Visiting the Riviera Maya? What about an Island-like vacation to get away from the rush of the city and enjoy a stress-free life with a piña colada in your hand? Are you up for the task? Here we listed our Top 5 Islands to visit in the Riviera Maya that you don't want to miss out on… 
1. Isla Blanca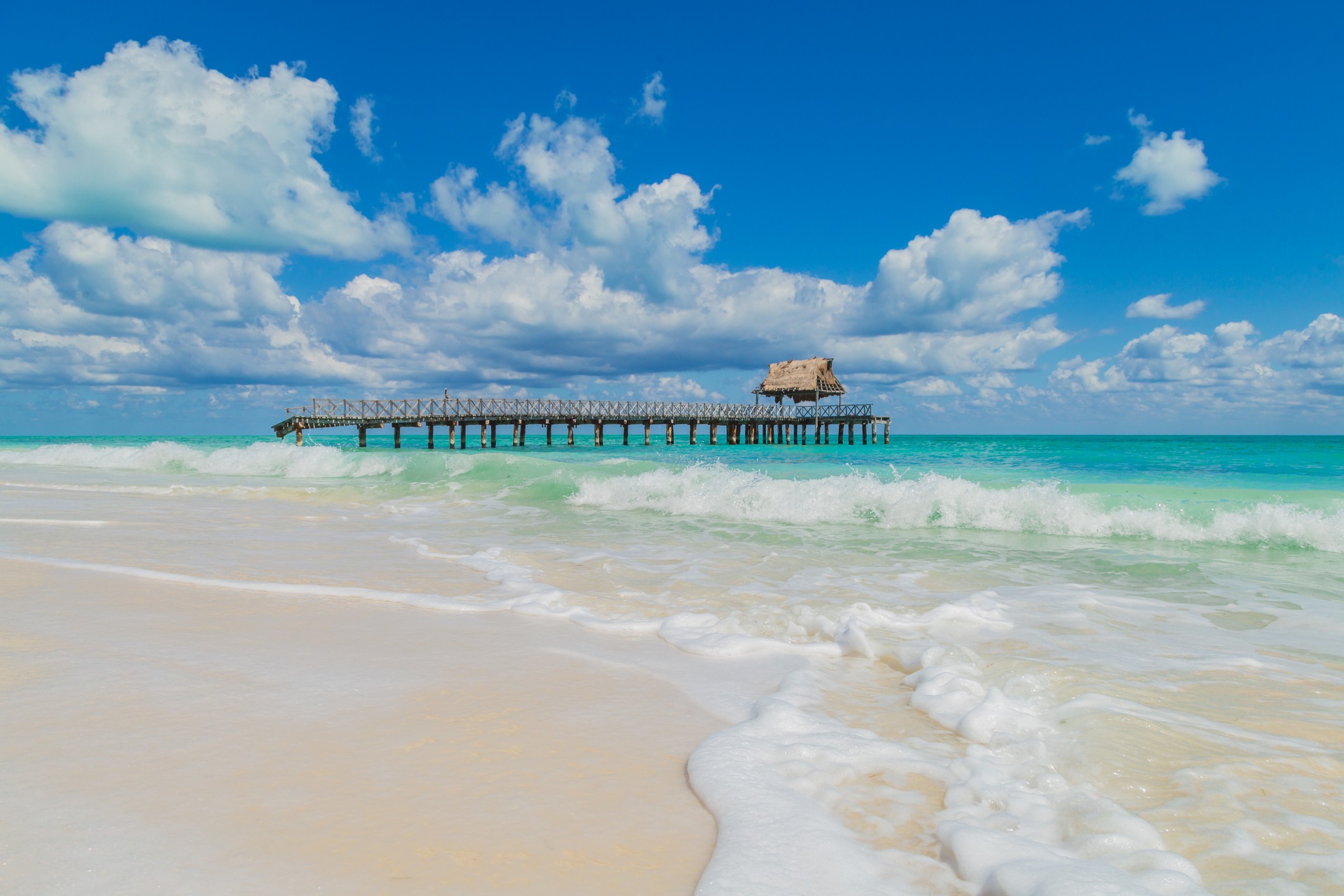 Isla Blanca is the only one on this list that isn't actually an island, we think it deserves a spot on our Top 5 Islands to visit in the Riviera Maya. It's called "Isla" because it's so isolated from the city, it feels as if you were on any other island of the Yucatan Peninsula, but it is actually a beach. Isla Blanca is located in the Isla Mujeres Municipality in the State of Quintana Roo, about an hour away from downtown Cancun. 
It's one of the few islands that are preserved to perfection in Mexico. The name "Isla Blanca" comes after its great shore of white sand that divides the Chacmuchuc Lagoon from the Caribbean sea. The cost is about 20 km long and the shore is 500 m to 850 m wide. y su parte más ancha es de 850 mts. Above all, the island is called this way because the water can cross the shore from side to side in the narrowest part. 
One of the most common things to do in Isla Blanca is fishing, cycling, and kite-surfing. On the other hand, the site allows you to see the clearest waters and the mangler, which has beautiful orchids. The beach is still so pure that you can appreciate the fauna such as pelicans, turtles, monkeys, toucans, iguanas, and more. 
As we said, you can get to Isla Blanca by car and park in the public parking lots just before the beach. But if you'd like to take your car inside the beach, you'll have to pay $30 USD per vehicle. 
You can visit the beach between 9 am to 4 pm.
If you don't have your own car you can choose to take public transportation, which you'll find in Av. López Portillo with Tulum in the following schedules:  7:00 am, 11:00 am y 4:00 pm.
Location: Isla Blanca
2. Isla Contoy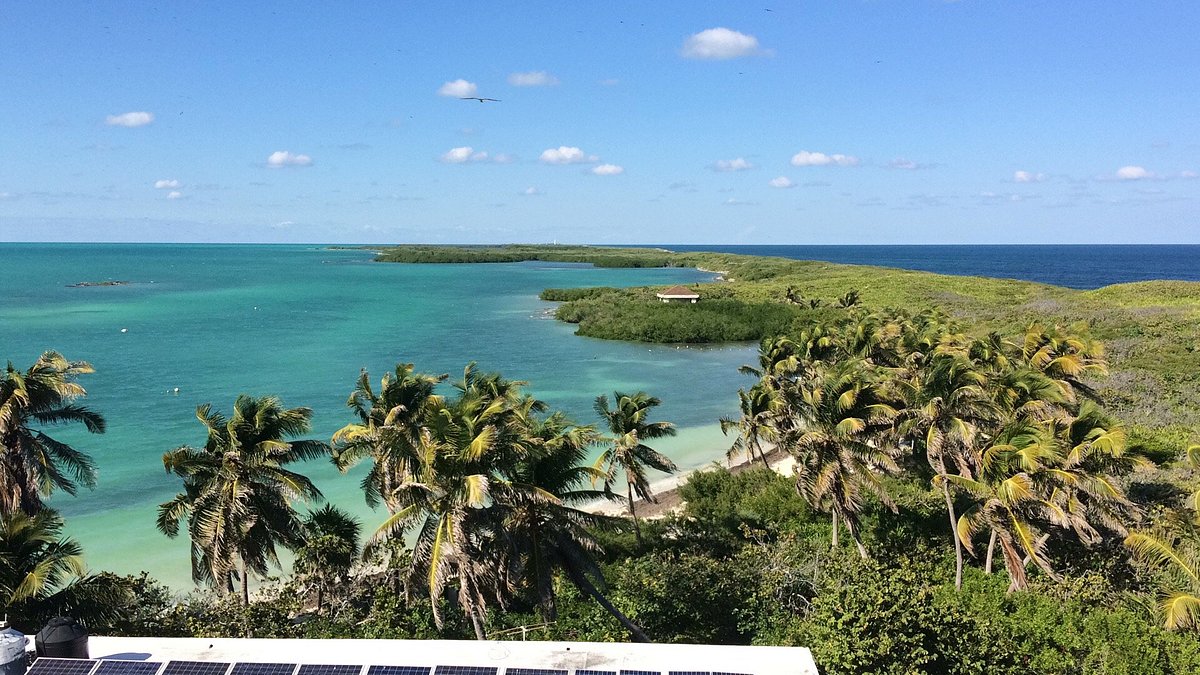 This is definitely a movie-like island, the perfect spot to disconnect from the city rush. Isla Contoy is a Natural Reserve and a Refuge for National Fauna since 1961. Located north of Isla Mujeres, Isla Contoy is an islet with no human habitats and is home to the most amount of birds, that's why it's also known as "Isla Pájaros". 
The islet has a long shape of 8 km long and 800 m wide. It's surrounded by a variety of flora and fauna, in which a great reef is also located, holding a great number of marine species and birds.
You can enjoy a refreshing swim in the waters of Isla Contoy and even snorkeling and discover what lies underneath the turquoise waters. The reef Ixlaché is the second-largest reef in the world and it's home to manta rays, fishes, crustaceous, turtles, and others.
Get to explore Isla Contoy by following the trails that go around the island. You'll amaze yourself with over 70 different species of birds.
You can take a ferry from Cancun, Puerto Morelos, or Isla Mujeres, and do a day trip to Isla Contoy. We do recommend you book ahead since there's a limited amount of people allowed to go per day.
Location: Isla Contoy
3. Isla Mujeres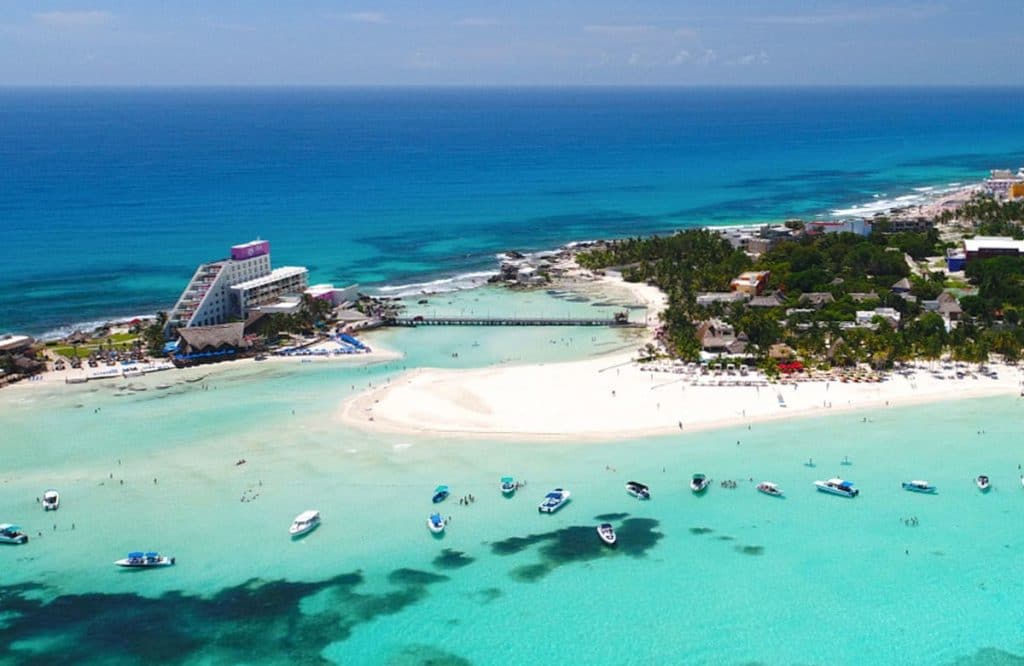 Isla Mujeres one of the most visited islands in the Yucatan Peninsula is a beautiful, peaceful paradise just across the Bahia de Mujeres from Cancun, Mexico. Isla Mujeres is the way to go if you're looking for a more laid-back time in the Caribbean. Still, there are plenty of things to do! Snorkeling, water sports, exploring, and more…
You don't want to miss out on going to Punta Norte, Isla Mujeres to go to the beach, located right in the north of the Island, is where the water is clearer and with hidden treasures within.
The island is the place where everyone goes if looking for calm crystal clear waters. Walking along the shore of the beaches in Isla Mujeres, you'll find many options to have lunch or have a drink. Enjoy exploring them all! There's no way to go wrong here!
You can take a ferry from Puerto Juares in Cancun between 5:30 am to 11 pm, and the returning hours go from 6 am to 12 am.
Location: Isla Mujeres
4. Isla Cozumel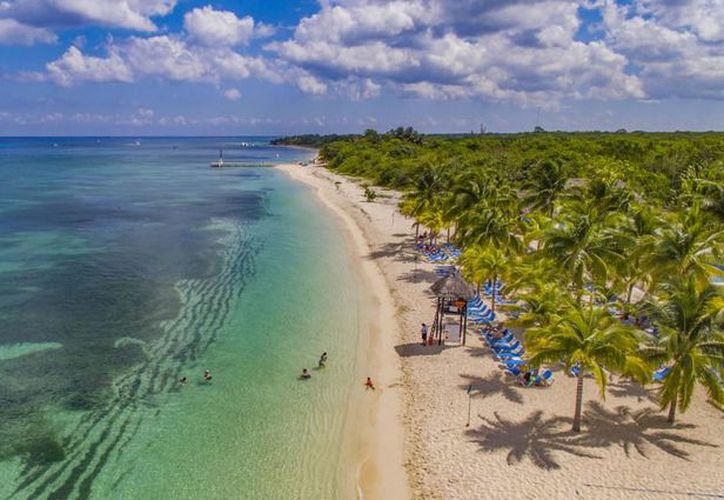 As one of our Top 5 Islands to visit in the Riviera Maya, the largest island in the Mexican Caribbean, and third-largest in the country, Isla Cozumel sits off the tip of the peninsula, very close to Playa del Carmen.
Measuring about 30 miles long and 9 miles wide, Isla Cozumel, whose Mayan name translates to "Island of the Swallows", has become a cruise ship favorite, as well as a hotspot for divers, since it's one of the best dive sites in the world, with reef walls plunging to incredible depths.
Home to a large diversity of birds and vegetation. The eastern side is lined with rugged limestone cliffs and a wide-open ocean, meaning plenty of waves that are better suited to surfing than swimming.
For those who want to go exploring, rent a car and cruise through the natural parks, mangroves, and jungle. If you do so, we encourage you to begin your visit to Punta Sur, where you will find a park and an ecological reserve. Take a look at the Faro Celarain, a modern lighthouse that contrasts with the Templo Caracol, a pre-hispanic construction. To visit the archaeological zone you will have to make a prior reservation at the Centro Nacional de Antropología e Historia. The park is open to the public from Monday to Friday from 9 AM to 4 PM.
Finally, take a tour through the island's museum, admire the Reloj Publico, built-in 1910 in the town of San Miguel, and then, and walk around the Monumento al Mestizaje, an ode to the Mexican mestizo race.
Location: Cozumel
5. Isla Holbox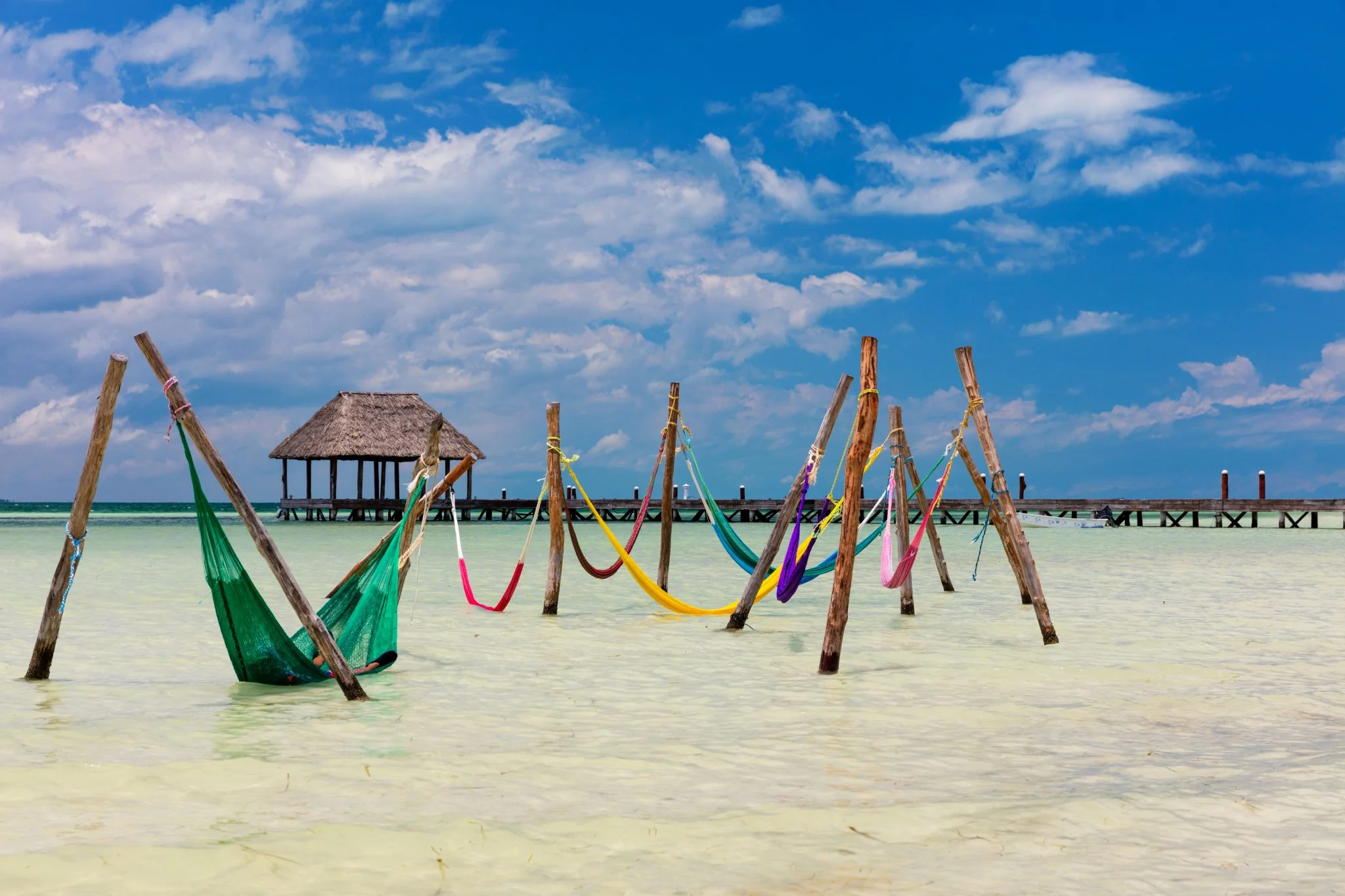 Is there such thing as paradise on earth? Yes, there is, and it's called Holbox. Enjoy the sun on your skin while walking in a beautiful small town with amazing views and a relaxing lifestyle. There's no rush when in Holbox, the Island is full of things to do but relaxing is on the top of the list. Enjoy kitesurfing, kayaking, tour with whale sharks, and more.
Your read correctly, every year Holbox hosts the migration of whale sharks, an activity you can immerse into. Scuba diving with the sharks isn't allowed so you'll need to book a snorkeling tour with an operator that will take you out to find the beautiful creatures. Keep in mind that the whale shark season is between mid-May to mid-September.
Also, Holbox has become quite famous over the last years because if one of the few places where you can see bioluminescent waters at night. Caused by microscopic phytoplankton, the water glows blue when agitated by waves or splashing. The best ways to experience bioluminescence are by night snorkeling or night kayaking.
As we said when on vacation, doing nothing is actually doing something! Explore the town and snap some cool photos of the painted buildings, and eat their signature dishes like the famous lobster pizza and marquesitas! Savor a tropical cocktail. Lounge in a sea hammock. This island should be treasured for its slow-paced pleasure. 
Holbox beaches are beautiful and a great way to spend the day relaxing, swimming, and snorkeling.
Location: Isla Holbox