Cancun Snorkeling is one of the best activities you can do here, make sure you know where to go.
Well, Cancun is located in a privileged area which is Quintana Roo, surrounded by an amazing sea. There are coral reefs everywhere with tons of fish and marine life. Puerto Morelos has the most important reef in the area, this village is located just 20 minutes away from Cancun Airport.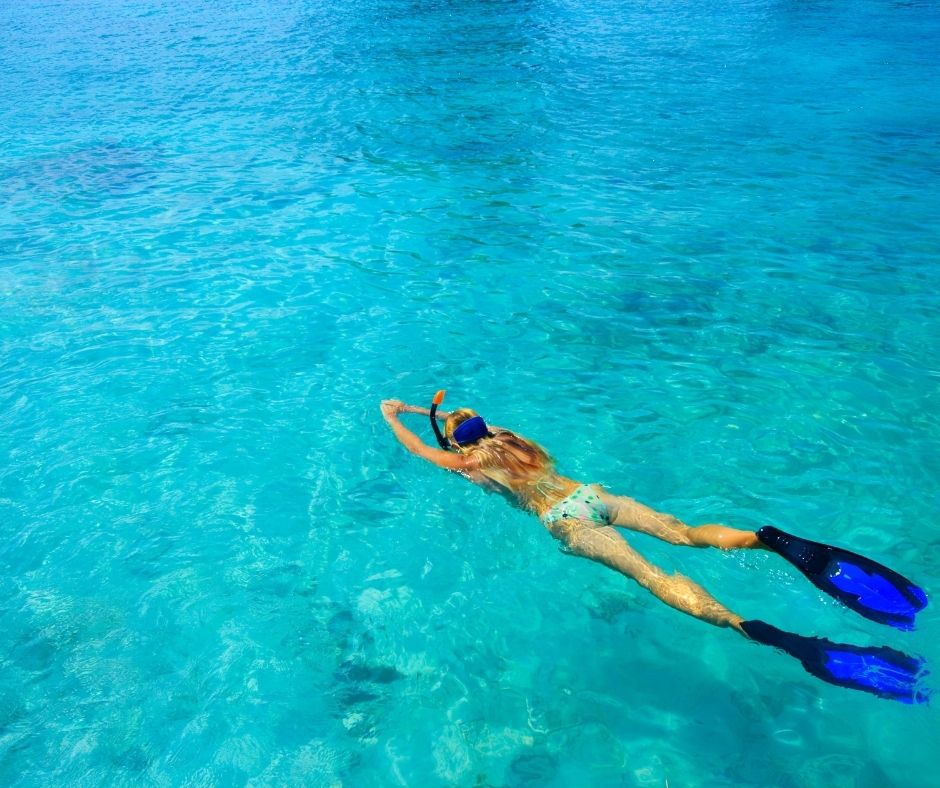 Near spots for Snorkeling in Cancun
If you want to do Snorkeling in Cancun or Riviera Maya you should definitely go to this town. Puerto Morelos has The National Park "Arrecife de Puerto Morelos". Is part of the barrier reef called the "Great Western Atlantic Reef Belt" and belongs to the "Mesoamerican Reef System" considered as the second-largest barrier reef in the world. There are daily tours to Puerto Morelos from Cancun, they take you to beautiful coral reefs to admire them.
Besides Puerto Morelos, Isla Mujeres is a great place for snorkeling. The famous "El Farito" is a great spot to admire corals and fish. You can also visit MUSA, an underwater museum in the middle of Isla Mujeres and Cancun. This location is recognized for its impressive turquoise and clear waters, and also for its relaxing atmosphere. Although it is not a place for Snorkeling we recommend you to visit "La Tortugranja" a turtle sanctuary, with beautiful species.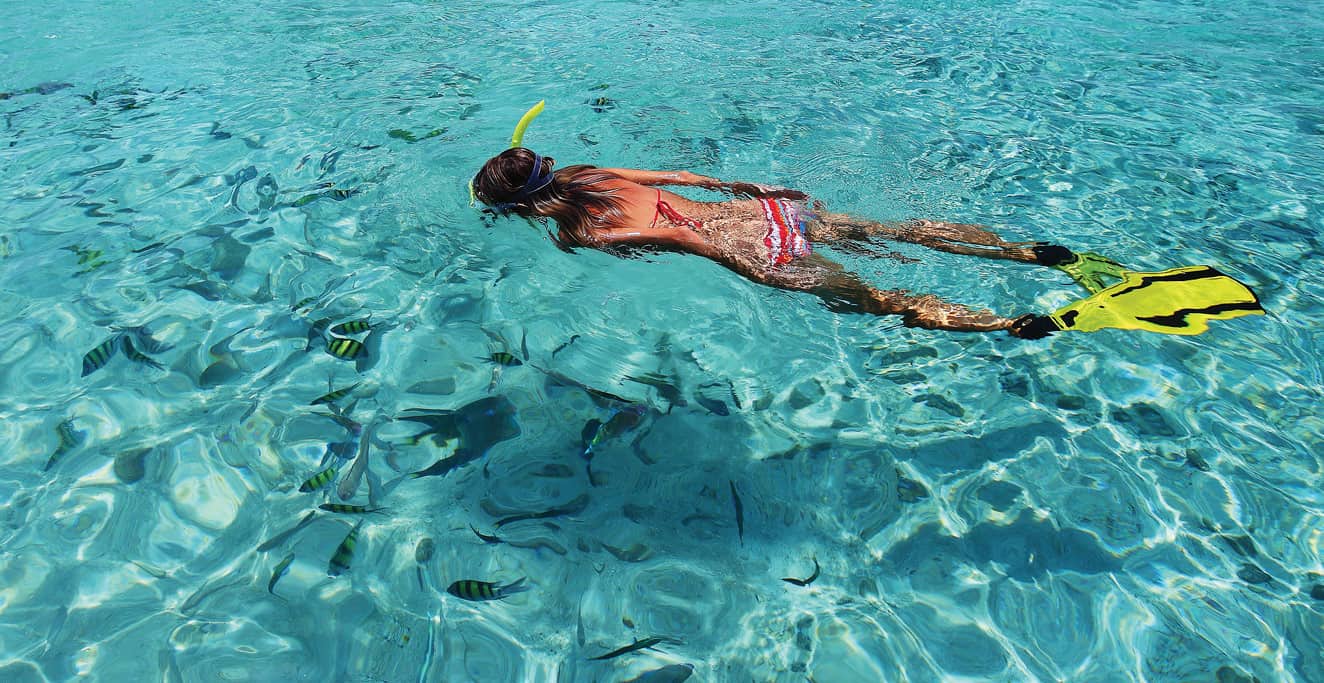 Punta Nizuc reef, not so far from the hotel zone you can explore impressive marine life. There are several tours in the hotel zone that takes you to this place, you go first through a beautiful landscape with mangroves in the Nichupte Lagoon, and then the tours take you to the coral reef to snorkeling.
Snorkeling in Cozumel
A beautiful Island is located near Playa del Carmen, Cozumel is very popular for its diving experience. This magic place has white sand beaches, turquoise waters, and a wide variety of marine life. Travelers around the world used to visit Cozumel for diving, there are several tours that take you to the depths of the ocean. The Cozumel reef is part of the Mesoamerican Reef, the second-largest reef system on earth after the Great Barrier reef. It is located in the Atlantic Ocean.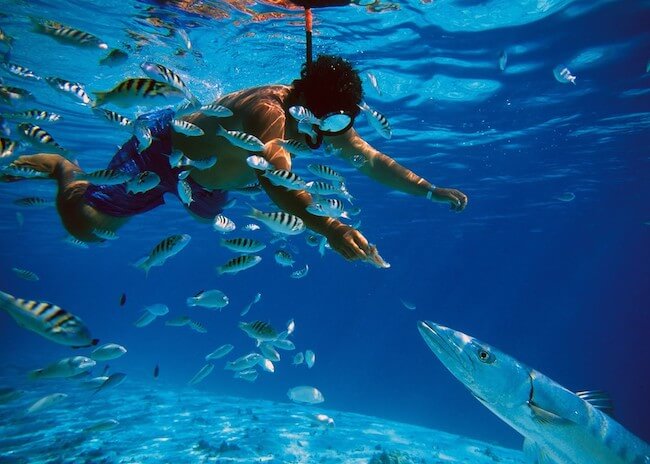 Tips por Snorkeling in Cancun
Do your search before you visit Cancun, and pre-book your Snorkeling tours, to avoid any kind of problem, and also to get a better price.
Prepare yourself with the proper clothes, since it is not allowed to use sunscreen on reefs. Any kind of sunscreen contributes to devastated the ecosystem, so be aware and take care of our planet.
Take the tours earlier or later, the sun can be very powerful, in this way you, can get good sun in the morning around 8am or between 4-5pm.
Eat light before the snorkeling, many tours include food and beverages onboard, so you don't have to overeat before the tour, also you will be on the boat and you can get dizzy, we don't have any problems…
Pack your waterproof camera, you will need it!
Now you know where to do snorkeling in Cancun and some tips for this fantastic activity, start to plan you trip to Cancun and the Riviera Maya!