If you're lying at Cancun Airport, I bet you're planning to swim in a cenote or go on some excursion to the Mayan Ruins. Well, in each case, you might want to learn some eco-friendly tips for your trip. From what to bring to what to exclude from your tours and visits. Take each tip into consideration as you can make an impact by respecting and helping preserve a destination with so many natural wonders.
1. Bring your own reusable water bottle or tumbler
This is almost unnecessary to say, as day by day it has become more popular to bring your own tumble on vacation. This results in being ecological and comfortable as you can refill your bottle at your hotel and keep it cool. Another great thing is that if you're staying at an all-inclusive resort, you can ask for your drink in your own tumbler, and say goodbye to the many plastic cups we usually use when on vacation.
2. Find biodegradable sunscreen and bug repellent
As in most cenotes, you'll find in the Riviera Maya and Cancun, it is forbidden to get into the waters with any sunscreen or bug repellent on. The people responsible at the sites will ask you to rinse before getting into the cenote. This is due to the strict rules given by the authorities in charge of preserving the ecosystem in these places. By following these rules and wearing biodegradable creams, you'll be taking care of the ocean, lagoons, and all the flora and fauna within from chemicals and other toxins.

3. Get reusable bags
As you may know, plastic bags can take 500 years to biodegrade, so take a reusable shopping bag with you when you go to local markets, to the beach, or when taking a tour. We recommend you bring it with you from home or buy it at the store, as you may use it for traveling or to go to the beach, don't be afraid of giving it many uses.
4. Respect the wildlife
When at the beach or any other natural environment, or even in the city, keep an eye on the wildlife. In Cancun and any hotel in the Riviera Maya, you can often find coatis, dears, iguanas, and other animals. When at the beach, a few times a year, you can witness turtles laying their egg at the shore and some baby turtles hatching. For this, we ask you to keep your distance and especially do as the people in charge tell you. Don't feed the animals and try to let them be.
5. Pack lightly
If you didn't know every kilo counts when flying. The more a plane weighs, the more carbon emissions it produces. So a good eco-friendly tip is to pack only what you need. This will also benefit you by only bringing the essentials, and the environment will thank you.
6. Bring your own amenities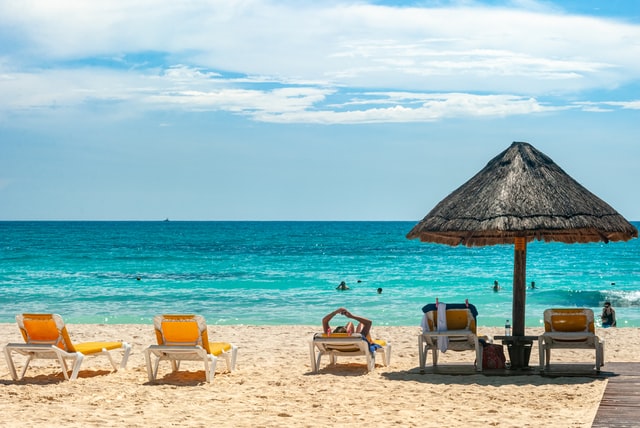 All those little toiletry tubes are terrible for the environment. Since they generally aren't biodegradable, you'll see more and more hotels adopting containers secured to the wall. Bring your own shampoo, conditioner, and lotion in reusable bottles, or here's an idea, take the unused samples, and donate them to your local homeless shelter, domestic violence shelter, or community non-profit. Then encourage the hotel to adopt more eco-friendly policies.
7. Leave no trace
The goal is to have as little effect as possible on the destination: anything you carry into the beach, you should carry out. Carry your own reusable bags, straws, utensils, and takeaway containers whenever you can, and you'll be making a small but mighty change. "Although we all like to treat ourselves to bits and pieces before we travel, be aware that in many places recycling, or waste disposal full stop, is tricky. So leave packaging at home," says Justin Francis, CEO of U.K.-based travel agency Responsible Travel.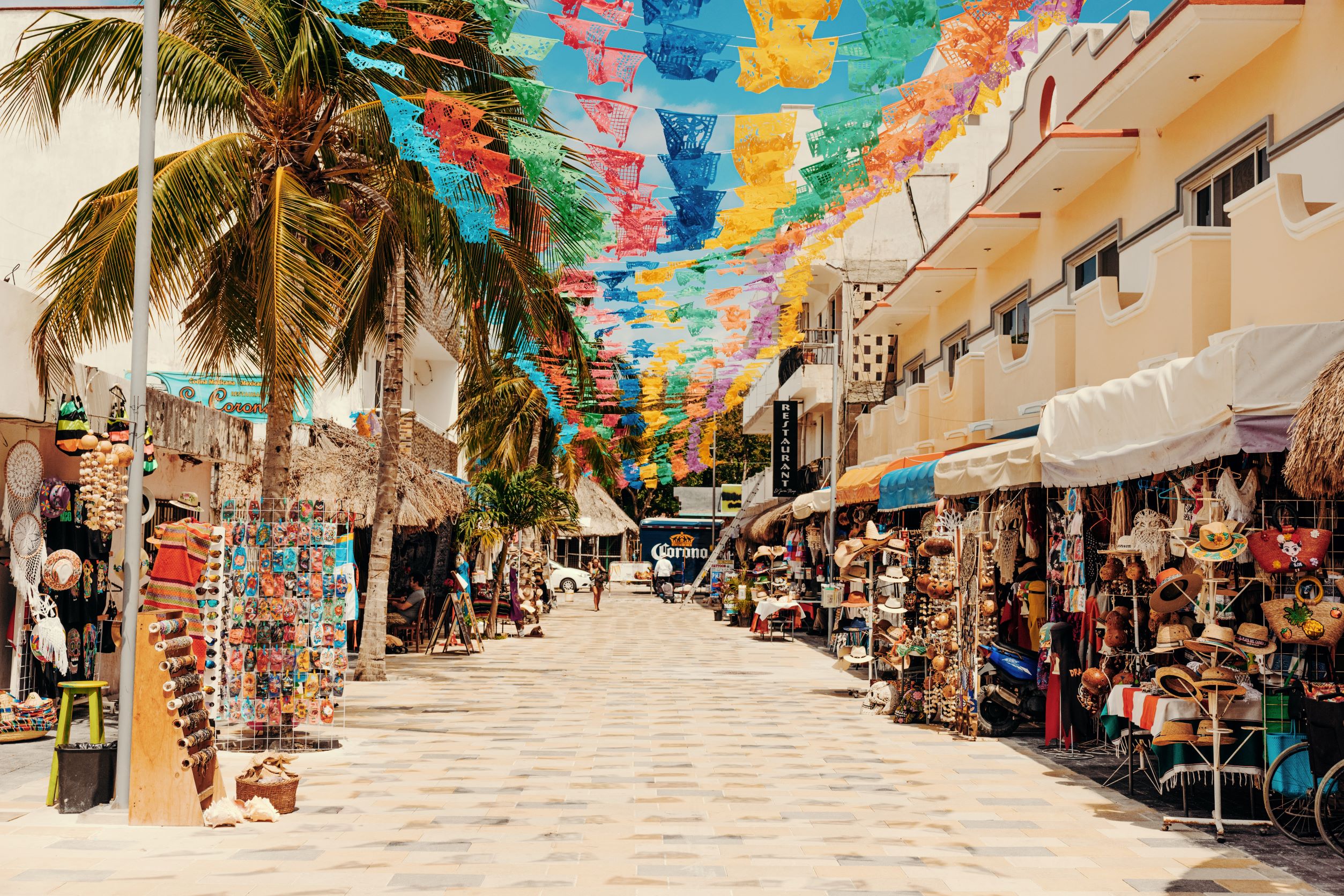 8. Buy locally
While we always encourage experiences over trinkets, finding truly unique pieces made by local artisans is a wonderful way to help the local economy. Many stalls sell similar tourist items, so take time to seek out a diamond in the rough. 
9. Eat Local
Eat where the locals eat and stick to locally sourced food. Support small restaurants, try out open-air markets, and let your eyes and nose guide you through food stalls and street vendors.