Cancun, a breathtaking paradise on the eastern coast of Mexico's Yucatan Peninsula, is renowned for its stunning white sand beaches, turquoise waters, and vibrant culture. With a plethora of attractions to explore, Cancun promises an unforgettable vacation experience. Whether you are interested in historical wonders, natural beauty, or exhilarating adventures, Cancun has something for everyone.
1. Chichen Itza – Exploring the Ancient Ruins
No trip to Cancun would be complete without visiting Chichen Itza, one of the New Seven Wonders of the World. This ancient Mayan archaeological site boasts an awe-inspiring collection of ruins, including the famous El Castillo pyramid, also known as the Temple of Kukulcan. As you wander through the site, you'll be transported back in time, marveling at the architectural brilliance and astronomical significance of the structures.
2. Cancun Underwater Museum – An Unforgettable Dive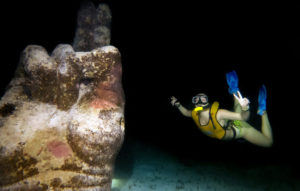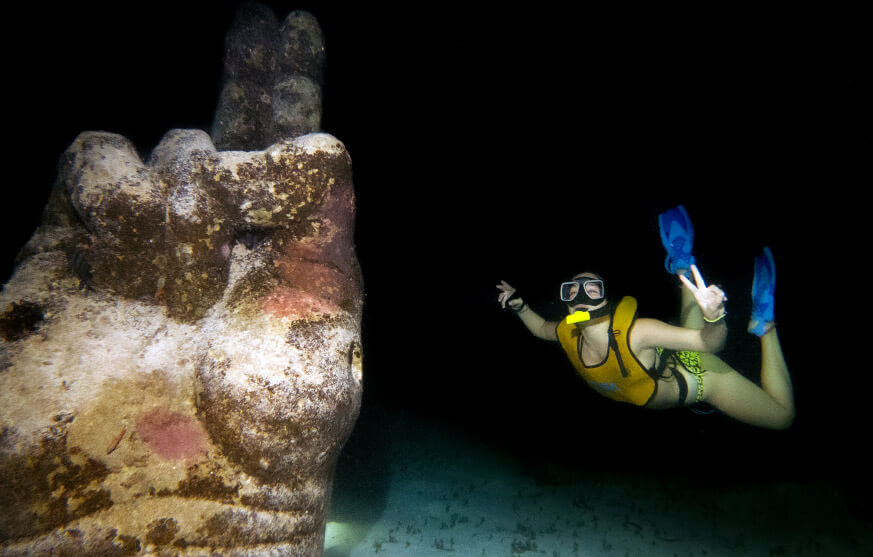 For diving enthusiasts, the Cancun Underwater Museum, or MUSA (Museo Subacuático de Arte), offers a truly unique experience. This one-of-a-kind museum is home to over 500 submerged sculptures, designed to promote coral reef growth and provide a habitat for marine life. Dive into the crystal-clear waters and encounter an underwater art exhibition like no other, leaving you in awe of the marriage between art and nature.
3. Xcaret Park – A Blend of Nature and Culture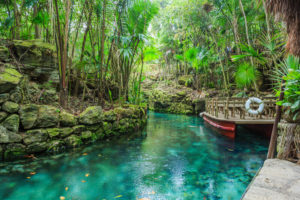 Immerse yourself in the wonders of Xcaret Park, an eco-archaeological theme park that celebrates the beauty of Mexico's natural and cultural heritage. This sprawling park offers a plethora of activities, from swimming in underground rivers and snorkeling to cultural shows and encounters with wildlife. Experience the essence of Mexico's rich traditions and ecological treasures in one extraordinary location.
4. Isla Mujeres – A Tranquil Escape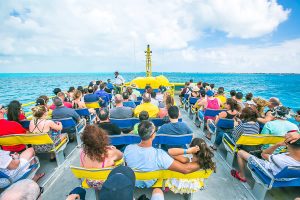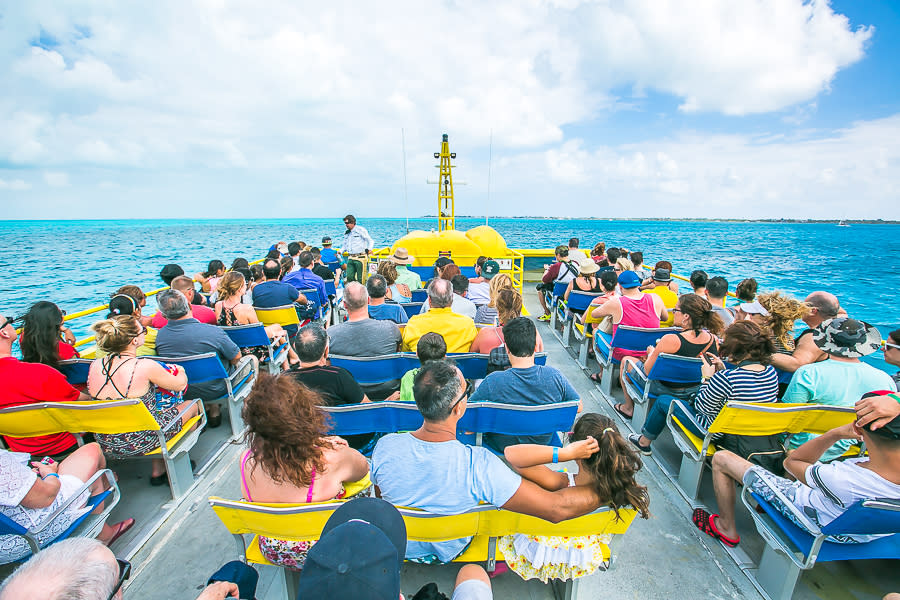 Escape the bustling energy of Cancun and take a short ferry ride to Isla Mujeres, a serene island paradise. Known for its laid-back atmosphere and stunning beaches, Isla Mujeres is the perfect destination for relaxation and rejuvenation. Spend your days sunbathing on Playa Norte, known for its soft sand and clear waters, or explore the underwater world at Garrafon Natural Reef Park.
5. Tulum – The Enchanting Coastal Ruins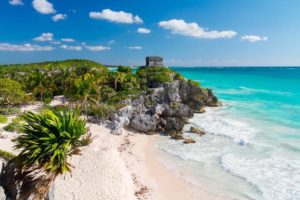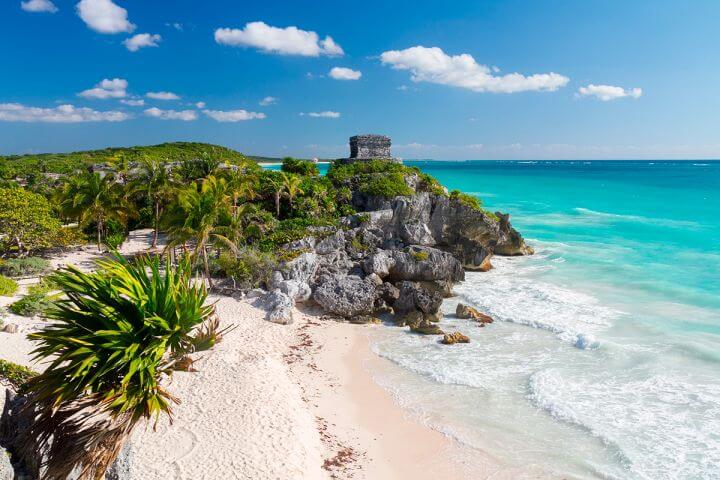 Perched atop cliffs overlooking the Caribbean Sea, Tulum is an enchanting archaeological site with a breathtaking backdrop. Once a thriving Mayan city, Tulum was a significant trading port during ancient times. Explore the ruins, visit the Temple of the Wind, and soak in the awe-inspiring views of the coastline.
6. Cenotes – Exploring the Underground Wonders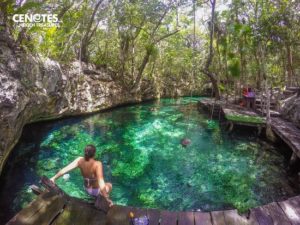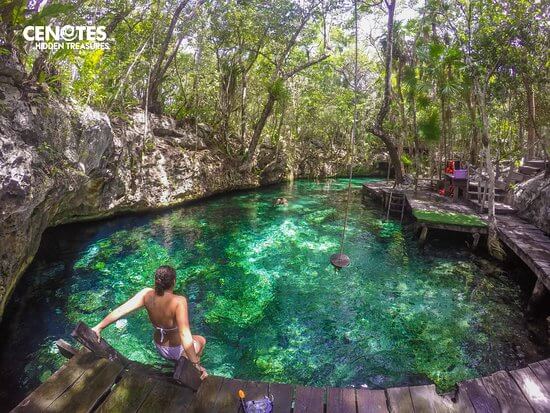 The Yucatan Peninsula is home to an incredible natural phenomenon: cenotes. These sinkholes filled with freshwater offer a unique and refreshing way to beat the heat. Dive into the crystal-clear waters, surrounded by stunning limestone formations and lush vegetation. Some popular cenotes to explore include Ik Kil and Gran Cenote.
7. Xel-Ha Park – A Natural Aquarium Adventure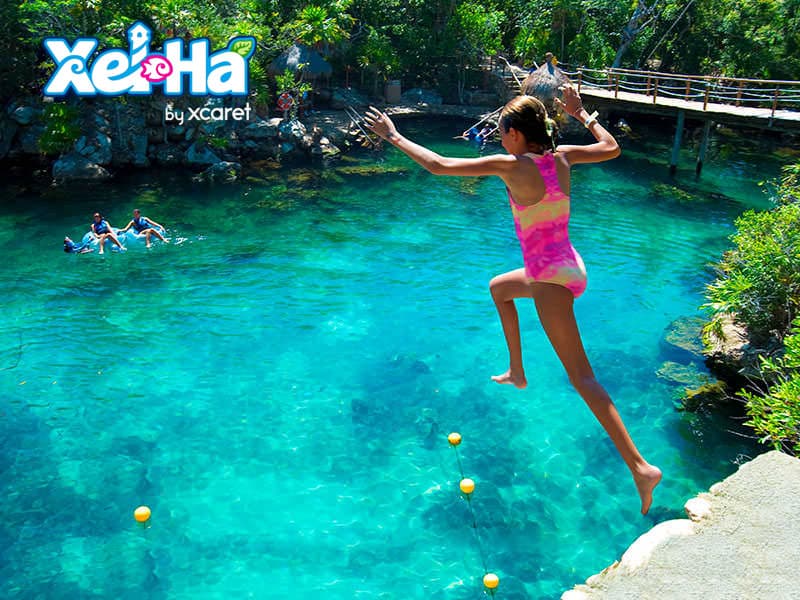 Embark on an aquatic adventure at Xel-Ha Park, a natural wonder that boasts an array of activities for water lovers. Snorkel alongside colorful fish, float down the lazy river, or brave the cliff jumps. The park's all-inclusive experience ensures a day full of fun and exploration, perfect for families and thrill-seekers alike.
8. Cancun Nightlife – Partying in the Hotel Zone
As the sun sets, Cancun's Hotel Zone comes alive with a vibrant nightlife. Dance the night away at some of the world's most famous nightclubs, like Coco Bongo and The City. The nightlife scene offers a perfect blend of music, entertainment, and delicious cocktails, making it an unforgettable experience for party-goers.
9. Coba – Off the Beaten Path
Venture off the beaten path and discover the ancient Mayan city of Coba. Unlike Chichen Itza, Coba remains relatively undiscovered, allowing for a more intimate experience with the ruins. One of the highlights is the Nohoch Mul Pyramid, which you can climb for stunning views of the surrounding jungle.
10. Isla Contoy – A Paradise for Nature Lovers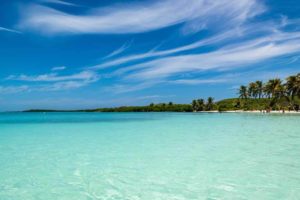 For nature enthusiasts, Isla Contoy is a must-visit destination. This protected nature reserve is a sanctuary for numerous bird species, making it a haven for birdwatchers. Additionally, the island's unspoiled beaches and crystal-clear waters provide a tranquil escape from the busier tourist spots.
Cancun Airport
As you plan your dream vacation to Cancun, your journey begins at Cancun International Airport. From the moment you step off the plane, you'll feel the warm embrace of Mexican hospitality. The airport is well-equipped with numerous amenities, including restaurants, duty-free shops, and currency exchange services, ensuring a seamless transition into your adventure. Convenient transportation options, such as taxis, shuttles, and rental cars, are readily available to whisk you away to your chosen accommodation. Whether you're arriving for the first time or bidding farewell to this magical destination, Cancun Airport serves as the gateway to paradise, marking the beginning and end of an unforgettable journey.
From exploring ancient ruins to diving into underwater museums, and from relaxing on serene beaches to experiencing the thrilling nightlife, Cancun truly has it all.
So pack your bags and get ready to embark on an adventure of a lifetime in Cancun, where every moment promises to be filled with wonder and excitement.