Many people say that Cancun is a place for all generations to visit, and they are absolutely right. But it's not only spectacular white sand beaches and fascinating sea in turquoise blue tones that make Cancun attractive. There are also plenty of activities to enjoy and adventures to experience no matter your age. If you are still unsure if Cancun should be your next destination, continue reading. By the end of this article, you'll already start searching for plane tickets and booking airport transport.
Cancun is a place for all generations to visit!
Cancun is the heart of the Mexican Caribbean, and each year, it attracts more and more tourists from all over the world. From gorgeous beaches and fantastic weather to electrifying parties, Cancun surely has something to offer for everyone. No matter what you come to enjoy or how long you plan on staying in Cancun, we guarantee you can't get bored.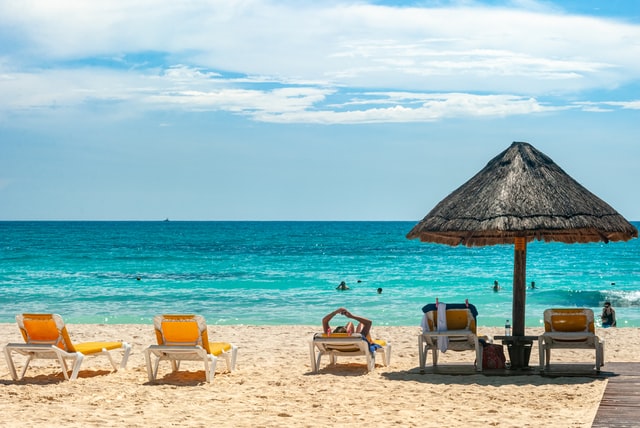 So, without further ado, here are just some reasons why Cancun is a place for all generations to visit. Hopefully, we'll be able to convince you that the Yucatan Peninsula should be your next holiday destination!
Cancun has a rich and colorful history
The Yucatan Peninsula is a history-rich area and a perfect place for any history buff to visit. Even if you are not a history fan, we are sure you'll become one when you learn more about Mayan fascinating culture and history.
Although it's still unknown if Cancun is of Maya origin, this area was filled with important religious, trade, and cultural centers during the Mayan period. This civilization flourished for hundreds of years, and during that time, they developed a highly sophisticated writing system. They were also known for their art, calendar, mathematics, and astronomical system.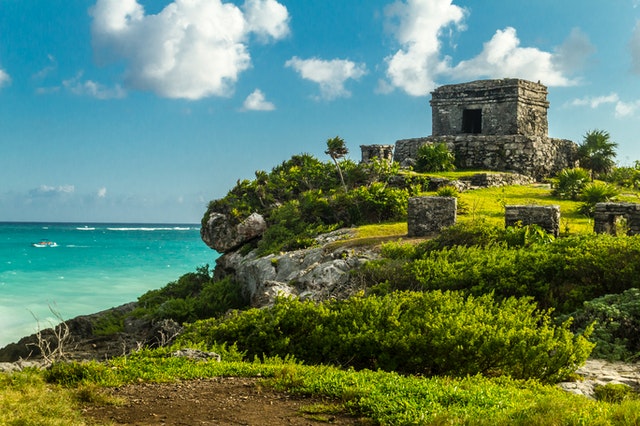 Keep in mind that there is no better way to get to know a place than to chat with locals. So when you book your private transportation from the airport to your hotel, make sure to ask the driver about famous historical sites you should visit.
Try sensational flavors
Everyone loves good food, and in Cancun, that's all you're going to get. It's definitely the best place to try authentic Mexican cuisine. You can try amazing and authentic dishes in every part of this city. There are so many different choices that you can try new foods every day of your vacation. From traditional meals to cutting-edge fusions, you'll always be left wanting more.
Enjoy gorgeous beaches
If you feel best by the sea and sand, Cancun should be on your must-visit list, regardless of your age. You can enjoy extraordinary clear waters, try out some of many exciting activities or attend some of the best parties in the world. There is something for everyone.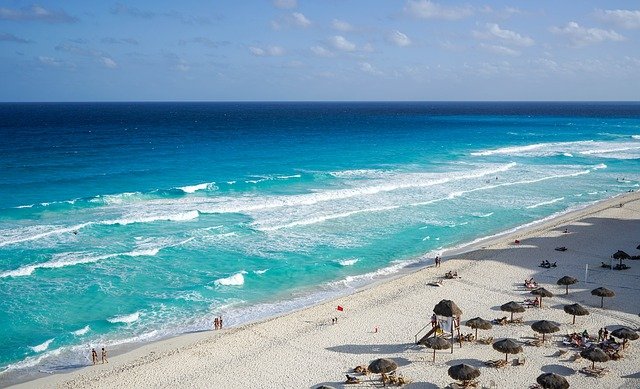 Here are our three favorite Cancun-nearby beaches you have to visit:
Akumal (Land of Turtles) is a small town that lies between Playa del Carmen and Tulum. These beaches are home to sea turtles and underneath the crystal-clear waters, you can see a reef. This makes Akumal beaches ideal for diving and snorkeling.
Isla Mujeres is an affordable and quieter island near Cancun. If you feel like having an adventure, you can swim with sea turtles and whale sharks here.
Tulum beach is perfect for spending a day relaxing and bathing in the sun. Near the beach, you can visit the famous ruins of a Mayan city. When you step foot on this gorgeous place, you'll understand why this beach was voted one of the top 5 in the world!
There is always something to do
One of the best parts of a holiday in Cancun is that there's always something to see and try. Besides the Mayan ruins we mentioned earlier, we recommend checking out the Underwater Museum of Art (MUSA). It features more than 500 sculptures installed on the seabed and distributed in three galleries.
Cancun and its surroundings are packed with adventure parks that include various activities, many of which are suitable for both children and adults. You can visit cenotes, try zip-lines, rent ATVs, and so much more. Some of the parks you can consider visiting are Xcaret and Chak Balam Pre-Hispanic Park.
There are also stunning hidden gems all around Cancun. For instance, if you want to try different water activities, don't miss out on visiting Bacalar. This breathtaking lagoon destination is considered a Magic Town, and its lagoon is ideal for scuba diving, snorkeling, and small boat trips. If you want to enjoy stunning scenery, make sure to visit Holbox island. The natural beauty and the pristine waters of Yalahau Lagoon will leave you speechless.
What to pack for Cancun?
As we're sure that we were able to convince you to start planning your Cancun trip, as a bonus, we've prepared packing tips for Cancun. It would be a shame for you to miss out on some of the great activities only because you didn't pack properly.
Make sure to pack good hiking shoes and a hat to protect you from the sun when you're exploring Cancun treasures. When it comes to clothing, make sure to pack a rain jacket just in case. Although the sun shines for 250 days a year in Cancun, you don't want to be caught in the storm. Don't forget the eco-friendly bug repellent, too.
To have a stress-free holiday, you have to make sure the belongings you leave at home are safe. You don't want to return home feeling fresh and relaxed only to find your precious items missing. The best way to keep your valuables safe and have a stress-free holiday is to rent a storage unit.
Final thoughts
We hope we have convinced you that Cancun is a place for all generations to visit and have a fantastic time. Whether you are a retiree who wants to relax and enjoy stunning scenery, a college graduate who wants to experience the incredible nightlife, or an adventure-loving family looking to learn new things, Cancun's got you covered. Now book your flight, start packing and remember to stay safe while traveling!