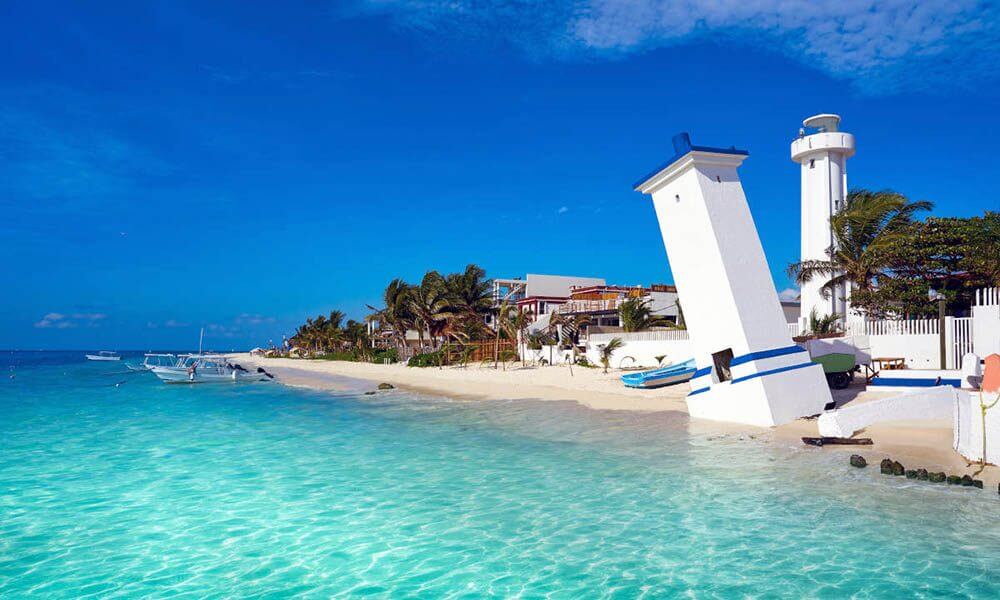 Overview
Puerto Morelos is the main and oldest port in the state of Quintana Roo.
The geographical area where the town of Puerto Morelos has currently located presents vestiges of settlements of the Mayan culture belonging to the Cacicazgo de Ekab, whose political influence ranged from Cabo Catoche to Tulum.
Currently, there are on the coast of Puerto Morelos all kinds of restaurants, craft stores, promotion and development of tourist activities, promotion of traditional Mexican culture, production and care of natural areas, etc. From the port, you can access the second largest barrier reef in the world, Mayan archaeological zones, the cenote route, a polo field, several agricultural farms, and a host of cultural recreational activities.
Location

The town is divided into three sections.
· To the west of the highway, it is known as "Colonia Joaquín Zetina Gazca".
· The section to the east of the road is called "Colonia Pescadores".
· And on the east coast, it has "Puerto" or "Antiguo (old) Puerto Morelos" (the original fishing village, now characterized by private houses, hotels, condos, restaurants, and shops, and tourist shops while at the same time retaining its charm original).
When to visit Cancun
July is the hottest month of the year, reaching up to 90°; while in January, the temperature can drop to 68°The wind in Puerto Morelos is usually calm. The windiest month is April, followed by May and March. The rainy season runs from June to November; September being the rainiest month of the year. Also, as mentioned, those are the hottest months, with high humidity. Temperatures from May to September have a high of over 90° Fahrenheit (32° Celsius), and a low of around 74° F (23° C).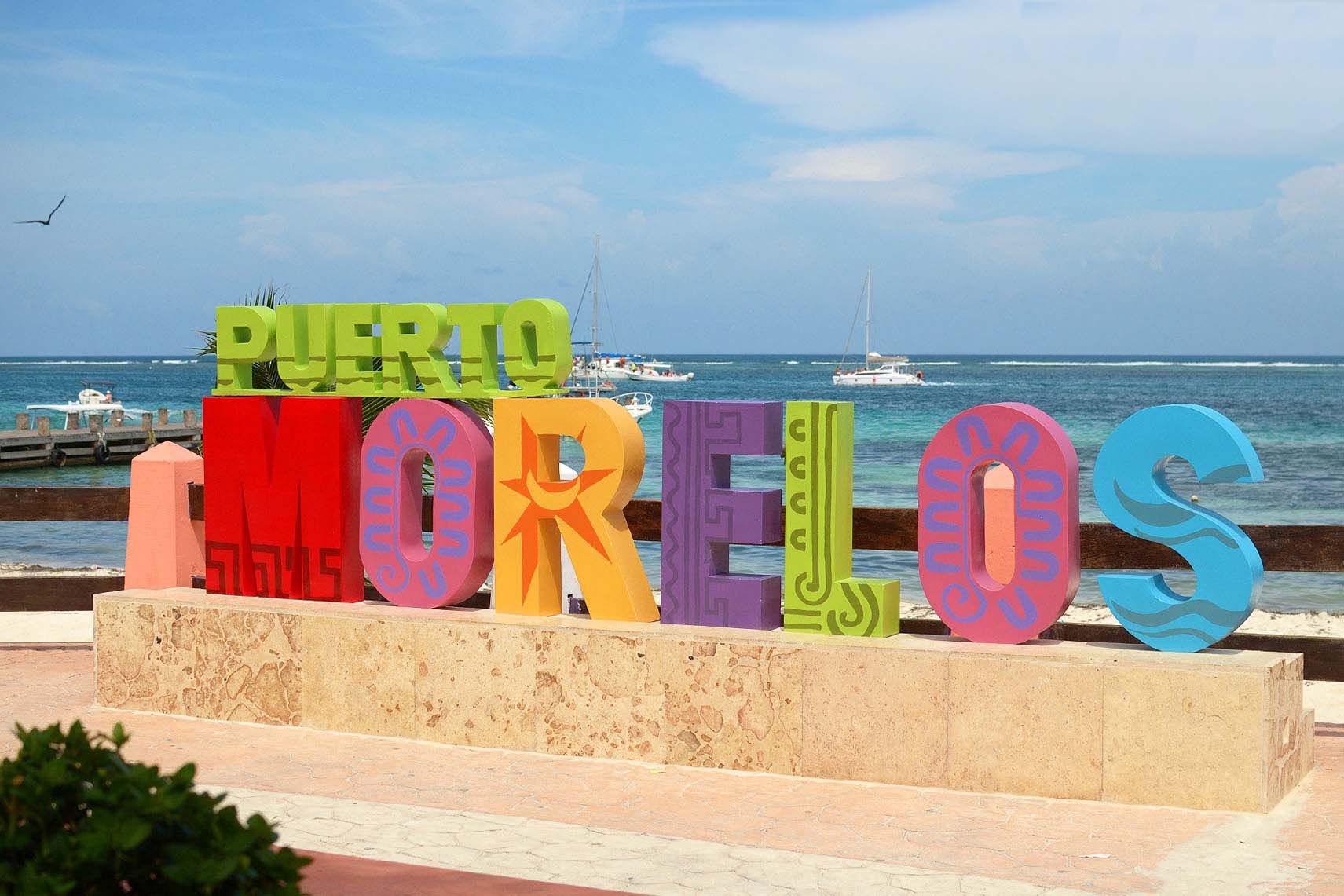 Things to do in Puerto Morelos
Beaches
In general, the beaches in Puerto Morelos are wide, sparsely populated, and with public or resort-dependent areas. The hotels with the best beaches in Puerto Morelos are:
Excellence Riviera Cancun
Secrets Silversands Rivera Maya Cancun
Dreams Riviera Cancun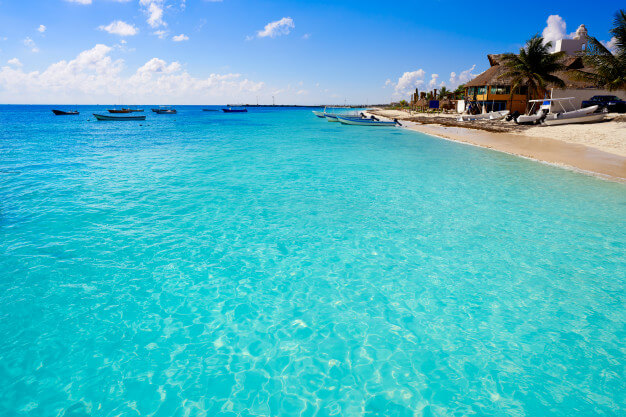 The beaches of Puerto Morelos do not have high waves, as they are protected by the Arrecifes National Park, which is part of the Mesoamerican Barrier Reef System (SAM), and its erosion is minimal; therefore, they are one of the best beaches in the Mexican Caribbean.
Some of these beaches are Ojo de Agua Beach, one of the most emblematic of the municipality, because it was one of the first to receive the hundreds of tourists who arrived in Puerto Morelos before it was an independent municipality.
The beach located at the height of the Inclined Lighthouse, is also another of the most beautiful beaches in Puerto Morelos due to the turquoise blue color of its waters and extensive clean white sand.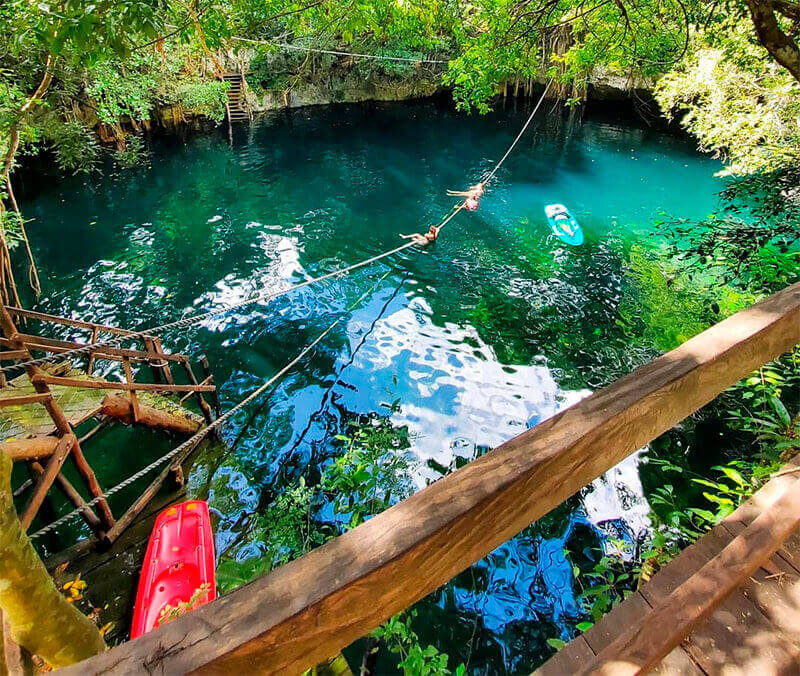 Cenote Verde Lucero
Cenote Verde Lucero (translates to a green star) is located in the middle of the most exuberant jungle vegetation. It is an open cenote that reaches 7 meters high, surrounded by flowers and beautiful fauna. There is a zip line from which you can jump into the water. If you are not such a confident swimmer, fear not, there are ropes that you can hold on to all the time.
Cost per person: Visitors - $ 150 pesos Local - $ 100 pesos Opening hours: 9:00 am - 5:00 pm
To get here, take the detour to the left at Km. 17, about 100 meters down the road, is the cenote that can be reached on foot from the main road.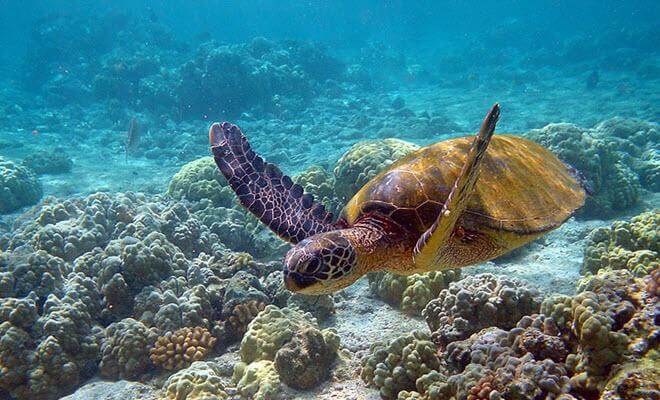 Arrecife de Puerto Morelos National Park
Nestled in the Mesoamerican Barrier Reef System - the second largest barrier reef in the world -, here you can practice various water sports, such as diving, windsurfing, and kayaking, with snorkeling being the preferred one for the hundreds of corals and tropical fish that you will see passing by around you, creating a multicolored landscape.

Crococun Zoo
Two kilometers to the north is this crocodile farm, whose specimens vary both in species and size. It has a small zoo where you will find boas, ocelots, and deer, and you can even get up close to some of them!
Where to stay
Best Hotels
Breathless Riviera Cancun Resort & Spa
Breathless Resorts & Spas bring the party to the Riviera Cancun with the New Breathless Riviera Cancun Resort & Spa. Get ready to have the best time of your life with this extraordinary resort, where three buildings and their surroundings have their own atmosphere and personality.
Take a deep breath in the xhale club (exclusive for xhale club guests) mix in the energy center and celebrate day and night in the xcelerate Party Zone. Enjoy all the benefits of Unlimited-Luxury in this adults-only oasis with unlimited premium beverages in trendy bars and lounges, endless gourmet dining in modern restaurants, 24-hour room service and much more
Excellence Riviera Cancun
Located on a white-sand beach on Mexico's Riviera Maya coastline, Excellence Riviera Cancun is a classic complex of Mediterranean-style, tiled and marble suites.
Enjoy the vibrant city of Cancun, the cosmopolitan Playa del Carmen or the ancient Mayan world ... everything is at your fingertips.
This world of adults only is a tropical fantasy that revolves around six meandering pools, the Caribbean Sea a few meters away and well-equipped rooms.
Now Jade Riviera Cancun Resort & Spa
Located on over 790m of stunning white sand and overlooking a refreshing azure blue sea, Now Jade Riviera Cancun combines a touch of sophisticated but discreet elegance with Unlimited-Luxury® services and facilities, perfect for couples, families or groups of friends.
At Now Jade Riviera Cancun the Unlimited-Luxury® concept includes all the services and facilities you would expect from a world-class hotel, from delicious gourmet dishes to fine wines, cocktails and more.
A private balcony or terrace with jacuzzi are some of the facilities you will enjoy at Now Jade Riviera Cancun; it has 550 comfortable suites, each one inspired in the turquoise waters and the captivating sunsets of Cancun.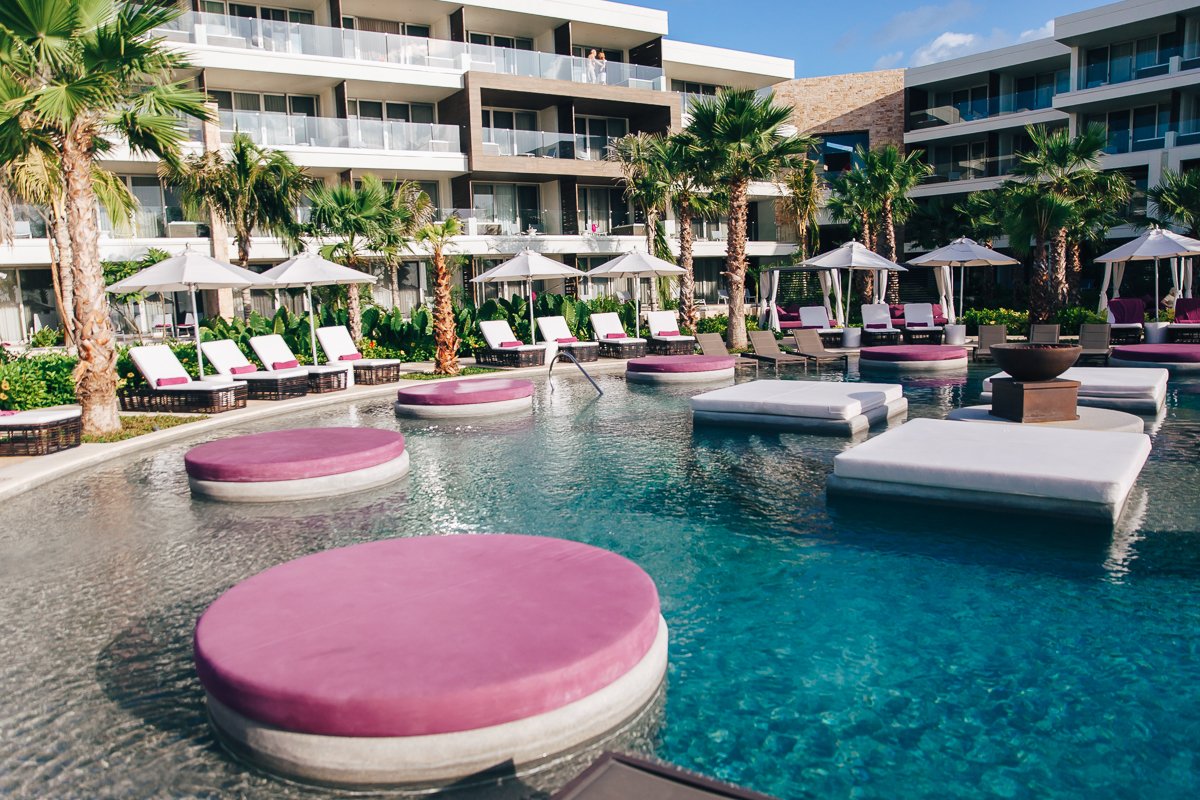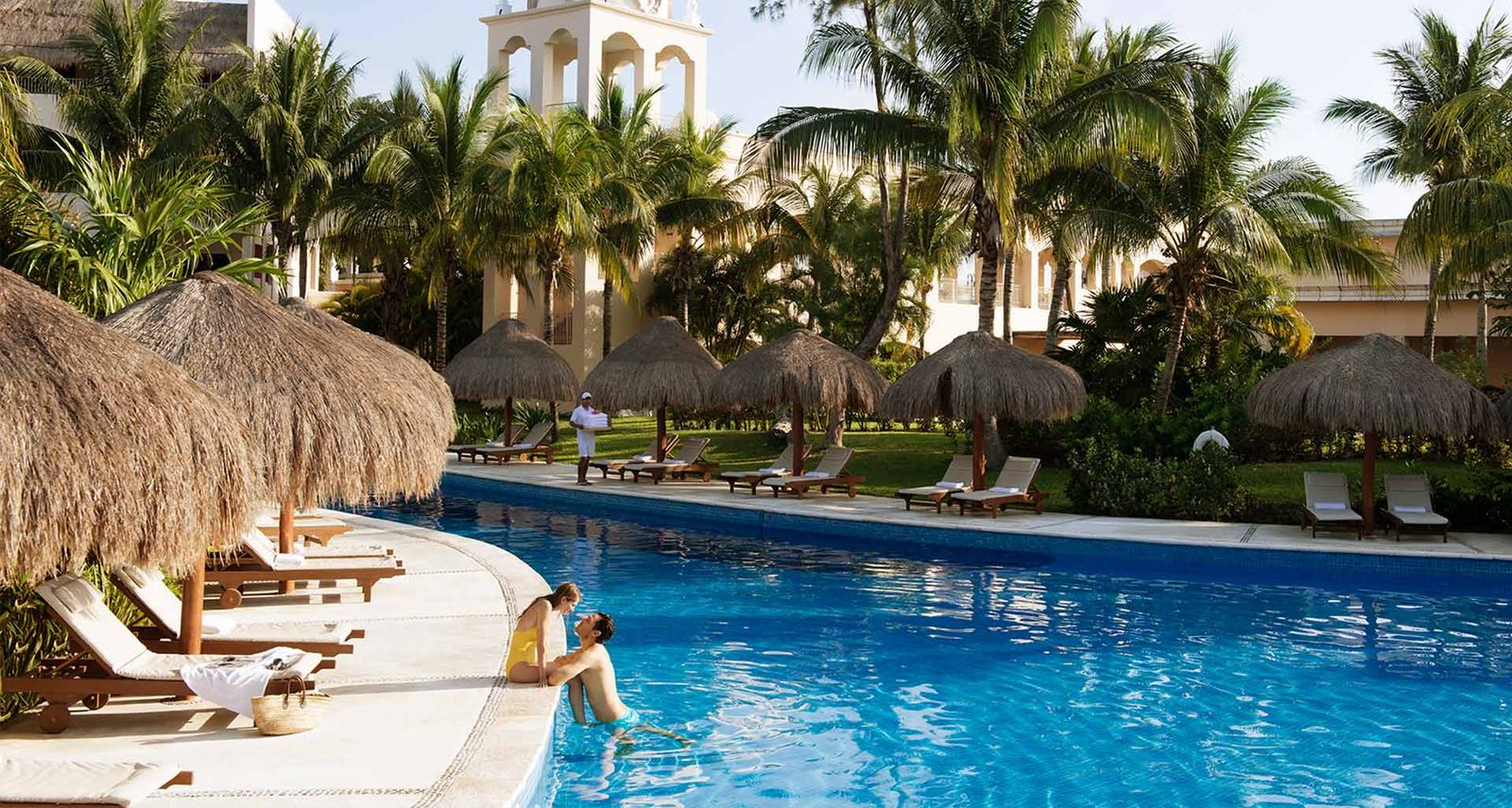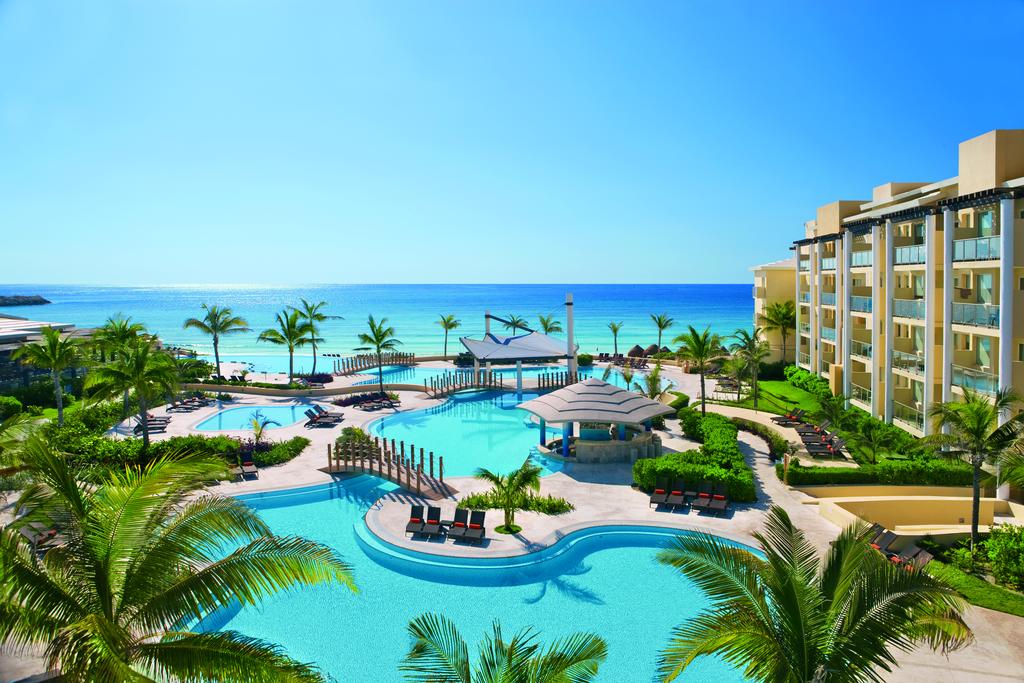 El Nicho
Location: Av. Tulum esq. Rojo Gomez Lote 1B, Centro, 77580 Puerto Morelos, Q.R.
Chef Pablo's desire and enthusiasm for excellence is transmitted in his kitchen. His creativity and attention to detail simply provide a wonderful experience with its flavor popsicles along with beautifully presented dishes.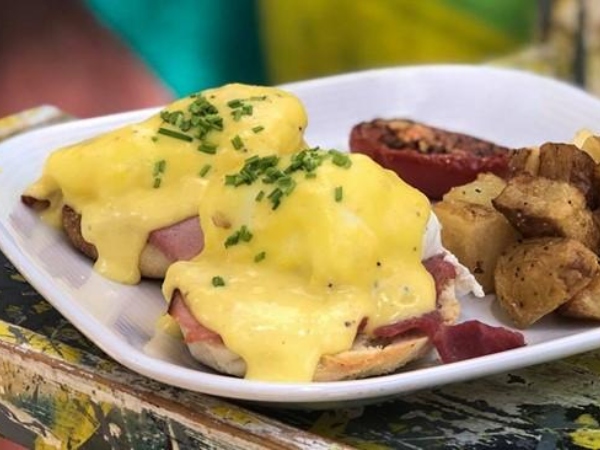 Café Layla
We recommend trying the Mexican cuisine in this restaurant. You can always enjoy a tender chicken noodle soup, unique rice noodles, or amazing spring rolls with pork at Cafe Layla. Savor their well-made banana pancakes, their homemade ice cream, and their tasty brownies.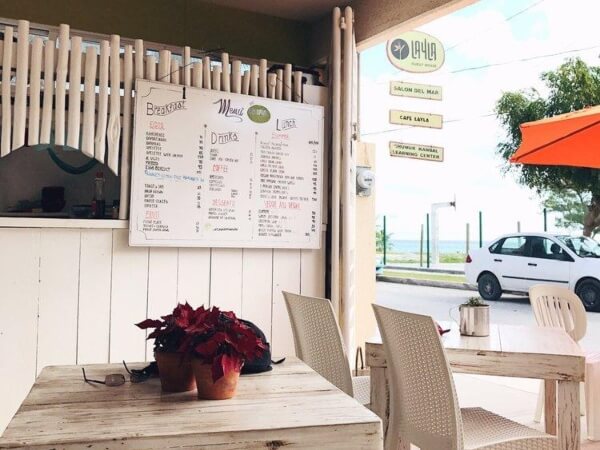 DK Puerto Morelos
Location: Calle Rafael Melgar and Calle Isla Mujeres (Corner) Puerto Morelos, Quintana Roo, Mexico
Hours: Tuesday to Sunday from 1:00 p.m. to 10:30 p.m.
Have you ever eaten in a maritime container converted into an underground Panamerican food trough? Excellent quality food, prepared with dedication using fresh, mostly local ingredients, served quickly in a low-key setting.
Just 20 minutes from Cancun, before reaching Playa del Carmen and long before Tulum, on the Ruta de Los Cenotes, is Puerto Morelos, a town where very little happens but where it is very good and people it is the kindest in Mexico, according to the Puerto Morelos Kindness Institute.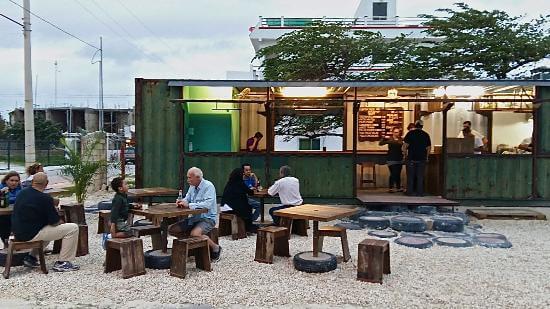 Micheladas del Semaforo
Many people visit Micheladas del Semaforo to sample their generous American burgers, tasty pizza, and famous nachos. They serve here a delicious craft beer, extraordinary michelada, and a great Mexican beer. They offer live music at night.
This is one of the most famous places in Puerto Morelos, it is located just on the main road and it is very easy to get to.
indness Institute.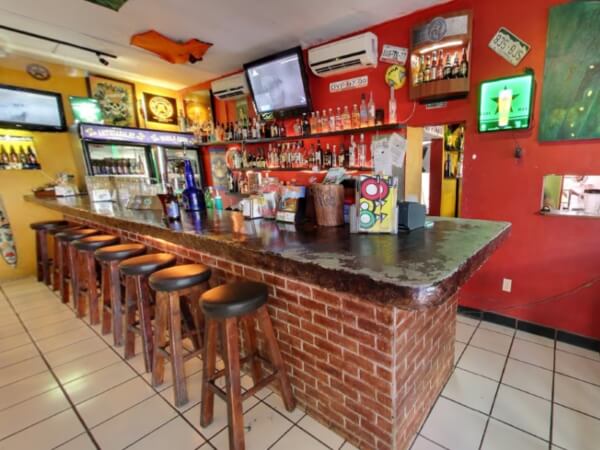 Unico Beach Club
Location: Avenida Javier Rojo Gomez SM 2 MZ 24 Lt 22, 77580 Puerto Morelos, Q.R.
Hours: Tuesday to Sunday from 1:00 p.m. to 10:30 p.m.
Beach Club is located in Puerto Morelos facing the turquoise waters of the Caribbean Sea just in front of the second largest barrier reef in the world. Ideal to go with family or friends, where you can enjoy music, delicious drinks, and food in a very relaxed atmosphere. The club has attractions like snorkeling, diving, and beach volleyball. It is located 20 minutes from Cancun and 30 from Playa del Carmen.
Service: Beach club, beach bar, canteen, spa, snorkel, shop.
How to get around
Taxi
If you want to go around the hotel zone or move downtown you can take a taxi but know that if you take a taxi in the Hotel Zone, they tend to be expensive. Taxis are an easy and practical way to get around quickly and by yourself. What it's worth, we recommend using a taxi if you are going downtown or somewhere out of the hotel zone.
Public transportation
Public transportation is the most accessible method of transportation in the Hotel Zone. You can probably find a bus stop outside of your hotel, or very close. The bus routes can take you along the hotel zone and they operate from 6:00 am to 10:30 pm. R1 is the one you'll probably want to look for to take you anywhere inside the hotel zone.
Private transportation
Private transportation services are suitable for travelers who want to spend time getting to know the hotel zone or Riviera Maya without having to wait for transportation or having to pay every time. Private transportation has the advantage of taking you exactly where you want to be without you having to worry about driving.
Car Rental
Another option to move around the city is car rental, this is a more independent way of transportation. For people that feel comfortable driving in a new city, and if you have plans of exploring, this is a great option.