It's probably that you have heard of the new Tulum Airport. Now, it is a reality, and Andres Manuel Lopez Obrador, the president of the Mexican Republic, recently provided updates on this project in the Riviera Maya that it will improve the mobility of foreign tourism and nationals.
When Will Tulum Airport be inaugurated?

Andres Manuel Lopez Obrador announced during his morning conference that the Airport of Tulum will be inaugurated on December 1st this year. The construction is expected to serve 5 million visitors with a capacity of 32 thousand flights per year.
It will have a runway of 3,700 meters with a runway system for instruments of 1 category and a fuel terminal of 6 million liters.
What Will Tulum Airport Look Like?
The Tulum Airport will have two levels: the first is for the arriving and departing passengers while the second will house fuel storage and power facilities. Additionally, Tulum Airport will feature an air traffic control tower, a fuel terminal, and an airport service zone. Tulum Airport will be connected to the Maya Train, a significant tourism project.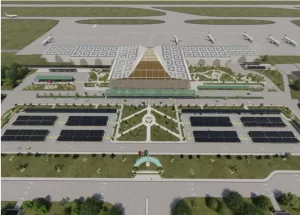 The Maya Train near Tulum Airport
The Maya Train is one of Mexico's most important tourism projects and will be inaugurated almost simultaneously with Tulum Airport. This synchronicity will provide visitors with improved transportation options in this region of the country. The Maya Train will connect various cities and tourist destinations on the Yucatan Peninsula, greatly enhancing the tourism industry.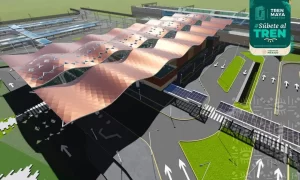 The Airlines and Destinations at Tulum Airport
The primary airlines confirmed to operate at Tulum International Airport, for now, include VivaAerobus and AeroMéxico. They will offer flights to destinations such as:
Tijuana

Guadalajara

Aguascalientes

Toronto

San Francisco

Chicago

Ciudad de México

Estado de México (AIFA)

Guadalajara

Tijuana

Monterrey
Conclusion
The primary goal of Tulum International Airport is to alleviate the air traffic congestion experienced at Cancun Airport. Its top priority is to provide a new gateway to the Mexican Caribbean. Additionally, it will facilitate travel for both foreign and Mexican visitors, thanks to its proximity to the Maya Train. In conclusion, Tulum International Airport represents one of the most significant construction projects in Cancun and the Yucatan Peninsula.