Cancun, a destination synonymous with paradise, beckons travelers from around the world with its stunning beaches, crystal-clear waters, and vibrant culture. But before you can sink your toes into the powdery sands of Cancun's coastline, you'll need to plan your journey. In this guide, we'll delve into everything you need to know about flights to Cancun.
The Cancun International Airport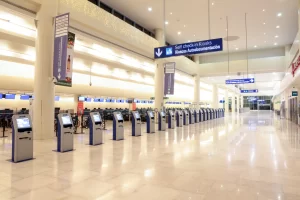 Your journey to Cancun begins at the Cancun International Airport (CUN), which is Mexico's second-busiest airport and the gateway to the Yucatan Peninsula. This modern airport boasts a wide range of amenities and services to ensure a seamless travel experience.
Airline Options
Cancun's international airport is well-connected, offering a plethora of options when it comes to airlines. Whether you're flying from North America, Europe, or South America, you'll find a multitude of carriers, including major international airlines and smaller, regional ones. Some of the prominent airlines serving Cancun include American Airlines, Delta, United, British Airways, and Aeromexico.
Direct Flights to Cancun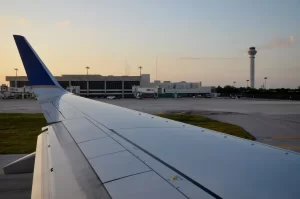 Direct flights to Cancun are available from various major cities worldwide, making it convenient for travelers to reach this tropical paradise. These non-stop routes often lead to shorter travel times and greater convenience. For example, you can catch a direct flight to Cancun from New York, Los Angeles, London, or Toronto.
Seasonal Variations
When planning your trip to Cancun, it's essential to consider the seasonal variations in flight availability and prices. Cancun experiences a peak tourist season during the winter months when travelers flock to escape the cold. This high demand often results in higher airfare prices and more crowded flights. If you prefer quieter beaches and more affordable flights, consider visiting during the shoulder seasons, such as spring and fall.
Booking Tips
Here are some tips to help you snag the best deals on flights to Cancun:
Book Early: Booking your flight well in advance can often lead to more competitive fares.
Flexible Dates: If your travel schedule allows for flexibility, use fare comparison tools to find the most budget-friendly dates.
Travel Packages: Look into vacation packages that combine flights and accommodations, as these can provide excellent value.
Frequent Flier Miles: If you're a member of a frequent flier program, check for opportunities to redeem miles for your Cancun flight.
Customs and Entry Requirements
Before boarding your flight to Cancun, be sure to review the entry requirements for Mexico. Typically, visitors from most countries, including the United States, Canada, and the European Union, can enter Mexico for tourism purposes without a visa. However, you will need to fill out a tourist card (FMM) on the plane, which will be stamped upon arrival. Ensure your passport has a validity period extending at least six months beyond your planned departure date
Arrival in Cancun
Once your flight to Cancun lands, you'll breeze through the modern facilities of Cancun International Airport. The airport is well-equipped with currency exchange counters, car rental services, and an array of dining and shopping options. If you've arranged for transportation in advance, your driver will be waiting to whisk you away to your destination. Alternatively, taxis and shuttle services are readily available.
Conclusion
Flights to Cancun open the door to a world of adventure, relaxation, and exploration. From the moment you step off your plane and into the warmth of Mexico's Yucatan Peninsula, you'll know you've embarked on a remarkable journey. With convenient flight options, beautiful beaches, and vibrant culture, your dream vacation in Cancun is just a flight away. So, pack your bags, book your flight, and get ready to experience paradise like never before.