Tulum is one of the top destinations in Riviera Maya. Due to its incredible atmosphere, tropical and chill vibes becomes the best place to vacay. It has literally everything! Stunning beaches with turquoise colors, amazing cenotes, eco-parks, relaxing places, and delicious food. It is also one of the most instagrameble places in the world due to all the spots in the town. It also posses one of the only Mayan Ruins on the shores of the beach. Well, we can continue talking about all the wonders of Tulum, but today we will show you the best restaurants in Tulum.
Taboo Tulum
Taboo, a unique space, a gathering place where food becomes an art object and a transcendent experience. Taboo Restaurant adopts Mediterranean food as a lifestyle. Fresh and original ingredients are used in extraordinary ways, with the main focus being on purity, authenticity, and reinterpretation of iconic Mediterranean recipes.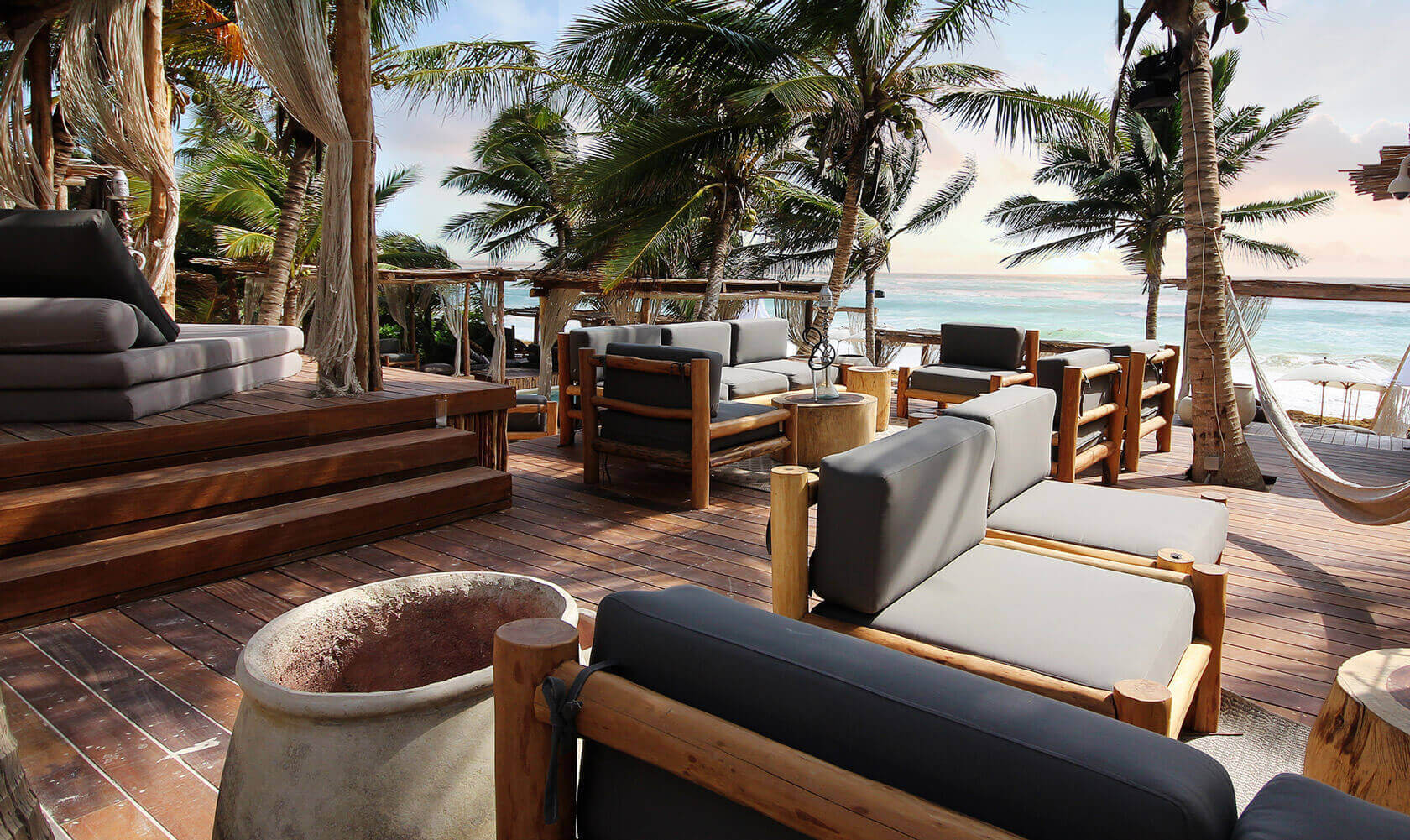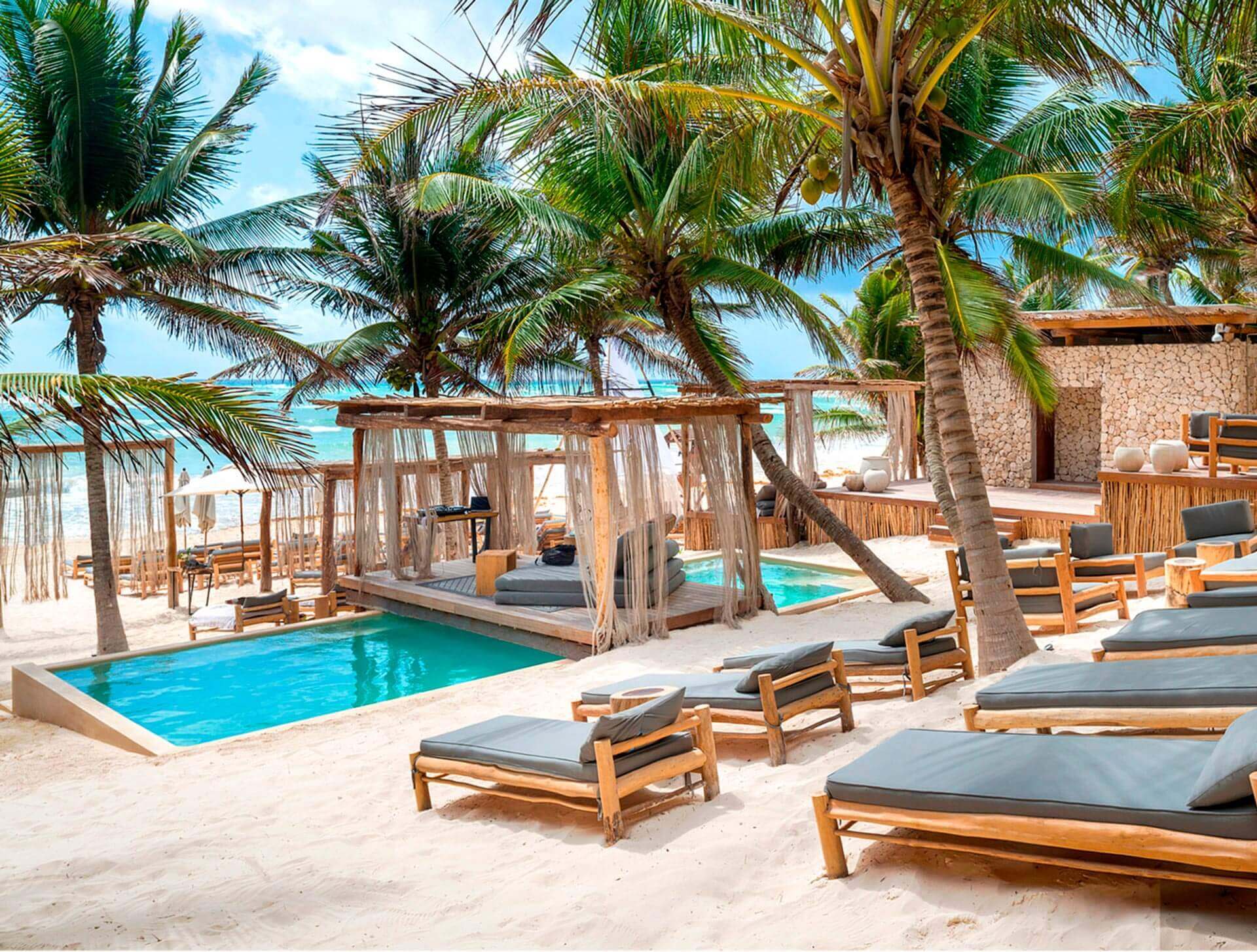 Rosa Negra Tulum
RosaNegra Tulum, located in the most chic area of this tourist destination, which currently has gained great international relevance and has become a hot spot internationally. RosaNegra joins this paradise with a more natural and rustic touch, but with the same excellence in their service and cuisine.
Enhance this gastronomic experience with drinks and handmade cocktails with exclusive infusions of the house, as well as the best music selected by the DJ resident, who invites to relax and enjoy, with a mix of House with Latin touches.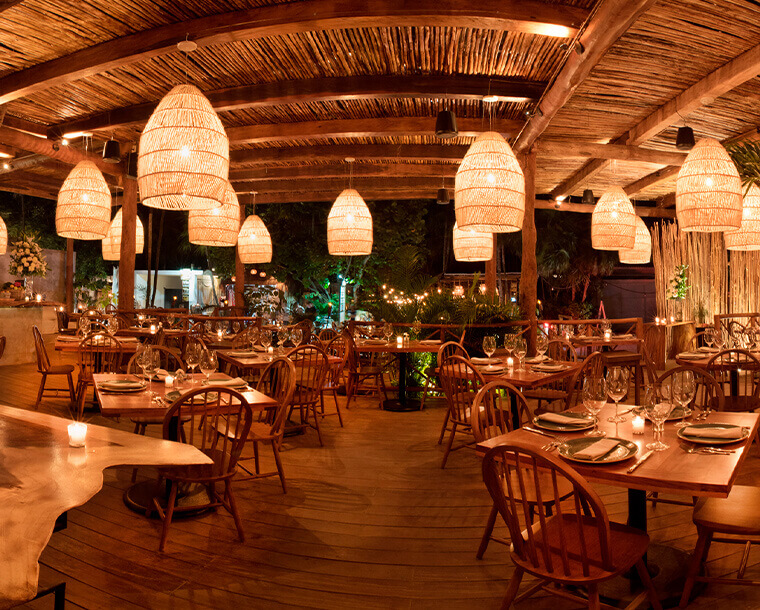 Kin Toh 
Kin Toh – the fine dining restaurant of the Azulik Resort – serves up a Mayan-Mexican avant-garde cuisine that combines traditional cooking methods and local ingredients from native cuisine with international elements. The restaurant sits above ground, built on stilts 39 feet above Tulum's Mayan jungle. The best location to gaze at the beautiful Caribbean sunsets.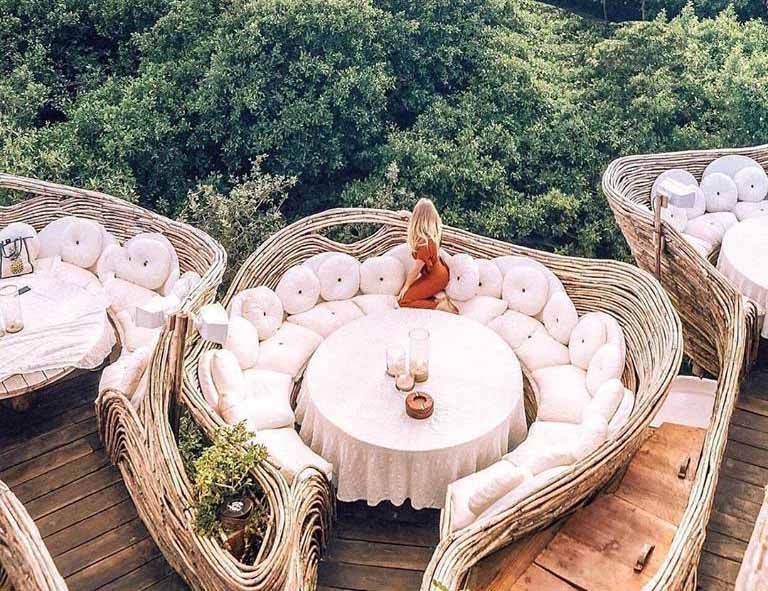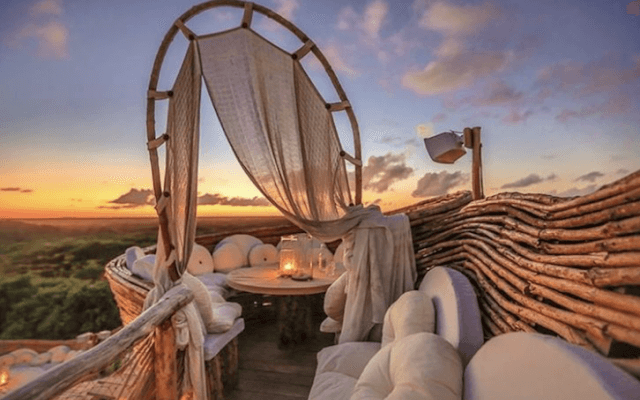 Parole Tulum
Parole is an Italian restaurant offering a cuisine that is full of history and traditions. Highlighting the quality and freshness of the ingredients and making them the stars of this concept. Our chefs prepare each dish in the house at the moment and plate them with creativity that challenges and surprises.
You can find Parole in the heart of Tulum's hotel zone, in a rustic but cosy space, surrounded by jungle, cenotes, and mangroves. The perfect scenery to enjoy authentic Italian food paired with a wide selection of wines and artisan cocktails
Tora Tulum
Tora presents a contemporary concept of Fine Japanese cuisine, integrating ancient and avant-garde techniques and becoming one of the best restaurants in Cancun & Tulum. The balance between culinary traditions and the creativity of modern cuisine merges with the selection of the best quality gourmet products to bring this concept to life.
Top-quality meat cuts with a high marbling score are cooked using the Robata; USDA prime, Black Market, Japanese Wagyu, and of course, certified Kobe Beef. Tora Japanese Restaurant is an official member of the Kobe Beef Federation, which endorses Tora to sell Kobe beef in Mexico.
Tora carries a great sake and Japanese whisky collection, as well as a mixology menu that includes creative cocktails with natural flavors and fresh ingredients, mixed with house-made infusions, fruits, and edible flowers, making it one of the best bars in Cancun & Tulum.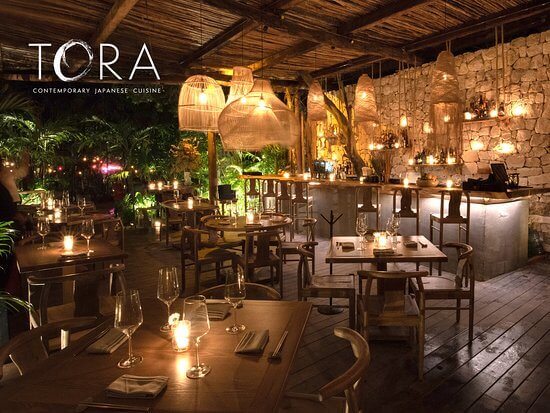 These are just some of the best restaurants in Tulum. This destination is full of exquisite places to eat, Japanese, Italian, Mexican and more cuisines are mixed here. We also have a full list of restaurants in Tulum.
Tulum has everything a traveler dreams of, turquoise waters, stunning Mayan Ruins on the shores of the Mexican Caribbean, outstanding cenotes, and those tropical vibes you won't find in other places.
Next time you come to the Mexican Caribbean do your gastronomic tour around these espectacular restaurants.