When partying in Cancun, Tequila is the drink to go for. I mean, partying in Mexico in general, demands Tequila. But what if your next Tequila experience were to be more of a knowledge experience than a dizzy one? Here's where Tequila Tasting in Cancun comes in handy. Learn about Tequila from the best in town. 
Taste and learn about different kinds of distilling tequila, and if there's such thing as bad tequila. Keep on reading to find out where you can take this Tequila Tasting in Cancun.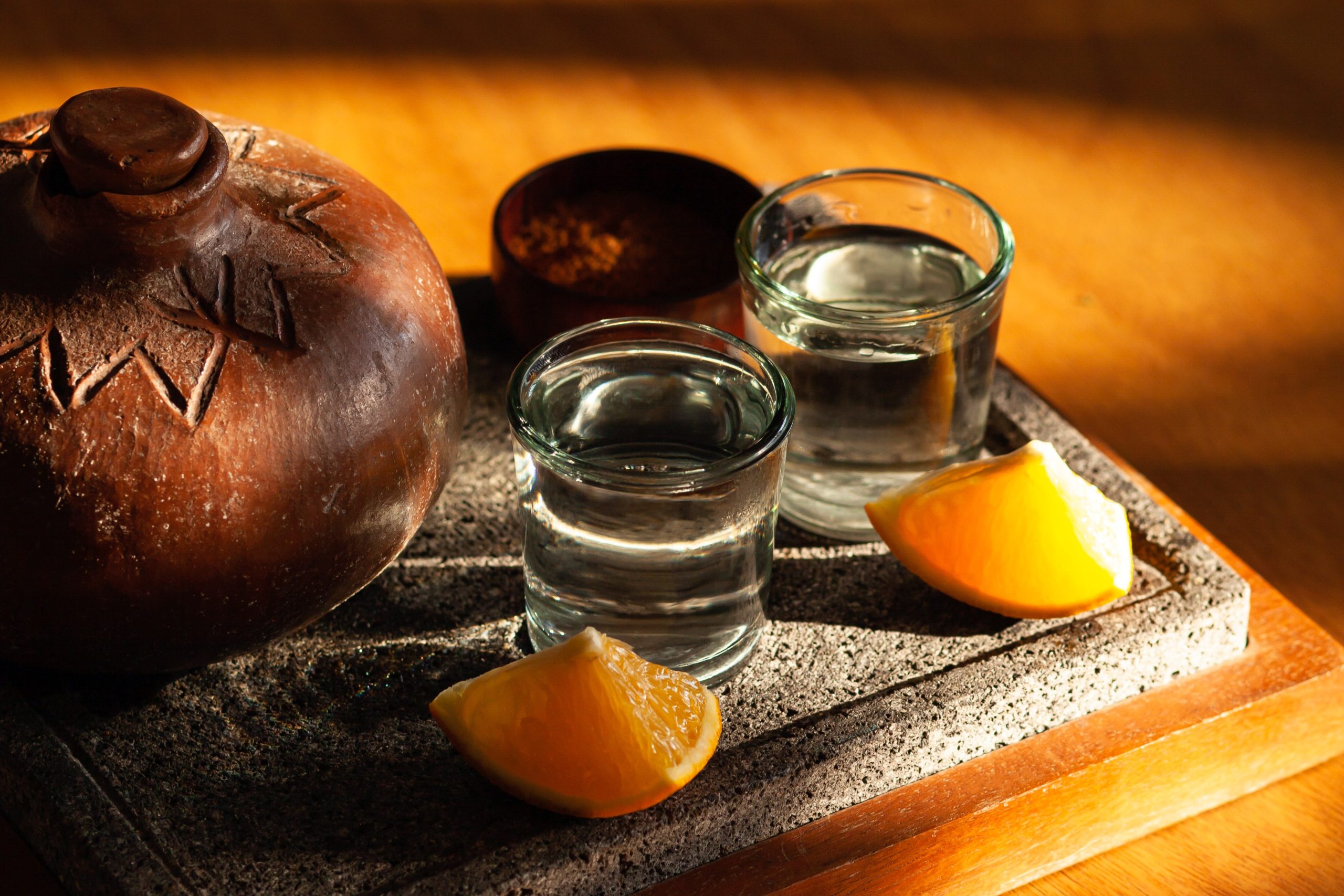 What happens at a Tequila Tasting?
At tequila tasting, you'll learn about the history and culture of tequila. Also, about the different types of tequila like Tequila Blanco, Tequila Añejo, Tequila Reposado, etc. 
You'll be given samples of various types of tequila. But remember, this isn't about getting free shots, take your time on each sample, smell, and taste. Some places offer food or snacks to go with your drink, it's just a matter of choosing the tasting that suits you best. By the end of your tasting, don't be afraid to ask any questions and even buy some tequila to take home with you! If you are worried about traveling with tequila, keep on reading and find out more about alcohol regulations at the Cancun International Airport.
But without further ado, here's a list of tequila tastings in Cancun you should most definitely check out:
Tequila Factory
As more of a professional approach to your tasting experience, Tequila Factory offers more than just free shots. Tequila Factory is the way to go for some serious talks about tequila. The site is a walk-in distillery where you can see the production grounds and learn about the history and manufacturing process of this famous Mexican liquor.
You'll get to sample 7 different types of tequila and discover how this drink has made a name for itself in international markets.
Learn about the history and how tequila is made. The experts at Tequila Academy will come to your vacation home and deliver a fun, educational experience that you'll never forget. With an option to add a private chef, you can enjoy a delicious meal and pair it with tequila. 
Located in Playa del Carmen, Tequila Academy offers its services to Cancun and Puerto Morelos. They even have an in-house service for you to live the experience right at home. In addition to this, they now have a private chef service also available to make the tequila tasting even more memorable.
If you didn't know, there are 600 aromas found in tequila. There's even a tequila free of a hangover. Learn this and more by graduating from Tequila University. Every Wednesday at 4 pm class is in session on the rooftop of La Sirena. Smell, taste, and learn to discover more about this integral part of Mexico's heritage. Each variety of tequila will be paired with a special tasting course using local ingredients. Tequila University is located in Puerto Morelos, an easy 25-minute drive from Cancun Airport.

International Jewelry Center & Outlet
International Jewelry Center & Outlet is a store of great elegance and good taste. It offers more than 2,000 M2 exclusive products, but Tequila Tasting is its most demanded service. Find exotic Leathers, fine Jewelry, authentic oriental Carpets, and a worldwide collection of Tequilas and quality Handicrafts. In the tasting and tour, you'll have the chance to taste 15 different types of tequila, as well as other derivatives such as Mezcal. It's a genuine journey through the history and manufacturing process of Tequila. You can even buy your own tequila there and find some masterpiece packaging.
Tequila Tasting in your Hotel
As part of their special services, many hotels offer Tequila Tastings in Cancun or the Riviera Maya. As you sample some of Mexico's finest tequilas, you'll be learning about their history and production. It's the perfect activity for any tequila lover. You just need to ask the front desk at your resort or hotel for more information about it.
Want to bring some tequila home?
You must know Cancun Airport Alcohol Regulations and your destination's regulations on this matter.
For Cancun Airport, the amount of alcohol permitted to travel with is two liters of tequila per person and will be tax-free. As a result, exceeding this limit results in either paying a higher tax or forfeiting the bottles at the customs checkpoint.
The importation of alcohol is limited by law. Make sure to follow these guidelines before traveling back home.
Alcohol bottles that are opened or have broken seals will not be permitted.
Any volume "declared" above the duty-free amount will have duty attached to it, which you must pay. Same with tobacco products. So It is possible to bring a bottle of tequila home as a gift for a friend or relative!