Many tourists were surprised by the Covid-19 during their vacations. Many of them were already at the destination when all this happened, so they could not return home. This problem happened all around the world, and also in Cancun, but the stranded tourists finally return home.
Hundreds of tourists who have been stranded in Cancun since border restrictions were implemented earlier this month, finally returned to their home countries on Monday, March 30 three humanitarian flights that departed from Cancun International Airport.
The first of the three flights left Terminal 2 in Cancun at 06:00 with 160 Argentine tourists. The Mexican Air Force plane left the city of Cancun to Buenos Aires, where it will be responsible for repatriating Mexican citizens who are stranded in Argentina.
The second flight was operated by Azur Air, which departed a few minutes after noon from Terminal 4 to Moscow with 345 Russian tourists, while the third and last flight operated by the Italian airline Neos, took off at 4:00 p.m. from Terminal 2.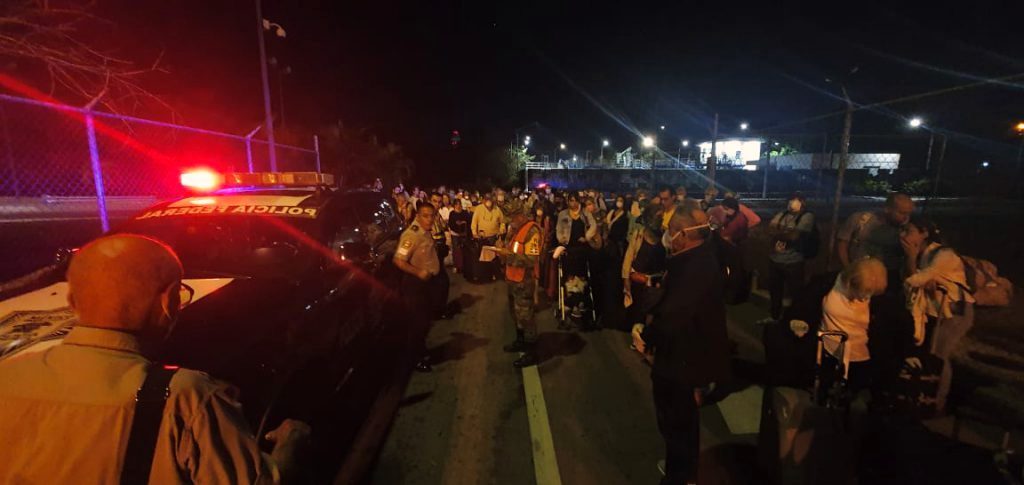 On Monday, the German government carried out the third and final humanitarian flight to repatriate its stranded tourists in Mexico. The tourists concentrated in Cancun due to its air connectivity with the rest of the country.
The Quintana Roo Tourism Secretariat assisted most of these tourists with accommodation. See this post for more information, click here. Cancun Airport is happy to announced that all the stranded tourists finally return home.
We all know about the closure of the borders and flight restrictions. Due to this Aeropuertos del Sureste says they have decided to partially close Terminals 3 and 4. They will take action next Thursday at the Cancun International Airport.
Source: