We bring you a few reasons for you to visit Tulum. What is behind this popular destination and why should you add it to your bucket list? Answer these, and learn more about this paradisiac place. In addition, delving into the Mayan culture is an unmissable experience.
Why travel to Tulum? Even though its beaches and tropical vibes are enough to charm us, there's more to this town than meets the eye…

History of Tulum
The archaeological ruins of Tulum are a must-see. This well-preserved citadel is in a privileged location facing the Caribbean Sea.
Founded over 1,500 years ago, this city was initially called Zamá (dawn) and later changed its name to Tulum (wall). Its fundamental role was to serve as a base for maritime trade and as an astronomical and military observatory.
This may interest you: New hotels opening in Tulum
Archaeological Sites
Rediscover the customs, architecture, gastronomy, and those mysteries of one of the most advanced ancient cultures, housed in different archaeological zones such as Tulum and Coba. Also within the Yucatan Peninsula and named one of the world's seven wonders is Chichen Itza, one of the most visited archaeological sites in Mexico today, where 26 Mayan ruins converge.
You can take tours to visit these beautiful sites. Taking excursionists to the Mayan city of Chichén Itzá or Tulum is to take a trip back in time into the cultural richness and majestic historical buildings. Also, you can visit the city of Valladolid and discover why is it called a magic town.
Beaches
Tulum's beaches are among the best in the world; you can enjoy a morning walk on Tulum's endless white sand beaches with the indescribable turquoise colors of the Caribbean ocean, contrasting with the intense greens of the jungle. The maximum height of the buildings is limited to two stories, so you will always see the jungle on one side.
Proximity
There are direct flights from almost all international airports in U.S. and Canadian cities to Cancun International Airport, just an hour and a half drive south to tranquil and beautiful Tulum. Imagine, with a 3-hour flight you can get from chilly New York City to a wonderful Caribbean paradise!
Hospitality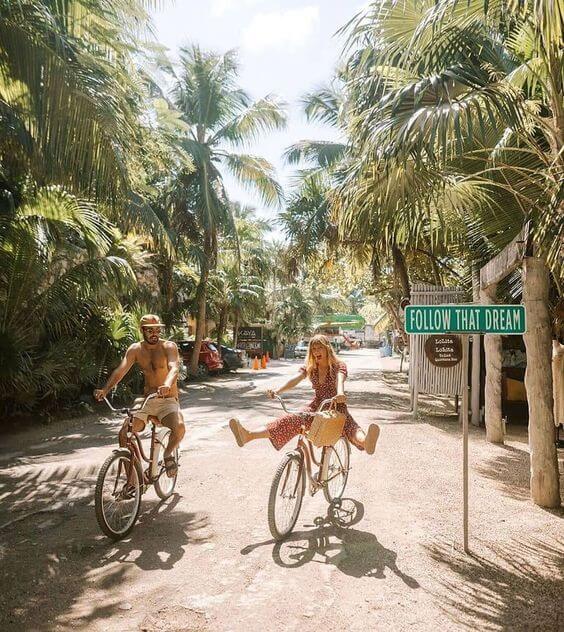 Mexico is known for its hospitality and Tulum is no exception. Excellent service in hotels and restaurants, as well as any tour you can book. Explore the Mexican Caribbean where the Mayans still prevail in the region and proudly protect and share their culture with the world.
Weather
Tulum has a warm climate all year round, its highest temperatures will go up to 28 degrees to 21 degrees during the winter, so it will always feel like a beach vacation.
Location
Tulum has the perfect location if you plan to visit other nearby cities during your stay. It is 45 minutes south of Playa del Carmen, 1.5 hours from Cancun, 2 hours from the island of Cozumel (by car and ferry), and 2 hours from the beautiful Bacalar lagoon.
Best sunsets
Rumor has it, that THE BEACH TULUM HOTEL, has the best sunset views in Tulum. With private rooftops, you can enjoy how the sun hides behind the sea and be amazed by pink sunsets.
This may interest you: Azulik tulum Hotel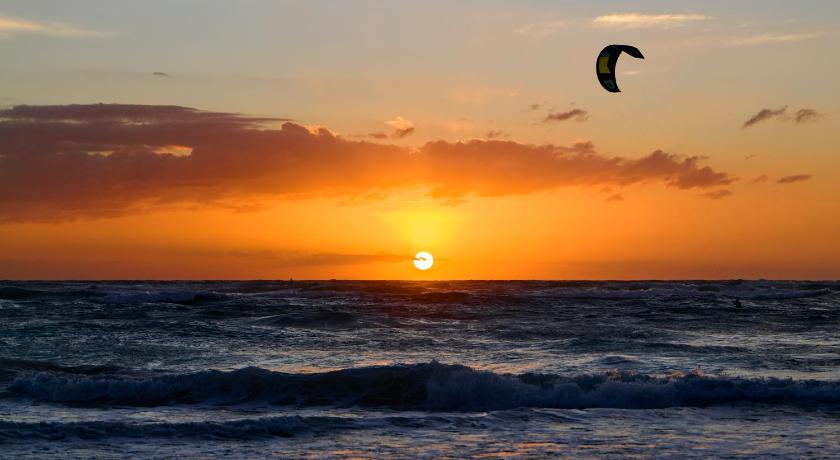 Gastronomy
Tulum is a paradise of wood-fired cuisine (derived from its nature as a fishing village), strongly influenced by its crystal clear waters and tropical surroundings.
Thanks to its development as an international and cosmopolitan destination you can find food from all over the world, not only in Mexican restaurants: from hotspots on the sandy beach to high-end restaurants where you will taste fusion, minimalist, or exotic cuisine. In Tulum, you will taste from the most homemade and authentic cochinita pibil to the most sophisticated international cuisine fresh from a Michelin Guide.