Cancun Airport >> Destinations >> Tulum >> Tulum Hotels
Hotels in Tulum are very particular and there is a lot of different styles! Tulum is known for being an Ecochic place closer to nature and a good lifestyle. You'll find Luxury Resorts as well as Luxury Eco Cabanas but most of them will be with a perfect Ocean View.
Most of the Hotels will be located on the beachfront, but there are some hotels and Airbnbs that will be located in Tulum town but there are bike paths and everything is really close.
Book your private transportation from Cancun Airport to Tulum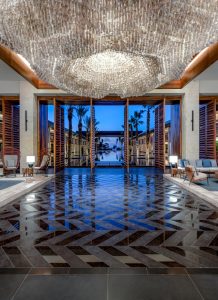 Every year, Condé Nast Traveler asks its readers to vote for the best hotels, cities, spas, etc. This year, with ...

Is there a more awesome way to start off the year than being part of the ultimate music festival experience? ...