Royal Uno All Inclusive Resort & Spa in Cancun
With 540 rooms and a modern design that offers continuous ocean views from every window, the New Royal Uno All-Inclusive Resort in Cancun opens its doors to tourists this summer. As part of the Royal Resort group, the remodeling of one of the resorts gave us the Royal Uno All-inclusive Resort & Spa. A modern and new way to vacation. With queen and king-size beds, smart TVs, Bluetooth speakers, and more, each room has a living room and an independent dining area. The Romance suites include jacuzzis and 13 of the suites have beachfront views and individual pools.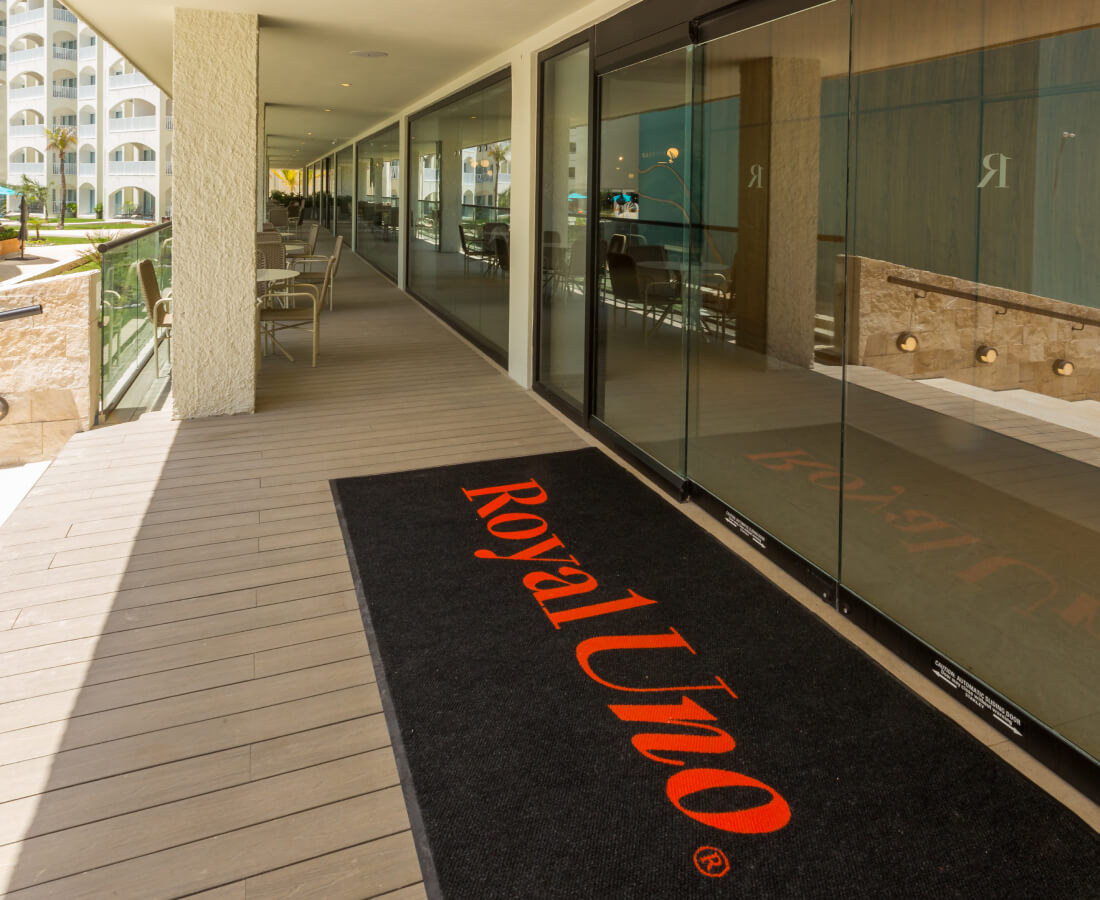 Just 20 minutes from Cancun Airport, and 10 minutes from shopping malls, golf courses, and nightclubs. Royal Uno offers a comfortable and luxurious way of vacation, which is a signature experience from all Royal Resorts. Among all this all-inclusive hotel has to offer you can find 4 bars and 9 different restaurants for you to choose from. Of the 3 pools you will find in the hotel, one of them is destinated for kids. A spa will be waiting for you to offer the best therapeutic massage and services. This hotel also has a kid's club and an innovative family room with video games and movies. This place is great when the family just wants to chill or if the weather doesn't look so great for outdoor activities.
What makes it special
The call of the sea, the whisper of the waves, at Royal Uno everything starts with the Caribbean. It is our origin and the source of our inspiration. Endless ocean views reach into rooms that are just steps from Cancun's finest beach. Proud of its heritage, Royal Uno is authentic Cancun. Vibrant and exciting, exclusive and serene, it's full of contrasts, an experience for the senses. Classic hospitality and the essence of style, signature dining, five-star amenities, and activities for all ages, Royal Uno is a new family-friendly resort in Cancun for an unforgettable all-inclusive vacation.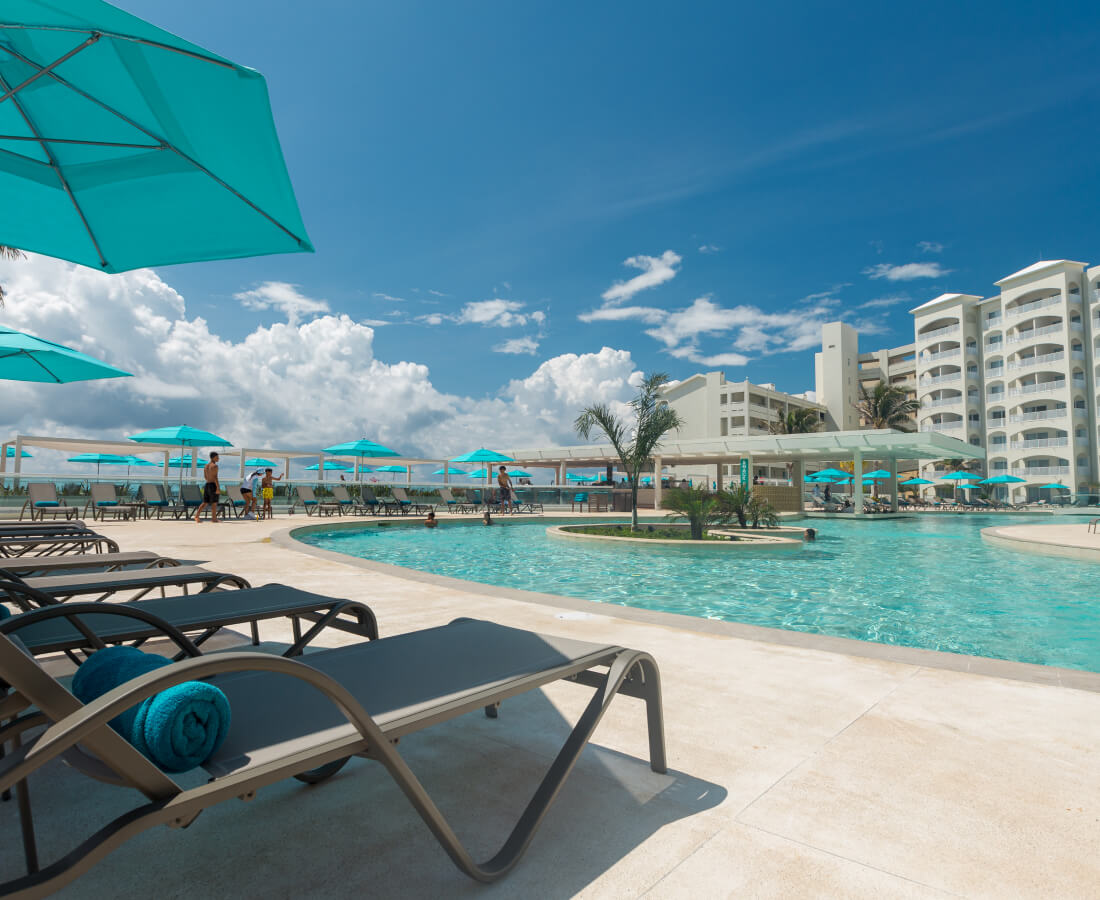 What everyone is looking for at an all-inclusive resort, Royal Uno has it. The taste of Royal Uno beach life: exotic cocktails, incredible views, and the cool vibes of our terrace, pool, and beach bars. From your favorite Caribbean cocktail, beers, wine, and spirits to refreshing tropical fruit drinks, sodas and waters, all beverages are included. Family fun, watery fun, non-stop children's activities, and plenty of sports, games, and classes for teens and adults to enjoy during the day and evening entertainment too.
All-inclusive means all-inclusive
Royal Uno Beachfront Resort in Cancun offers a variety of restaurants and bars to choose from, including signature restaurants serving Mexican, International cuisine, locally sourced Caribbean seafood, and coming soon Italian and Asian cuisine. From gourmet cuisine by candlelight to family-friendly International dishes and delicious snacks. You'll savor every moment of your Royal Uno dining experience. Also, their Faro 32 Coffe Shop is open 24 hours for you to enjoy coffee, sandwiches, cookies, crepes, and more!
Within a short period of time, Royal One has become a wedding destination for many. Due to its recent opening, they are offering great deals when booking a reservation.
In addition to Royal Uno All Inclusive Resort & Spa, the chain has the following properties in Cancun: The Royal Cancun, The Royal Sands, The Royal Islander, Grand Residences Riviera Cancun; and in the Riviera Maya they have: The Royal Haciendas Playa del Carmen; while in the Caribbean islands they have: Simpson Bay Resort, Marina & Spa, St. Martin; The Royal Sea Aquarium Resort, Curacao; and Costa Linda Beach Resort, Aruba. 
Visit: Royal Uno Resort