Cancun Airport >> Airport Info >> Shopping
Besides all the amenities that Cancun Airport offers such as transportation, car rental, medical assistance, and more, there is also full of stores for shopping. You can find everything from souvenirs and crafts to cosmetics and perfumes. When we travel, we buy our things in the city, but if you forgot something, you can definitely find it at the Airport, Cancun's souvenirs, hats, sunscreen, clothes, perfumes, electronics, and more.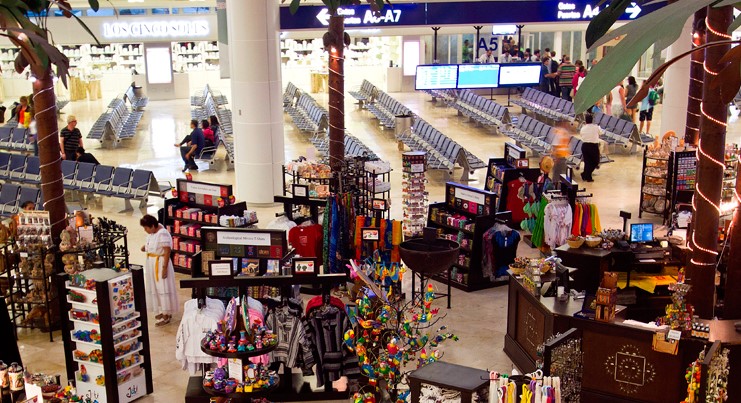 Los 5 Soles
Los 5 Soles is a Mexican store that offers different types of handcrafts. All of the art and products are created by Mexican artisans, farmers, and families. What a better way to remember your vacation than to find the best jewelry, art piece, or souvenir coming from Los Cinco Soles.
Kipling Cancun Airport
Kipling sells handbags, backpacks, totes, luggage, and accessories. This store is really useful at the airport because if you need one extra bag to your belongings Kippling has it for you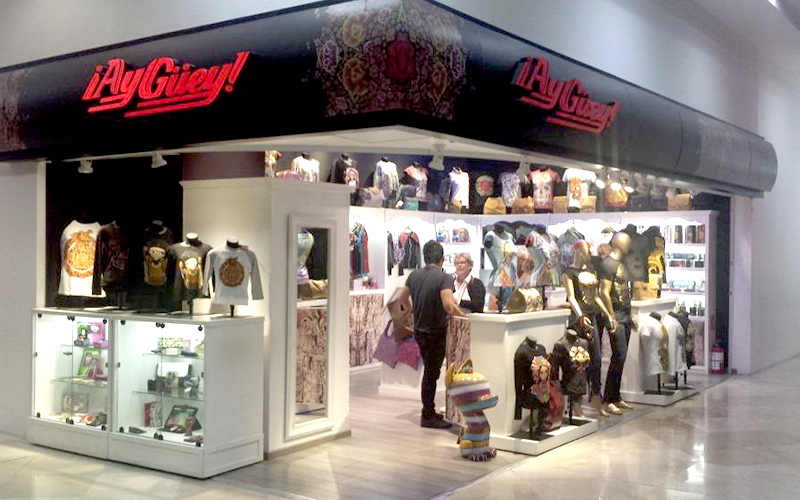 ¡Ay Güey!
¡Ay Güey! is a 100% Mexican company, a creative and contemporary brand that displays iconic cultural elements from the country in a fun and creative way. All the products are made in Mexico. If you are looking for an original souvenir from Mexico you must have it in ¡Ay Güey! at Cancun Airport.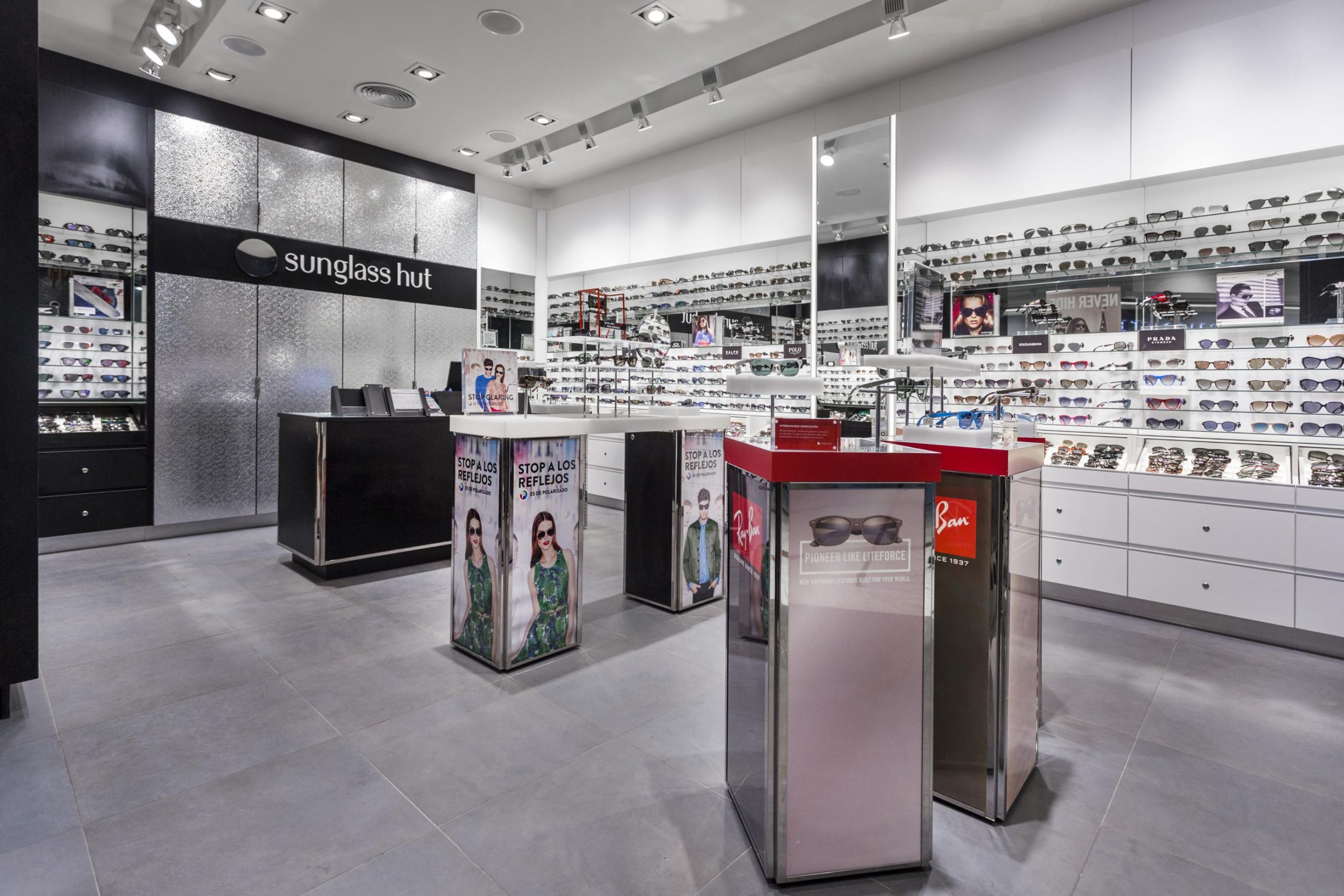 Sunglass Hut Cancun Airport
If you forgot your sunglasses don't worry you can find a sunglass hut store in Cancun Airport. It is really important to have one of those glasses that this store sells because Cancun's weather usually is really warm.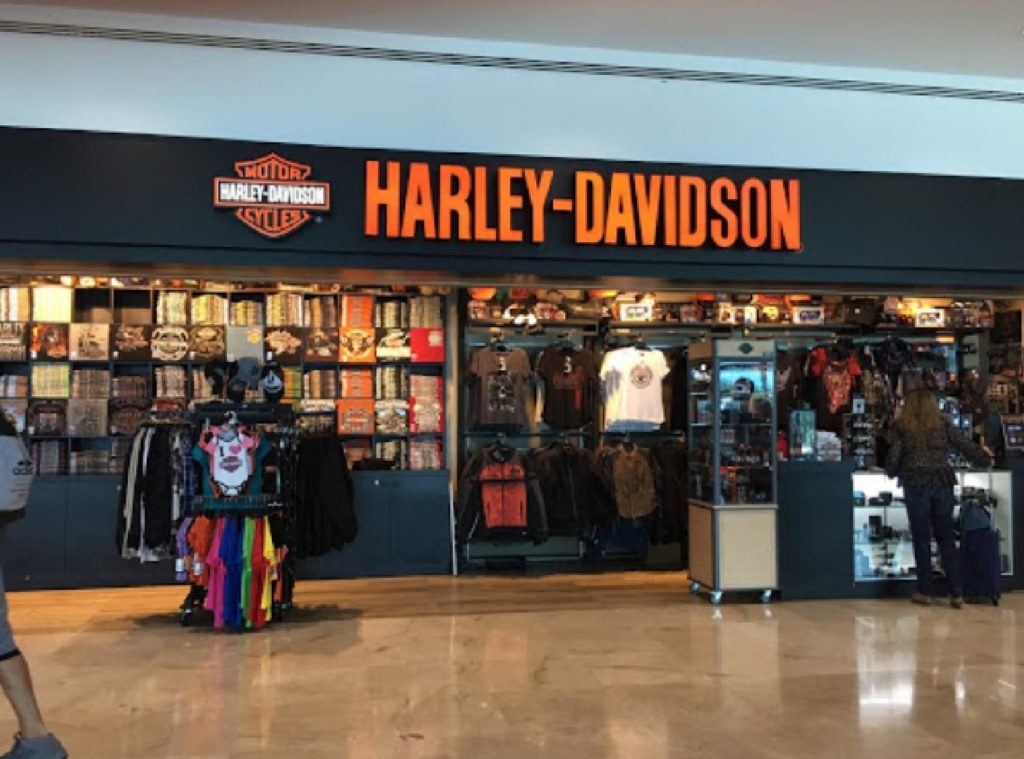 Harley Davison Cancun Airport
Harley Davison is an American motorcycle manufacturer. Besides motorcycles, Harley also sells clothes and accessories for men and women. This company is one of the most important in the world and it is only at Cancun Airport.
Pineda Covalin Cancun Airport
Pineda Covalin is a Mexican fashion design brand that works to promote Mexican culture on a national and international scale. Here you can find authentic clothes and accessories to take with you a great memory of Mexico.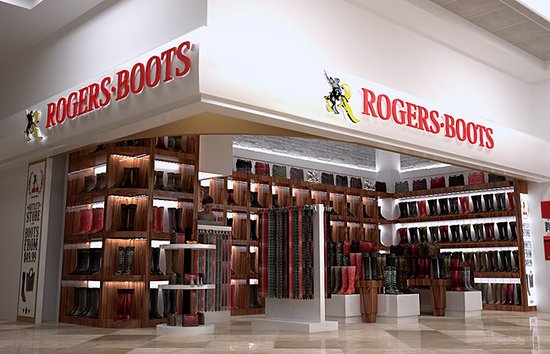 Rogers Boots Cancun Airport
Rogers Boots is a local brand that sells shoes and accessories of leather. If you want to buy something different try to buy one of these pieces of mexican productos and take it to home.
Ray-Ban Cancun Airport
Show your best outfit using the best sunglasses, find a wide variety of models in Ray-Ban at Cancun Airport. You're traveling to a tropical destination, with sunny days almost all the time of the year you better protect your eyes.
As part of your shopping, we recommend you purchase online some services before your arrival at Cancun Airport. First of all, you need to pre-book online your Private Transportation from Cancun Airport, cause it will be the first thing you'll need. As soon as you arrive you have to transfer to your Resort whether is in Cancun or Riviera Maya. This doesn't have to be said,  cause you already know that to look for your hotel prior to your visit is basic.
You should prepare your itinerary before your arrival, make sure to get the best tours in the area. There are several travel agencies offering tours able to purchase online. We also recommend you buy your tickets for ferry transportation in case you would like to visit some of the islands in Quintana Roo either Isla Mujeres or Cozumel.