Everything you need to know about Cancun Nightlife
Once you arrive at Cancun Airport, if what you're looking for is partying, we got some great options for you. Here we listed the hottest nightclubs in Cancun for you to know beforehand what to look for. In addition, we give you some intel about Cancun Nightlife, the "do's" and the "dont's".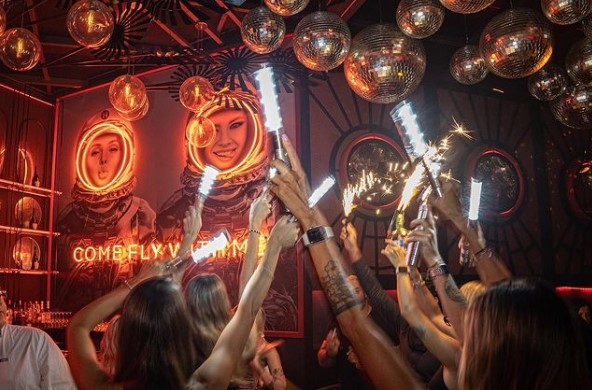 Do's and Don'ts
Bring ID with you, it's always a good idea to keep your passport near you when visiting

tourist attractions in Cancun

. In this case, we recommend you keep your passport and important documentation safe in your hotel room. Do bring any other ID with you, that may help you when asked for it at a nightclub or in case of an emergency.

Bring cash and a credit card. In the Hotel Zone, you are more than welcome to use only credit cards, but it's always recommended you bring some cash with you to pay for the transportation you use to get back to your hotel. Also, cash is important if you need to pay tips at the club or even to pay for the after tacos! Nevertheless, carry it safe and close to you.

Check out where you want to go beforehand and look for discounts or promos. Most of the time nightclubs have great deals for groups. Of course, you can get your tickets at the entrance, we just tell you to consider it, especially if you book a

nightclub tour

.

Wear comfy clothes! We know sometimes people want to wear their signature looks when going out, which is great! So this is not advice, is more like a "letting you know" tip. When in Cancun, people were whatever they want when going out, so you don't really have to worry if being comfortable is what you like when partying hard.
Mandala
When you are in Cancun looking for a place to party, Mandala will always be a good option. Incredible nights, the best music, and its open facade from which you can admire everything that implies being the favorite nightclub in the city, it is only a small part of the "Mandala experience". Opening from 8:30 pm to 3 am.
Location: KM 9.5, Blvd. Kukulcan, Punta Cancun, Zona Hotelera, 77500 Cancún, Q.R

H Roof
HROOF is a Private Club set at the forefront of the Cancun night scene. The stylish and trendy design allows guests to be plunged into a vibrant and electrifying atmosphere. Live DJ sets from 11 pm to 3 am every Saturday and Sunday.
Nestled in the heart of the Hotel Zone, HRoof boasts a privileged location surrounded by the most exclusive restaurants in Mexico.
Location: Blvd. Kukulcan km 14.2, Zona Hotelera, 77500 Cancún, Q.R.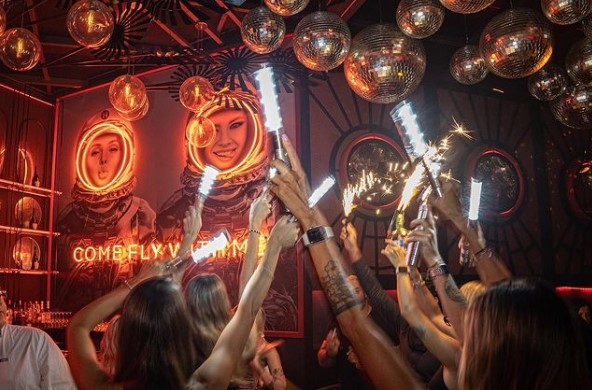 La Vaquita
La Vaquita is also one of Cancun's favorite places to party for many tourists, as well as locals. This small and laid-back nightclub has a fun, casual vibe made slightly more exotic with its signature cow theme (red, black, and cow print interior; liter-sized drinks in cow-print cups).
La Vaquita is a fun place where you can have quality drinks and some spectacle by the dancers in the place, the atmosphere is pretty great to have a good night with friends, and the staff is very kind. Best place to hang out! Right in front of Mandala Club, La Vaquita opens from 10 pm to 3 am.
Location: Blvd. Kukulcan Km. 9.5, Punta Cancun, Zona Hotelera, 77500 Cancún, Q.R

Coco Bongo
I believe this is the most known nightclub for anyone that arrives in Cancun. If you only choose one nightclub during your vacation, make sure it's Coco Bongo. Cancun's best and most famous nightclub is known for an over-the-top acrobatics show and celebrity impersonators. Neon lasers, confetti, exotic dancers, and amazing shows keep the energy going all night long.
Is a must to visit in the Mexican Caribbean, it is totally worth it, you will have one of the best nights at this amazing Nightclub in Cancun, besides is located in the heart of Cancun's Hotel Zone. The opening starts from 8 pm to 3 am.
Location:  Blvd. Kukulcan km. 9.5, Punta Cancun, Zona Hotelera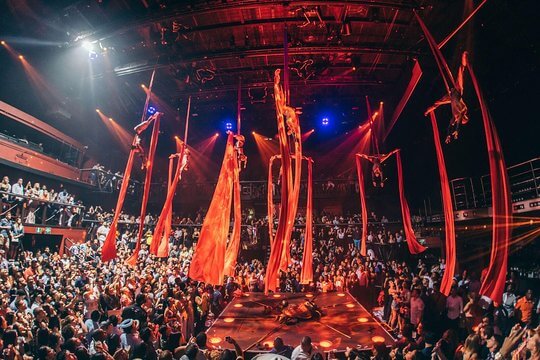 If you need safe and private transportation for any of these nightclubs, you can book with Cancun Airport Transportation.
Check out more on: Cancun Bars