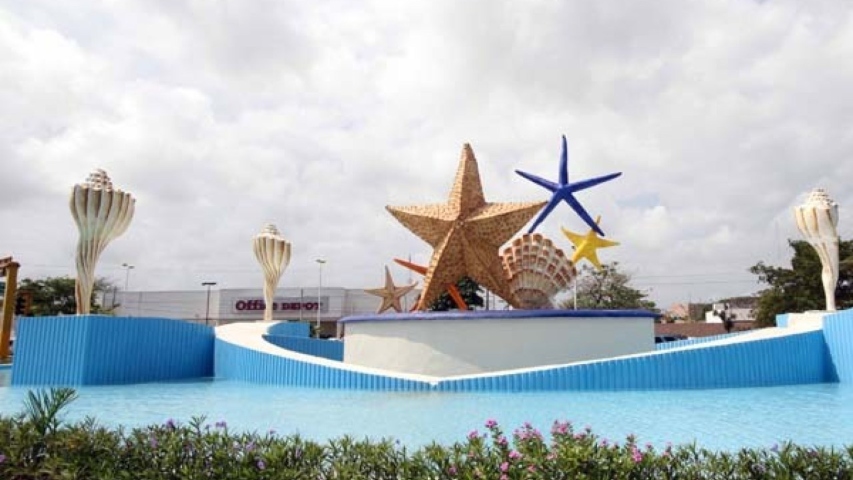 Overview
Cancun is a paradisiacal place, with beautiful beaches and white sand. In addition, the city is full of activities and incredible places to see. Have fun in the city of Cancun and get to know the local atmosphere, eat at one of the restaurants in the city, walk around the main square and discover the real life of the Cancun people.
In this travel guide, we will show you what you cannot miss in the city of Cancun. Let's begin!
History
The coast consisted of unexplored mangler, virgin jungle, and beaches. You'll be surprised, but Cancun was initially called "Kan Kun", which means "nest of snakes" in Maya. 
It was in 1969, Mexican president, Gustavo Díaz Ordaz, commanded the National Bank to create a National Plan of Tourism. 
The initial objectives of the project were to open up a road from Puerto Juarez to the island, design a Master Development Plan, and build a provisional airstrip (located in the area designated for city development, at the site of present-day Kabah Avenue, in front of the Ecological Park).
Cancun Downtown is home to some really nice Boutique Hotels and small hotels and Airbnb's as well as nice trendy bars for locals. The center of Cancun has a great variety of restaurants with excellent prices, it also offers bars with a fabulous atmosphere and with the best atmosphere.
Wondering what to do and where to go in the Hotel Zone? We've got you! We made a list of the must-see places for shopping, food, and drinks. Make the most of your stay in the Cancun Hotel Zone, and make every moment count. So if you're staying near the hotel zone in Cancun, you'll want to step out and see what Cancun has to offer, from museums to water activities, here's everything you need to know about where to go in the Cancun Hotel Zone.
When to visit Cancun
Cancun weather and the surrounding area really shouldn't worry you about the weather, it's almost always with great sunshine during the whole day 365 days a year… But sometimes there can be rain, wind, or clouds. As a tropical destination, if it rains, it will more likely rain for some minutes and then the sun will be out soon again, or it can even rain with the sun out. This happens all the time in the Mexican Caribbean.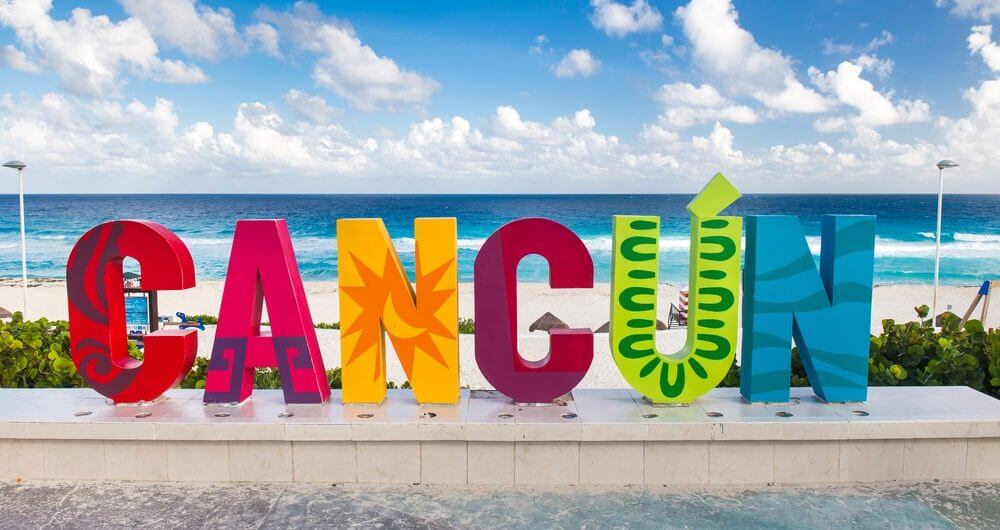 Things to do in Cancun
Beaches
These are some places that you should see in Cancun Downtown: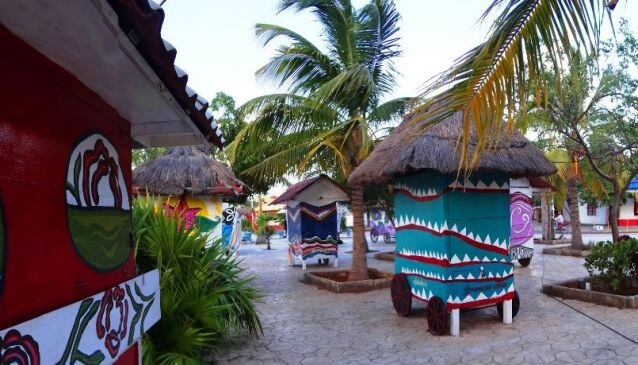 Parque de las Palapas
This is a famous park in the city. Visit this place to try the best esquites and the famous dessert of the Yucatan peninsula the "Marquesitas". In addition to the wide variety of delicious food, many cultural performances are also offered in this park, as well as dances and many more events such as food or craft fairs. There are also other parks around the main one, they are nice and quiet. A great option if you are traveling with kids.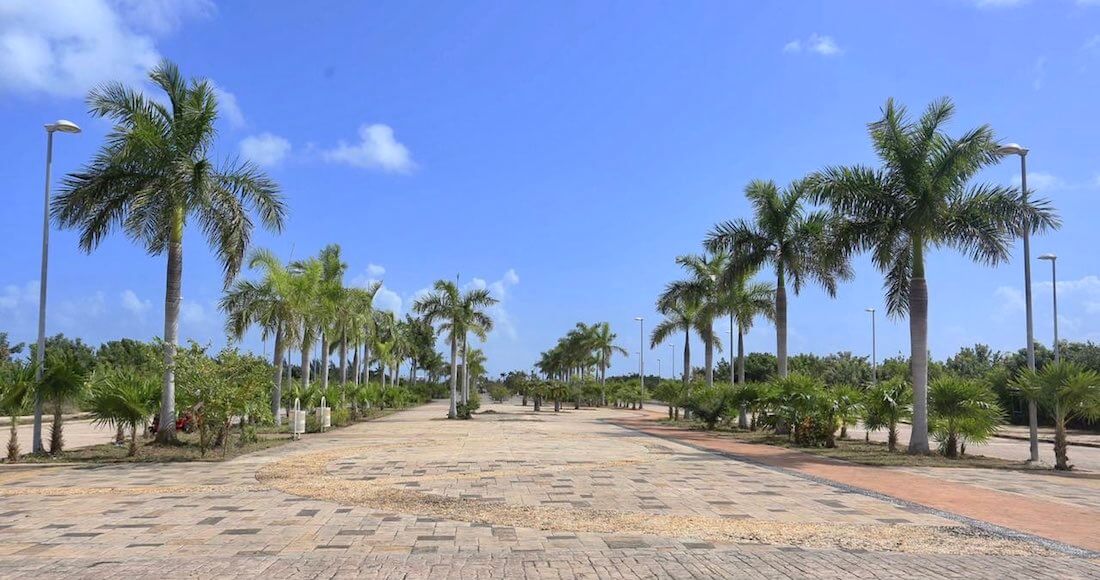 Malecon Tajamar
This is a beauty pier surrounding by nature! You can go for a walk or running day. It is so nice and relaxing to visit this place, you will have an amazing view of the Nichupte Lagoon. We highly recommend you for a quite and relaxing time in Cancun Downtown.
Mercado 28 and Plaza Bonita
Mercado 28 is a famous market in Cancun Downtown, and it's very well known for its handcrafts, if you need some souvenirs from Cancun this is the place! And also it has some restaurants that offer delicious and traditional food. And Plaza Bonita is a small shopping mall where you can buy clothes and many more things. It has colorful architecture and a quiet atmosphere.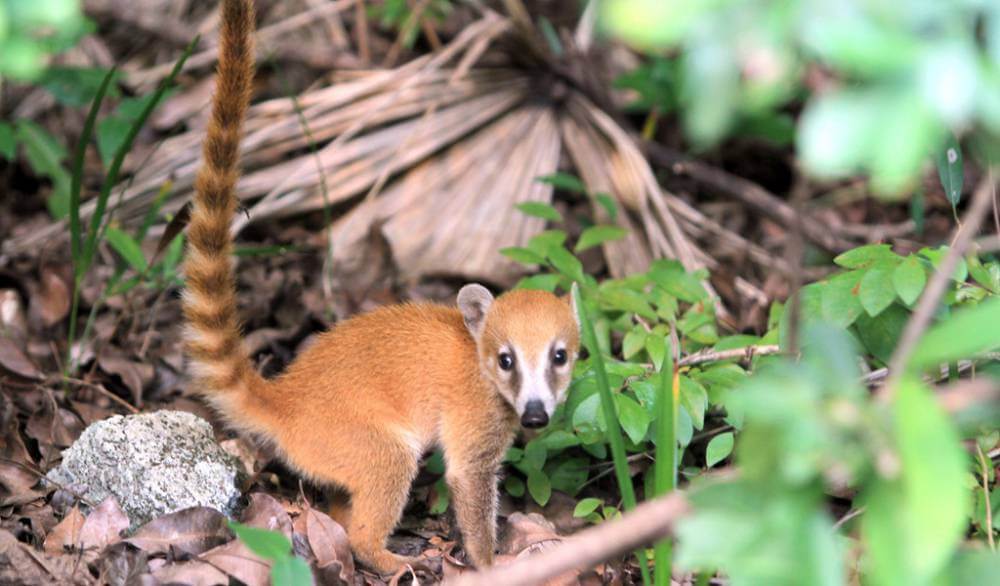 Kabah Park
This park is full of tropical gardens, perfect for a morning run. It also offers a bit of Mayan Culture, it has a museum inside and replicas of Mayan houses. You will definitely love to walk around this wonderful park!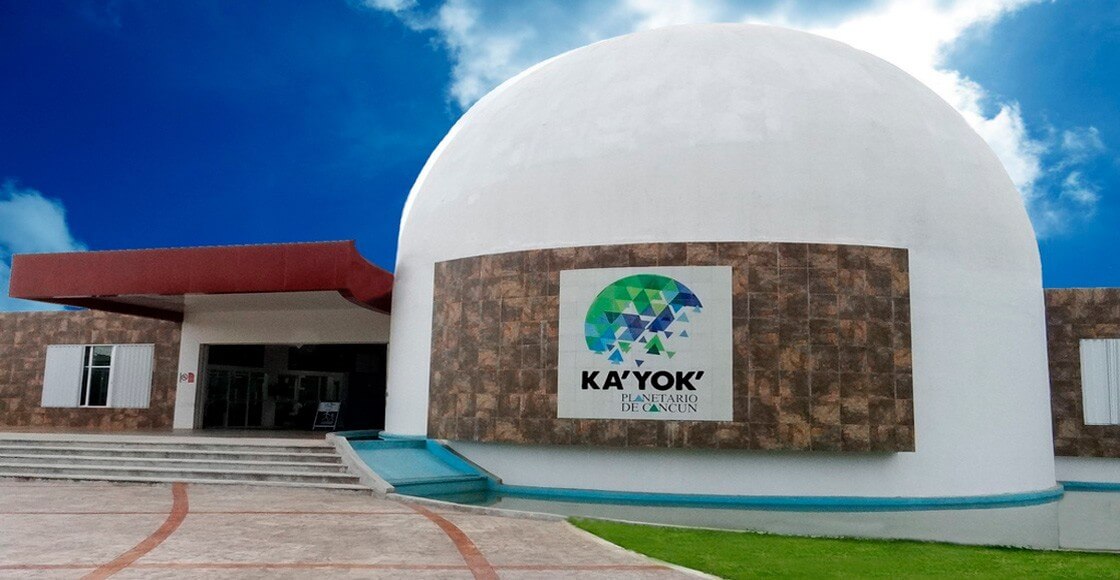 Ka'Yok Planetarium
If you are an astronomy lover, this is your place. Visit Cancun´s planetarium and spend a great time here. In the planetarium, you can find a lot of valuable information, and they usually make screeing in a special room where you will really feel in space. There is also a  very interesting water museum.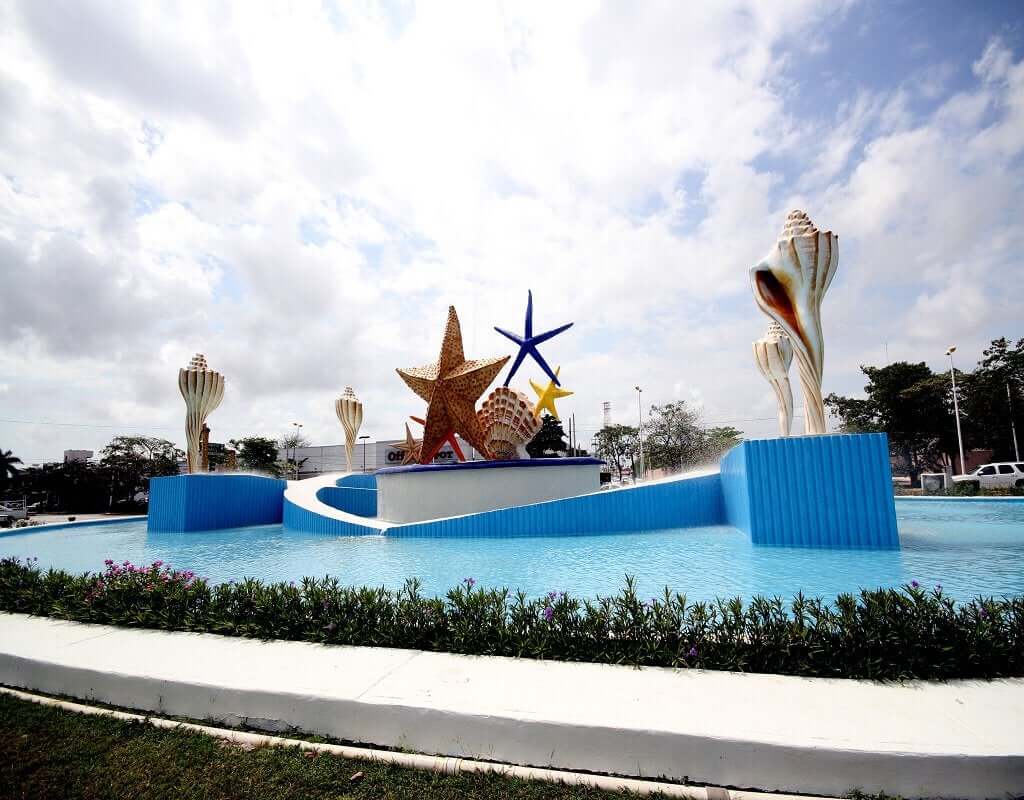 Ceviche Roundabout
An iconic monument in Cancun, you can go for a walk around the main square until you get to the ceviche roundabout. Do not forget to take a picture!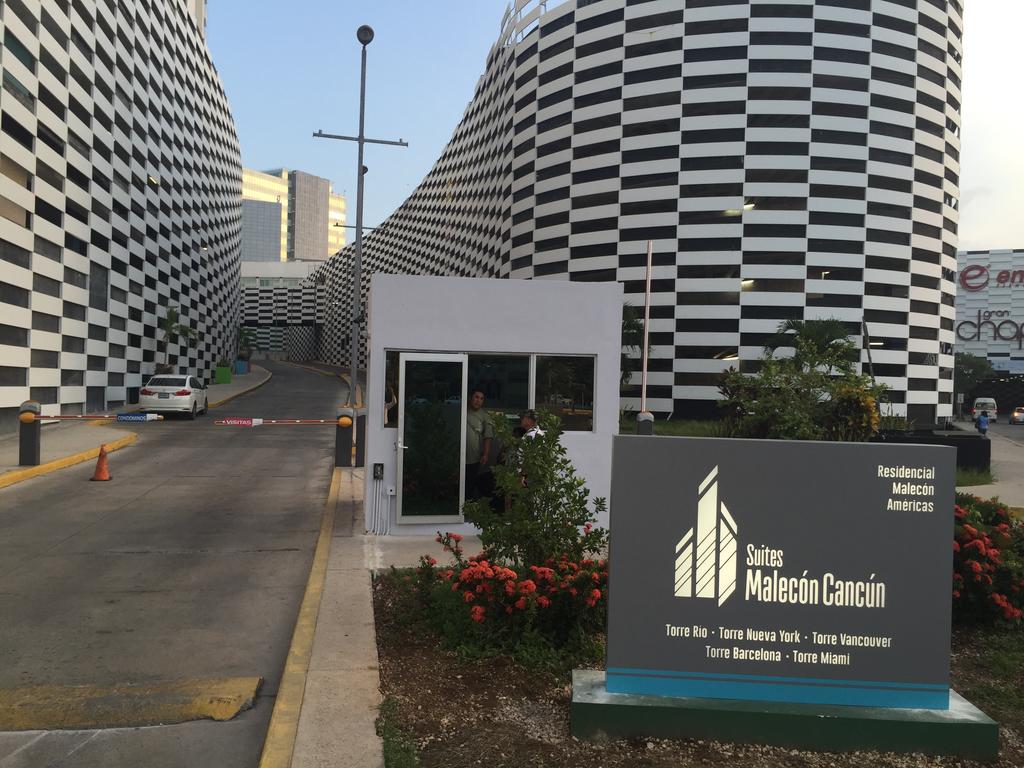 Malecon Americas is one of the most famous Shopping Mall in Cancun is full of amazing stores, you can find everything there! Also, it has a variety of restaurants.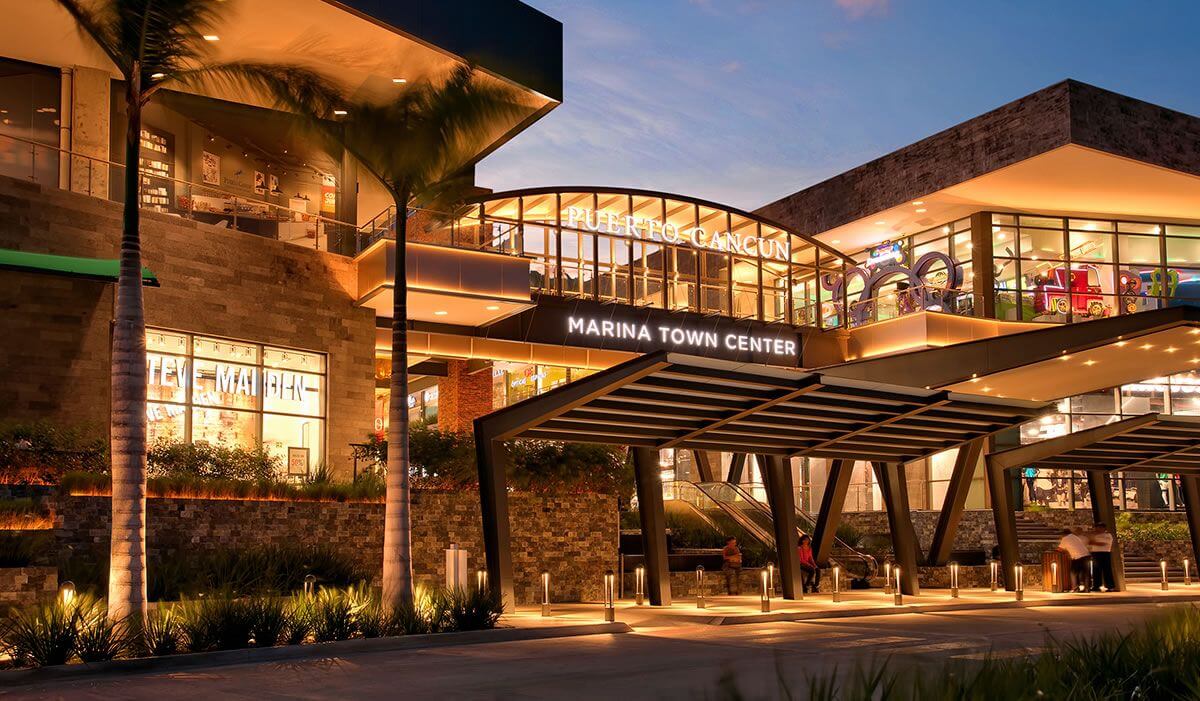 Puerto Cancun
A shopping mall you should go to, it has a beautiful lagoon and great views. It has some exclusive stores and restaurants. Everything is outdoor, so you can enjoy a sunny day.
More Places to sightseeing
The first thing you have to do when you get to the center of Cancun is to eat at one of the restaurants located on Av. Nader, this is a famous area in the city, quite colorful and with great restaurants. we recommend you visit the following
El Tigre y el Toro
This is a fascinating Italian food restaurant. Perfect for couples, it has a very pleasant atmosphere, at night it is illuminated and full of romance. They offer pizza, pasta, and delicious wine. It is also very easy to get to this place.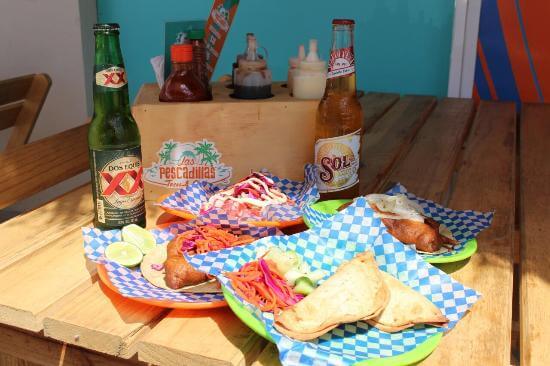 Las Pescadillas
If you are looking for where to eat seafood in the city this is the option! This is a small place that offers an incredible atmosphere and music, they offer fish tacos, shrimp, and pescadillas. They also offer delicious ceviche. You cannot leave without having an ice-cold beer and enjoying its delicious dishes.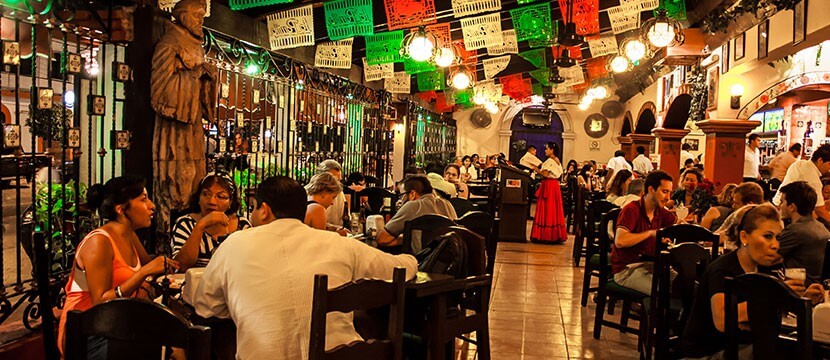 La Parrilla
Looking for Mexican food? we really recommend this place, it is very colorful inside and it offers a quite variety of traditional dishes. Tacos are the best, you can also get some Yucatecan food. Mexican live music will make you feel like a real local, the restaurant is centrally located, and easy to get there.
Here you can find a full list of Cancun's Restaurants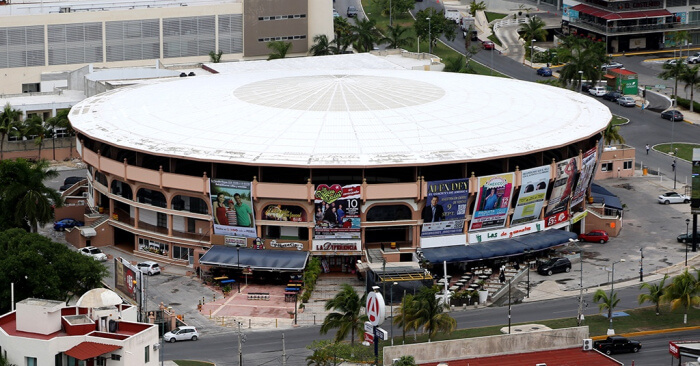 Plaza de Toros
Plaza de Toros offers the coolest restaurants and pubs in the city! If you want to spend a great night this is the perfect place. You can find nightclubs to dance to all night, the best thing is that all of these places are in the same spot, so you can go to pub by pub. Plaza de Toros also offers concerts and events.
Where to stay
Cancun Downtown offers a lot of hotels, and hostels for every pocket, we will recommend the best in the city.
Hotel Gamma
This is such a great option if you want to stay at the center, everything is very close to it, supermarket, Palapas Park, Bus station and more.
Gamma Cancun Centro has accommodations with a restaurant, free private parking, a fitness center, and a bar. The property is around 2.6 km from Beto Avila Stadium, 11.3 km from Coco Bongo, and 12.9 km from La Isla Shopping Mall. The hotel provides an outdoor swimming pool and free WiFi.
The rooms in the hotel are equipped with a flat-screen TV. At Gamma Cancun Centro, rooms come with air conditioning and a private bathroom.
Oh! The Urban Oasis
OH! The Urban Oasis boasts stylish and contemporary accommodations in the heart of downtown Cancun.
Offering an outdoor pool and sun terrace, Oh! - The Urban Oasis is located in Cancún. Guests can enjoy the on-site restaurant. Free WiFi is offered and free private parking is available on site.
Every room at this hotel is air-conditioned and is fitted with a flat-screen TV, private bathroom, and free toiletries. Certain rooms feature a seating area for your convenience. Some units include views of the pool or city. This hotel is only for adults.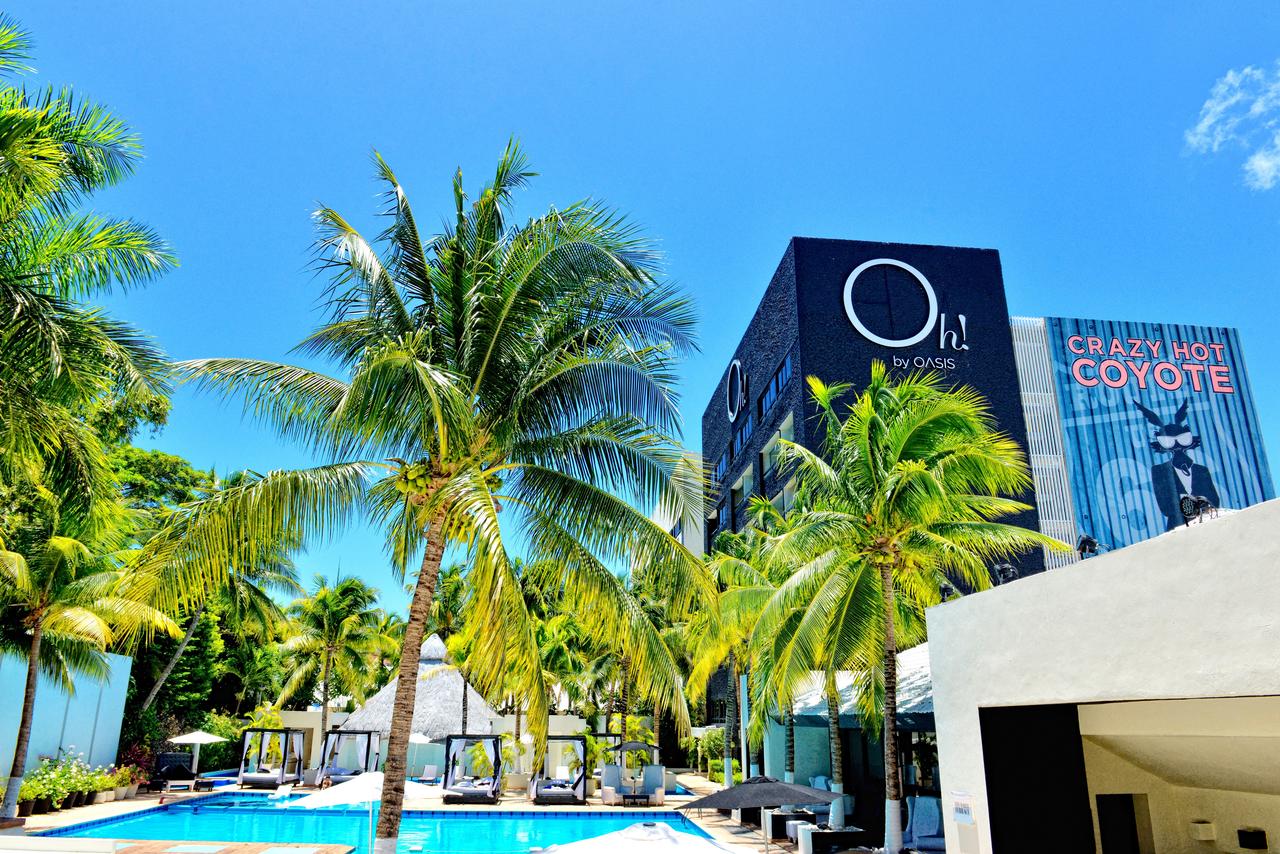 Krystal Cancun
Located in the Malecon area in beautiful and exciting downtown Cancun, surrounded by restaurants and businesses, Krystal Urban Cancun Centro offers convenient amenities and services for a variety of travelers.
Guests at this hotel can go for a swim in the refreshing outdoor pool. The modern and stylish guestrooms at the Krystal Urban Cancun Centro feature various amenities such as free wireless internet and a spacious work desk.
From this hotel, guests can enjoy spectacular views of the city and the surrounding gardens. Spa and gym services will be available soon.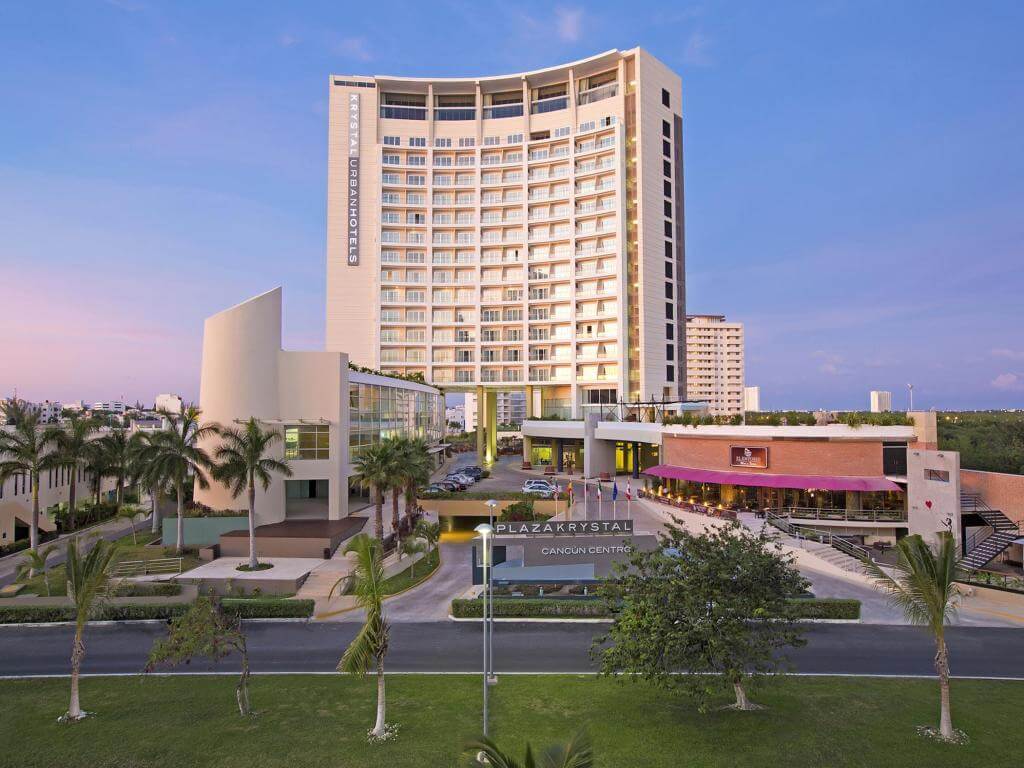 Mayan Monkey
This hostel has a restaurant. There is a poolside bar within the premises of the establishment, where guests can relax with a drink. We serve a free breakfast every morning. This establishment has a computer room and free Wi-Fi Internet access.
This Cancun hostel also offers an outdoor pool, a rooftop terrace, and tour / ticket assistance. As a paid service, a round-trip airport shuttle service is available (available 24 hours). Free self parking is available on site.
How to get around
Taxi
If you want to go around the hotel zone or move downtown you can take a taxi but know that if you take a taxi in the Hotel Zone, they tend to be expensive. Taxis are an easy and practical way to get around quickly and by yourself. What it's worth, we recommend using a taxi if you are going downtown or somewhere out of the hotel zone.
Public transportation
Public transportation is the most accessible method of transportation in the Hotel Zone. You can probably find a bus stop outside of your hotel, or very close. The bus routes can take you along the hotel zone and they operate from 6:00 am to 10:30 pm. R1 is the one you'll probably want to look for to take you anywhere inside the hotel zone.
Private transportation
Private transportation services are suitable for travelers who want to spend time getting to know the hotel zone or Riviera Maya without having to wait for transportation or having to pay every time. Private transportation has the advantage of taking you exactly where you want to be without you having to worry about driving.
Car Rental
Another option to move around the city is car rental, this is a more independent way of transportation. For people that feel comfortable driving in a new city, and if you have plans of exploring, this is a great option.