This winter, Cancun Hotels' occupancy is close to selling out, as the city is preparing for a 95% occupancy after almost 3 years of the pandemic, with occupancy rates expected to reach up to 95%. Cancun was close to selling out in the summer, but in comparison, this winter is ready to have a New Year's blast!
Everyone is looking for the sun and clear turquoise water this winter. This is the kind of vacation we are all seeking. With the pandemic being officially over, tourists, in general, are looking for a "getaway revenge". This means people not only want to get away but they are willing more than ever because we deserve it. After 2 years of forced confinement, people are ready to celebrate and enjoy life! And despite the few months we've already had back to normal, this will be the first holiday in which we can all feel free after COVID-19.
A forever loved destination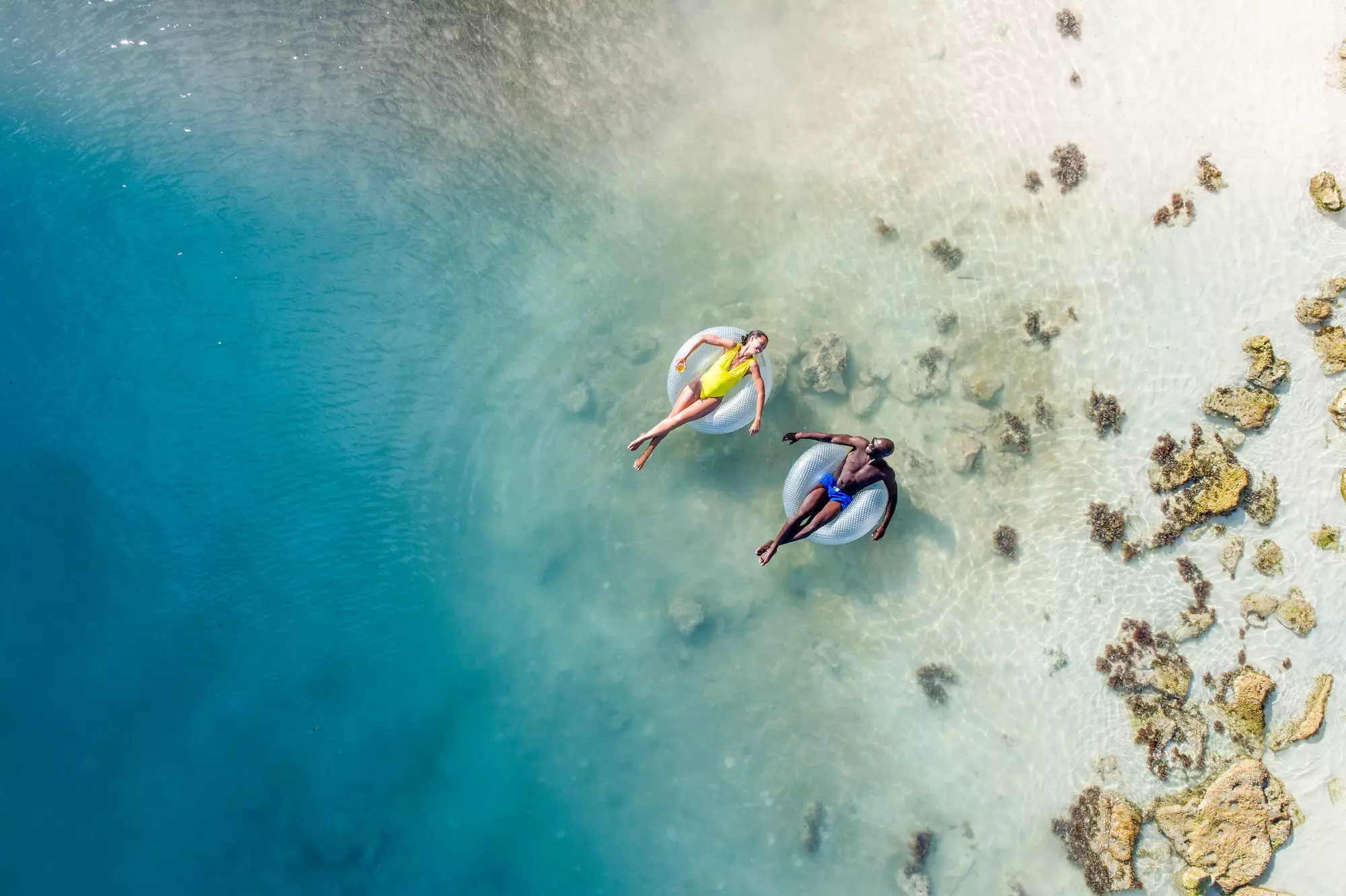 The Mexican Caribbean is by far the ultimate destination for Americans, especially during winter time, and there's a reason for that. Winter season is popular for being the time of year with less sargassum on the shores of Cancun's beaches. Considering also that temperatures go as far as 86°F, making it a warm vacation for many.
As we have shared before in our blog, normalcy has been restored and Cancun has surpassed the number of visitors. The destination received about 10 million visitors in a single season, which is above the previous record high of 2019 and undoubtedly above the lows of 2020 and 2021. 
Thanks to the Riviera Maya's everlasting popularity and the rise of less-known destinations, the Caribbean was able to stay afloat and even be able to fly. 
Take this news as a reminder to book your winter vacation in Cancun now! Enjoy the great weather, attractions, and fun things you can do in the Riviera Maya. Remember, this is an all-family destination and it can also be a romantic getaway. It can even be the perfect plan to step into the New Year with your friends partying like a rockstar! 
Fly to Cancun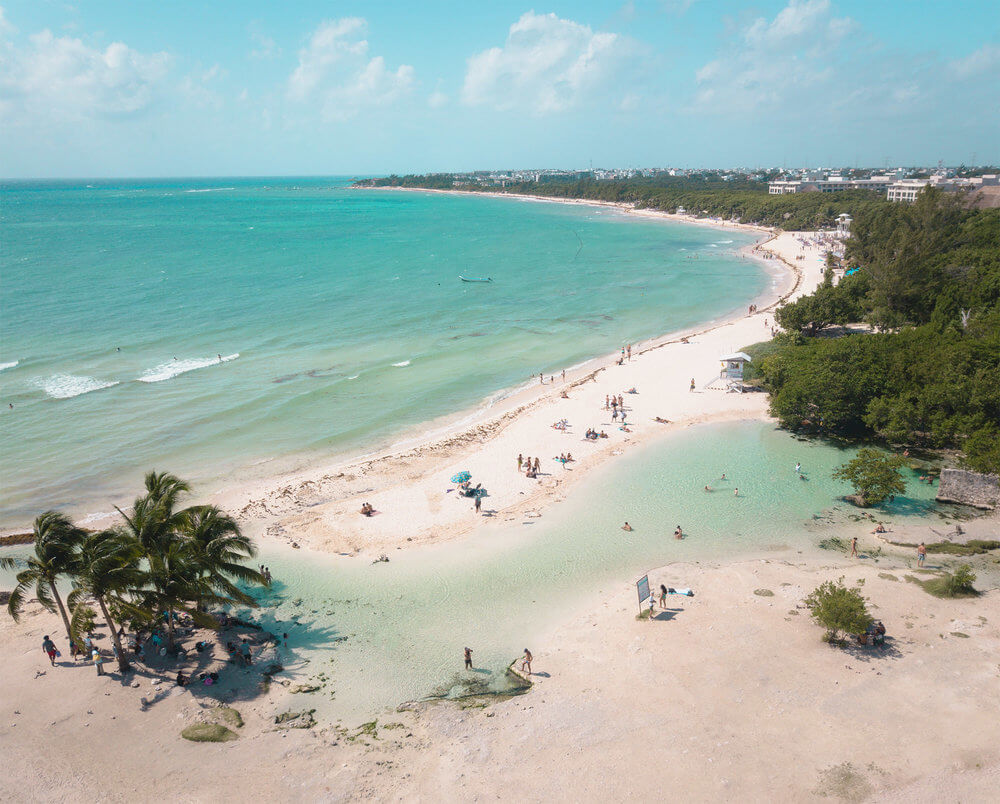 Due to the fact that Cancun is one of the most sought-after destinations in Mexico, it is not surprising that several airlines offer a range of flight options to get there, including direct flights from select cities in the U.S. With more airlines flying to the tourist mecca than ever, it is even easier these days to find affordable plane tickets that deliver you straight to paradise.
There are many ways to plan your trip, as time is approaching it gets more expensive, but you can take advantage of the upcoming Black Friday deals and hot sales. Also, check out the list of tips we made to help you find Cheap Flights to Cancun.
Things to do in Cancun during the winter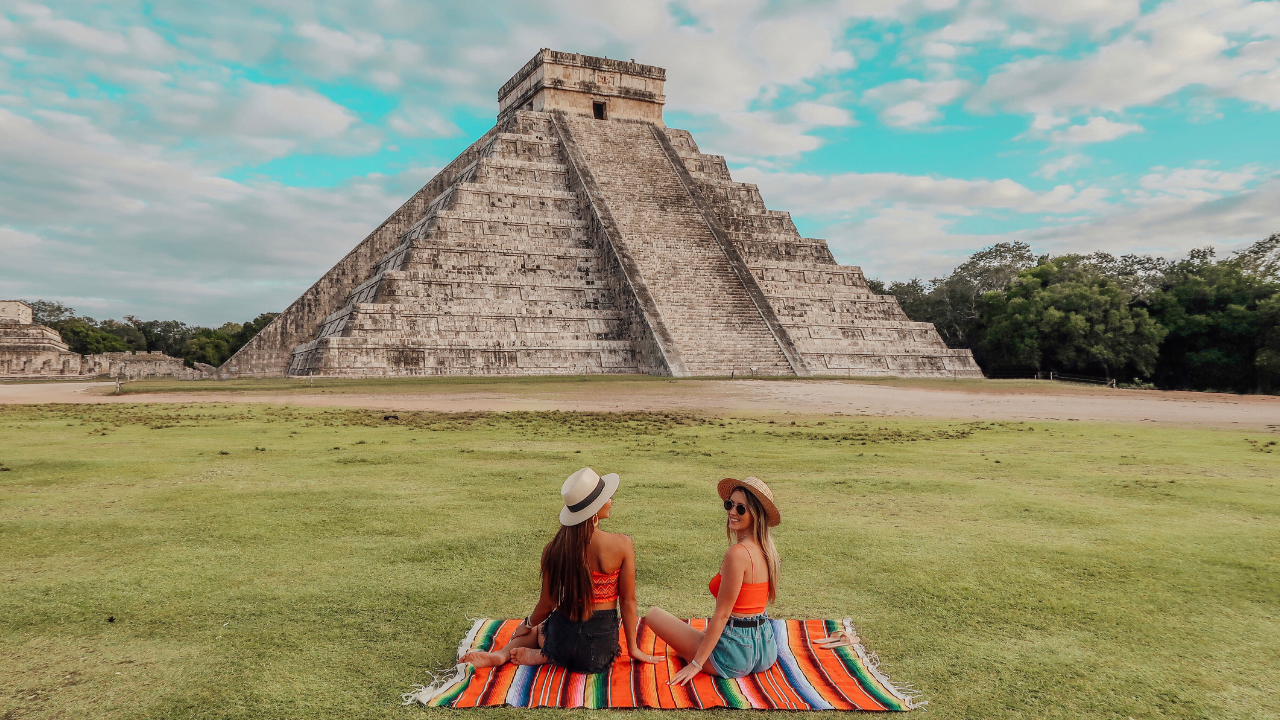 Visit Xcaret Park, during this season they have special celebrations such as "posadas" and other New Year's events.
Royal Garrafon Natural Reef Park, is an island located 30 minutes off the coast of Cancun. Fill up on the continental breakfast provided on the ferry, because you're in for a long day of fun and exploration. Kayak, snorkel, and splash around in the crystal clear waters off the coast.
The bioluminescence tour is able to be done in Isla Mujeres and Holbox. The plankton causes this shiny phenomenon in the ocean. As it gets closer to the coast during a certain period, it gets more noticeable. Mostly from July to January.
Shopping Tours in Cancun or a trip to Playa del Carmen will definitely put you in the right mood for the holidays. Here you can find all your gifts shopping at the craft shops. In Cancun, you'll visit Mercado 28 and Plaza Las Americas. Mercado 28 is a flea-market-style shopping area with booths and restaurants owned and operated by locals. It's the perfect place to find unique souvenirs.
Chichén Itzá Tours, bringing you closer to a pre-Colombian city built by the Mayan people was the largest city of its time and is believed to be one of the mythical Great Cities referred to in Mesoamerican folklore.
Interactive Aquarium Cancun is the perfect place to go with the whole family, especially if you're tired of the beach or pool. Located in La Isla Shopping Mall, this aquarium is home to over 140 different species of fish, sharks, jellies, and more.
Visit Tulum, being so close to Cancun and other hot destinations, a day trip to Tulum is actually possible! You can visit the Mayan Ruins and spend the day at the beach with the unique landscape.
Source: Traveling Lifestyle