If you're planning to spend the holidays on the cozy beaches of Cancun, you'll like to know that North Carolina's Airport, the Raleigh-Durham International Airport, has announced its direct flights to Cancun for this season. Perfect timing if you're ready to book your dream vacation in Cancun!
Raleigh–Durham International Airport, locally known by its IATA code RDU, is an international airport that serves Raleigh, Durham, and the surrounding Research Triangle region of North Carolina as its main airport.
The first date available for nonstop flights to Cancun is December 24th, yes on the Christmas holiday, so consider that ticket prices are higher than normal. There are already new direct American flights from RDU to CUN available for purchase for dates in November.  Due to the fact that it is a popular time to travel to Cancun, though, ticket prices are a bit on the pricey side, coming in at $838 for a roundtrip ticket.   
You'll be able to fly nonstop to Cancun, Mexico, again this winter, but only on Saturdays or over the holidays.
American Airlines and JetBlue are the main airlines flying between RDU and Cancun. Jetblue has done this route until late last spring when it suspended the flight as part of a broader overhaul to its schedule. But JetBlue will fly daily from the Triangle to Cancun from Dec. 24 through Jan. 4.
It was a JetBlue flight to Cancun in November 2020 that brought international travel back to RDU for the first time during the COVID-19 pandemic.
Why travel to Cancun in the holidays?
Cancun has become more popular over the last two years than ever before, who would have thought that the pandemic would result in a massive growth in Cancun's tourism? Of course, this would result also in more direct flights to Cancun. In a place like Cancun, where spring and summer are their high season and is full of tourists, winter isn't that different. The winter months bring a lot of visitors as well, not as much, but is quite the destination, especially for families that want to spend their holidays in an all-inclusive resort.  In the end many like escaping the cold northern winters and what better place to do it than the Caribbean paradise that is Cancun? 
Cancun in the winter is a perfect option for you and your party. As we said, in the holidays you want to spend quality time with your loved ones, that's why many seek to book an all-inclusive resort so they don't have the need to even step out of their hotel.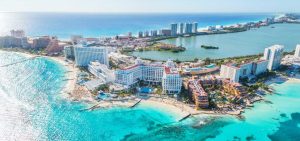 What to do in Cancun in winter?
Ultimate All-inclusive Resorts, just to name a few
Nickelodeon
Nickelodeon Hotels & Resorts Riviera Maya was designed so that everyone in the family can vacation like kids… Wake up to an infinity pool on the private balcony of your deluxe ocean view suite. Let the little ones in the family return home with endless Nickelodeon memories from their favorite characters. Have endless fun at their water park, Aqua Nick. 
Vidanta
Luxury vacation like you've never seen before. Vidanta is a collection of lavish resorts and various curated vacation experiences located throughout Mexico's most beautiful landscapes. Boasting high-end amenities, comfort-filled accommodations, and the best service in Mexico, there's nothing quite like a vacation with Vidanta. 
Hotel Xcaret
This resort was born as a tribute to the Mayan culture and to our country, its artisans, its gastronomy, its living wealth, and its cultural heritage. The hospitality that characterizes them and the excellence in their service has given them numerous recognitions, among them the 5 Diamond certification. Hotel Xcaret has honored the sustainable hotel concept by following strict standards to preserve the ecosystem.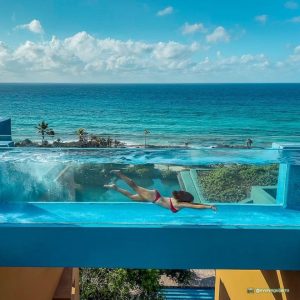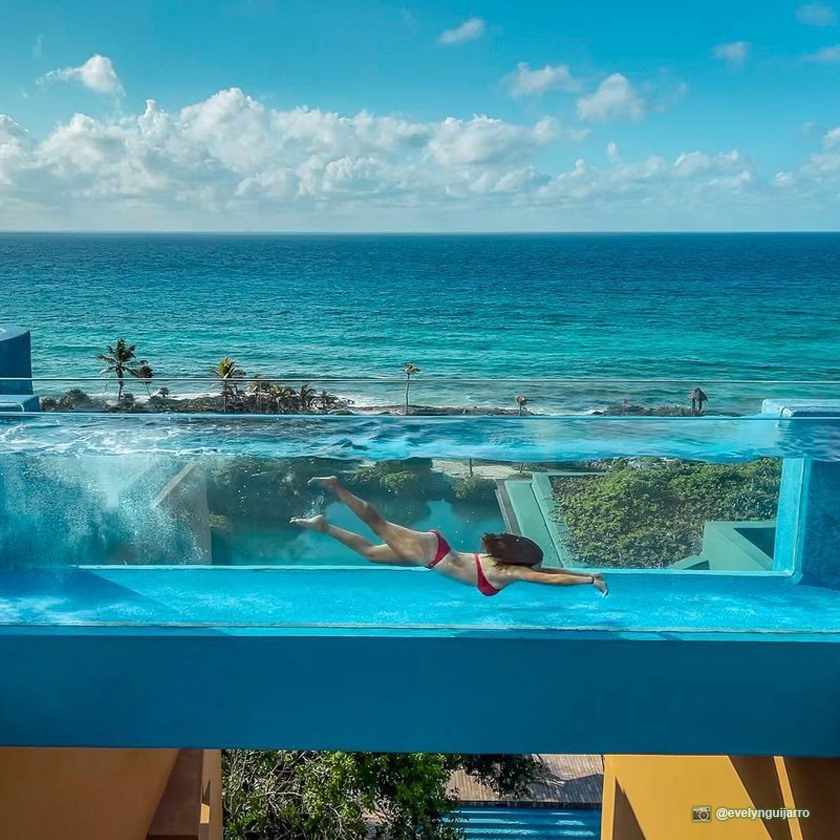 Adventure parks
Cancun is an open door of endless possibilities when it comes to adventure, fun, and new experiences. Just look at all the attractions in the city and in the Riviera Maya. It does not matter what time of the year it is, Cancun and the Riviera Maya are always ready to give you the ultimate adventure experience with their extreme zip lines, natural reefs, shows, and ATV tours!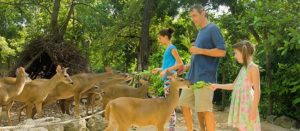 Visit landmarks near Cancun
The advantage of visiting Cancun during the holidays is that even though it's a popular destination throughout the year, you can still expect fewer people at these iconic sites. Weather does not affect your visit and even so, some find it better to visit the Yucatan Peninsula in the winter as you are not sweating and dealing with the heat and humidity.