When we get to a new destination we usually don't know how to move around the airport. Cancun is the gateway to the main destinations in Riviera Maya and the Yucatan Peninsula. You are might be looking for Cancun Airport Transportation to your Hotel and, we have all the ways you can do it, stay with us!
The Best Cancun Airport Transportation
1. ADO Bus
The first one and the cheapest is going by bus. This is a transportation company, very famous in the south of Mexico. As soon as you go to the exit you will find many transfers available for transportation including ADO. You can get your tickets there. ADO offers differents destinations around Quinata Roo and Yucatan peninsula like, Cancun, Playa del Carmen, Tulum, Felipe Carillo Puerto and Bacalar in Quintana Roo. Valladolid and Merida in Yucatan are available too.
The one-way round to Cancun Downtown from the Airport is about $5 Dollars. The units are very clean, safe, and comfy. A disadvantage of this transportation is that usually the tickets get sold out very fast because many tourists take it, and the wait is usually long, and don't forget you have to wait for all the passengers while they put their luggage in the trunk and it only takes you to the downtown, if your accommodation is in the Hotel Zone you'll have to take a taxi.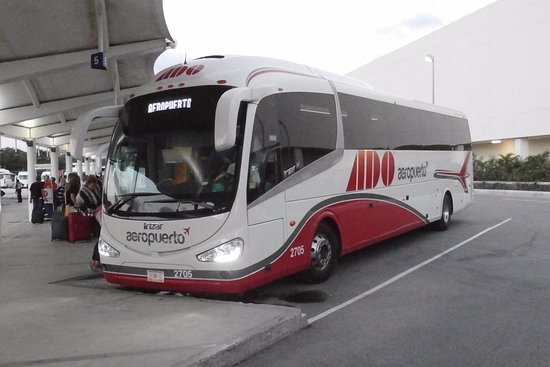 2. Private Transportation
Another option is to pre-book your transportation service. This is the easy way to get your transportation because you can avoid long waits and lines to get a vehicle. Plus, this service is comfortable, safe, clean, and the drivers are very kind. We highly recommend you to book in advance your Cancun Airport transportation and they will set up everything for you to get to your destination.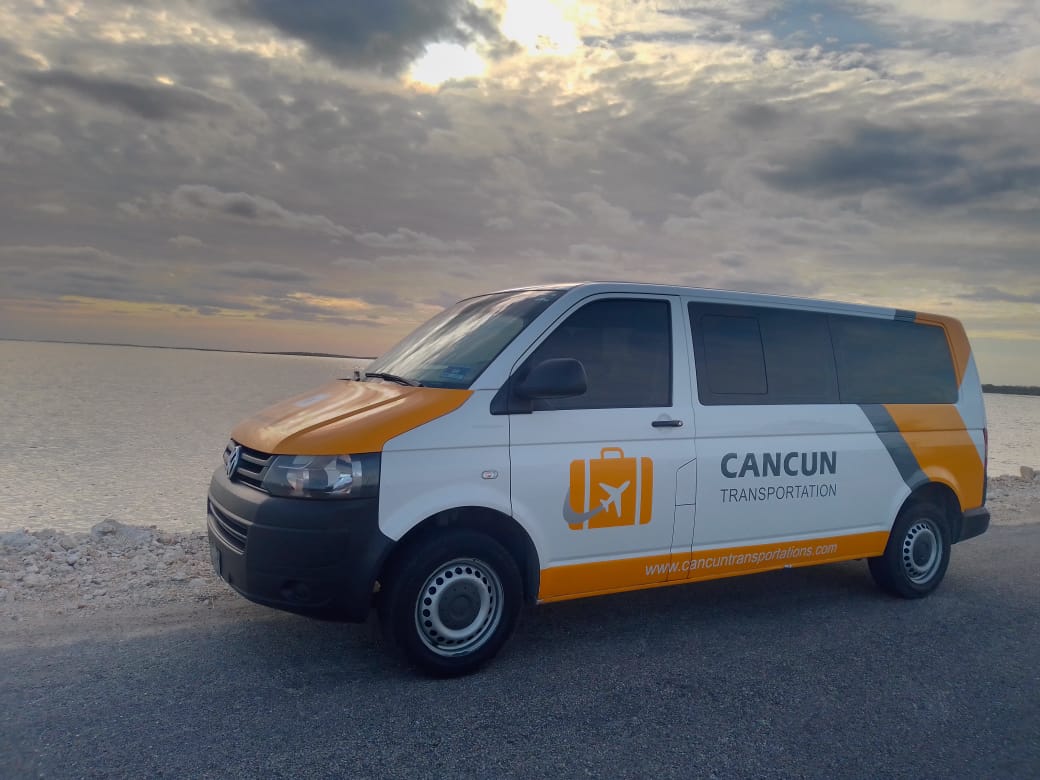 If you are traveling with a big party, this is the best option for you because you can get a lower price moving more people, and you'll pay a lot less than taking the bus or a taxi. The transportation is carried on Vans with a capacity of  8-9 people, but there are also bigger vehicles for almost 17 people. All of them very well equipped with AC, clean and comfortable seats. But if you are also traveling with two or three friends is a good option, and in case you are traveling as a couple, you can get luxury transportation for special days or honeymoon. We highly recommended it.
The main destinations around Cancun Airport are Puerto Morelos which is the closest destination besides Cancun, it takes only 20 minutes to get to Puerto Morelos from Cancun Airport. Playa del Carmen, the top destination in the heart of the Riviera Maya if you travel from Cancun Airport to Playa del Carmen it will be 50 minutes to get to this fantastic city. And Tulum, the hype town in Riviera Maya it takes 2 hours to get to it.
Getting your Cancun Airport Transportation you will be able to get to one of these destinations that you shouldn't miss.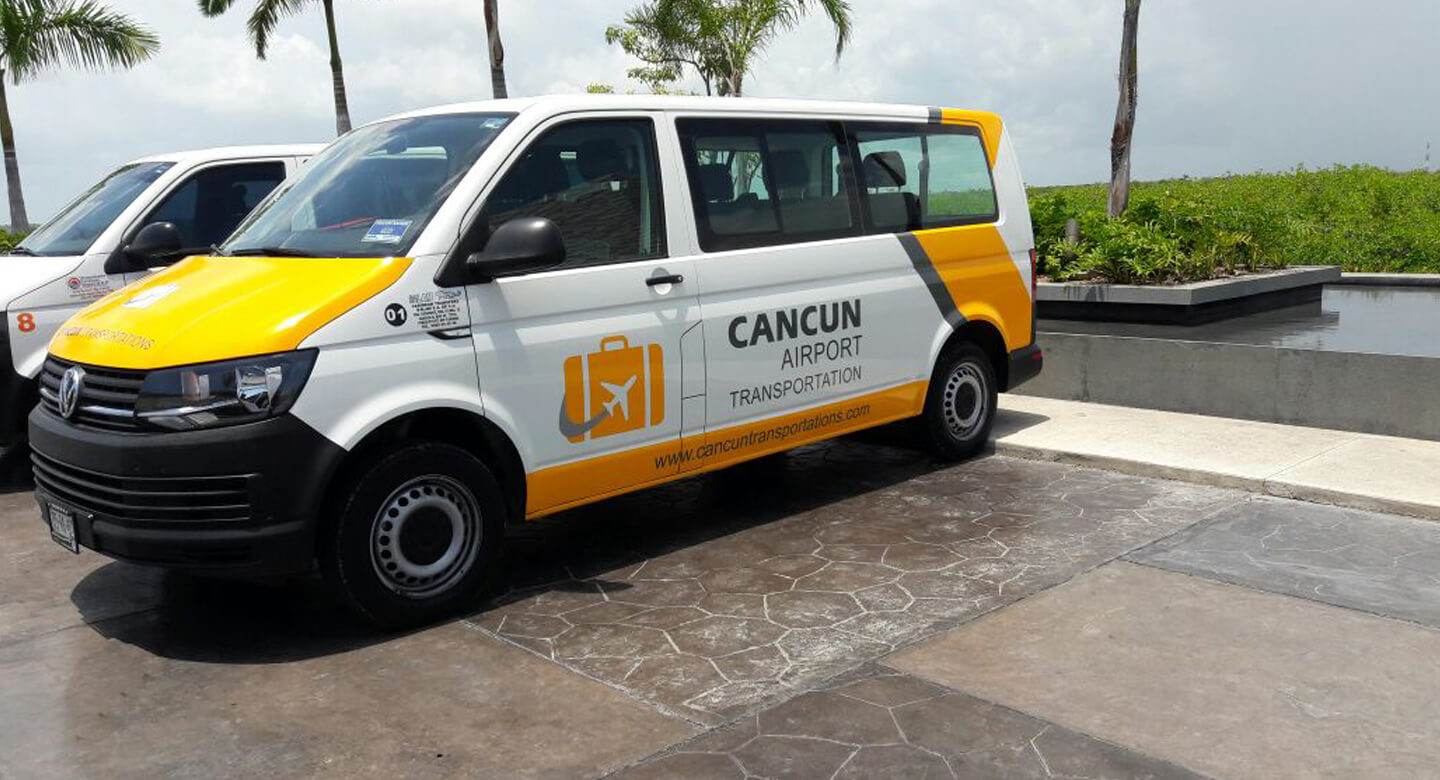 3. Taxi
Upon your exit from the airport, you can find different taxis that can provide you with the transport service. Usually, taxis in Cancun are really expensive but it may be an option for you. Most have air conditioning and comfortable seats. Remember that if you have a lot of luggage it is better to look for another option since the space for luggage in taxis is somewhat reduced. Cancun Airport Taxis can take you to the downtown or Hotel Zone, but not all of them are available to take to further destinations such as Tulum or Playa del Carmen.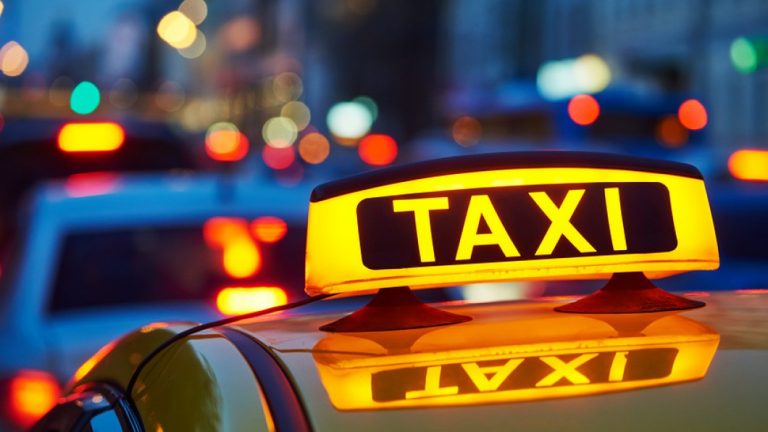 4. Car Rental
This option can be a good idea depending on what you are planning for your vacations. If you will staying in an All-Inclusive resort or have planned to stay at your hotel and chill, you could use the first Private Transportation option.
If you are traveling with your family and your plan is to visit different areas of Cancun and the Riviera Maya, explore the Mayan Ruins and go to Tulum or Bacalar which are far from Cancun, this is really advisable.
You can check out our Cancun Car Rental page to check what cars are available and make your reservation.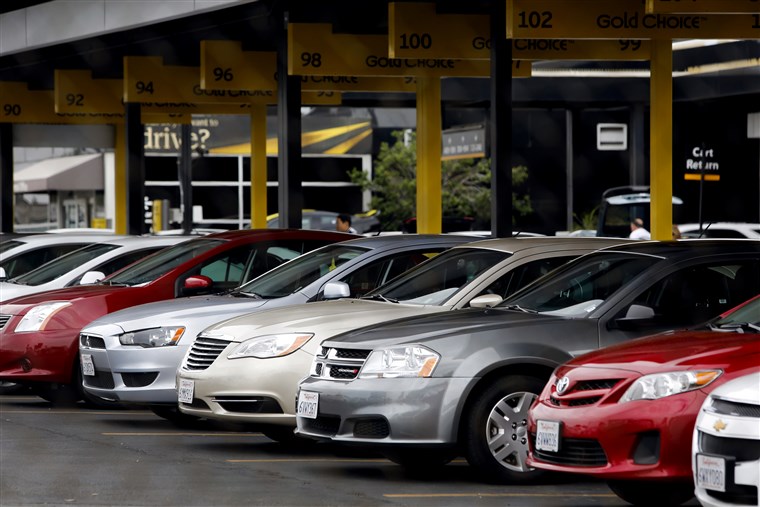 We remember you that Uber is not available in Quintana Roo. These are the only ways to get your Cancun Airport Transportation to your Hotel.
We hope you have a wonderful stay in Cancun!!!