Cancun International Airport will receive new visitors from different countries. Last week was announced 5 new aerial routes will be available among Cancun and Portugal, Colombia, United States.  Besides, two flight connections to Quintana Roo will be reopened;  Cancun – Spain, Cozumel – United States which had to be suspended due to the pandemic.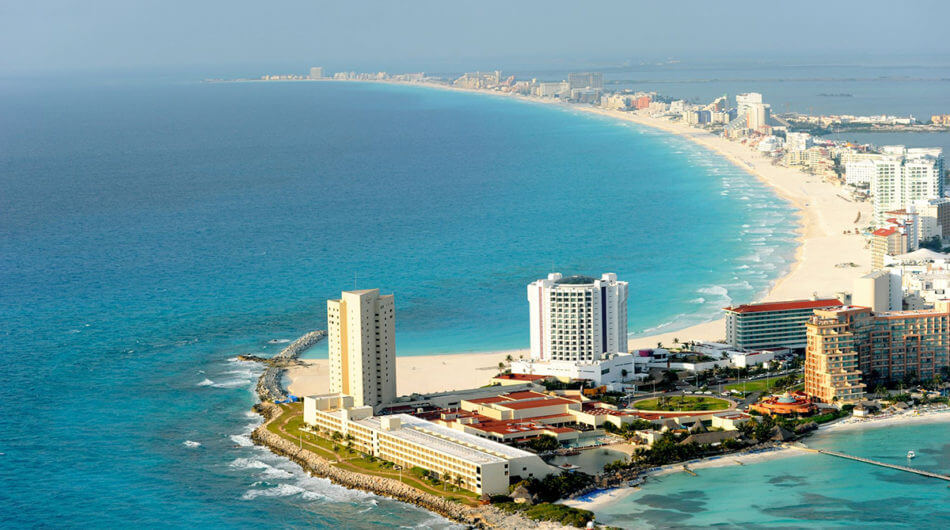 The new flights to Cancun started last weekend with the arrival of the first Miami – Cancun flight operated by Frontier Airlines on Sunday 7th. The airline will operate the route 4 times per week moving more than 600 passengers.
Evelop, Spain airline reactive the flight Madrid – Cancun with 300 passengers on board, starting on March 08. These are not the only airlines reactivating new flights to Cancun March 2021, Southwest will back to flight to Cozumel from Houston through a daily flight at the Airport, starting on March 11. On the same day, the company will operate the route Phoenix – Cancun which also be a daily flight.
For March 13 Frontier the low-cost airlines will louche a new route Cincinnati – Cancun with only flights on Saturdays, while Wingo the Colombian airline will louche the flight, Medellin – Cancun at the end of the month, arriving two times per week at the Cancun International Airport.
According to tourist authorities, as soon as the vaccination process goes forward around the globe, inhabitants of different countries will be back at airports to take a berth of the pandemic through trips, that's why is very important to have options for visitors to take different routes.
Thanks for reading: New flights to Cancun March 2021
Cancun Airport