Due to the global situation, Spring breakers, or most of them won't travel this year. Cancun is one of the top destinations for spring vacations, thousands of students used to visit the Riviera Maya to spend fantastic days. During the years the number of spring breakers has decreased, and this year more than others, the influx of tourists will be even less. But, in this post, we'll tell you the best resorts for spring break in Cancun 2021.
Grand Oasis Cancun
The most exciting hotel for young people and the perfect for a spring break, Grand oasis Cancun is famous due to its incredible DJ parties and great atmosphere. You'll have the best time in this all-inclusive resort located in the heart of Cancun's Hotel Zone. The rooms at Grand Oasis are stunning spaces with excellent decoration and equipment offering intimate, relaxation, and style.
Krystal Cancun
This resort is just awesome it offers the perfect location right in the party center of Cancun's hotel zone, near to the best nightclubs in the zone. Krystal Cancun is exactly on the most beautiful and famous beach of Cancun, Blue Parrot Beach is very well known as Forum beach for locals. Amazing views of the Caribbean sea are what you'll get staying in Krystal Cancun, exquisite gastronomy, perfect rooms for couples, family, and friends, and more.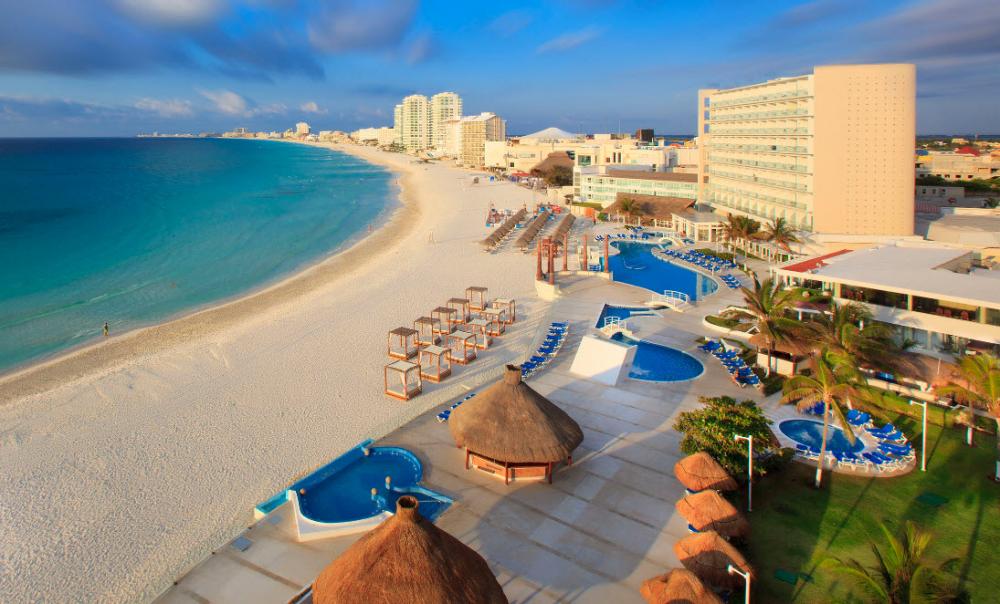 Hard Rock Hotel Cancún
Rocking in Cancun with the best atmosphere in the city, Hard Rock Cancun offers endless fun and joy to all its guests. This hotel is located in the Cancun Hotel Zone, this resort  turns the typical All-Inclusive hotel into a rock star paradise to spend the best holidays. The hotel houses great parties with DJs, Rockstars of course and different events with special cocktails, amazing pools,  and fun activities to do.
Temptation Cancun
This is an adults-only and all-inclusive resort that offers spicy and adventurous daytime activities, trendy shows & performances. Tempation prepares a daily night theme with spectacular shows by the entertainment staff. Besides its glorious location, with a beachfront view, Temptation provides a romantic gateway in its facilities, many couples choose this resort to spend their vacations.for that reason.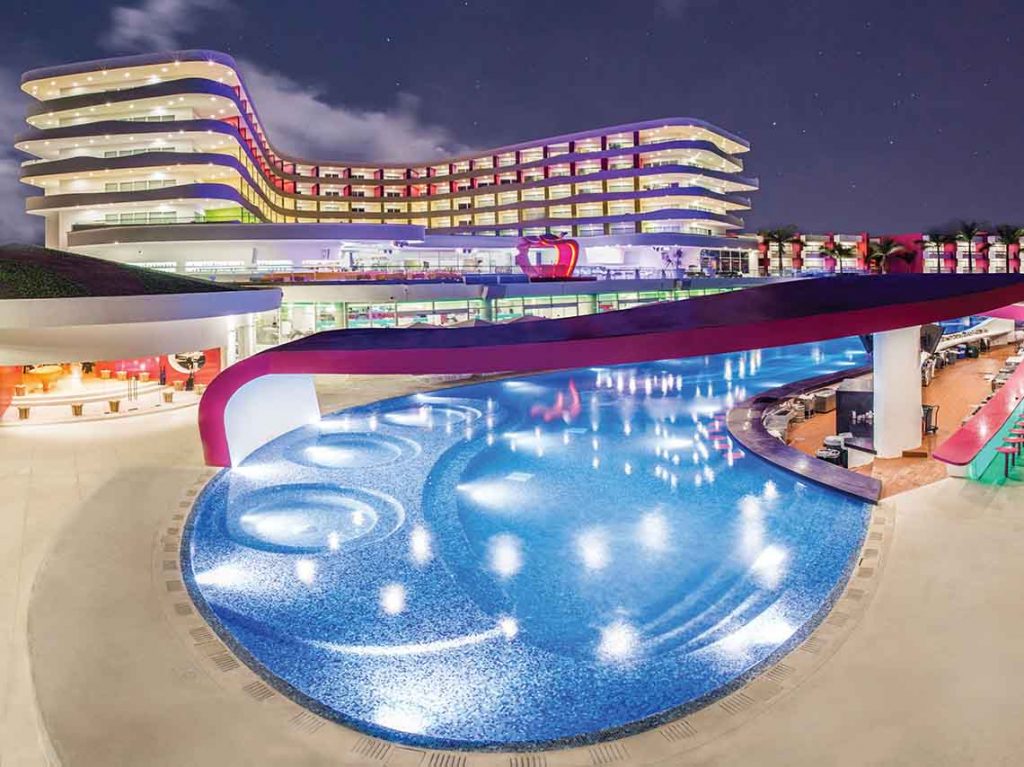 To get to one of these destinations from Cancun Airport you can book your private transportation which is the best option for you. It will only takes 25-30 minutes to get to your destination. Enjoy your Spring Break Cancun 2021.