Cancun Airport News: What to expect if you're traveling this summer
The passport is ready, bags are packed and the swimsuit is on! We know you're ready, but are you up to date with Cancun Airport News? Don't miss out on anything before you get to the Cancun Airport on your next Summer Vacation. Here is a list of a few things you want to consider before traveling to Cancun these upcoming months. From Covid and weather information, we want you to enjoy your Summer Vacation at its finest! So here it is, Cancun Airport News: What to expect if you're traveling this summer.
Covid-19 updates
This past month the government of Quintana Roo has declared that masks are no longer mandatory in outdoor and indoor spaces. Nevertheless, they are asked to be worn inside the Cancun Airport and on every flight. The regulations for Covid-19 have changed since the beginning of the year, but it seems that they will stay this way for the rest of the year. No vaccine cards, negative covid test results nor recovery letters are required for you to enter the country.  Only big changes in the number of contagious people in the state may change this. We recommend you call your airline for more information about this. Remember, airlines have their own regulations and are up to date with what the airports require. 
Keep in mind that you may need your vaccine card or a covid test with a negative result for your trip back home. The US and other countries still require this for your reentry. Most ask for a negative test result taken within 24 hrs of departure from Mexico or valid proof of recovery from the virus. For your convenience, many hotels and resorts do offer testing on-site. Cancun Airport does have mobile units for you to take the test if needed at every Terminal. We recommend you check the requirements for the country you are returning to before getting to the Cancun Airport. These mobile units can get very busy and can delay your flight.
Hurricane season
Worried about the hurricane season? Starting from June to November, Cancun is prone to welcome very rainy days. Especially from August to October, storms are more likely to occur. This doesn't mean you should cancel your vacation in any way! But beware, these 3 months, August, September, and October, are likely to have some rainy days but the weather, in general, is ideal for outdoor and indoor activities. So don't unpack your swimsuit just yet, the beaches are still beautiful and enjoyable. Keep in mind that June, July, and August are the high seasons for tourism so Cancun gets a bit crowded. 
As we mentioned before, it is very unlikely for a hurricane to come. If the hurricane season worries you, you must know that October is the time of the year with higher chances of hurricanes in the area. So stay calm if you are planning to travel at any other time of the year. If you happen to be in Cancun during a storm or even a hurricane, authorities will guide you on how to act accordingly. Keep yourself updated on any changes in the weather if you're planning to travel during this time of the year. Now more about this topic here.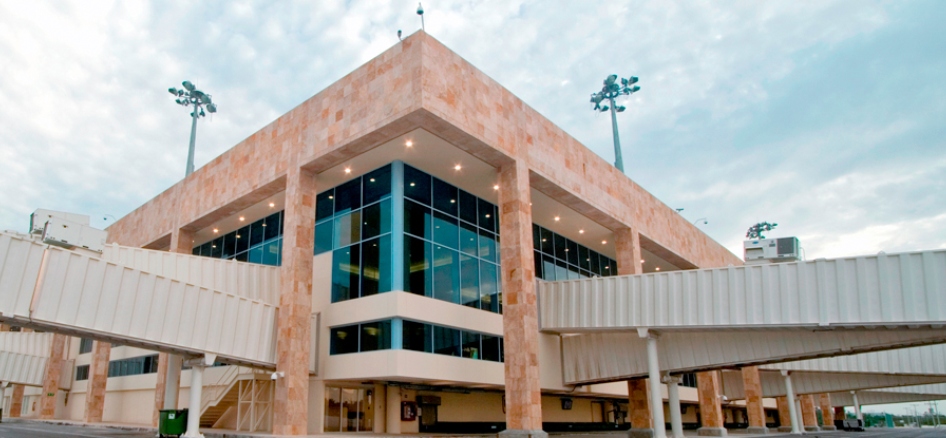 The most visited airport
Talking about what to expect if you're traveling this summer to the Cancun International Airport… If you didn't know, Mexico never closed its borders during the Covid-19 pandemic. Even though the volume of passengers lowered, the airport kept on going. Today, Cancun Airport has increased the traffic of travelers and has even exceeded the volume of passengers in comparison to 2019. Cancun Airport strictly follows Covid-19 safety regulations and is happy to welcome new visitors every day. 
Terminal 3 and Terminal 4 were affected by construction
Lately, there's been remodeling and fixing of Terminals 3 and 4. We recommend you call ahead of your trip to the airline or the Cancun Airport to double check your arrival and departure information. It may change due to remodeling, it is not often but the Airport may close a Terminal for a day or two, so we want you to be prepared. 
Improvement of waiting-lines
Mexico's Secretary of Tourism, Miguel Torruco Marqués promised a considerable reduction of waiting time in lines and has succeeded in doing so. By reinforcing the personnel, tourists no longer have to wait hours in line to get through the security checkpoint. This is good news for everyone, especially if you are visiting the Cancun Airport during this summer season.
Marqués indicated that during the past months, more than 3 million passengers stepped foot at the Cancun Airport, making it one of the busiest times of the "post-Covid" era. Meaning that by the beginning of 2022, arriving at Terminal 2, tourists were expected to wait around 60 minutes, as opposed to the 90 minutes they had to wait before. By March and April of this year, the waiting time kept reducing, allowing visitors to have a much more smooth experience. Now more about it here.