Cancun Airport has been working only at terminal 4 since the beginning of the pandemic. After more than three months, Cancun Airport is about to open one more terminal. Due to the increase in the number of daily operations, that this Sunday adds up to 172. The Cancun International Airport (AIC) announces the reopening of its Terminal 2.
The Cancun International airport has to open a second terminal to keep up with the growing amount of tourists. As a beach destination, Cancun becomes one of the popular destinations in the world for summer.
The managing company Grupo Aeroportuario del Sureste (ASUR) has announced that terminal 2 will open on July 14th. This with the aim to keep up with the growing tourist demand.
In a statement, ASUR said all airlines currently flying into Cancun Airport will continue to use Terminal 4. But two of Mexico's domestic airlines, Viva Aerobús and Volaris, will be moved from Terminal 4 to Terminal 2 to help alleviate the number of passengers using one terminal.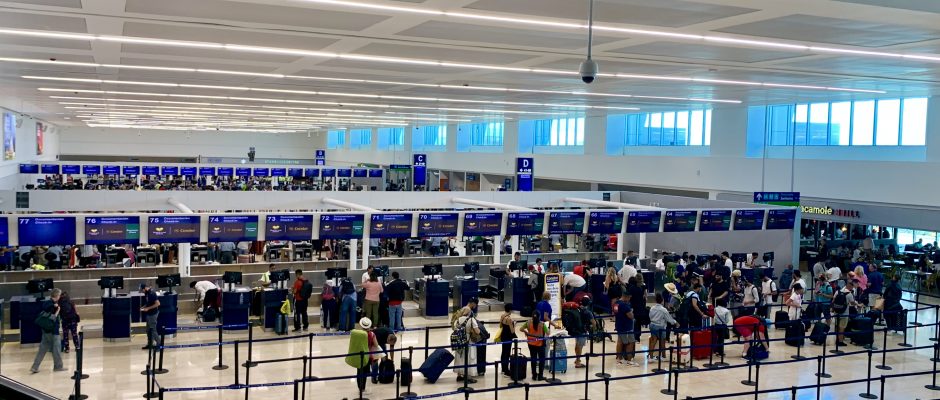 Cancun Airport works to take care of all passengers
Mexico does not have any travel restrictions when entering the country. Visitors do not need to self-quarantine or go through any testing upon arrival making Cancun one of the most popular post-pandemic destinations when it reopened.
After an in-depth analysis due to the slight increase in demand, for the greater comfort and safety of users and all those who work at the Cancun airport, the decision was made to reopen.
Companies such as Spirit Airlines have reported on their restart of operations to Cancun with 36 weekly flights throughout July. Delta Airlines announced the regularization of its flights to Cancun with three daily operations since last June, as well as seven flights a week from July 1.
As you can see Cancun and the Mexican Caribbean are recovering tourism step by step. The most important thing is that authorities are working to guarantee the safety of each passenger, tourist and local people.