Cancun is very well known for its fantastic turquoise sea and pristine beaches. Besides the party, night clubs and luxury resorts Cancun also offers a wide variety of adventurous activities. Could you imagine yourself doing some extreme activities with the most amazing view? You will definitely love it! that is why today we will show you 7 Top Extreme activities in Cancun!
Due to the sanitary emergency, it is obvious that traveling is not safe for now, but if you are one of those people who love extreme sports, adventure, and more we want to recommend some things to do on your next trip to Cancun.
Let's begin with the first one!
1. Bungee
Located on the Hotel Zone's heart is the Bungee. A famous and pretty cool activity, where you will be able to jump into the most fantastic waters. Besides the fabulous experience, the view is the coolest thing. You definitely have to try this, on your next visit to Cancun.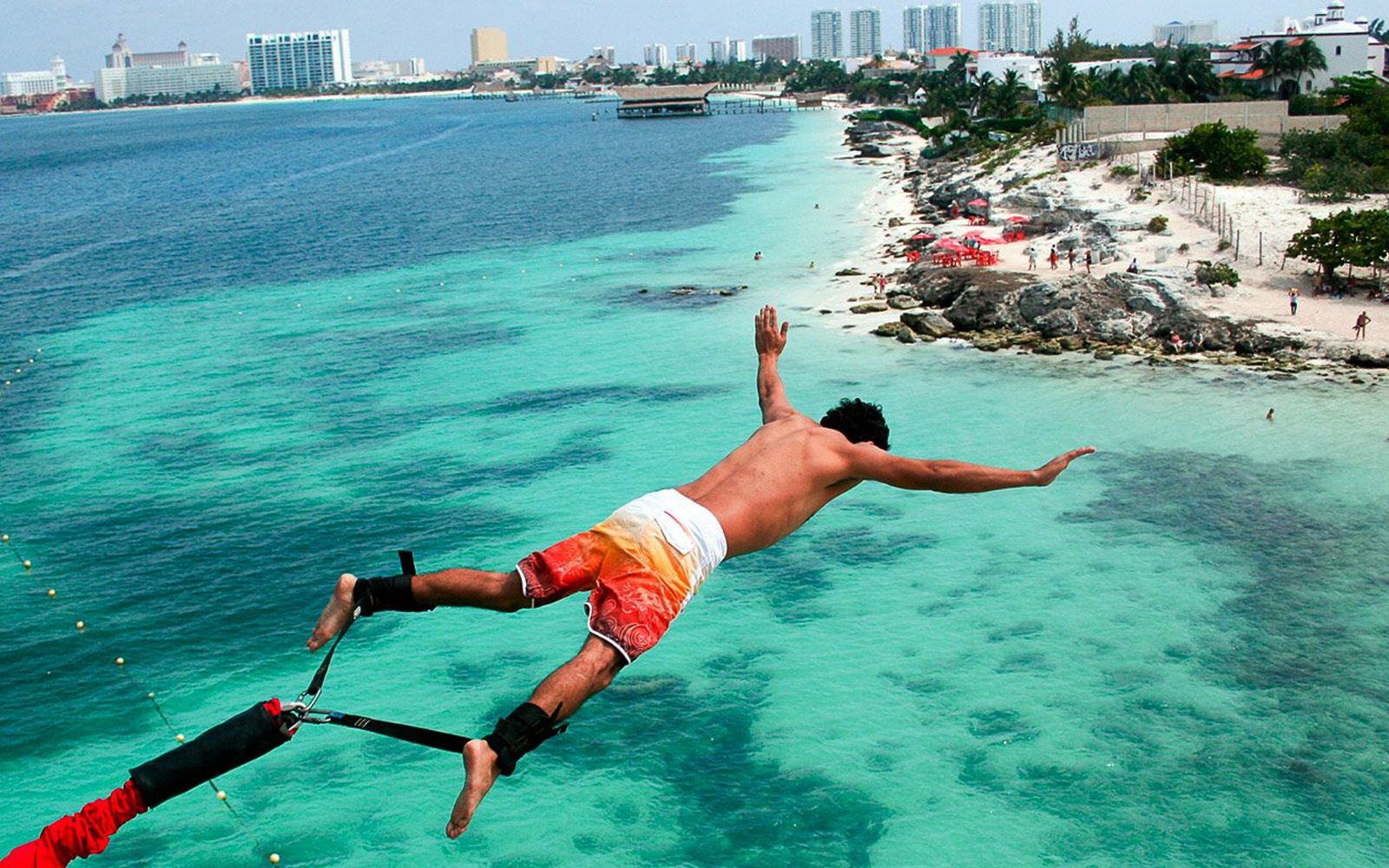 2. Flyboard and Jetpack
You will literally fly at this activity, like a real superhero. This is probably one of the funniest things to do in Cancun. A Flyboard rider stands on a board connected by a long hose to a watercraft. This is how it works, the jetpack is different is basically a backpack which takes you up. It is quite easy and you'll be flying like an expert in no time!
3. Flowriding
If you want to practice surf but you are inexperienced this is your chance! Try this artificial wave generator. There are instructors to help you on the platform, you can feel free and safe at any time. Live this awesome experience in Cancun and spend a great time with family and friends.
4. Jet Skiing
Feel the sea breeze in your hair while the excitement flood through your veins as you ride a jet ski! Definitely an amazing caustic sport, it feels so good driving one of these around the Caribbean sea in Cancun. Put it on your list to practice on your next vacation to Cancun!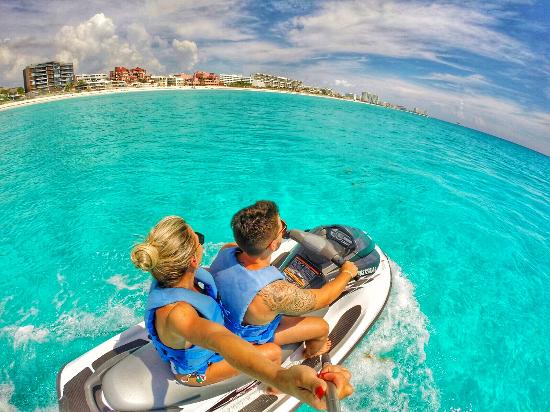 5. Jetboat
If you are a speed lover, this matches perfectly with you! Jet boats can accelerate very speedily and generally have exceptional turning ability. This boat set up many people to have fun together. Live this cool adventure and enjoy a great day in Cancun.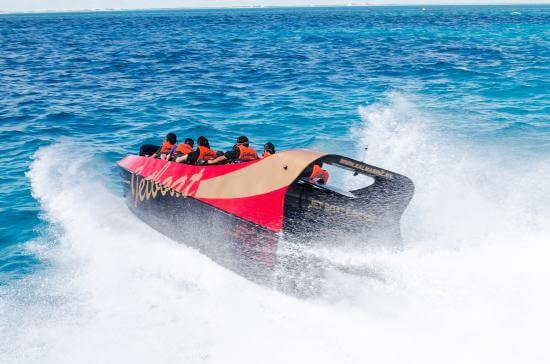 6. Zip Lines
You can find many Ziplines around the Riviera Maya, but we highly recommend the closest to Cancun and the best one is on the Garrafon Park. If you haven't heard about Isla Mujeres, it is an Island just 20 minutes away from Cancun and it offers the best beaches in the zone. The zip line takes you above an amazing ocean, the view is just breathtaking!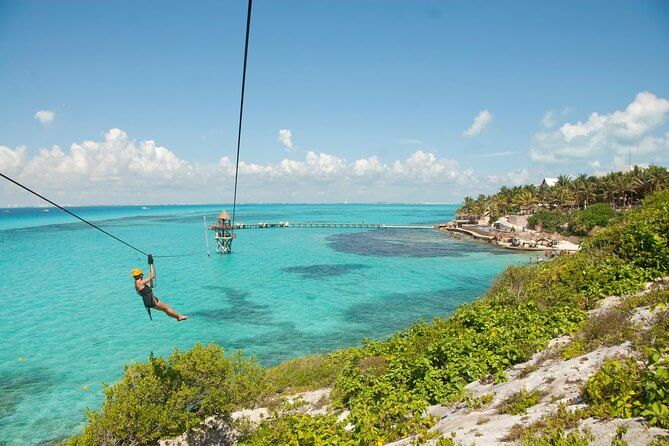 7. Kite Surf
Feel the freedom going on the turquoise waters of Cancun! Kitesurfing is a wind-powered surface watersport using a kite and a board to move across the water.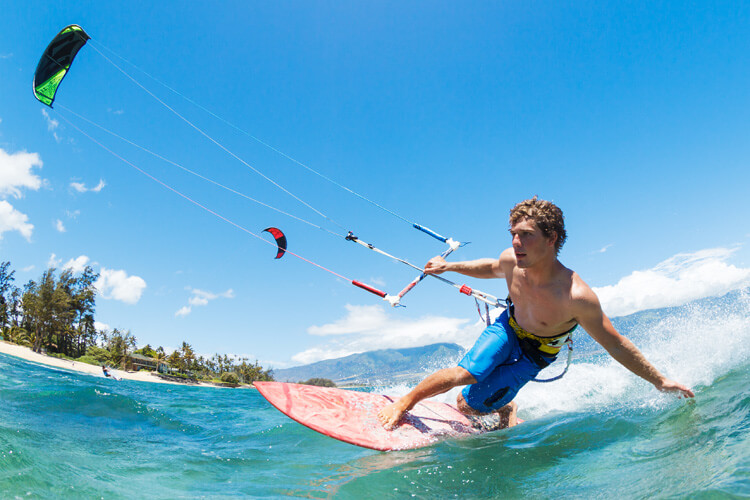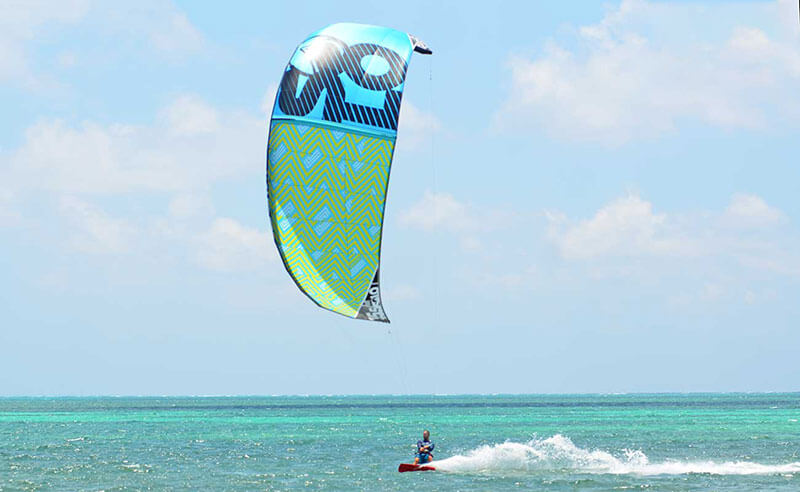 We hope you liked this post and if you have the opportunity to do some of these 7 Top Extreme activities in Cancun try them! , and most importantly we wish you health for you and your family. Cancun is waiting for you when all this gets over. Check out all the available tours in Cancun
Cancun Airport