Sadly, dozens of flights were delayed due to the heaviest traffic Cancun has seen in 2022.
Especially last week, right before Christmas, as it's commonly known, many travelers planned to visit Cancun while others wanted to travel out of the city for their holiday vacation. But little did we imagine the great chaos that 3 major construction projects will cause. 
Despite the trouble and many people not being able to make it on time for their flights, we want to give you all the information we can so you'll be prepared and well-informed.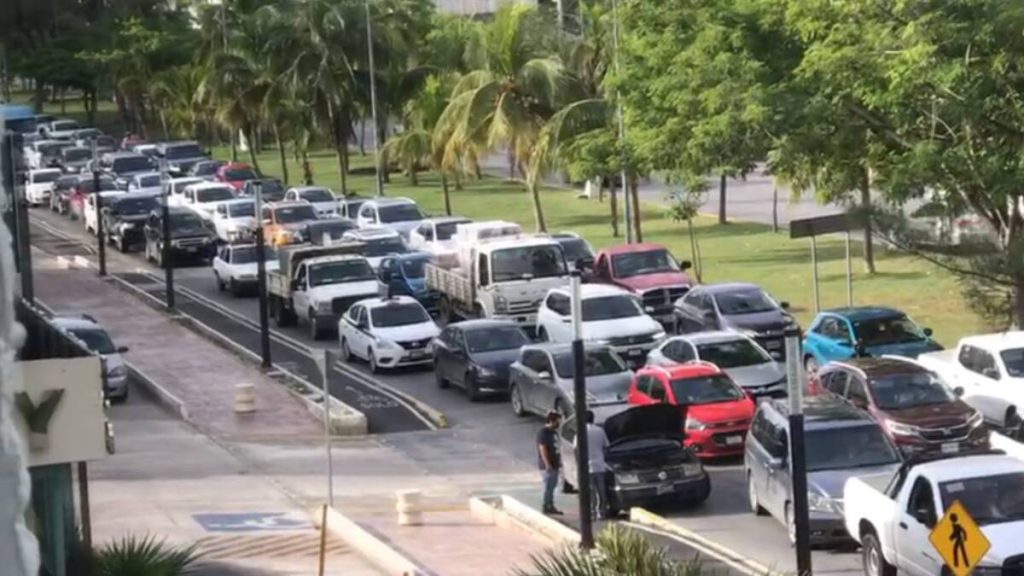 Heavy traffic in Cancun: why
Recently, the Tourism Promotion Council of Quintana Roo has a campaign called "Cancún Always Improving". They are sharing relevant information regarding this matter.
They wrote the following:
<< Dear visitor, 
Cancun is a top destination worldwide, not only for its incredible natural beauty and attractions but also for its tourist infrastructure. 
In that sense, the city strives to constantly renew and improve its infrastructure so, from August 2022 until December 2023, 3 great projects are being carried out in Cancun: 
A new road distributor in the bridge that connects to Cancun's International Airport • A new bridge over the Nichupte Lagoon 

Modernization of the main artery known as Luis Donaldo Colosio Boulevard 
Based on these infrastructure projects, your clients will witness the top of notch architectural creations, which will benefit everyone, since: 
They will mean economic benefits by saving on transportation means 

Rethink mobility, enabling better accessibility and reducing travel times 

They will innovate, because as we work on becoming a "smart city", these projects have to do with efficient urban planning and mobility. 

They will reduce pollution. 
In short, these projects will raise the quality of life, care for the environment, and infrastructure modernization. 
We apologize for any inconvenience these projects may cause your guests during their stay. You can be sure that we are working so that all processes are carried out with the least possible negative effects. We appreciate your understanding and send you our very best. 
Cancun always improving >>
Heavy traffic in Cancun: what to do
We encourage you to keep up with our site and Cancun Airport News so you take precautions. If you're either taking a private transfer to the airport or going in another type of vehicle, we recommend you follow the driver's instructions, they'll advise you on the time of pick up so you make it on time and don't miss your flight. Still, keep in mind that even if this situation is too unstable, you can get to the airport in no time and have time to spare, but that's always better than rushing and being stopped in traffic. To summarize, we listed out our recommendations:
Plan your pick-up from 3 to 4 hours before your flight

Be patient

Ask your driver or private transportation service for any last-minute recommendations

Keep up with the news