One of the most frequently asked questions that we receive is about Tulum and how to get there, Tulum is a beautiful destination in the Mexican Caribbean. Everybody wants to visit Tulum for at least one day on their Cancun trip, enjoy this magic town walking through the Mayan Ruins, take a bicycle and go along the seaside highway, visit one of its impressive cenotes and more.
Cancun Airport to Tulum 
First of all, there are different transportation options to get to Tulum, depending on your travel budget you'll choose the best option for you. As soon as you arrive at the Cancun Airport you'll have a bunch of transportation promoters on you to get a service with them. So be careful if you don't want private transportation to your hotel in Tulum.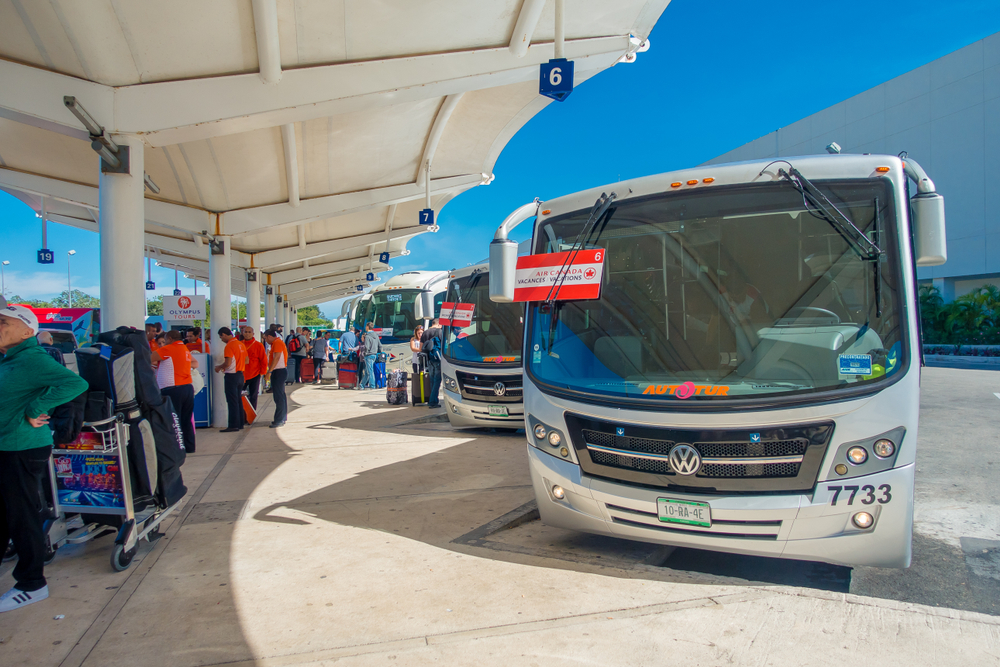 ADO Bus
This is a great option if you are traveling alone, ADO is a reliable company that offers transportation services from almost any destination in Cancun, Riviera Maya, and all the state. ADO offers comfortable and clean seats, and different amenities such as movies on the way, wifi, phone charger and more. Just for you to know, sometimes the bus does stops in Playa del Carmen and other small villages through the road to Tulum, which could be a disadvantage. Normally getting to Tulum takes 1 hour and 40 minutes from Cancun Airport, but the bus takes a little bit longer than that. However, we recommend you this option for couples and solo travelers. Get your Bus Tickets, which costs $288 mxn, 13 USD approximately. Don't worry if you are traveling with a lot of luggage they have enough space for your belongings.
Cancun Airport Transportation to Tulum 
Most of these private vehicles offer a capacity for 8-10 passengers,  this makes the best choice for a big group of travelers. There are too many transportation companies at the Airport but we recommend you book in advance from your home. As a private van you won't have to wait for anyone, and also depending on the traffic you'll be at your destination in less time than the Bus option. The vehicle has plenty of space for your belongings, another advantage. Taking this option you'll probably spend less money than the other options, as a big group the payment is divided in all the passengers which makes it cheaper. Plus the private transportation takes you exactly to your hotel so you don't have to pay an extra amount to move to your hotel as the Bus option.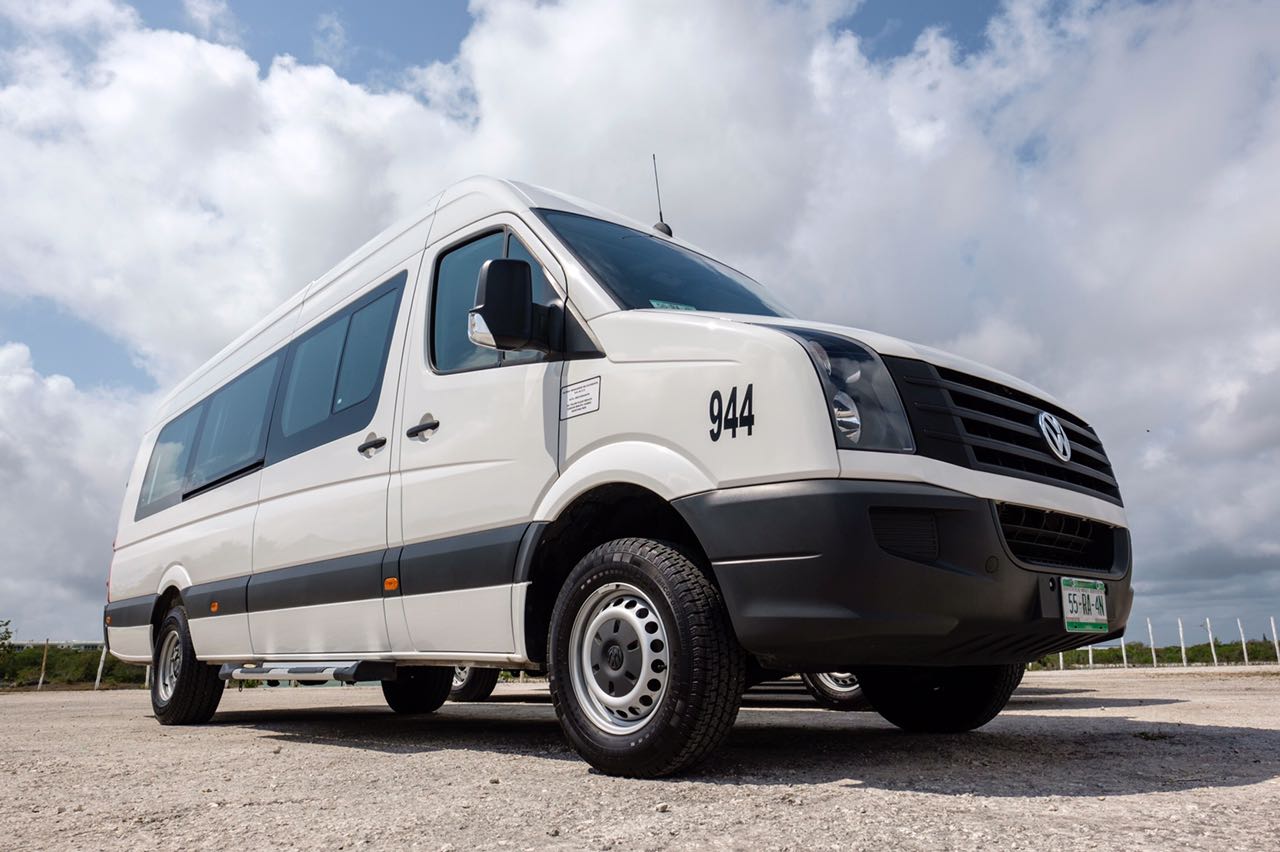 Taxis at the Airport 
Here is another option for your transportation to Tulum. Taxis are right outside the terminal waiting for you, although they don't always have availability and they might be in short supply. These vehicles have a capacity of 3 or 4 people only, you must consider that taxis don't have too much space for luggage. The rates are very variable but prices are often high, so you have to ask before boarding the taxi and be sure how much will you pay. Normally taxis are comfortable since they running recent models, most of them have A/C.
Car Rental Cancun Airport
The best option if you'll be visiting all the state, there are other locations besides Cancun and the Riviera Maya such as Holbox, Bacalar, and Mahahual which aren't close to Cancun Airport and more days to visit them are required. In that case, you must pre-book your car and when you arrive at the Airport the company will give you the vehicle. There are many companies so you'll be able to pick the one that fits you.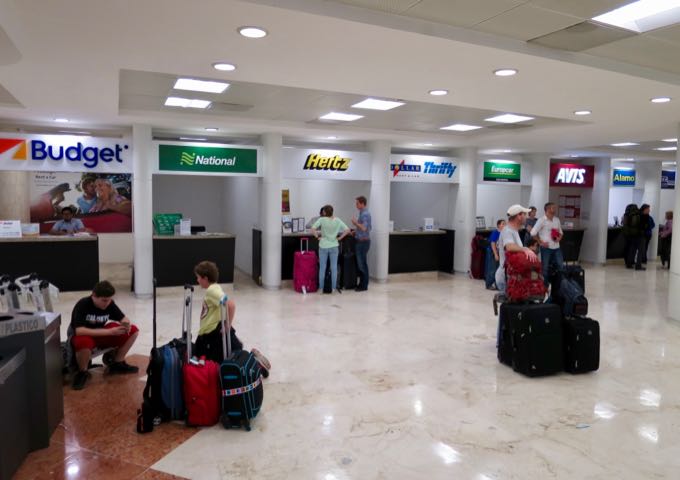 Now that you know how to get to Tulum, prepare your suit to travel to one of the top destinations in the Riviera Maya.