The time is coming, when everyone is looking for the perfect swimsuit to get the perfect tan. The time to party and dance from sunrise to dawn is here, spring breakers, are you ready? Spring break in Cancun: a short guide, is here to advise you, guide you, and set you in the mood for the best spring break in Cancun!
Following up with what's on trend, Cancun has been a hotspot for spring breakers for many years now. With awesome beaches, all-inclusive resorts, beach concerts, and pool parties, Cancun is the ultimate spring break vacation.
A short guide into the tremendous Cancun Spring Break means that here's what you don't want to miss (more do's than don't's), things to consider when going out, traveling tips; in essence, recommendations to spend the best spring break in Cancun, Mexico. Let's get right into it:
Step 1: Plan ahead
Cancun is a popular destination for spring break, so it's important to plan your trip well in advance. This includes booking your accommodations, flights, and activities early. The reason behind this is merely to avoid any last-minute availability issues or higher prices. Flights to Cancun tend to flux close to spring break, so if you know your deal, you might want to wait until the last minute to get a good deal, which isn't always the most effective technique. On the other hand, booking and planning everything a couple of months in advance assures the coming together of your trip. 
Step 2: Choose your accommodations wisely 
There are many options for accommodations in Cancun, from budget-friendly hostels to all-inclusive resorts. Consider your budget, location preferences, and amenities when choosing where to stay.
Many all-inclusive hotels in Cancun are the whole package. There's really no need to step out of your hotel when you have unlimited drinks, good music, and a great ambiance. If this is what you're looking for you might want to take a glimpse at Grand Oasis Cancun, Temptation Cancun Resort, or the Breathless Hotel. These are top recommendations for party people, according to spring breakers and locals as well.
Step 3: Enjoy the beaches
Cancun is known for its beautiful beaches, so take advantage of them during your trip. Some of the popular beaches in Cancun include Playa Delfines, Playa Tortugas, and Playa Chac Mool. 
Step 4: Experience the nightlife
Something that you cannot miss in this Spring Break in Cancun: A Short Guide, is that if this spring break, you're heading to Cancun, you must already know about its vibrant nightlife scene, with many bars, clubs, and restaurants open late into the night. If this is in fact your first rodeo, some of the popular nightlife spots in Cancun you'll want to visit include Coco Bongo, The City, and Mandala Beach Club.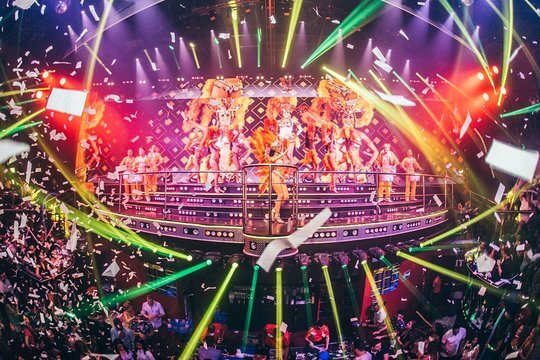 Step 5: Try the local cuisine
Mexican cuisine is known for its bold flavors and fresh ingredients, so be sure to try some of the local dishes during your trip. Some popular dishes to try in Cancun include tacos al pastor, ceviche, and chilaquiles.
When it comes to food and drinks, Cancun Hotel Zone has it all. From greek to Polynesian, all international and regional cuisine is in the palm of your hand. There's no wrong turn when it comes to eating at the hotel zone in Cancun.
Step 6: Explore the area
While Cancun has plenty to offer, consider taking a day trip to explore nearby areas such as Tulum, Cozumel, or Isla Mujeres. You won't regret snorkeling in the crystalline waters or exploring the Mayan Ruins. Plus, during spring break, the famous Spring Equinox can be witnessed in Chichen Itza and Tulum Ruins.
Step 7: Stay safe
It's important to stay safe during your trip, especially when it comes to drinking and partying. Be mindful of your surroundings, watch your drinks, and avoid traveling alone at night.
By following Spring Break in Cancun: A Short Guide, you can have a fun and memorable spring break in Cancun while also staying safe and mindful of local customs and traditions.