Overview
Just 35 minutes from Cancun International Airport lies Playa Mujeres, a secluded golf & marina destination, located on the continental coast of Isla Mujeres, Mexico.
Privately placed on one of the most idyllic coastlines of the Mexican Caribbean, Playa Mujeres is the perfect destination for any special getaway. Immerse yourself in true luxury, authentic dining and warm hospitality, surrounded by luxurious nature. Experience a vacation beyond any other you've ever lived before.
Location
Located in front of the Great Mayan Reef, the second largest in the world, Marina V&V is a spacious area of 1.5 sq km (371 acres) and can allocate 176 boats up to 255 ft in length. Playa Mujeres is known to be the most exclusive maritime resort in Cancun and the Riviera Maya area.
When to visit Playa Mujeres
Due to its proximity, the weather in Playa Mujeres is the same as in Cancun. The surrounding area really shouldn't worry you about the weather, it's almost always with great sunshine during the whole day 365 days a year… But sometimes there can be rain, wind, or clouds. As a tropical destination, if it rains, it will more likely rain for some minutes and then the sun will be out soon again, or it can even rain with the sun out. This happens all the time in the Mexican Caribbean.
Things to do in Playa Mujeres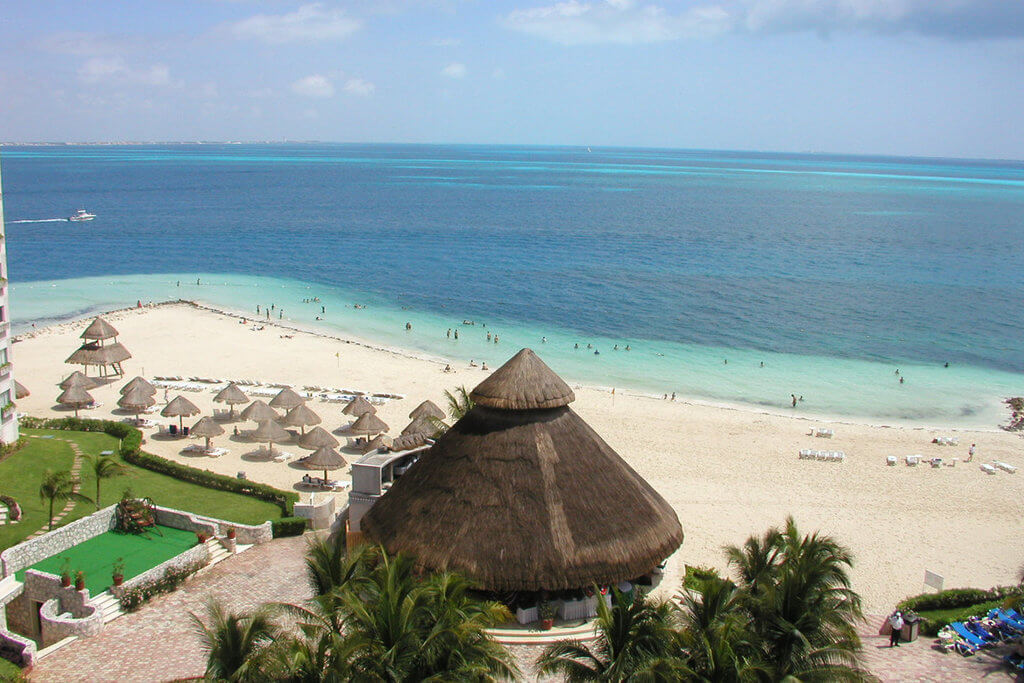 Isla Mujeres
The perfect activity to start off your vacation! This is for all people seeking relaxation, souvenir shopping, and a sense of adventure, it also hosts one of the most beautiful beaches in the world: Playa Norte.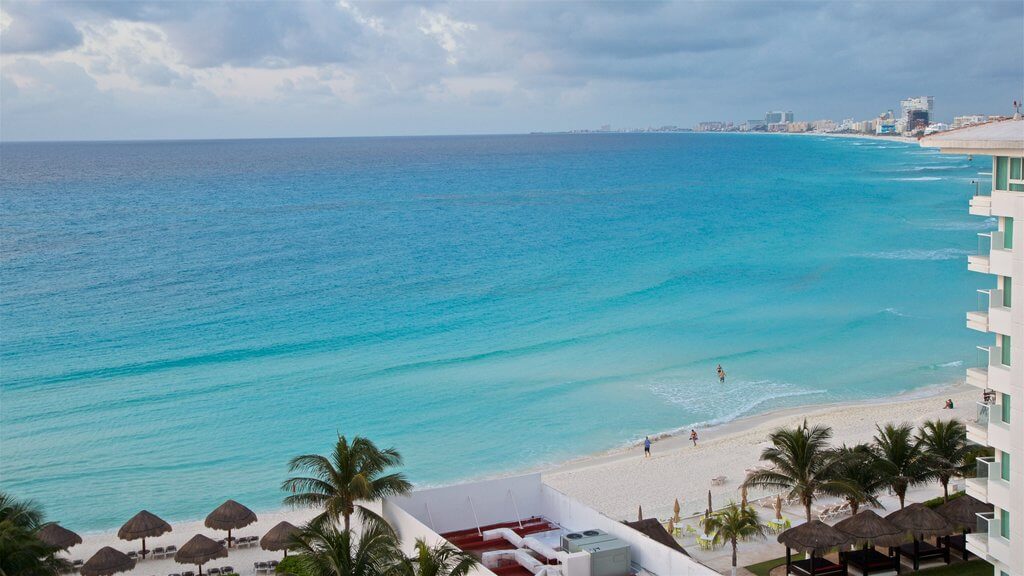 Isla Contoy
This piece of heaven that upholds the morals or genuine ecotourism is considered the most important bird sanctuary in the Mexican Caribbean and was declared a National Park in 1998.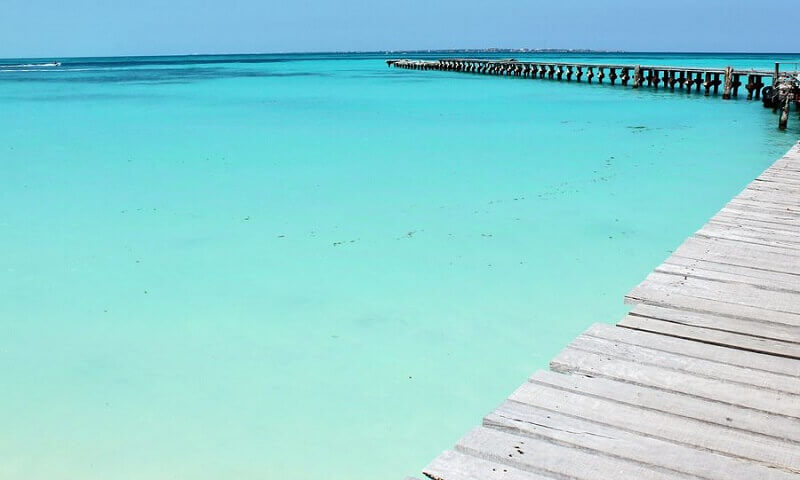 Whale Shark
Swim alongside the largest fish in the world in its natural habitat and admire the beauty of these majestic creatures as they migrate in search of plankton and breeding.
Where to stay
Best Hotels
Secrets Playa Mujeres
At Secrets Playa Mujeres Golf & Spa Resort All Inclusive Adults Only you will find 9 different dining options: 1 buffet restaurant, 5 à-la-carte restaurants, 2 grills and a coffee shop, plus a private beach area and a tennis court. Offering 2 outdoor pools, 4 hot tubs and a spa and wellness center, Secrets Playa Mujeres Golf & Spa Resort All Inclusive Adults Only is located on a secluded stretch of white-sand beach in Cancun. It is located right next to an 18-hole, signature Greg Norman golf course and features free WiFI and on-site parking.
Atelier Playa Mujeres
ATELIER Playa Mujeres is an All-Inclusive 5+ Star Resort for Adults and guests over 16 years, offering a fantastic concept inspired by the Art and Design of Contemporary Mexico. Its innovative atmosphere blends harmoniously with the mesmerizing natural landscape of Playa Mujeres, set between the crystalline waters of the Caribbean and a magnificent golf course.
Beloved Playa Mujeres
Beloved Playa Mujeres is an adult-only, all-inclusive resort located in Playa Mujeres, Mexico. It is only minutes away from Cancun, and this five-star hotel features a large selection of suites and amenities that will appeal to a variety of tourists and travelers. As it overlooks the Caribbean Sea and is situated on the beach, there is plenty to see and do.
Excellence Playa Mujeres
Explore the dramatic setting of an all-inclusive oasis, set along an untouched peninsula between the Caribbean and wetlands preserve. Excellence Playa Mujeres' setting is as stunning as it is exclusive, on a two-mile stretch of powdery virgin white sand moments from the nightlife of Cancun and Cancun International Airport.
Cancun Hotel Zone Restaurants
Seafood, Puerto Madero
Puerto Madero is the place to be if you´re looking to be treated like a royal and the perfect balance between surf and turf high-end dishes. The classic fancy restaurant facade is complemented by the lagoon view, turning it into a   cozy and intimate location to throw a romantic dinner or catch up with friends.
The chef recommends trying the grilled octopus with a glass of wine of choice to make the most out of your visit.
 The Surfin Burrito
Brunch, seafood, burritos, bowls, and veggie
Just next to Chac Mool beach and famous for serving only fresh ingredients, we find The Surfin Burrito filled with the carefree surfer vibe. This small spot by Km 9.5 in the hotel zone and 10 minutes walking distance from the party area it's open 24/7, making it a great spot for breakfast, lunch, or dinner on your way to partying. The kind of place where time passes slowly, leaving you time enough to enjoy some coconut shrimp with mango sauce, relax and have an ice-cold beer or coconut with rum.
 Las hijas de la tostada 
What would Cancun's hotel zone be without a fresh ceviche and tostadas restaurant?
There is no such thing as enough seafood when we are by the beach, it's easy and fun to eat and refreshing. Las Hijas de la Tostada offers a wide range of crunchy tostadas with toppings such as grilled tuna or fresh shrimp ceviche with red onions that will go great with a michelada. The main terrace overlooks Nichupté lagoon which will be great to do some bird watching while we enjoy our meal.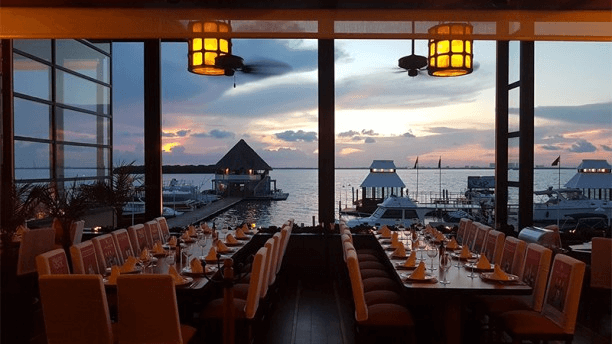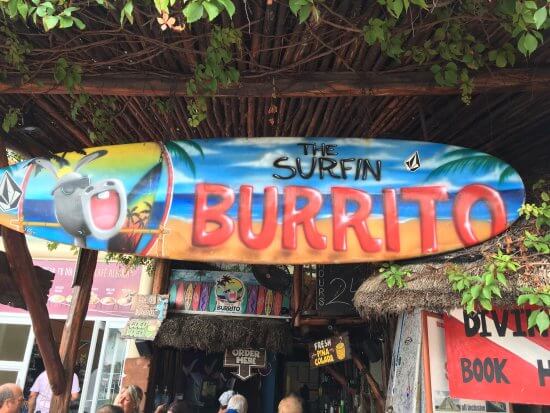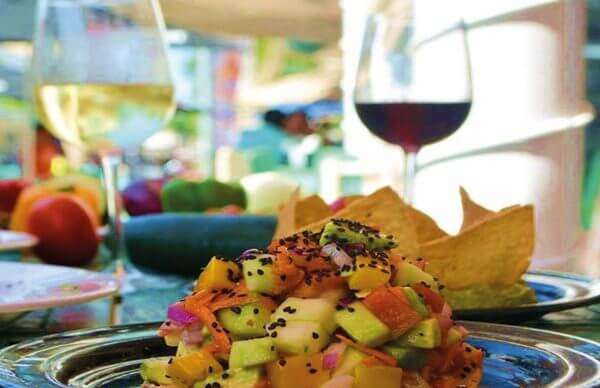 How to get around
Taxi
If you want to go around the hotel zone or move downtown you can take a taxi but know that if you take a taxi in the Hotel Zone, they tend to be expensive. Taxis are an easy and practical way to get around quickly and by yourself. What it's worth, we recommend using a taxi if you are going downtown or somewhere out of the hotel zone.
Public transportation
Public transportation is the most accessible method of transportation in the Hotel Zone. You can probably find a bus stop outside of your hotel, or very close. The bus routes can take you along the hotel zone and they operate from 6:00 am to 10:30 pm. R1 is the one you'll probably want to look for to take you anywhere inside the hotel zone.
Private transportation
Private transportation services are suitable for travelers who want to spend time getting to know the hotel zone or Riviera Maya without having to wait for transportation or having to pay every time. Private transportation has the advantage of taking you exactly where you want to be without you having to worry about driving.
Car Rental
Another option to move around the city is car rental, this is a more independent way of transportation. For people that feel comfortable driving in a new city, and if you have plans of exploring, this is a great option.