Attention all adventure seekers and history buffs! We've got here Mayan Train: An Overview of Costs and Route, and as you know the much-anticipated Tren Maya is set to open in December 2023. Offering a 1,500-kilometer route that will connect the southeast zone of Mexico through Chiapas, Tabasco, Campeche, Yucatan, and Quintana Roo.
Managed by the Secretaría de la Defensa Nacional (National Defense Secretariat), this remarkable project is divided into eight sections, including the following:
Palenque – Escárcega, Escárcega – Calkiní, Calkiní – Izamal, Izamal – Cancun, Cancun – Playa del Carmen, Playa del Carmen – Tulum, Tulum – Bacalar, and Bacalar – Escárcega. With 21 stations in archeological zones and 14 stops in regional communities, the Tren Maya will give tourists and locals alike the opportunity to immerse themselves in the rich history and culture of the region.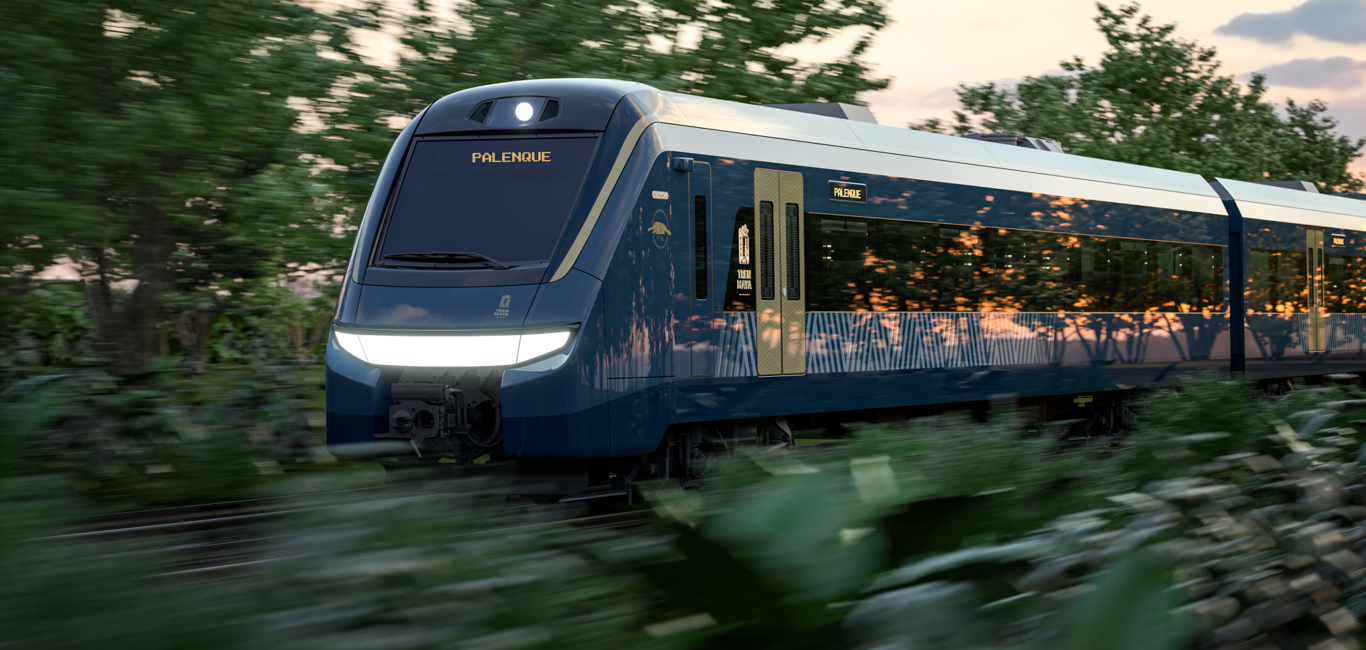 What to expect of the Tren Maya
The construction of the Maya Train in Mexico has been a major infrastructure project for the country. It aims at enhancing transportation connectivity and boosting tourism in the region. The ambitious railway project is expected to connect the southeast region of Mexico through a 1,500-kilometer route that will pass through Chiapas, Tabasco, Campeche, Yucatan, and Quintana Roo.
How much is a Tren Maya ticket?
Although official prices have not yet been established, the Fondo Nacional de Fomento al Turismo (Fonatur) has suggested that the cost of the trip for tourists will be between 40 and 50 dollars. Locals will pay a lower fee of 50 pesos.
For those who want to experience the full luxury of the Tren Maya, there are three types of trains available. This includes Xiinbal for basic passenger service, Janal for different seating configurations and restaurants with typical food and beverages of the region, and P'atal for long-distance travel with sleeping cabins and access to cultural sites. Each will have an estimated capacity of 350 people depending on the model. The carriages will have air conditioning, reclining seats, sockets, and entertainment services, and, as mentioned, will offer food and drinks on board.
Hotels near the Tren Maya
As part of Mexico's ambitious infrastructure project, the National Defense Secretariat (Sedena) is constructing six hotel complexes. This will cater to tourists traveling along the railway's route. The hotels will be strategically located along the more than 1,500-kilometer rail line. They'll provide a convenient option for travelers looking to explore the southeast region of Mexico by train.
The Tren Maya hotels will be located in Edzná and Calakmul in Campeche, where sections 1 and 2 of the train will run, as well as New Uxmal and Chichen Itza in Yucatan, where section 3 of the train will pass through. Tulum in Quintana Roo will correspond to sections 5 to 7, while Palenque in Chiapas will be part of section 1.
In addition, these hotel complexes will be linked to Grupo Aeroportuario, Ferroviario y de Servicios Auxiliares Olmeca, Maya y Méxica, the company responsible for operating the new Felipe Ángeles International Airport (AIFA) in Mexico. This means that travelers arriving at the airport will have convenient access to the hotels along the Tren Maya route, making it easier to explore the southeast region of Mexico.
Will you be part of it?
Get ready to explore the vibrant history and culture of the southeast zone of Mexico with the Tren Maya. From the impressive archeological sites to the local communities and everything in between. This journey is sure to be an unforgettable experience. Keep up with the opening dates as tickets may be out in a few months. Get ready to embark on a journey of a lifetime.
We hope you found the "Mayan Train: An Overview of Costs and Route" article useful. If you want to learn more about the Maya Train read: Maya Train: Everything you need to know