Imagine turning a layover from a mere waiting period into a thrilling part of your travel adventure. Layovers, those in-between segments of air travel, often viewed as tedious, can be transformed into exciting opportunities to explore new places. One such enticing layover location is the Cancun Airport. Known for its convenient geographical location and modern amenities, Cancun Airport presents travelers with a chance to make the most of their layovers.
Advantages of a Layover at Cancun Airport
Cancun Airport, nestled in the heart of the stunning Mexican Caribbean, boasts numerous advantages for travelers. With its state-of-the-art facilities, travelers can indulge in a variety of shopping experiences, from high-end brands to local treasures. The diverse dining options cater to every palate, while the airport's ambiance captures the essence of Mexico.
Navigating Cancun Airport: A Quick Guide
Navigating an unfamiliar airport can be overwhelming, but Cancun Airport's layout is designed for efficiency. Upon arrival, follow the signs to immigration and baggage claim. If you have a connecting flight, the shuttle service between terminals makes moving around hassle-free. Services like currency exchange and information desks are conveniently placed to assist you.
Exploring Cancun During Your Layover
For those with a more extended layover, Cancun offers a chance to explore the nearby attractions. The hotel zone is just a short ride away, allowing you to dip your toes in the turquoise waters of the Caribbean or experience the vibrant local culture. Remember to consider travel time and choose activities that fit comfortably within your layover duration.
Relaxation and Entertainment
Layovers can be exhausting, but Cancun Airport has relaxation covered. Unwind in one of the luxurious lounges, where you can enjoy refreshments, Wi-Fi, and comfortable seating. If you're in the mood for a pampering session, treat yourself to a massage or spa treatment. Additionally, the airport's entertainment options, from cultural performances to art displays, keep boredom at bay.
Shopping Opportunities
Retail therapy enthusiasts will find paradise within Cancun Airport's walls. Explore the duty-free shops for exclusive deals on liquor, perfume, and more. Don't miss the chance to pick up unique Mexican souvenirs, from handcrafted jewelry to traditional textiles. International brands also have a strong presence, offering the latest fashion and tech products.
Culinary Delights: Dining Choices
Embark on a culinary journey by sampling the array of dining options. Whether you crave authentic Mexican flavors or international cuisine, Cancun Airport has you covered. From casual eateries perfect for a quick bite to upscale restaurants ideal for a leisurely meal, you'll find it all. Be sure to try some local specialties to tantalize your taste buds.
Making the Most of Short Layovers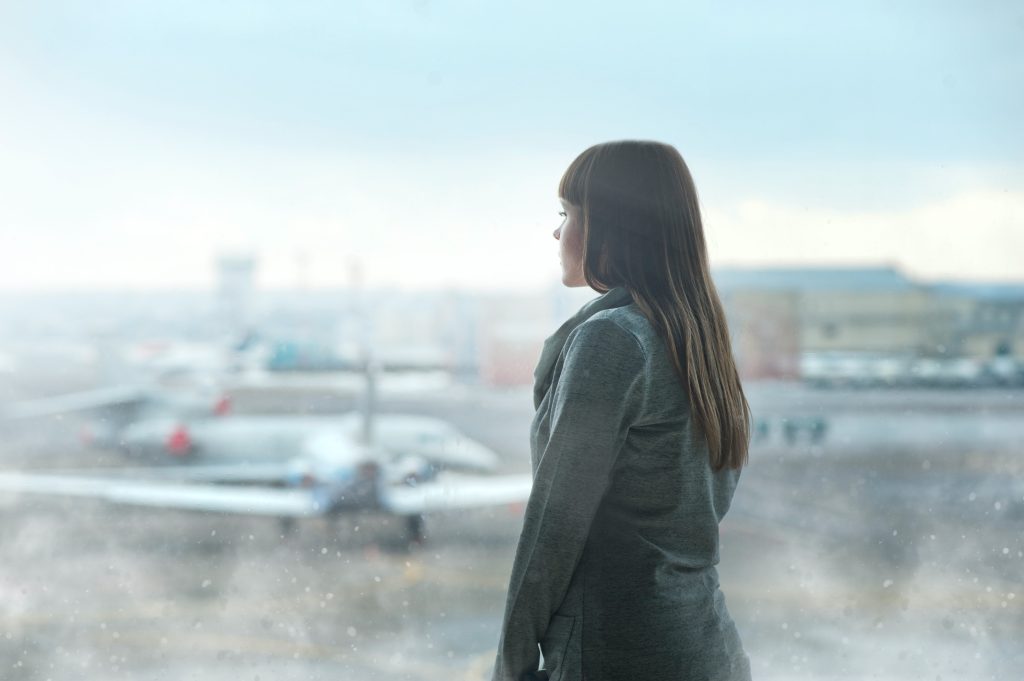 Even if your layover is brief, you can still make the most of your time. Head to the airport's observation decks for stunning views of incoming flights and the Caribbean beyond. If you're traveling with family, the children's play areas are a savior for keeping young ones entertained. Consider grabbing a coffee and enjoying a quiet moment before your next flight.
Creating Memorable Experiences
Travel is all about making memories, and layovers can be part of that narrative. Imagine savoring a delicious meal while gazing at the Caribbean sunset or discovering a hidden gem within the airport's bustling corridors. Embrace the unexpected and craft stories that you'll fondly recount to fellow travelers.
Safety and Security Considerations
While making the most of your layover, prioritize your safety. Keep your belongings secure and be aware of your surroundings. Cancun Airport maintains stringent security measures, but it's always wise to remain vigilant. Follow any guidelines given by airport personnel and trust your instincts.
Navigating connections can be stressful, but Cancun Airport's user-friendly layout makes it relatively straightforward. Follow signs to your connecting terminal, and don't hesitate to ask airport staff for assistance if needed. Flight information displays are strategically placed for quick reference.
Travel Hacks for Families and Solo Travelers
For families traveling with kids, Cancun Airport's family-friendly amenities ensure a smooth experience. Utilize the play areas to let your little ones burn off energy before the next flight. Solo travelers can take advantage of quiet corners for reading or reflection, enhancing the personal travel experience.
Cancun Airport: A Gateway to More
Consider your layover in Cancun as a tantalizing glimpse of what the destination offers. If time permits, extend your layover to explore Cancun's marvels. From ancient Mayan ruins to lively markets, this vibrant city has much to offer. With careful planning, you can venture beyond the airport's confines and create lasting memories.
Planning Ahead for Your Layover
To optimize your layover adventure, plan ahead. Check your flight schedules and layover duration. Research the airport's facilities and identify activities that align with your interests. Pack essentials like chargers, a change of clothes, and travel documents in your carry-on for easy access.
Conclusion
The Cancun Airport isn't just a stopover; it's a gateway to a world of exploration and enjoyment. By embracing the opportunities presented during your layover, you can transform mundane waiting time into a memorable part of your journey. From savoring delectable cuisine to discovering local treasures, Cancun Airport invites you to make the most of every moment. So, the next time you find yourself with a layover at Cancun Airport, seize the chance to embark on a micro-adventure that enriches your travel experience.