Is Cancun Airport Open? Tropical Storm Zeta – During hurricane season, the Yucatan Peninsula has been affected by tropical storms and hurricanes in the last month. Now, we have to announce that Tropical storm Zeta will arrive in the early hours of October 27. Three weeks ago we were experiencing the tropical phenomena Delta and Gamma. Now another weather event appears! unfortunately, the storm is expected to become a hurricane in a few hours. The hurricane will enter through Cozumel Island and the effect will begin this afternoon.
The official forecast from the National Hurricane Center predicts Zeta will be a low-end hurricane, but it is not expected to be nearly as strong as Hurricane Delta just weeks ago.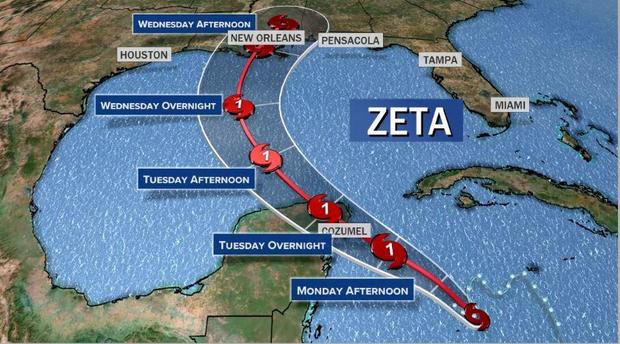 Is Cancun Airport Open? Tropical Storm Zeta
Now you might be wondering if Cancun Airport will be closed because of the hurricane. First of all, you need to contact your airline, they got the official information on your flight. Probably some flights will be canceled, if you want to check yours go on this page to see the flight tracker. The Airport had to close due to Delta Hurricane during the early morning. The last flight was at 10 pm, and the hurricane was going to arrive at 2 am, so the airport works until the weather allows. As the damage of Delta was minor, the airport reopened the same day at 12 pm.
In this case, it is likely that Cancun Airport will close during the hurricane. We recommend you to follow all the protocols at your hotel and stay calm. They know what to do in these situations and if you got a scheduled flight please contact your airline to fix it.
Thanks for reading! Is Cancun Airport Open? Tropical Storm Zeta