Flights from Europe Returned to Cancun – The Last Flight from Europe that arrived at Cancun Airport was in March 2020. After that, the pandemic came, and the sanitary emergency caused the closure of borders, and flights had to be canceled. Since then Europe has remained with travel restrictions, although borders opened a few months ago. It is until now that they decided to return to the Mexican Caribbean.
The first flight from Europe
On Thursday, October 1st, Cancun received the first flight from Europe at Cancun Airport. At 2:58 p.m, Lufthansa flight LH514 landed from Frankfurt, Germany. The flight carried 260 passengers from the same country and others, such as Great Britain, Ukraine, Italy, Spain, Switzerland, Austria, among others.
The connection between Frankfurt and Cancun is resumed, with two weekly frequencies, on Thursday and Saturday, which will increase to three by the end of the month.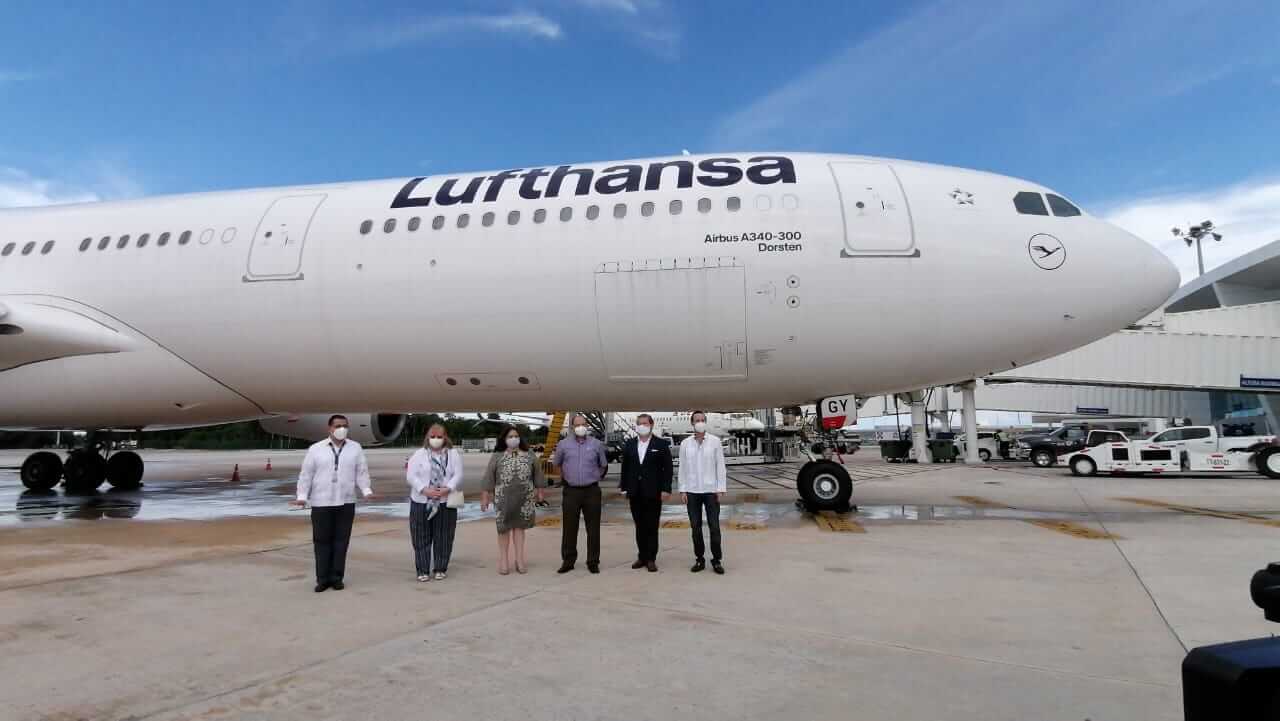 The flight operated with an Airbus A340-300 aircraft, with capacity for 279 passengers, arrived at the International Airport. The plane was received with the traditional "water bow"; as well as by a delegation of local authorities and airline representatives.  Officials from the Quintana Roo Tourism Promotion Council ( CPTQ ), who cut the ribbon, which symbolized the reopening of the route.
Flights from Europe to Cancun
As you can notice, Lufthansa has resumed its routes but it is not the only airline that will do. Air France is back in business too, actually on Sunday, October 4th Air France returned to Cancun Airport. This famous airline arrived at the airport with a Cancun-Paris route. The flight had the same welcome as Luftansas, and it carried 282 passengers. Air France returns to the Mexican Caribbean, for schedule information click here.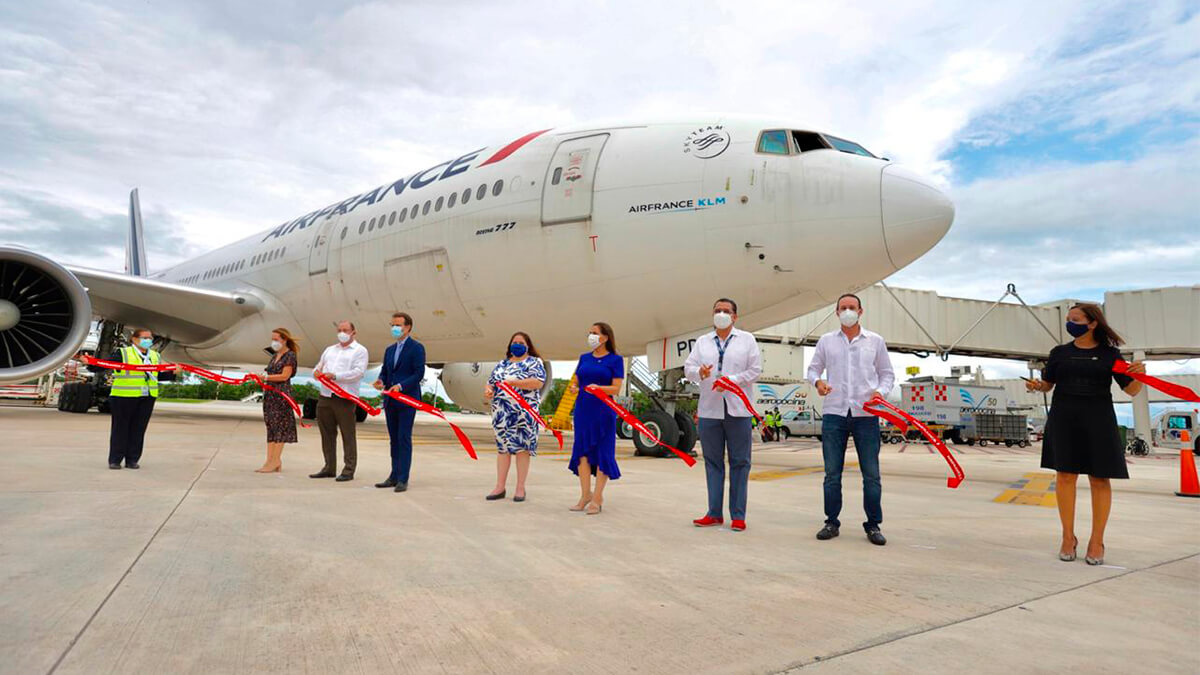 On October 3, Edelweiss returned to the Cancun International Airport. The Airline is starting with a weekly operation on Saturdays to connect Quintana Roo with Zurich. An increase in frequencies is expected by the end of the year.
Turkish Airlines and British Airlines might resume their routes soon. They have announced a return in October but they didn't say which date.
Hopefully, we will have news of it soon. But now that Flights from Europe Returned to Cancun, you have more chances to visit us!
Thanks for reading!