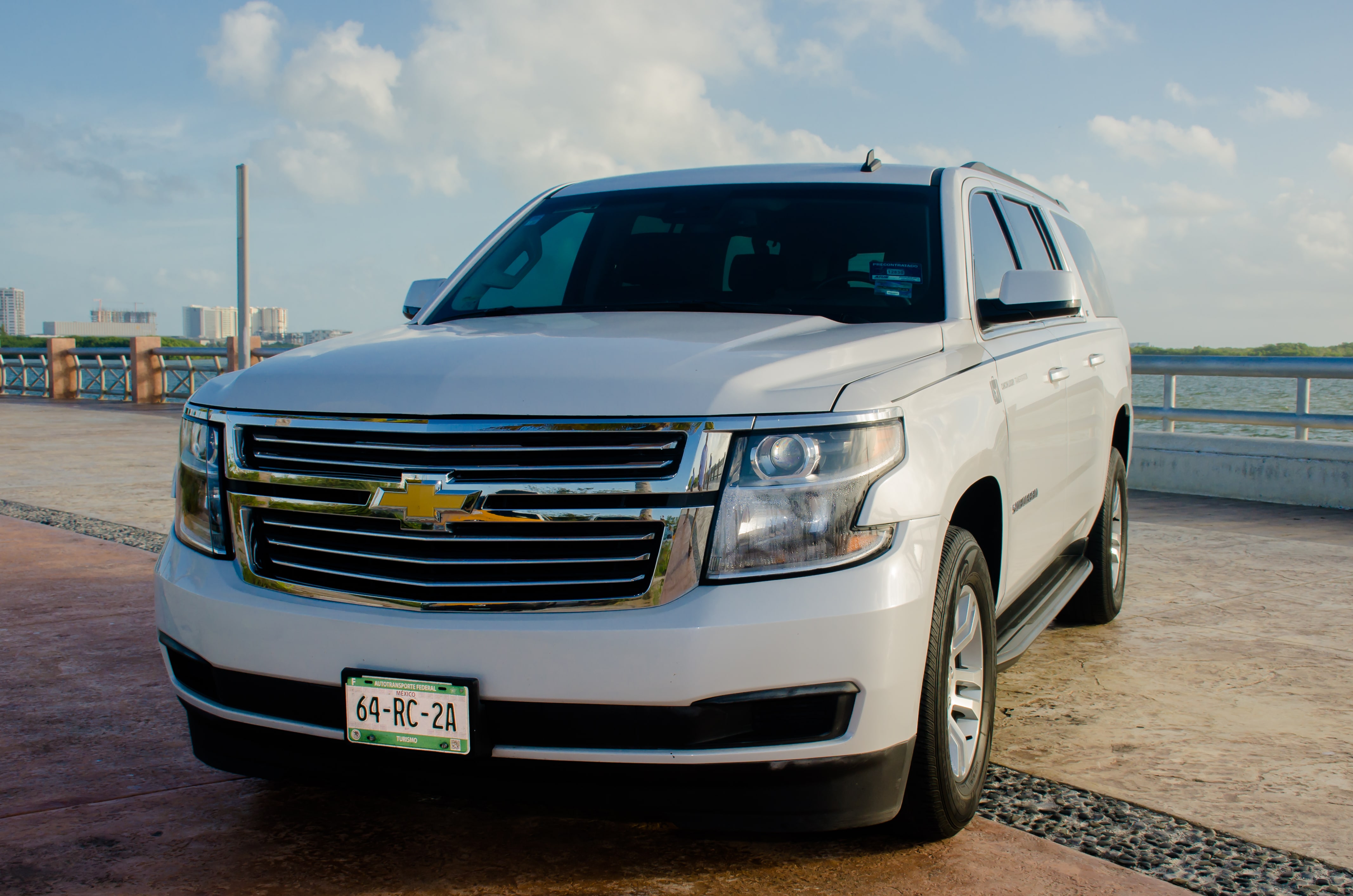 Information

Maximum passengers
6
Vehicle type
SUV
Unit model
Suburban or equivalent
Service Duration
30 min.
Destination
Hotel Batab
Area
Cancun Hotel Zone
Price
$69 USD

Book Now
Given that Cancun Airport is located on the outskirts of Cancun and that no public transportation service has it on its route, there is the need for either a friend or family to pick up travelers, or for travelers to hire a taxi or private transportation service to arrive at their destination, typically a hotel or vacation rental.
If you will be landing at Cancun Airport soon and your destination is Hotel Batab, you may want to book transportation in advance to reduce any waiting at the airport to its minimum. In that case, the Luxury Transportation service from Cancun Airport to Hotel Batab may be right for you. This service is provided in an elegant Suburban SUV (or equivalent model) for up to 6 passengers plus luggage.
By reserving a Luxury Transportation service from Cancun Airport to Hotel Batab, you are making sure to have a smooth and comfortable arrival at Hotel Batab for you and your travel companions. The service includes a Meet & Greet at the airport, a bilingual driver, and private service from the terminal where you land to the lobby of Hotel Batab. No extra stops (unless you request otherwise), extra charges, or worries.
Hotel Batab is an accommodation located in Cancun Hotel Zone. Transportation services from Cancun Airport to Cancun Hotel Zone usually take approximately 30 min. in regular traffic and weather conditions. During periods with the highest influx of passengers to Cancun Airport, this time may increase due to traffic jams at the entrance of the airport and other route key points.
To make your access to the vehicle easier and guarantee prompt arrival at Hotel Batab, you will be provided with some Arrival Instructions so you can move through the airport without difficulties and locate the representative easily.
Get to Hotel Batab in a timely manner by delegating the drive to experienced operators and enjoy a hassle-free ride.