October 18, Cancun remains green at the state traffic light – After one week of being green at the COVID-19 state traffic light, Cancun continues in the same way.  On October 11, Governor Carlos Joaquin announced that the northern part of Quintana Roo state would be in green in the state traffic light. The municipalities that comprise this zone are: Cancun, Playa del Carmen, Puerto Morelos, Tulum, and Lazaro Cardenas. The most tourist destinations in the Mexican Caribbean, the change in color will contribute to the tourism recovery.
According to the governor, this achievement does not mean the pandemic is over, actually means that we have to take care of ourselves more than ever, and strictly follow all the sanitary process to not return to yellow in the epidemiological traffic light. Therefore, the opening of activities and allowed capacity will not be total.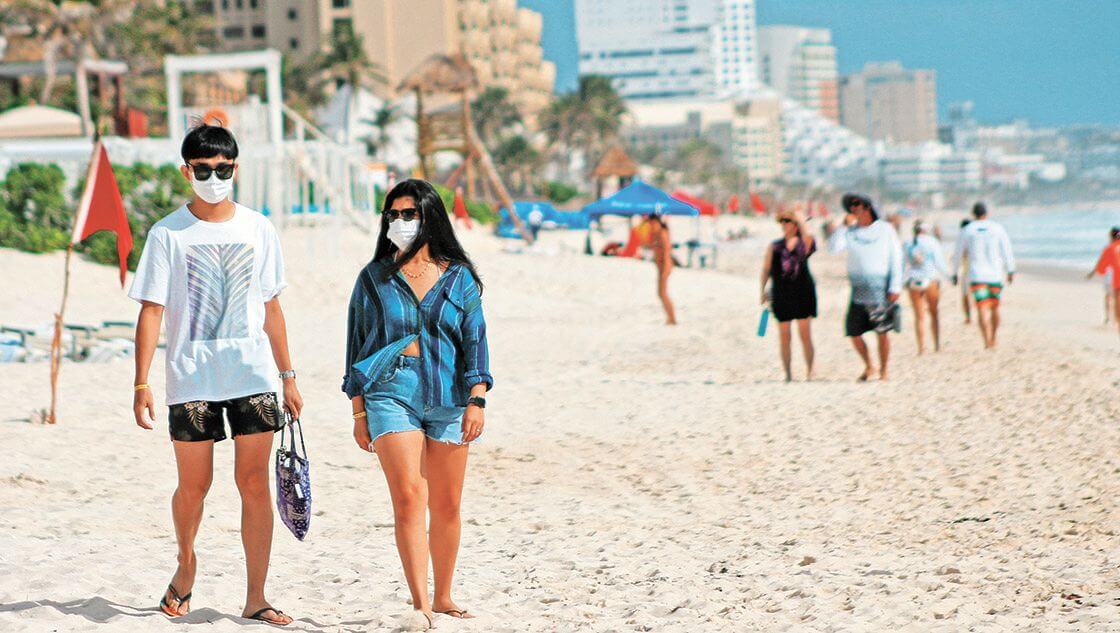 The use of masks is still mandatory in closed spaces.
Only essential activities that have to do with food stores, hospitals, legislative services, and security will be opened to 100%.
85% will operate accounting, administrative and professional services, sale of equipment and computers.
80% open congresses and conventions, exhibitions, and conventions in outdoor areas. In closed spaces, they open at 60%.
Likewise, 80% open hotels, restaurants, historical sites, theme parks, golf courses, and tourist services. Also, 80% of beaches and public parks, cinemas and theaters, shopping centers, department stores, hairdressers and beauty salons, religious services, real estate, manufacturing.
At 60%, casinos and at 50% bars, nightclubs, discos, entertainment centers, canteens, etc. 
Cancun Airport Operations
Despite the low season in the Mexican Caribbean, Cancun Airport surpassed its pre-pandemic number last September. During the summer, Cancun Airport operations benefited thanks to the great influx of tourists that arrived at the tourist destination giving a result of an increase in the expected numbers. As a consequence, Cancun International Airport broke records in its aerial facilities and becoming one of the most popular airports to travel to post-pandemic. Although the airport had a few days with a lower influx it didn't affect its performance. 
One of the benefits of the change in the epidemiological traffic light is that some countries are opening their borders to Mexico. As an example, United Kingdom deleted Mexico from its red list for COVID-19 risk, so the British Airways company announced that it will resume its flights to Cancun next October 22, with a daily flight to the most important tourist destination in Mexico.
As the things are getting better regarding COVID-19 more airlines are deciding to come to Cancun again, and the tourism industry is recovering from the pandemic increasingly.