Cancun Airport Questions
There might be a couple of questions you may have about the Cancun Airport, that is why we have created this questions page so you can find most of what a traveler would need. If you have any suggestions you are more than welcome to let us know.
Where is Cancun Airport?
Cancun International Airport is strategically located in Cancun for easy access to both Cancun and the Riviera Maya. The exact coordinates if you need them are 21°02′12″N 86°52′37″W. Or you can also see the locations with Google maps here: https://goo.gl/maps/ECeK8hYREQM2
How many Terminals does the Cancun Airport have?
The Cancun Airport has 3 Main terminals and an "FBO". Terminal 1 is for a couple of domestic flights. Terminal 2 is for domestic flights mainly and a couple of flights arriving from Europe and South America. Terminal 3 is mainly for International Flights. The FBO is the terminal for private flights (Fixed Base Operator). Terminal 4 is being built and it will probably be ready in 2018.
Which Terminal is my flight arriving to?
If you have an international flight arriving from Canada or the United States, you are most probably arriving to Terminal 3. If you have a flight coming from Europe or South America, you would most probably be arriving to Terminal 2 on the "International side". If you have a domestic flight you'd be arriving to Terminal 2 in the "Domestic side". If you are coming from anywhere else but have a connection in any place in Mexico with a domestic airline you'll arrive to Terminal 2. There are just a couple of Domestic Airlines that arrive to Terminal 1. You can check our page of "Airlines to Cancun" and you'll see which terminal they come in.
How do I get from the Cancun Airport to my Hotel?
There are different ways you can get to your airport, the first we would tell you is to book private Cancun Airport Private Transportation prior to Arrival since it would be less expensive and easier. 1. Priorly arranged Ground Transportation. 2. Taxis at the Cancun Airport, this taxis are a good option if you didn't reserve any transportation prior, but they are more expensive, depending on the number of people you are it can be up to 3 times more expensive than pre-booking. 3. ADO Bus. The ADO bus departs from the Cancun Airport in two ways, one to Cancun downtown, and one to Playa del Carmen downtown, this can be a good option if you are going to someplace close to the bus terminal in downtown, but if not, you'd have to get an additional taxi and this wouldn't be so cheap at the end. Check out more info at: ADO bus Cancun Airport. 4. Car Rental. You can rent a car prior to arrival. If you are willing to drive down in the Cancun and Riviera Maya area, this can be a good option, when pre-booking you can tell your flight info for the arrival and most of the companies will come and pick you up at the airport to take you to their office close to it. Check: Car Rental Cancun.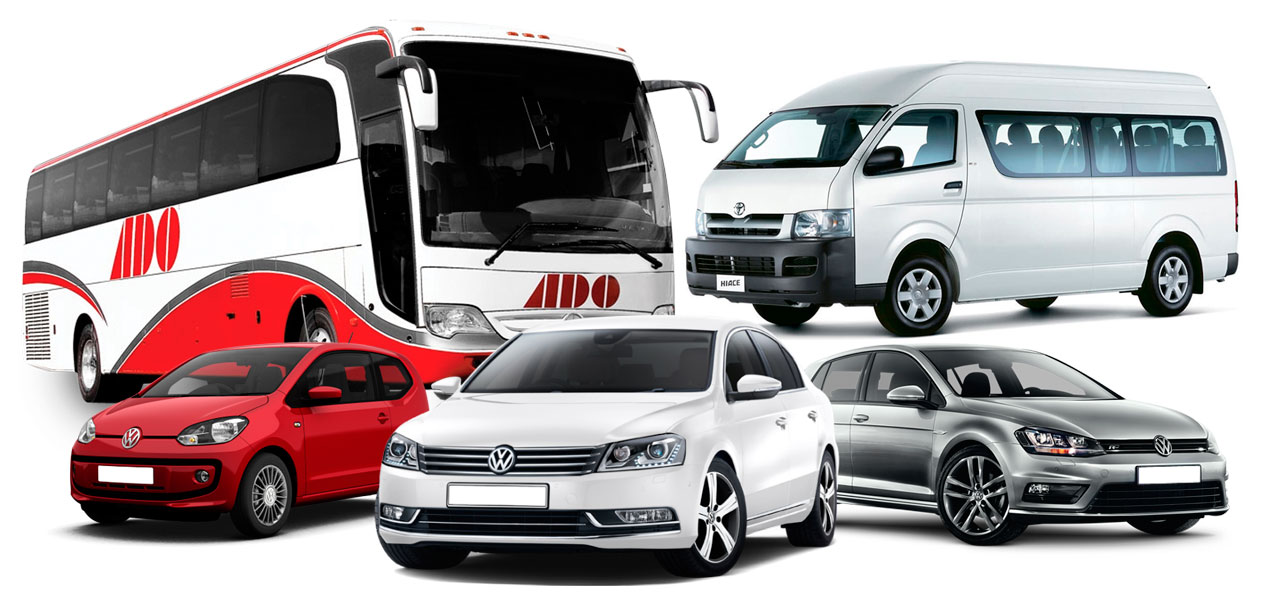 Is there a currency exchange booth at the Cancun Airport?
Yes. You can change your currencies at the airport with no problem, however you must know that you can use your credit cards in most of the businesses in Cancun and the Riviera Maya. Check out: Cancun Currency Exchange.
Is Cancun Airport an International Airport?
Yes it is, Cancun Airport is actually: Cancun International Airport and it receives flights from all over the world from places like the United States, Canada, Europe and South America mostly.
What can I bring to Cancun?
This is the most common question we get from people traveling to Cancun. From breast milk, to live animals, to medicine, to cigarettes, gift bags for your wedding, etc. If you are coming from ANY country outside of Mexico then there are limitations on what you can bring into Mexico. The same goes for what you can take OUT of Mexico. Because this is a CUSTOMS question it is better that you check with your nearest MEXICAN CONSULATE prior to your trip to Cancun. Here is a link to Mexican Consulates around the world:
http://directorio.sre.gob.mx/index.php/consulados-de-mexico-en-el-exterior
Please be aware that we WILL NOT answer to emails regarding CUSTOMS questions as we are not authorized to give official information. Please contact your nearest Mexican Consulate for details and documentation.
Is Cancun and the Riviera Maya the same thing?
They are not, Cancun is only 15 to 20 minutes from the Cancun International Airport and the Riviera Maya starts at about 30 minutes from the Cancun Airport to the south, with the town of Puerto Morelos all the way to Tulum. You can check out more info for Cancun or Riviera Maya here: Cancun, Riviera Maya.
Do I need a passport to Cancun?
Well, it all depends on your nationality. Canadian citizens can enter Mexico without a passport and just with a birth certificate accompanied by a picture ID. Citizens from other countries including the United States need passports and sometimes visas to enter Mexico. Please check with your travel agent or the Mexican Consulate in your area about the documents you need to travel to Mexico.
Is there a departure tax at the Cancun Airport?
Yes there is. Most of the time this airport tax is included in the price of your ticket. Please check with your airline or check your airline ticket to make sure the tax is included. Depending on the exchange the tax is around $48.00 USD per person.
How far are the hotels from the Cancun Airport?
The hotels located in Cancun are about 20-30 minutes away depending on which hotel. Playa del Carmen hotels are located about 50-60 minutes away. It takes about 1hr. to get to Akumal or Puerto Aventuras and about 1 1/2 hrs. for Tulum.
How can I go from one Terminal to another?
There is a FREE shuttle between Terminals. Just ask any airport representative for the Terminal Shuttle stop.
Is the airport open 24 Hrs?
Yes the airport is open and operating 24hrs 365 days of the year.
Are there ATM's at the Cancun Airport?
Yes, there are ATMs and money exchange desk at each of the international arrival terminals. The exchange rate variates each day.