When you think of couples' getaways, Cancun is probably one of the first things that come to your mind. This jewel in the Yucatán Peninsula has always been one of the favorite destinations for couples worldwide. However, a trip to Cancun wouldn't be complete without visiting Isla Mujeres. This tiny, beautiful, sleepy little island is beloved by so many couples. Why? Well, continue reading, and by the end of this article, you'll probably feel inspired to start looking for your flight and transportation from Cancun International Airport.
What makes couples fall in love with Isla Mujeres after visiting?
The history of Isla Mujeres dates back 1500 years. Back then, it was the sanctuary for the Mayan goddess Ixchel, the goddess of the moon, happiness, medicine, and fertility.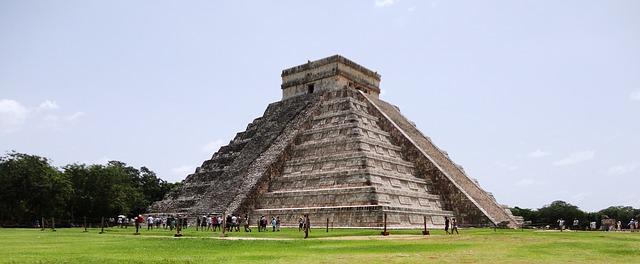 Nowadays, this idyllic, tiny island is celebrated as a different kind of sanctuary. Even though it's very close to Cancun, it's pretty diverse and offers a tranquil environment and gorgeous beaches.
However, there is so much more to this charming little place. Further in this article, you'll find out what makes it so unique that has couples instantly fall in love with it.
Easy to travel to and around
Dealing with logistics is probably the most daunting part of organizing any trip. However, when it comes to Isla Mujeres, it's surprisingly easy to get to and around. This is one of the main reasons people tend to come back.
Here's how to move to and around Isla Mujeres:
When you land in Cancun, it's very easy to organize safe

transport from Cancun airport to Isla Mujeres

. In case you're planning to visit it while you're staying in Cancun, you'll love hearing that it's only a

20-min ferry ride from Puerto Juarez port

.

Another way to get to this lovely place is to

book a day cruise

. Even if you're already staying on the island, these cruises are a great way to explore the surroundings and learn more about the place.

When it comes to traveling around the island,

golf carts

are probably the most popular method. The prices are regulated and the same everywhere, so you won't have to spend much of your time looking for a more affordable option.

Another great way to explore this island is

cycling

, and it's prevalent among couples.
As you can see, traveling to and moving around Isla Mujeres is very simple and easy. In fact, even relocating from the U.S. to Isla Mujeres is made easy these days if you make sure to avoid common mistakes like forgetting to create a budget or not booking your movers on time. By following simple do's and don'ts of international relocation, you can have a stress-free move to this paradise on earth.
Romance is everywhere
The main reason couples love visiting Isla Mujeres is that this lovely island is very romantic. Even walking along the Avenida Miguel Hidalgo, famous pedestrian street downtown, is charming and special. But there is so much more!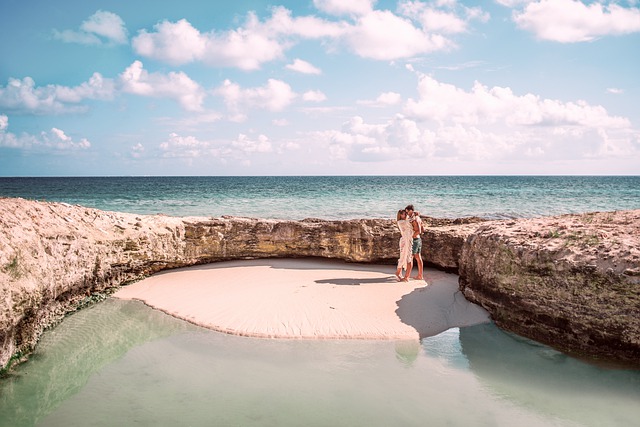 For instance, you'll have an opportunity to witness one of the most spectacular sunrises you'll ever see at Punta Sur. This is the place where the sun's rays touch Mexico for the first time and, as you'll be standing on top of a cliff, you'll get to enjoy some fantastic views. It doesn't get much more romantic than that!
If you stay a little bit longer, make sure to walk on Punta Sur's trials, where you'll be able to see impressive sculptures. This open-air museum with the sea in the background is unlike anything you've seen before!
Food is another thing people often associate with romance. So, in the evening, treat yourself to dinner while looking at a breathtaking sunset at Playa Norte. Or, visit one of plenty of excellent restaurants and enjoy authentic (and super delicious) Mexican food.
Lots of adventure opportunities
What makes Isla Mujeres a perfect destination for couples is that it offers plenty of adventure opportunities. After all, not all couples want to spend time only doing romantic activities. Below, we'll reveal the top three fun things to do while visiting Isla Mujeres. You can also check out and book different Isla Mujeres tours.
Swimming with whale sharks
One of the most unique (and definitely coolest) things to do in Isla Mujeres is swimming with whale sharks. So if you and your loved one are true adventure lovers, this is something you shouldn't miss.
Oh, and don't let the name scare you, as these sharks are entirely harmless. Just keep in mind that if this is something you want to try, you'll have to book your trip between May and September.
Visit the Mayan temple to Ixchel
We already mentioned Punta Sur – a rocky, coastal cliff that gives views of gorgeous sunrises. However, this place is not only famous for that, but it's also home to the remains of the Mayan temple to Ixchel. There, you'll also find a statue dedicated to this goddess.
Diving at an underwater museum
One of the most popular activities in Isla Mujeres is diving in the underwater museum called Musa. This is literally an underwater installation made of statues. Different artists made the statues, and the purpose of the installation was to promote conservation.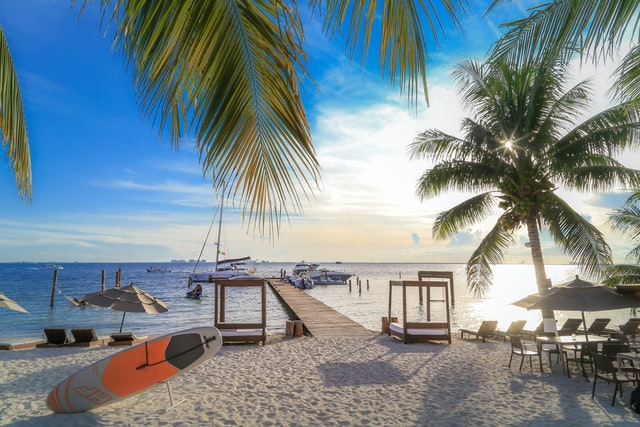 Given that it's in such shallow waters, you can try scuba diving or even snorkel above some installations. However, you can't go on this tour on your own. As the art pieces are scattered offshore, you'll need a boat and a guide to be able to see them.
So, when are you visiting Isla Mujeres?
Knowing all of the above, it's no wonder why so many couples like visiting Isla Mujeres, even if it's their first time visiting. Hopefully, we were able to inspire you to grab your loved one by hand and start booking your next Caribbean adventure! And to make organizing your trip even easier, make sure to visit cancuniairport.com. There you'll find all information you need and much more!