After months of lockdown, Cancun is preparing to receive tourists again. Thousands of businesses are getting ready for the new normal. Just like the airlines, which are implementing new protocols on operating activities thanks to this, USA flights will return to Cancun. We want to tell you the latest news about that!
On June 8, nearly half of the hotel rooms will reopen in Cancun. At the same time, the international airport will begin to receive more than 7 international flights from the United States.
"From June 1 to 7 most of the airlines will already be flying; American Airlines is currently flying from Miami, Charlotte, Dallas and Chicago; Jet Blue is flying to New York, United is flying to Houston and in the course of the month of June Delta flying from Atlanta integrates, and SouthWest, which has connections with 16 different US cities, is going to start reinstalling the flights, also AA is going to start installing other routes including from Dallas to Cozumel". Said Dario Flota, Tourism Promotion Council DIrector.
Concerning European flights, these will return in July.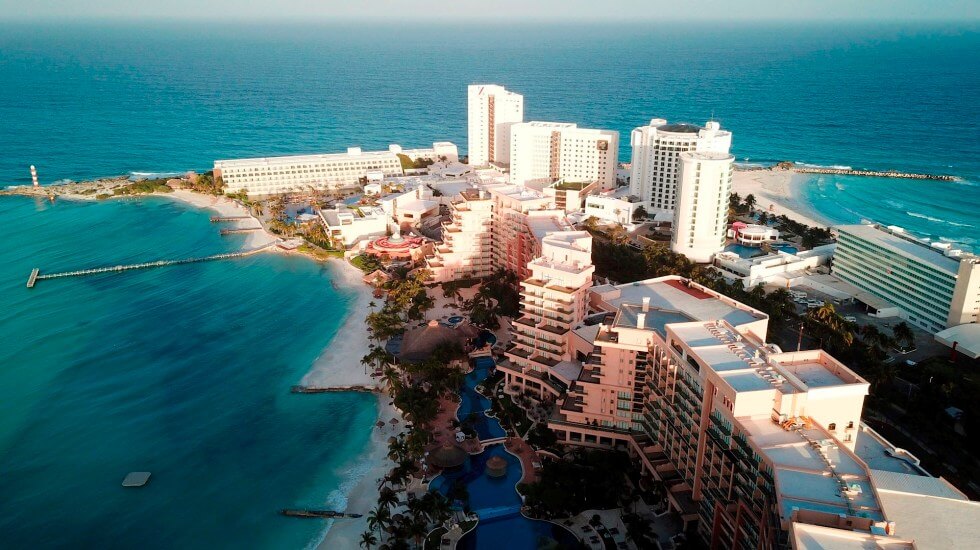 Resume of activities
With the opening of hotels, other activities will resume such as golf courses, beach clubs, and some parks and tours, like Grupo Xcaret, which will be ready by June 15. It is expected that vacation clubs will reopen on June 15, while wedding activities will resume at the end of July.
As you can see, Quintana Roo has a well-done plan to restart the tourist activities. Quintana Roo has amazing destinations like Cozumel, Isla Mujeres, Playa del Carmen, and Tulum. Last week the state received the certification of safe destination which makes the people who come to Quintana Roo can be sure that they are not in danger at this point. In this way, USA flights will return to Cancun, hoping that more countries can come too.
Cancun Airport is also contributing to the new normal, by adding protocols and hygienic measures.