Cancun Airport >> Airport Info >> Services
Cancun International Airport offers all that a passenger needs on a trip. You can learn more about the Cancun Airport services below.
Free Wheelchair service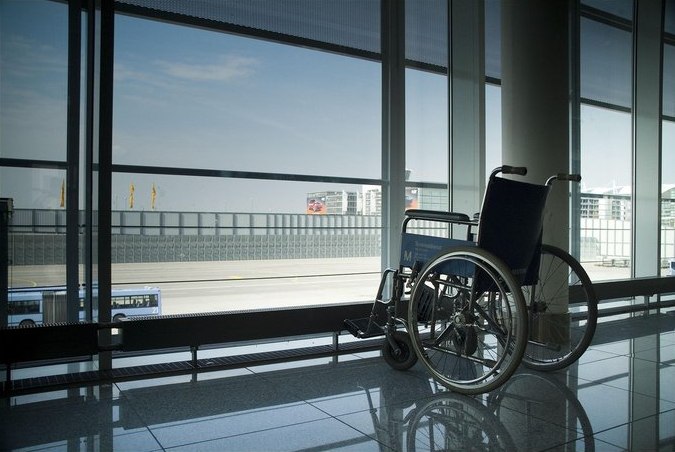 One of the amenities that Cancun Airport offers is a free wheelchair service.
It is available for all the passengers that require this service. Ask for a wheelchair with Cancun Airport Staff or with your airline.
Free Shuttle between terminals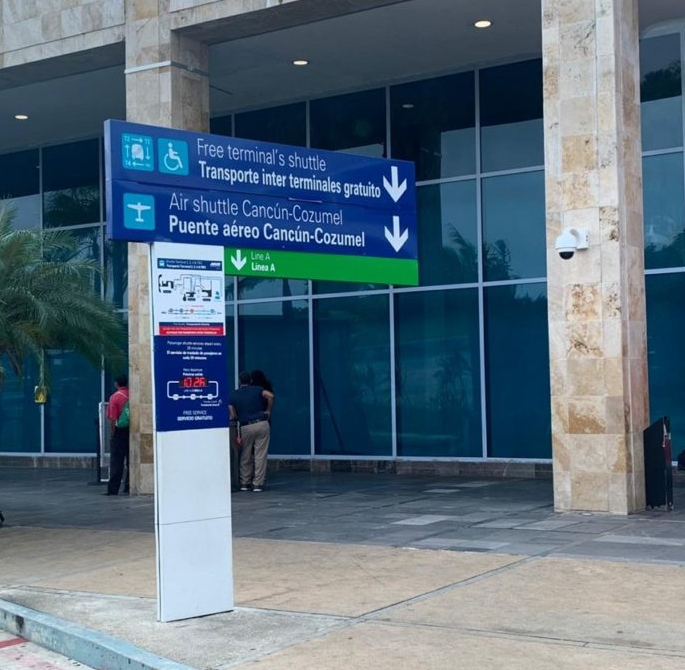 Some of the most frequently asked questions are about Cancun Airport Transportation. This service is especially for all those who need to get to another different terminal.
This free shuttle is available every 30 minutes. It's really easy to use it, you will find this bus stop outside of each terminal.
Cancun Airport has 4 terminals and receives many flights daily with connection. That is why the airport offers this amenity for all the passengers.
Lockers
For passengers comfort, Cancun Airport service of lockers where you can keep all your belongings. If you don't want to carry your luggage while you wait for a long flight or probably you want to go out to the airport you can use the lockers.It is important to let you know that this service is not free. The cost of 24 hours of lockers is about $10 USD approximately.
Free Wi-Fi
Most of the passengers are from another country and probably can't use their own internet in Cancun Mexico. That is why it is essential that an airport has a free service of Wi-Fi. Make sure you have brought your charger to spend an online time at Cancun Airport.
ATM
Cancun Airport has ATM service in every terminal. Do not worry about you money you will be able to get your cash when you arrive. You will find ATM in every terminal in Cancun Airport