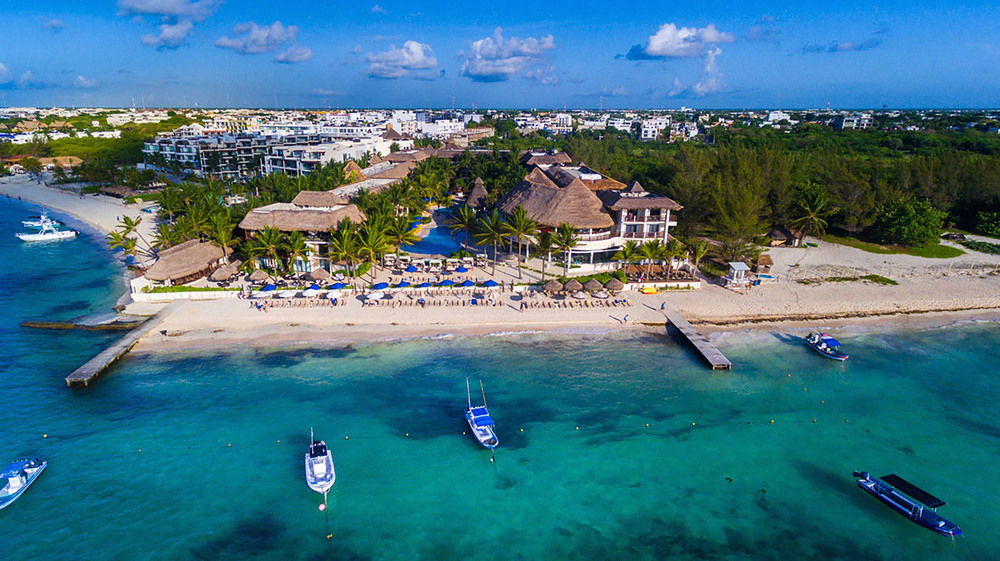 Overview
Playa del Carmen is definitely the heart of the Riviera Maya, it is located between Cancun and Tulum the perfect spot for a place like this. It is 45 minutes away from Cancun Airport. And besides, it is also located in front of one of the best Caribbean islands, Cozumel Mexico. Playa del Carmen has absolutely everything for the perfect trip, it is surrounded by nature at every place you go. It has beautiful beaches with turquoise colors that you have never seen before, and amazing cenotes with depth and cold waters where you can see fish and caves and enjoy the best snorkeling in those amazing clear waters. Playa del Carmen is also very well known for its fabulous nightlife, this city shines by itself at night, you will definitely have fun any time as soon as the sun goes down at Playa in one of the many nightclubs that possess. Discover in this Playa del Carmen Travel Guide the best thing to do in this paradisiacal city.
How to get to Playa del Carmen from Cancun Airport
This beautiful cosmopolitan city in the Mexican Caribbean is just 45 minutes from the Cancun Airport and 55 minutes from Cancun Downtown.
To get from the Cancun Airport to Playa del Carmen you can make a reservation of a Private Cancun Airport Transportation.
This transportation is perfect when you want everything to be easy and smooth and also less expensive than the regular taxis at Cancun Airport. Private airport transportation is really easy to book online and you can pay through different methods like credit or debit cards, PayPal, or cash. There is also a Bus Station in Cancun Downtown and some public vans that take you to Playa Del Carmen.
When to visit Playa del Carmen
The best time to visit Playa del Carmen is between April and May when there are fewer people along the shore. Day temperatures hover between 70 and 80 degrees Fahrenheit, dropping slightly in the evenings. From October to March, the climate is generally dry and slightly warm. Summer days and nights tend to offer high temperatures and humidity. Hurricane season lasts from June to September, so check weather forecasts and hurricane warnings before booking your trip.
Things to do in Playa del Carmen
Beaches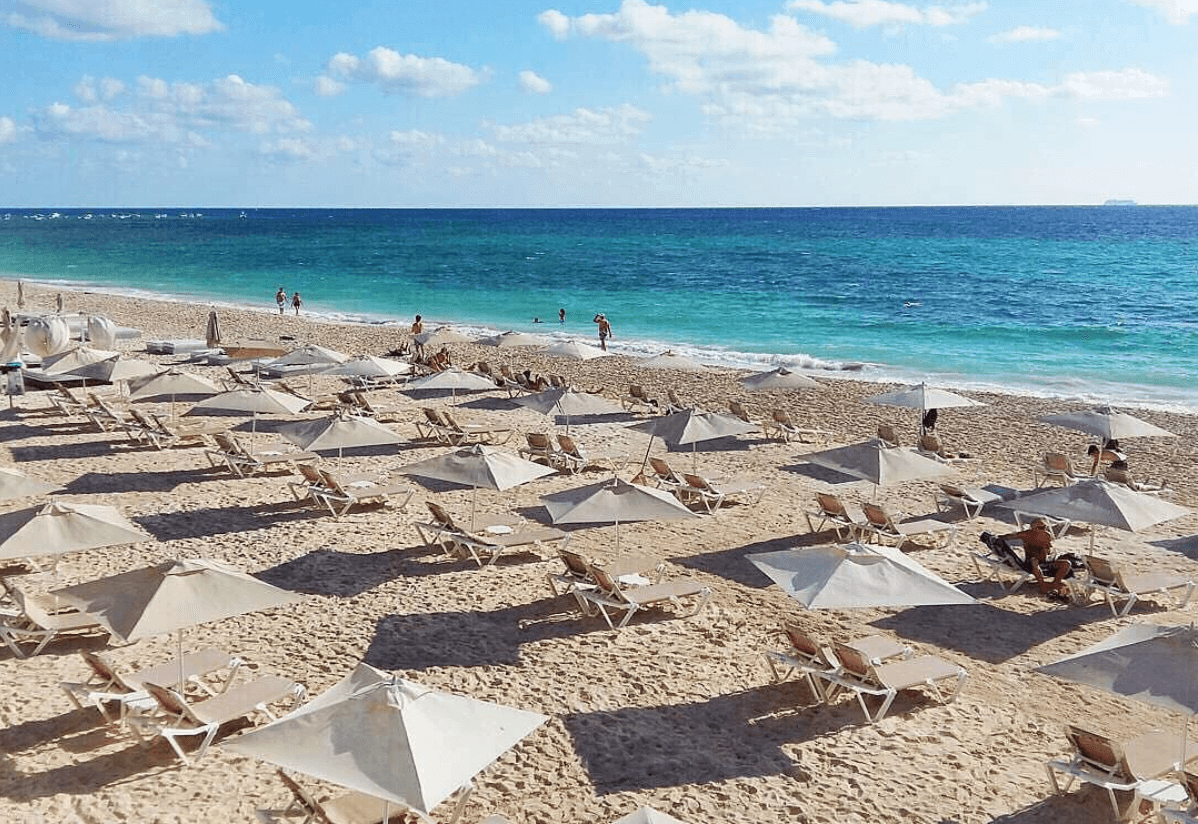 Mamita's Beach This is one of the most famous beaches in the city, it is very central and has several beach clubs to have a great time. It is a cosmopolitan beach and one of the symbols of Playa del Carmen, a place full of music, sun, and a good atmosphere.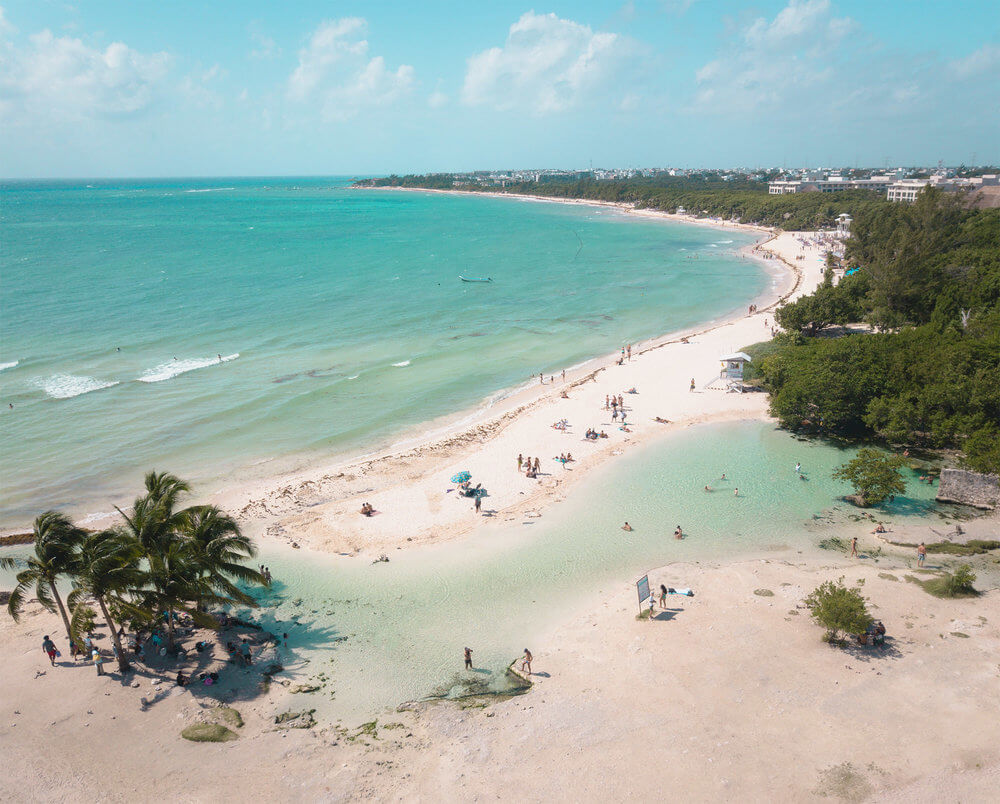 Punta Esmeralda
This public beach located on the shore of the Colosio colony is highly visited by the locals of Playa del Carmen. Its union with an open cold water cenote makes it special, in which a dip will help you deal with the heat.
Cenotes
There is nothing better than spending a day swimming in a wonderful cenote in the Riviera Maya. I assure you that it will be the most relaxing day of your vacation, imagine yourself floating in fresh and crystal clear waters. Besides de prices are very affordable!
Cenote Cristalino
This Cenote is located 20 km from Playa del Carmen, a 20-minutes drive. Upon arrival at the Cenote Cristalino, you will marvel at its vast vegetation around it, the water is transparent and you will be able to visualize giant rocks and tree roots.
The entrance to the Cenote Cristalino has a cost of $ 150 MXN for adults, $ 100 MXN for children under 11 years old and divers and models pay $ 200 MXN. They are open from Monday through Sunday from 8:00 am to 6:00 pm. The payment for access already includes the rent of the life jacket. Don't forget your snorkel equipment, anyway, they are able to rent you one if you do not bring yours.
The use of sunscreen is prohibited, it is important not to put it on as these contain chemical ingredients that alter the flora and fauna of underground rivers. Also, you are able to bring your own food, there aren't restaurants in the Cenote.
Do not forget your cash and a mosquito repellent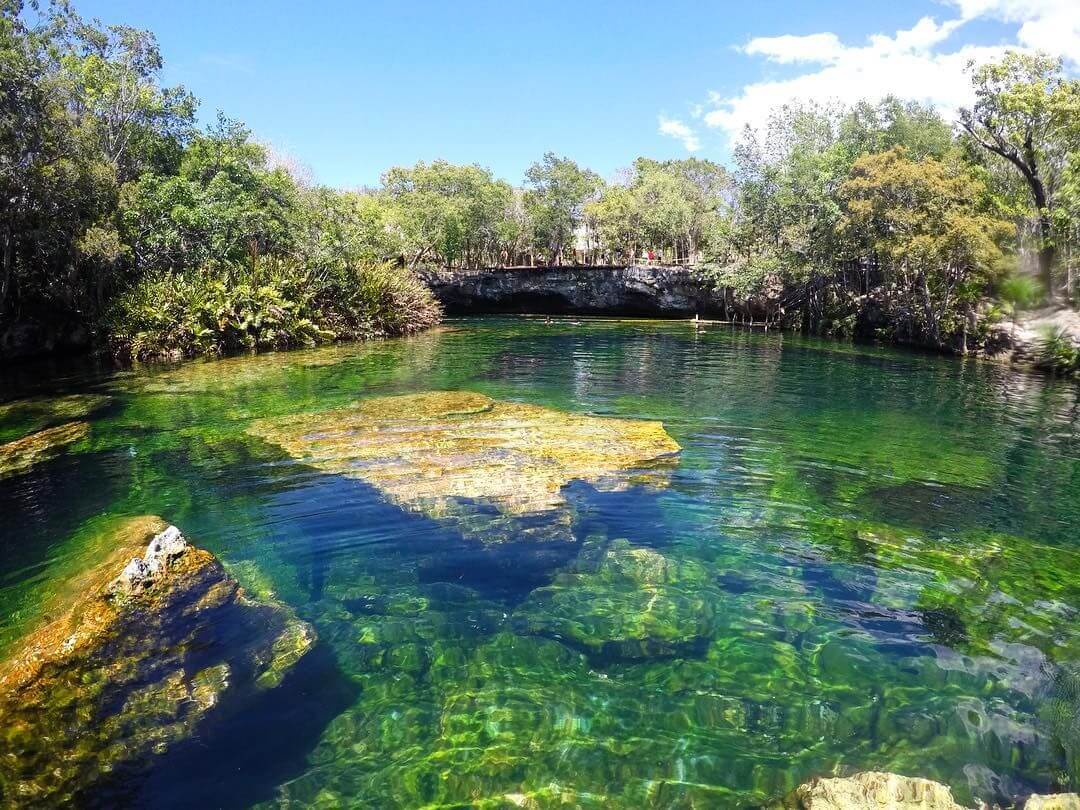 Cenote Jardin del Eden
This cenote is surrounded by green vegetation and trees of the region that gives the impression of being in a Garden, around there are some palapas to rest or enjoy nature and relax. Besides, It is one of the largest open-air Cenotes in the Riviera Maya. It's like a huge pool in the middle of the jungle, where you can enjoy a fantastic time either swimming, snorkeling, diving, or just refreshing yourself in its waters. It is located only 20 minutes away from Playa del Carmen. Pets, alcoholic drinks, smoking, and sunscreen are not allowed, please follow all the instructions in the place. Do not forget your snorkel equipment or you will have to rent them, bring some cash and mosquito repellent.
Cost $ 100 MXN Adult $ 50 MXN Child
Open from 7:00 am to 5:00 pm from Monday to Sunday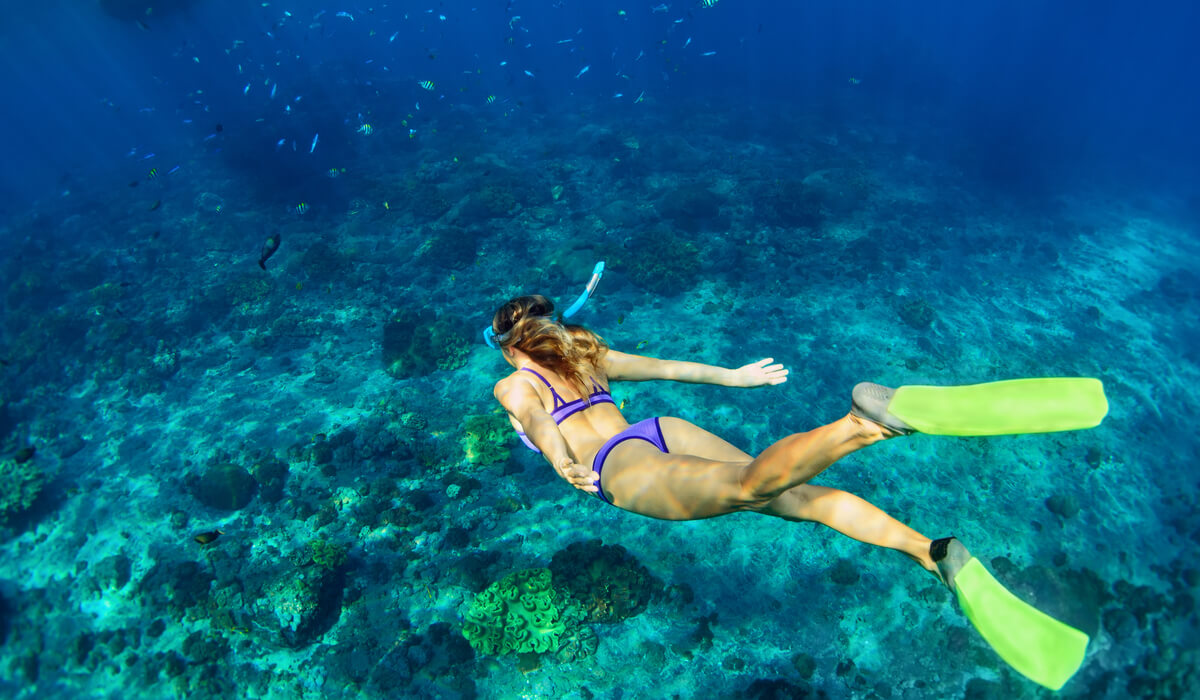 Snorkel in Playa del Carmen
Do not forget to do snorkel in your Playa del Carmen trip, thanks to its privilege location you will have different options to make snorkel. As soon as you get to the city travel agencies will offer you snorkel packages so you won´t have to worry about that. Cozumel is a good option to do it, as well as Akumal; turtle sanctuary. These Places are the best to do snorkel.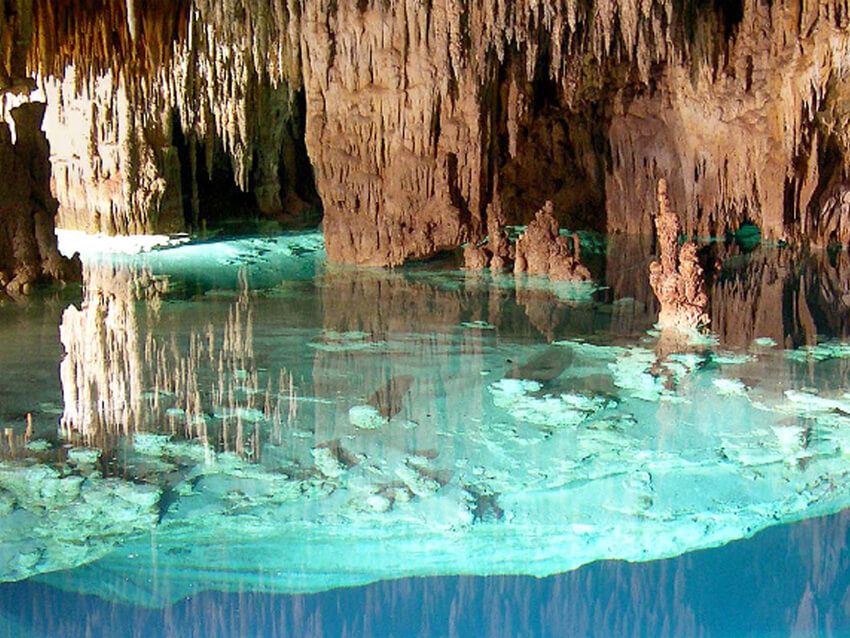 Rio Secreto
Río Secreto is one of the best parks in the Riviera Maya, an excellent place to visit as a family with children, a group of friends, a couple, or alone.Río Secreto, an underground nature reserve in Playa del Carmen with crystal clear waters and impressive stone formations. You should definitely visit this place on your next trip to Playa del Carmen.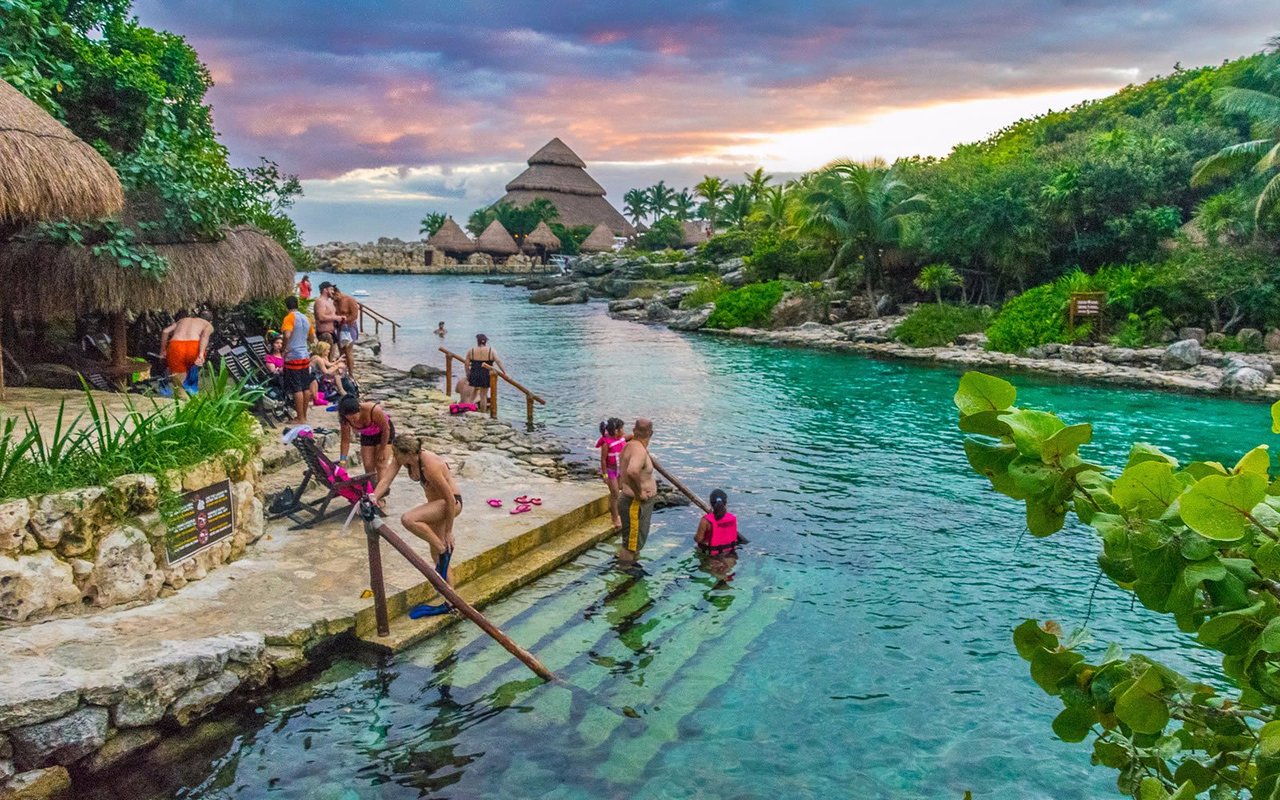 Xcaret
This eco-park is where you'll be able to see some of Mexico's Intangible Cultural Heritage. There is something for everyone; for nature lovers, an underwater river, an aviary, a butterfly pavilion, and an orchid-bromeliad museum. It also has great areas to swim and snorkel while zipping a margarita. In addition, as part of the cultural offer, it has Mayan ruins replicas, a hacienda, a Mayan village, a Mexican cemetery, and the greatest Mexican show you will ever see.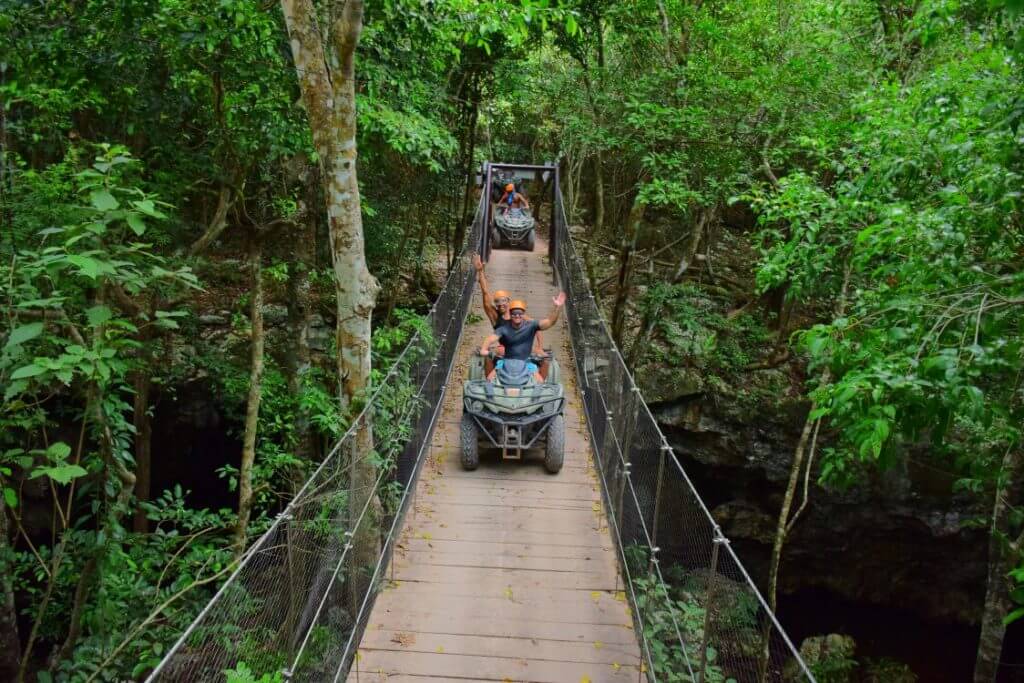 Emotions Native Park
Experience the emotion of driving an ATV vehicle through jungle trails. Enjoy pleasant walks immersed in a protected natural area to explore caves, fly above vegetation with zip lines, discover archaeological vestiges, learn about the lifestyle of the first inhabitants, and swim in a beautiful cenote with crystal clear water.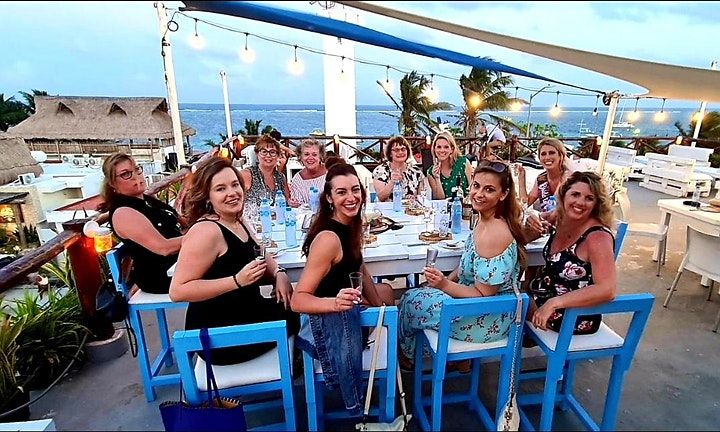 Tequila Tasting
While in Cancun, you can also take a Tequila Tasting class and learn more about this drink. Not only that but in most of the tastings, a delicious meal is served to accompany your drinks and have a better experience.
More Places to sightseeing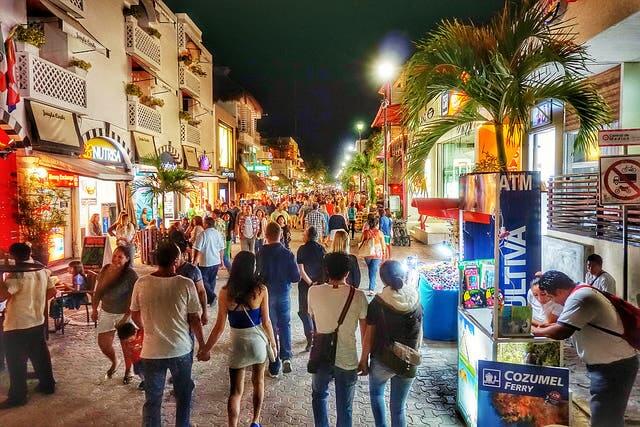 Fifth Avenue/Quinta Avenida
Fifth Avenue is the most famous street in Playa del Carmen. It is full of color and life, here you can find cafes, boutiques, restaurants and much more. It is especially pleasant in the afternoons when it is not so hot and the brightness of the lights and the live music from different establishments welcome you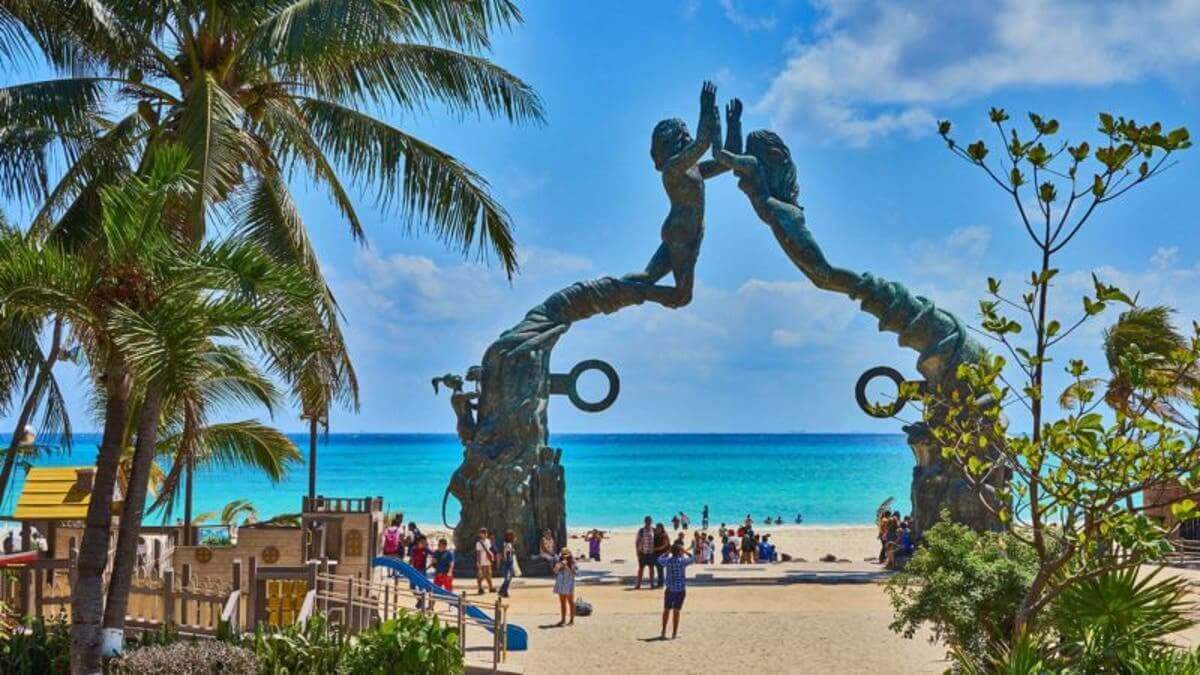 Parque Fundadores
This park is very famous in the city for the spectacle of the "Voladores de Papantla". This ancient Mexican ritual involves men dressed in colorful clothing hanging upside down from a 30-meter (98-foot) pole. They turn and descend slowly to the ground as one stands on top of the stick, playing flute and a drum.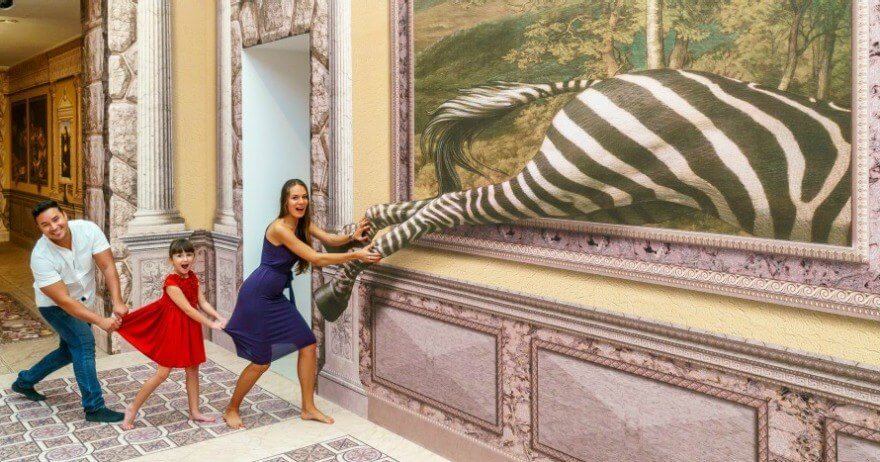 3D Museum
America's first 3D illusion art museum, kids (and adults) of all ages can have fun here. Take photos and become part of the art as you merge with the incredible two-dimensional images that surround you.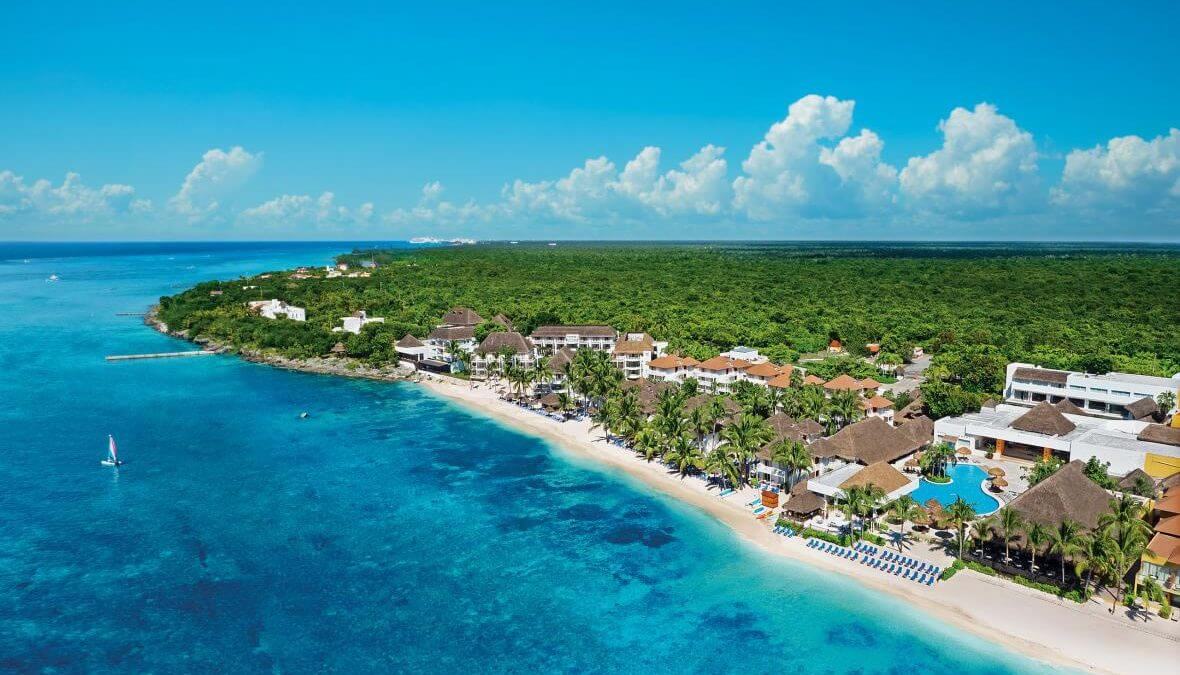 Visit Cozumel
You cannot leave Playa del Carmen without visiting Cozumel, and it is only 20 minutes away. You cannot leave Playa del Carmen without visiting Cozumel, and it is only 20 minutes away.
Where to stay
Playa del Carmen offers a wide variety of accommodations for all types of travelers, from backpackers to luxury. We will show you some great options for your next trip to the Riviera Maya
Best Hotels
Banyan Tree Mayakoba Resort
Surrender to the pristine shores, robust life forms that abound in this area of freshwater lagoons, mangroves, natural dunes, intricate coral reefs, and the famous Riviera Maya coast.
Let your spirit dance to the sound of the Caribbean breeze. Mayakoba is an Arcadia of native birds or fish with carefully preserved ecosystems. Banyan Tree Mayakoba is the epitome of a luxury vacation, a place that brings Asian hospitality to the idyllic Riviera Maya. In its own zone within the space of the integrated complex of Mayakoba, you can immerse yourself in unspoiled nature without sacrificing the charm and warmth of a family resort.
The Banyan Tree Spa has all the services, including massages and body treatments. The Banyan Tree complex also provides a fitness center and boat trips through the mangroves (departing from the lobby).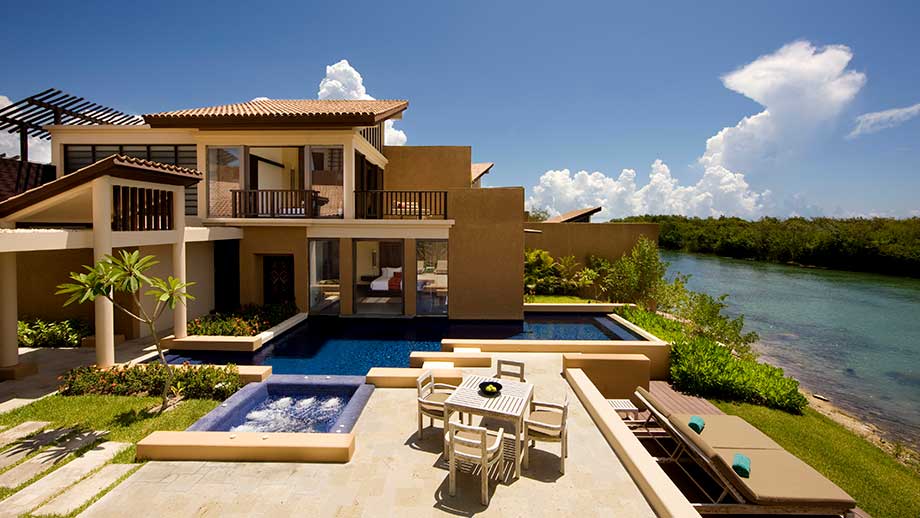 Xcaret Hotel
Hotel Xcaret Mexico is a cosmopolitan resort that has redefined the concept of all-inclusive with its innovative All-Fun Inclusive®, being the only hotel in the Riviera Maya to offer access to all the parks and tours by Grupo Xcaret. Its sustainable architecture integrates the hotel's facilities into nature while paying tribute to the traditions of Mexico, thus preserving not only natural resources but also the country's cultural legacy. Hotel Xcaret Mexico is more than a hotel, it is the most complete leisure experience in the Riviera Maya.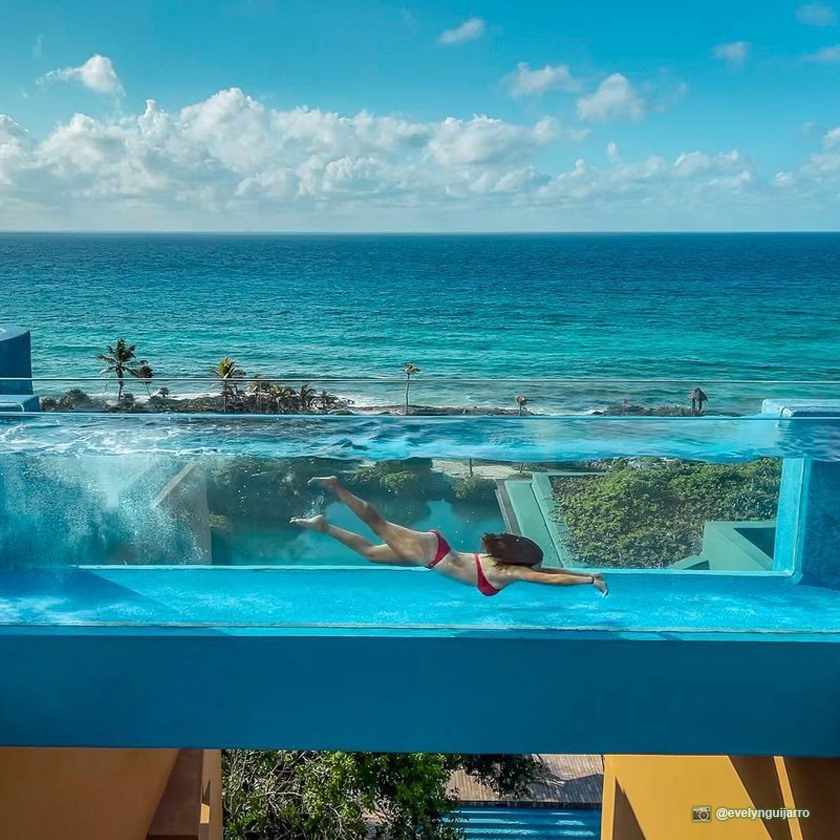 El Dorado Maroma.
El Dorado Maroma is an adults-only hotel on the Riviera Maya and is the ideal location for a romantic oceanfront getaway. This elegant space has for you all the luxury amenities of its exclusive Gourmet Inclusive® concept.
With a sophisticated and contemporary design, the Dorado Maroma includes 128 rooms, six restaurants of different specialties, four bars, and all the comforts that this earthly paradise has for you.
Its exclusive Gourmet Inclusive® concept offers premium beverages, à la carte gastronomic delights, concierge services, beach butler, culinary activities, and evening entertainment.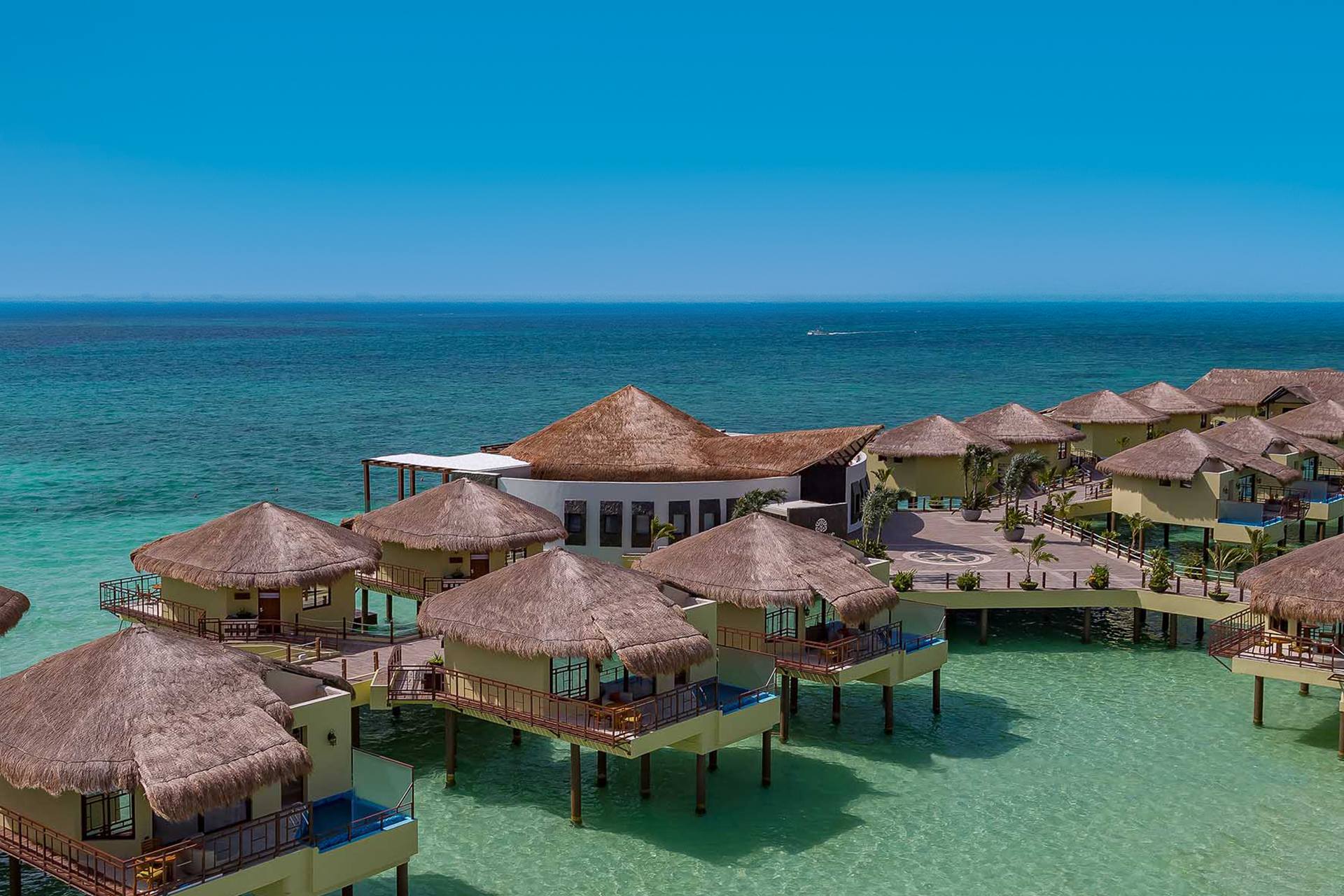 Kaban Hostel
Kaban Hostel provides storage for belongings and a designated area for smoking also offering an outdoor swimming pool, a free car park, and currency exchange.
Staying at Kaban Hostel in Playa del Carmen, guests will be 15 minutes' walk away from Epicurean Chef Services. Cavernas Chaaktun is located next to the property.
The venue offers 10 rooms. Most of them feature climate control, a private safe, a balcony, a dining area, and an iron and ironing board. The accommodation provides shared bathrooms with showers and bathtubs.
Guests can make use of karaoke and a terrace at the bar onsite. Playa Del Carmen airport is 10 minutes' drive from the accommodation. The venue offers bikes for rent.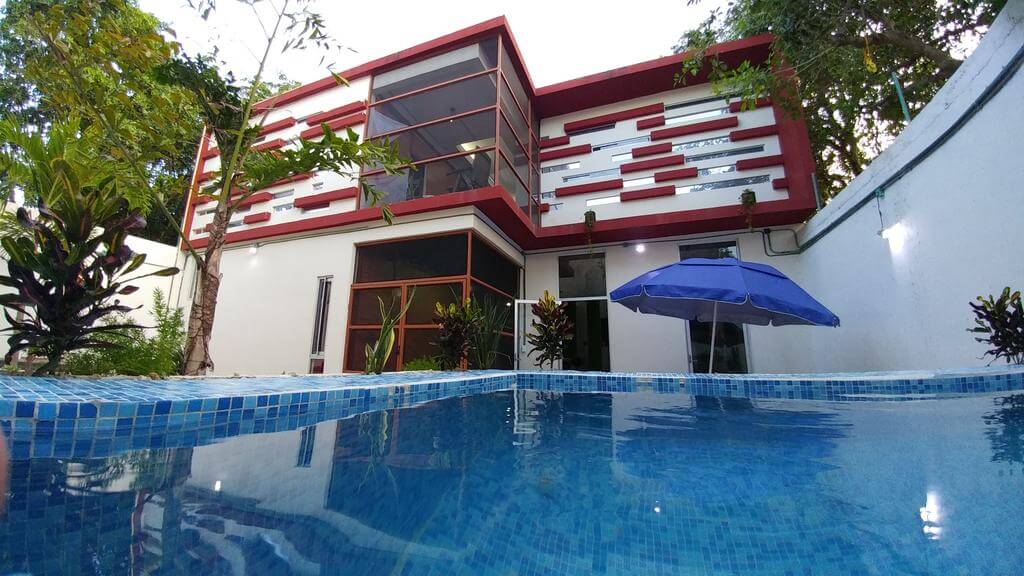 El Fogon is famous in Playa Del Carmen. Not only has it been a favorite of tourists and locals for years, but it was even recently mentioned in the TV Series Master Of None as a 'must try' taco place in Playa Del Carmen. You must try it, especially the al pastor tacos and the alambre mix which is like a tasting plate of some of their best dishes on offer.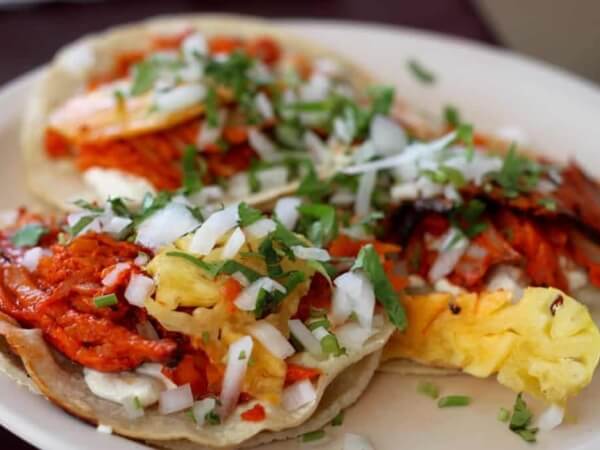 A cave with more than 10,000 years old it's waiting for you. Dinning at Alux Restaurant Lounge is an unforgettable experience. Enjoy the international cousine with specialty in seafood at the edge of a Mayan cenote is something you have to live. If you're looking for a unique restaurant in Playa del Carmen head down (literally down) to Alux.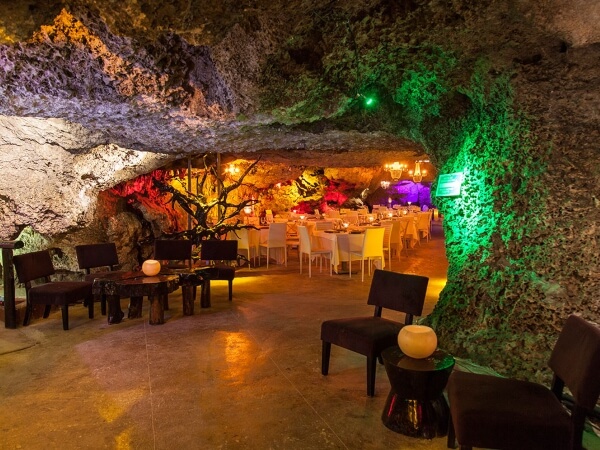 This is an authentic French patisserie, located in a funky Mexican beach town on the Caribbean Sea. Some people feel impelled to visit Chez Celine every day of their vacation. It's that good. From their freshly baked croissants, bread and pastries to their quiches, salads, crepes and soups, everything here is fresh and tasty. Chez Celine is located on 5th Avenue, but doesn't have that "touristy" feel. They are open daily from 7:30 am to 11:30 pm. Breakfast, lunch or dinner, Chez Celine won't disappoint. Try the breakfast special and order extra pastries to go.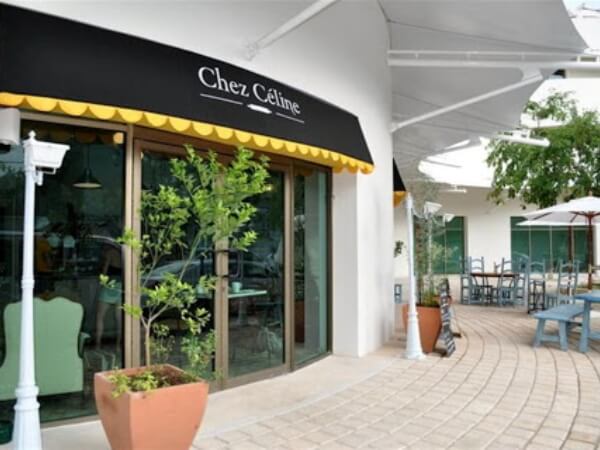 How to get around
Taxi
If you want to go around downtown you can take a taxi but know that if you take a taxi in the Hotel Zone, they tend to be expensive. Taxis are an easy and practical way to get around quickly and by yourself. What it's worth, we recommend using a taxi if you are going from your hotel to the Fifth avenue.
Bike rental
Bike rental has become famous in Playa del Carmen, probably because of its accessibility and that it's an activity itself.
Private transportation
Private transportation services are suitable for travelers who want to spend time getting to know the hotel zone or Riviera Maya without having to wait for transportation or having to pay every time. Private transportation has the advantage of taking you exactly where you want to be without you having to worry about driving.
Car Rental
Another option to move around the city is car rental, this is a more independent way of transportation. For people that feel comfortable driving in a new city, and if you have plans of exploring, this is a great option.