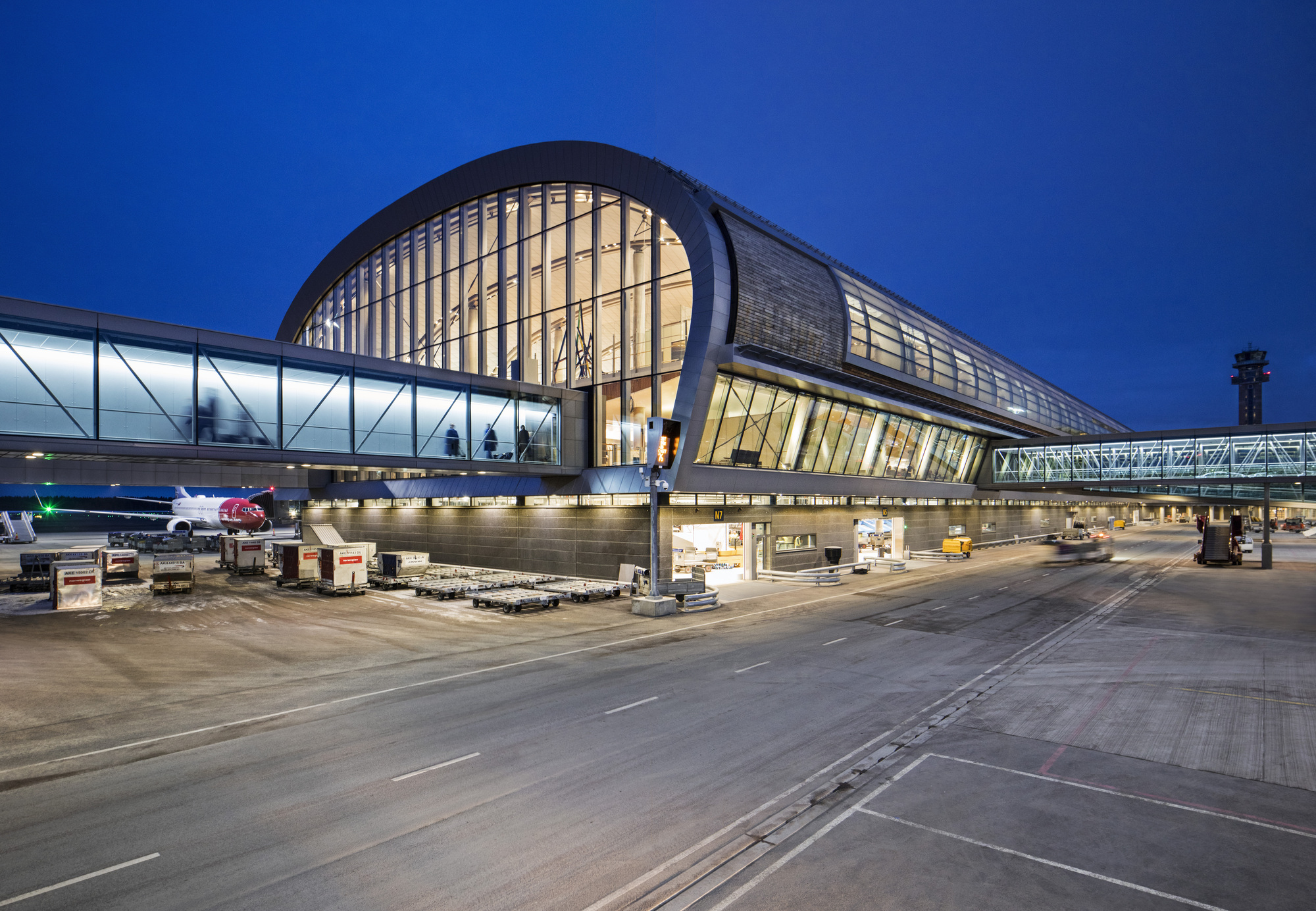 Address:  Oslo lufthavn, Gardermoen P.O. Box 100, 2061, Edvard Munchs veg, Gardermoen Norway
Phone: +47 64 81 20 00

Website:  avinor.no
Norway's largest airport and the country's main international gateway. It is officially called just "Oslo Airport", but in practice "Gardermoen" is often added to the name. This is to prevent confusion with the other airport serving Oslo: Sandefjord Torp Airport) and the airport in Fornebu, which closed in 1998. The airport is at Gardermoen, an unincorporated area within Akershus, 37 kilometres north-northeast of Oslo. It is very well connected by ground transport and the terminal is very efficient, but because it is large, allow some time to transfer.
A large number of flights arrive and depart from the airport. Many airlines operate flights to and from international destinations. Most domestic flights within Norway are operated by Scandinavian Airlines (SAS), Norwegian Air Shuttle and Widerøe.
There are flights to 112 international and 30 domestic destinations in Norway. There is a large number of intercontinental connections to the airport, as well as a dense network of short-haul connections to destinations throughout all of Europe, especially the Nordic countries. Severalt airlines operate direct flights to UK, Ireland and USA from Oslo Airport. There are around 30 airlines that operate at the airport that do have international flights. If you are transferring at Oslo, don't pick a flight with a too short connecting time.
You can find flights to Cancun Airport from Oslo Gardermoen International Airport: Flights to Cancun