Summer is coming, and airlines know that. The Caribbean is one of the most requested places to travel during this fantastic season due to its amazing weather, and atmosphere. Cancun Airport continues to recover from the pandemic and getting New Routes to Cancun for Summer 2021.
Stay with us to know great options to get a flight ticket to Cancun.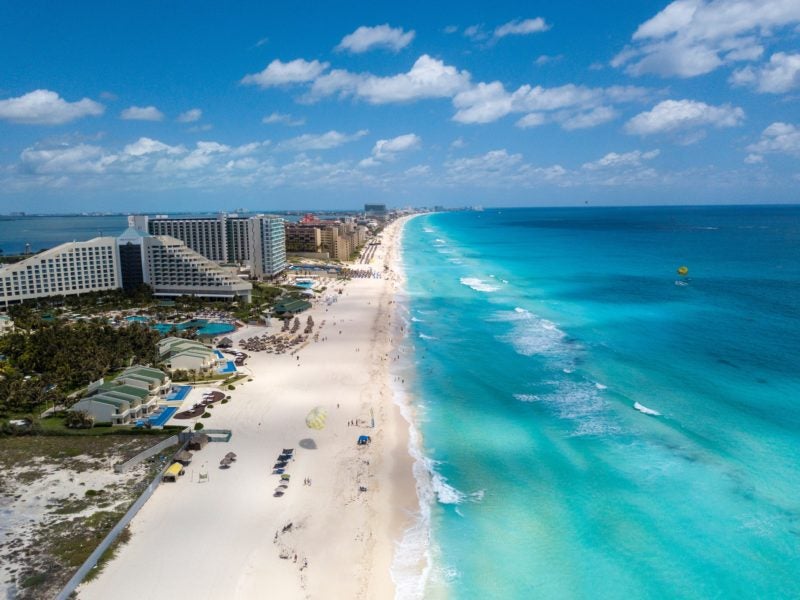 Flights to Cancun
Frontier Airlines has recently added the route Dallas-Fort Worth and Cancun. The new route will operate thrice-weekly from June 10th, Frontier would like to become a strong carrier in the Caribbean, and they are clearly looking for that adding these new flights to Cancun.
LATAM Brasil will restart nonstop flights to Cancun, Mexico. After four years the carrier will back to the Mexican Caribbean with twice flights per week with the airline's Boeing 767-300, with 30 seats in its business class and 191 in economy.
Wingo Airlines has added a route from Bogota to Cancun, and they also announced a direct flight Medellin – Cancun that will start on July 2021. As well Cancun Airport, Cancun Airport Arrivals, Cancun Airport departures, Cancun International Airport, Flights to Cancun