Overview
Isla Mujeres is situated 8 miles away from renowned Cancun City, this island's crystal clear water and gentle waves easily steal all attention and invite us to turn our vacay mode on. Ixchel the rainbow goddess´s presence is still evident in the picturesque, colorful, and diverse appearance of the island helping us stop time and bring out our most adventurous side.
History
Isla's history dates back over 1500 years when it was part of the Maya province, Ekab. The island served as the sanctuary for the goddess Ixchel, the Maya goddess of the moon, fertility, medicine, and happiness. The Temple was located at the South point of the island and was also used as the lighthouse. Isla remained a sanctuary until it was discovered by Francisco Fernández de Córdoba in 1517. Legend has it that the only inhabitants of the island were the priestess of Ixchel and her court of women. Scattered around were numerous gold, silver, and clay statues of Ixchel, and so the island got its name: Isla Mujeres, the Island of Women.
When to visit Isla Mujeres
The best time to visit is between December and March when the weather is most settled. The hottest month of the year is May with an average daily maximum of 36 C and an average low of 23 C. The coolest month of the year is December with an average daily maximum of 28 C and an average low of 20 C.
Isla Mujeres has a tropical climate with high temperates throughout the year, as with most tropical destinations there are both dry and rainy seasons, although even during the wetter months there are usually plenty of hot perfect sunny days and any rainfall usually comes in heavy showers which clear quickly.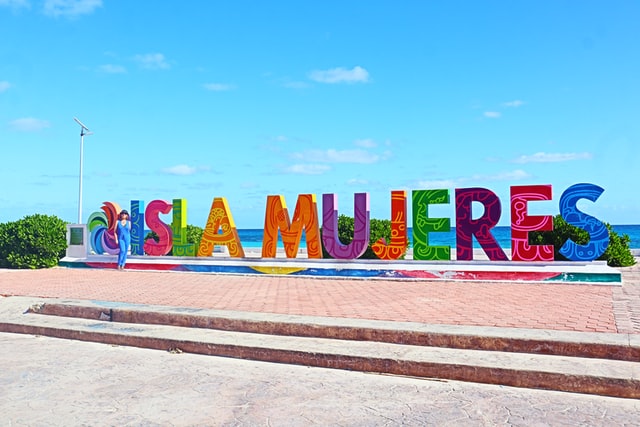 Things to do in Cancun
Beaches
Probably the most iconic destination of clear-turquoise waters is Isla Mujeres. If you visit Isla Mujeres, you must go to one of these wonderful beaches!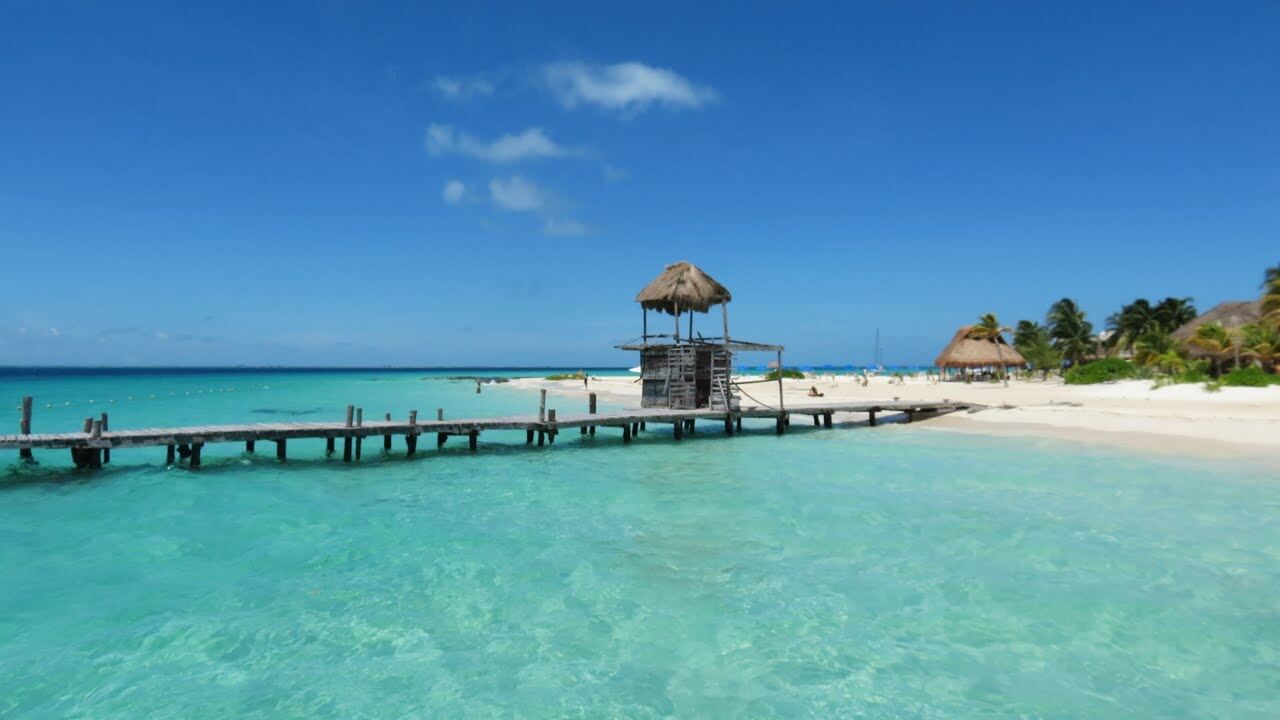 Playa Norte
Playa Norte is ranked as one of the most beautiful beaches in méxico and it reminds us that the greatest of pleasures in life are often the most simple.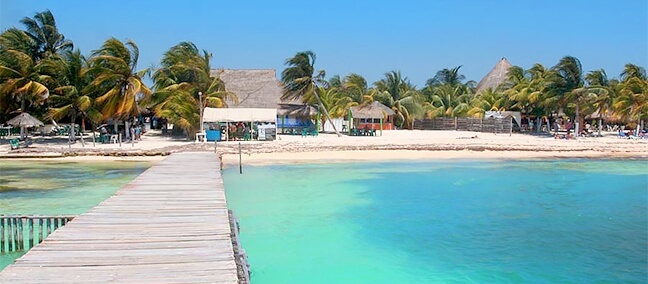 Playa Lancheros
Known as the home of Tikin Xic, this beach is perfect to spend some quality time with the family and enjoy the local cuisine.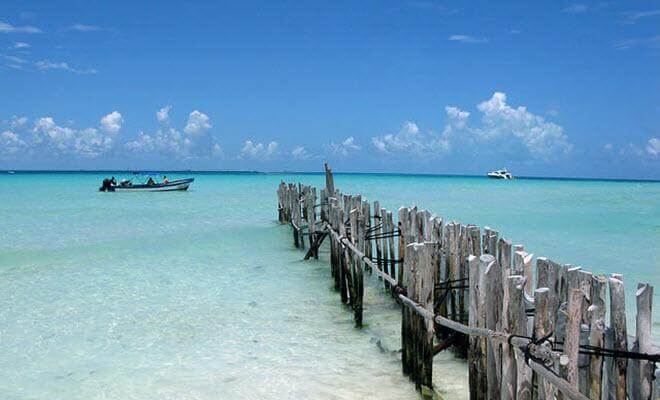 Playa Centro
Playa Centro waters are calm and shallow and have a few restaurants by the beach which is great for families with your kids who are looking forward to relaxing and having a good time.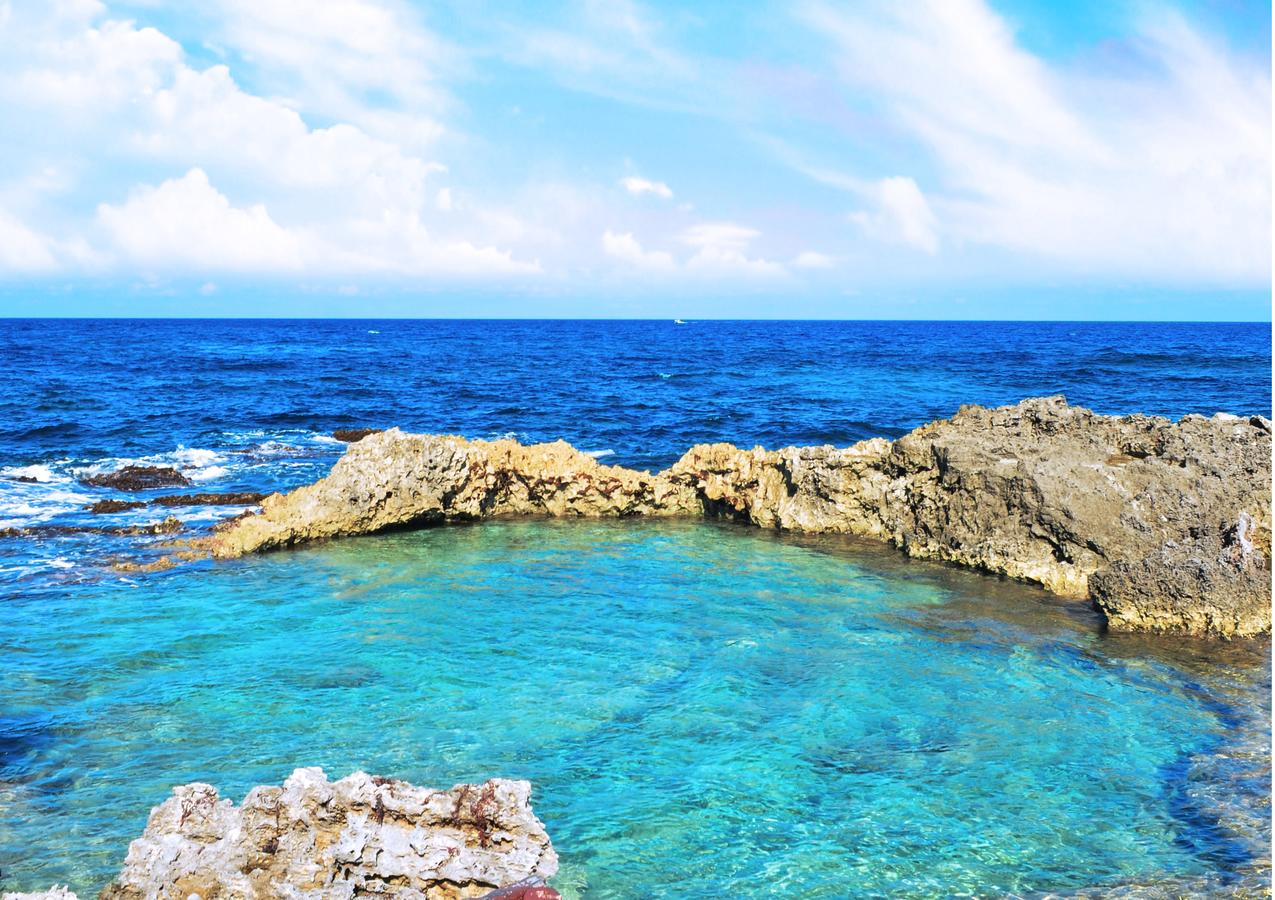 Piscina del Rey/ King's Pool
This cove known as the king's pool is in the furthest of El Yunque islet. King's pool is a great idea for travelers who have visited the island before and are looking for something different and not as crowded.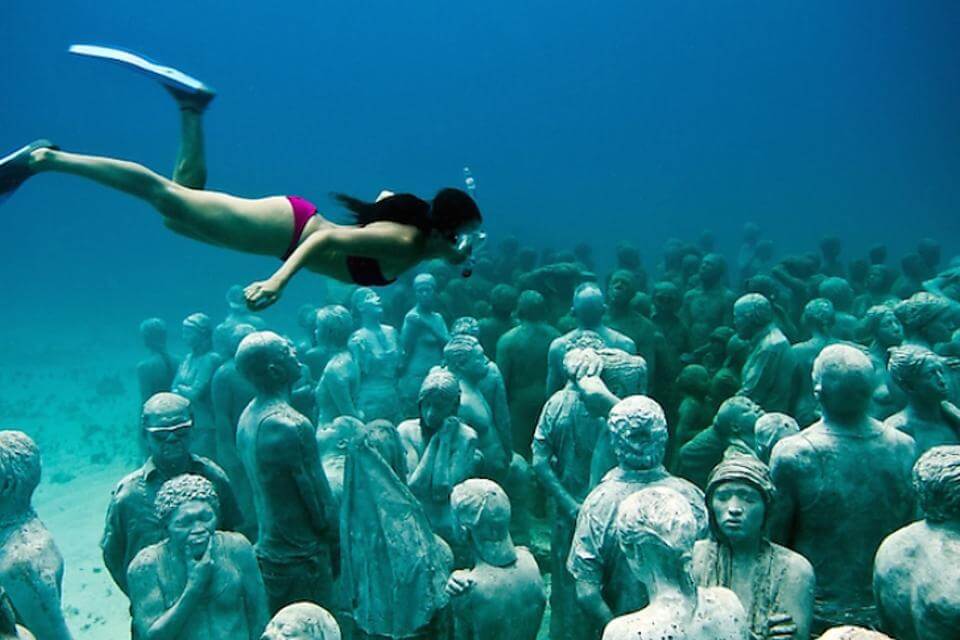 Tour de Snorkel subaquatic museum MUSA
MUSA combines the best of natural and man-made beauty. It`s 500 biodegradable statues receive over 750,000 visitors yearly, these statues are more than just stunning, they also help out the environment by allowing coral reef to attach and grow on them. Snorkeling and scuba diving are available for water sport enthusiasts and for those looking for a more relaxed experience, the glass floor boat tour is an option.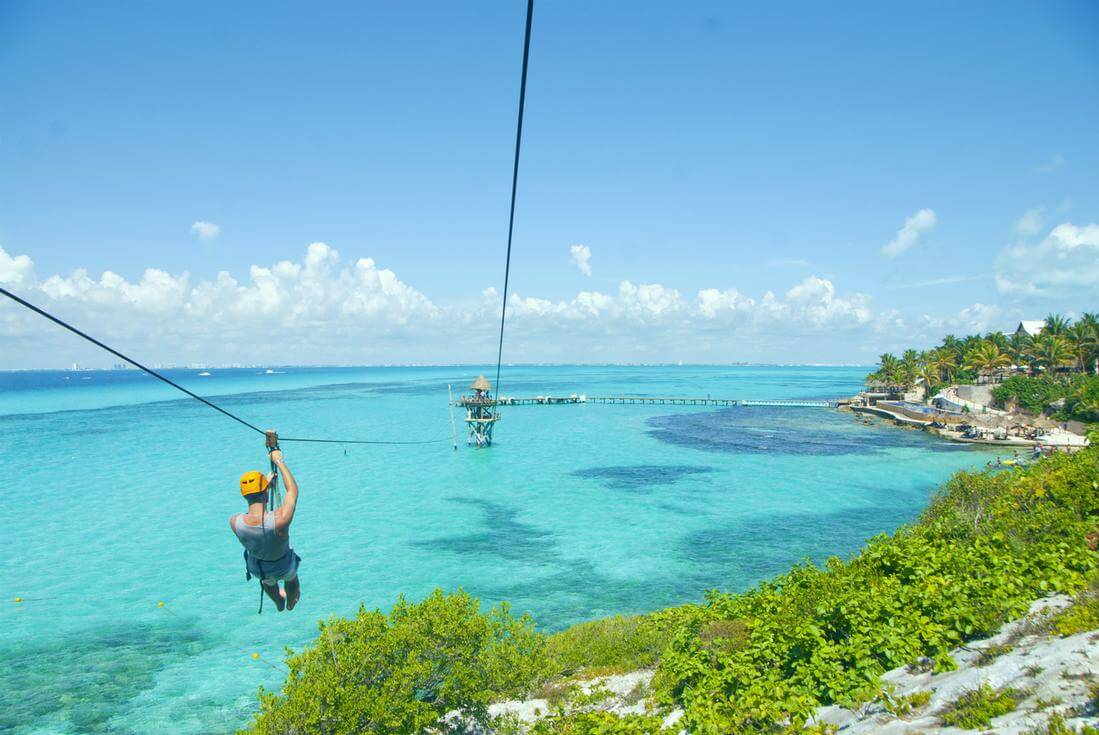 Garrafón
Garrafon park happens to be the perfect destination for those seeking adventure, watersports, and a rush of adrenaline while riding a zipline across the Caribbean sea. By the end of the day, a hammock and a nice and cold drink will be waiting for us by the endless pool, all we`ll have to do is relax and enjoy the view. You can't miss this famous park on the Island.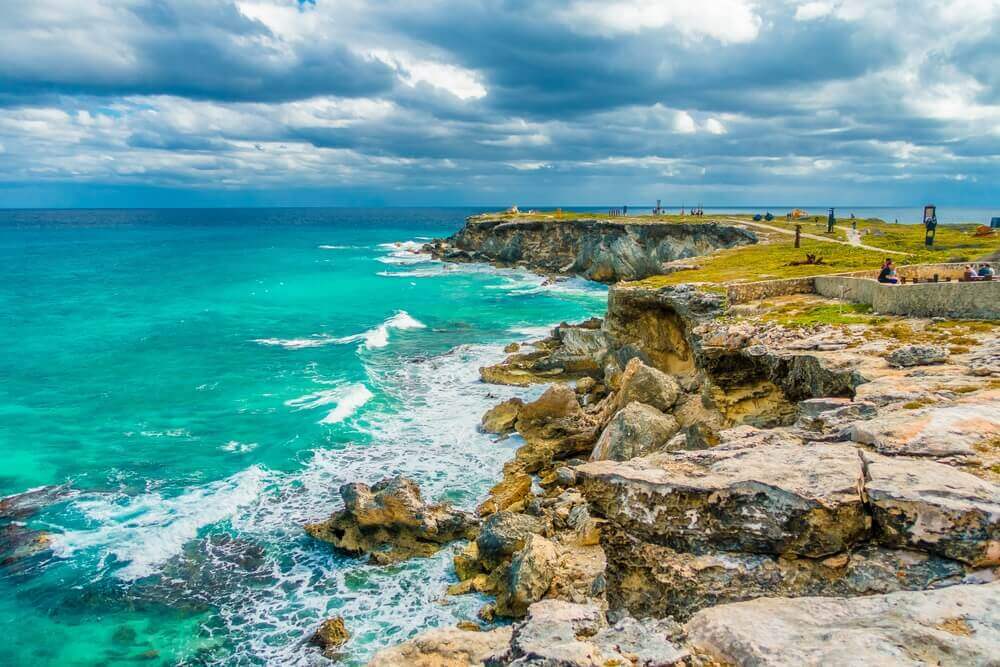 Punta Sur
Punta Sur holds the ruins of a temple dedicated to the goddess of fertility, love, and the moon, this side of the island honors Ixchel and the Mayan civilization's grandeur. The sculpture representing the rainbow goddess it`s the most visited for those who want to learn about Mayan culture and thank nature for the favors given. Besides this is the best view in the whole Island, you will definitely love it!
Fun fact: Isla Mujeres gets the first sunlight in Mexico!
Where to stay
Best Hostels
Balu Hostel
Balu is colorful, friendly, and perfect to make new friends, nationality is disregarded, and having fun becomes the top priority. Every summer night the bar and the pool transform into the heart of the party and in the morning the terrace is just the perfect spot to enjoy the sun dawn.
Nomads Hotel Hostel & Beachclub
Nomads Hostel is located in Punta Sur, far away from all the big resorts and crowded beaches from the island`s center. This hostel is designed to be a peaceful daylight retreat and an electronic and salsa party zone by night. Just looking at it we`re taken to the dream treehouse, now a dream come true for your enjoyment.
Selina Pok Na Isla Mujeres
Right in the heart of Isla Mujeres and facing the ocean, we find the chicest hostel in the area. Selina has 9 rooms that can be either shared or a little more intimate, like they palapa style teepees, all options full of charm, comfort, and great design. It`s signature open and free spaces make us feel part of the island and wish we never had to leave.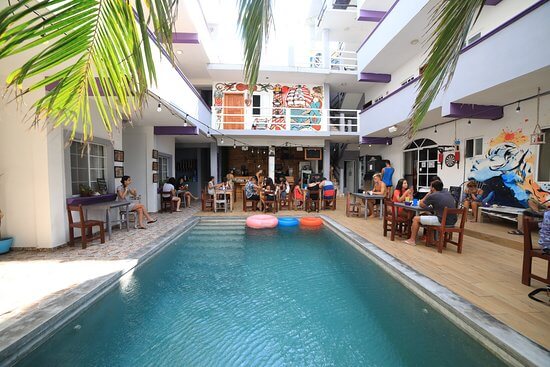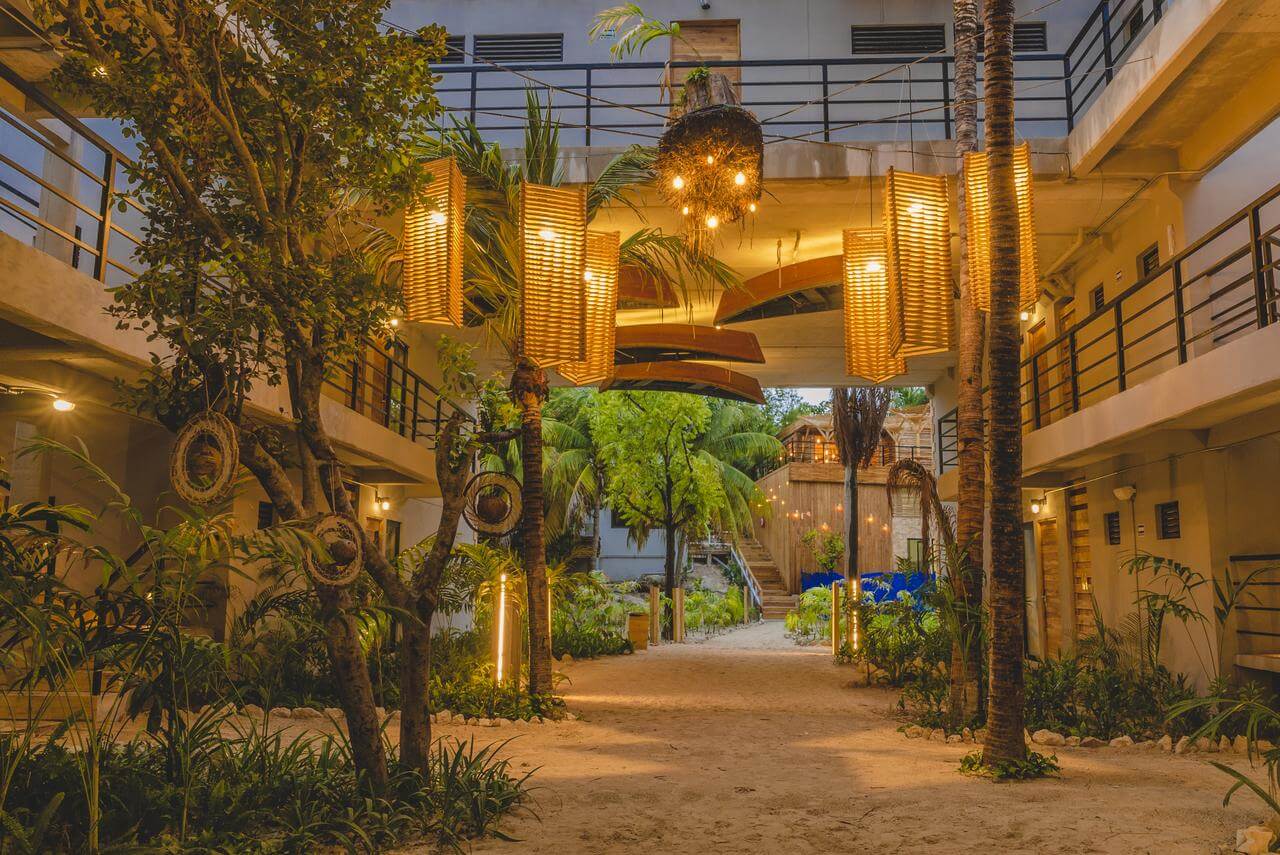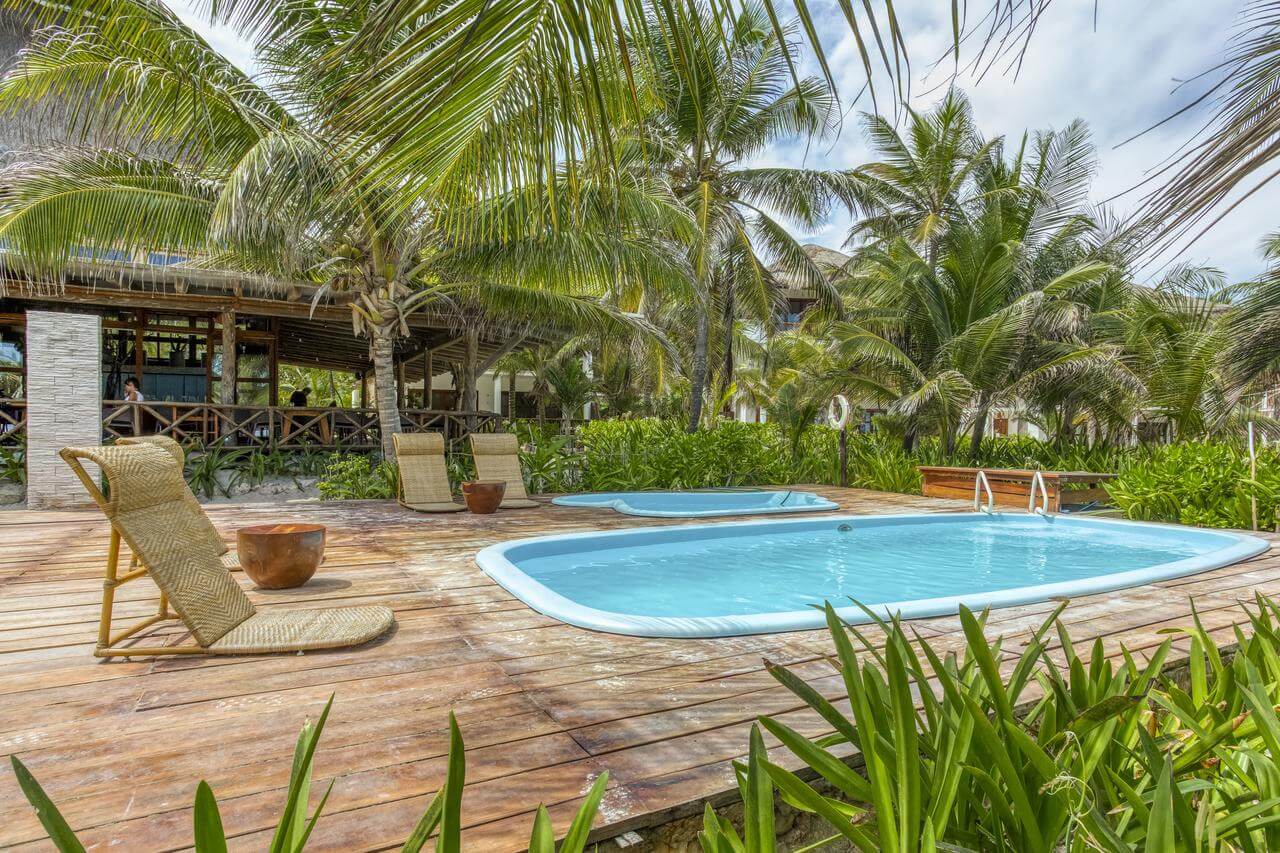 Luxury Hotels in Isla Mujeres
Zoetry Villa Rolandi
Zoetry Villa Rolandi recreates a beachfront Italian Villa enriched by the Caribbean Ocean and its white sandy beaches. Villa Rolandi is the perfect opportunity for someone looking for a luxury retreat, all 35 suites and junior suites offer steam showers, Bvlgari bath amenities, and water massage tubs with a view that allows us to connect with our soul. All specialty restaurants serve organic and holistic dishes made with locally grown ingredients and available 24/7. The spa treatment options are varied, one of their most popular by far its thalassotherapy which uses elements from the ocean and the Caribbean weather to enhance our bodies and harmonize minds and souls.
Izla Hotel
Izla hotel is located next to Tiburon beach and 25 minutes away from Isla Mujeres center, away from all noise but still keeping the island`s bohemian vibe. Izla's restaurants specialize in seafood and Mexican cuisine with room service available for all 125 rooms in the hotel. Tiburon beach is rarely crowded and the calm waves encourage us to relax and forget our stressful routine.
Lotus Hotel
Lotus hotel was created around the idea of eco-friendliness, this luxurious hotel offers 7 suites inspired on the chakras that govern our life which help us reconnect with nature and recharge with the universe energy. Guru beach club and restaurant offer high-end cuisine with organic ingredients and signature dishes such as Kobe beef and luxury wine cellar.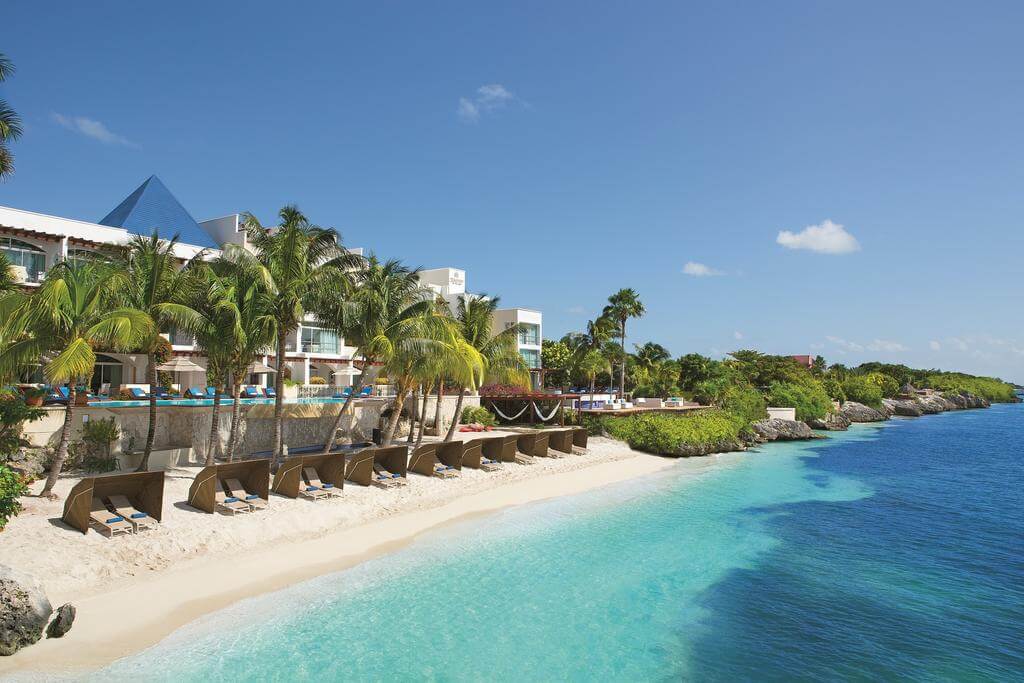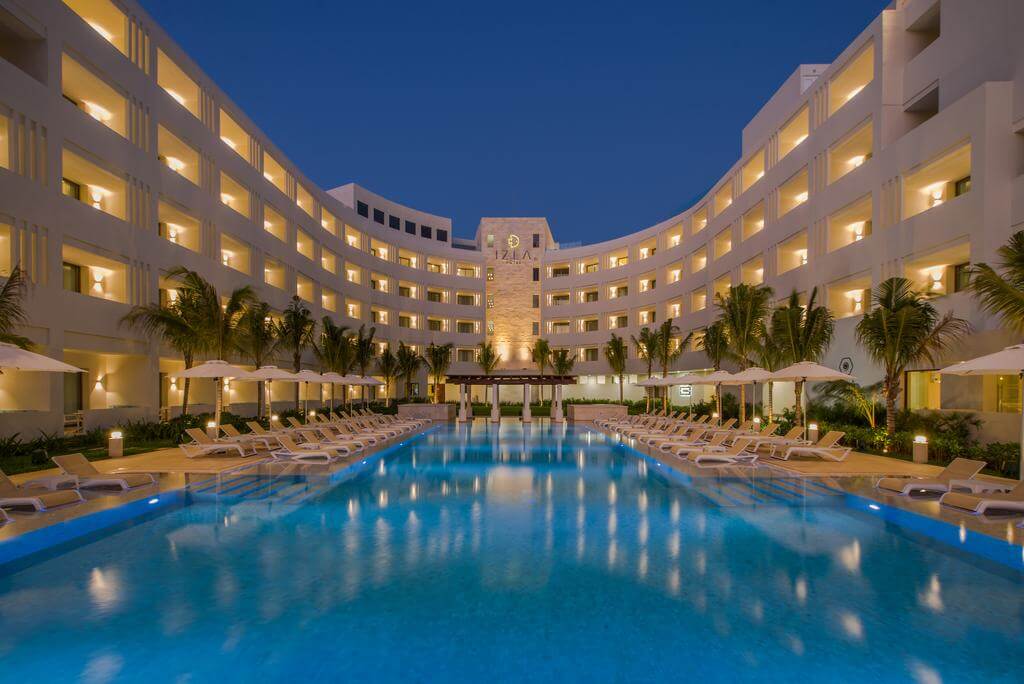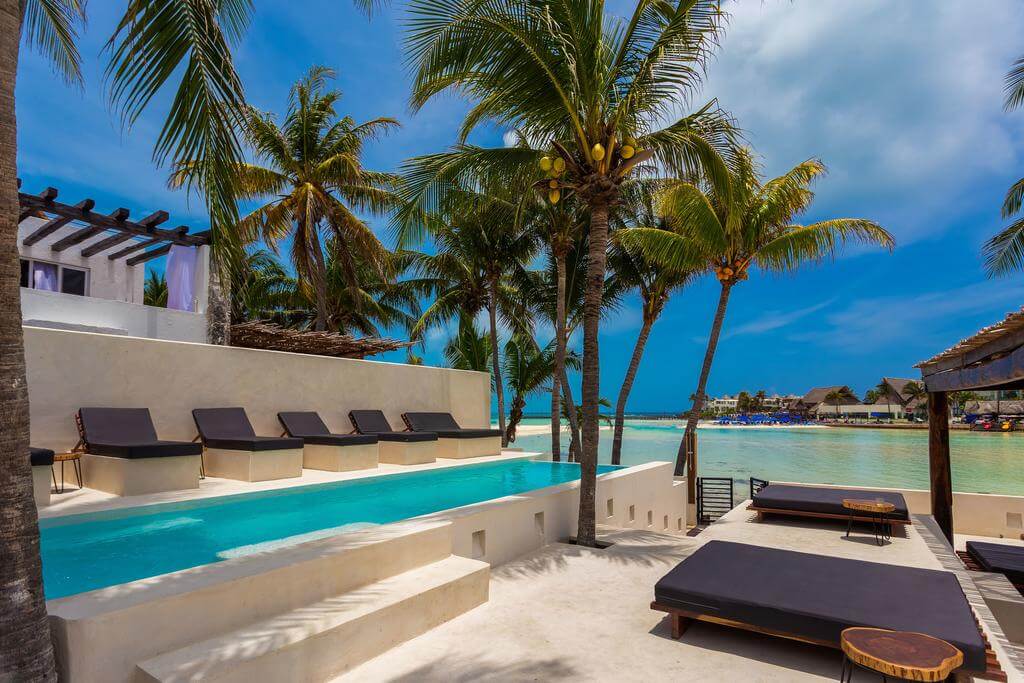 Isla Mujeres Palace couples only
Isla Mujeres it's one of those Islands where the time goes trough slowly, giving us more chances to enjoy with our better half. Whether it's a honeymoon or simply a getaway to spend quality time, the Isla Mujeres Palace has 62 all-inclusive comfortable rooms that overlook the ocean or the lagoon side with extra activities specially planned for couples.
Privilege Aluxes
Privilege beach club overlooks the north beach and offers a wide range of seafood and steak dishes to satisfy all cravings.
Privilege aluxes es un hotel para adultos, ubicado a unos minutos de Playa norte, una de las playas màs famosas en la isla, todas sus 124 habitaciones cuentan con un diseño contemporàneo que crea la atomòsfera perfecta para relajarse y obtener el mejor bronceado dorado. Su beach club con vista al mar ofrece variados platillos que sirven mariscos y cortes que logran satisfacer todo tipo de antojos.
Icaco Island Village
Icaco island displays 4 luxurious suites complemented by a panoramic terrace and a pool that adds up and creates the perfect atmosphere to enjoy our loved one`s company and isolate from the big city`s noise. Their colorful, healthy, and varied dishes served at their kitchen bar will be the best content to become a great travel blogger.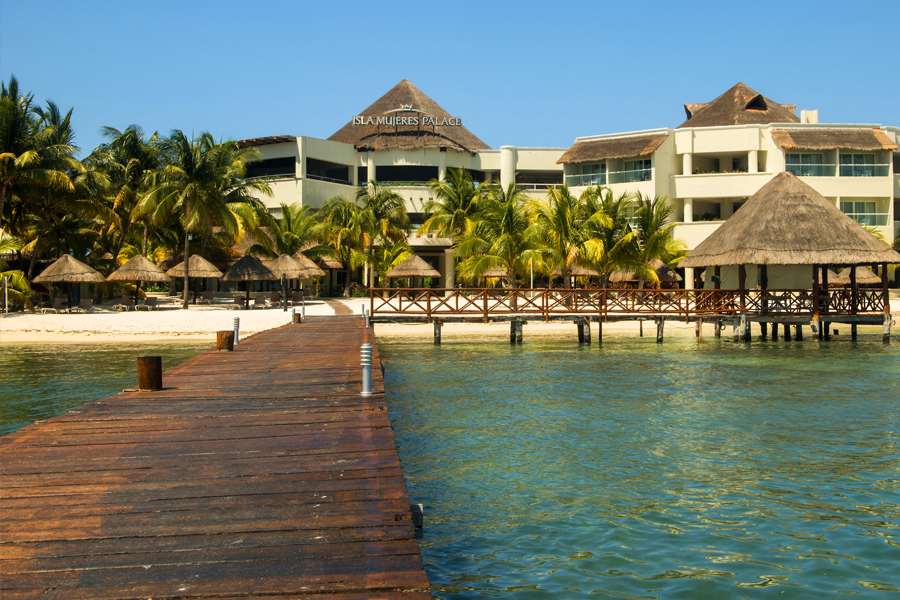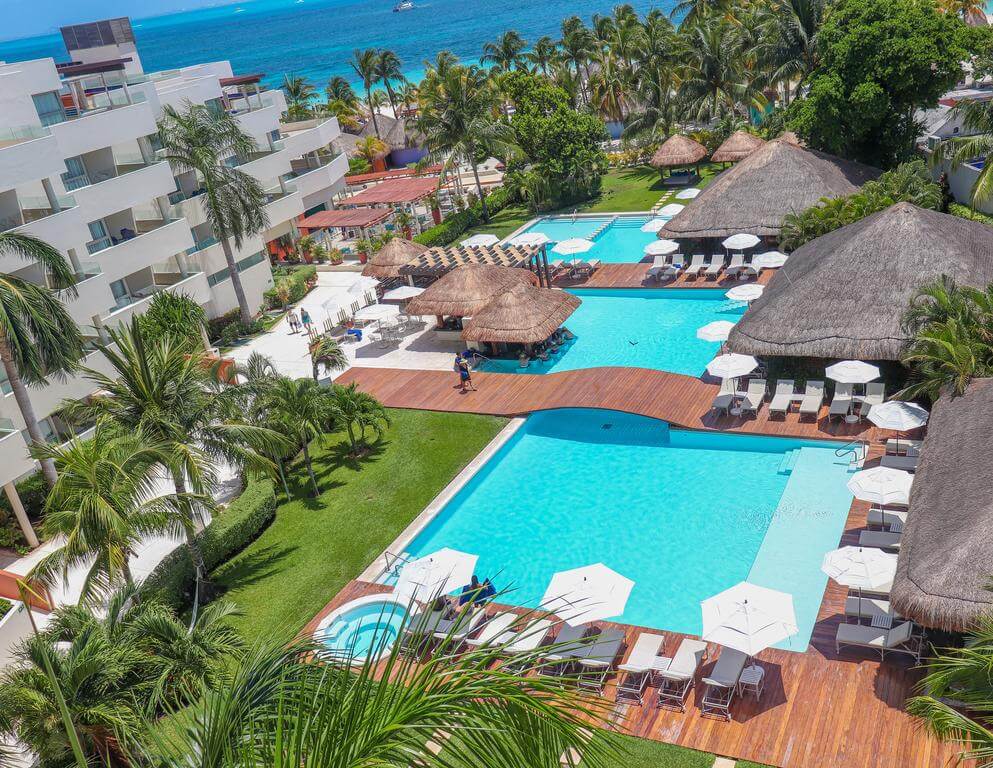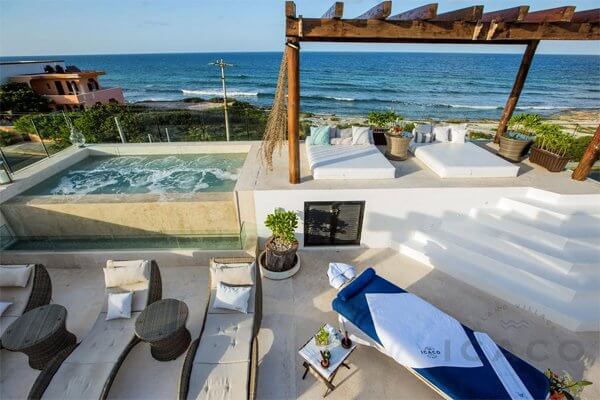 Mia Reef Isla Mujeres
This 156 room all-inclusive resort features some of the best views in Isla Mujeres with immediate access to Caleta Hermosa a great place to snorkel and see colorful fish can be seen.  Parents can relax worry-free while their kids enjoy the daily activities at the kids club and enjoy a family moment while walking at the beach or giving kayaking a try. MIA reef´s decoration is playful and it highlights Mexican folklore making guests feel at home while they enjoy the Caribbean.
Hotel La Joya
South of the Island and surrounded by nature, we found  La Joya looking like a traditional beach palapa and showcasing the best of rustic decor. Bright green gardens and the beach become a great playground for outdoorsy families looking for adventure and a lot of fun in the sun. This hotel also offers the option of renting the whole resort for big family reunions, so you and your loved ones can have a nice retreat where you only enjoy each other's company.
Hotel Beló Isla Mujeres
Privileged with the Caribbean and Makax lagoon´s view, this modernly designed hotel offers great all-inclusive amenities to please both parents and our little one's needs. The pool area has a pizzeria on the side that allows us to have fun without even having to move off our beach bed when hungry. Five minutes away from Beló hotel the turtle farm will be the highlight of our children´s vacay in the Mexican Caribbean.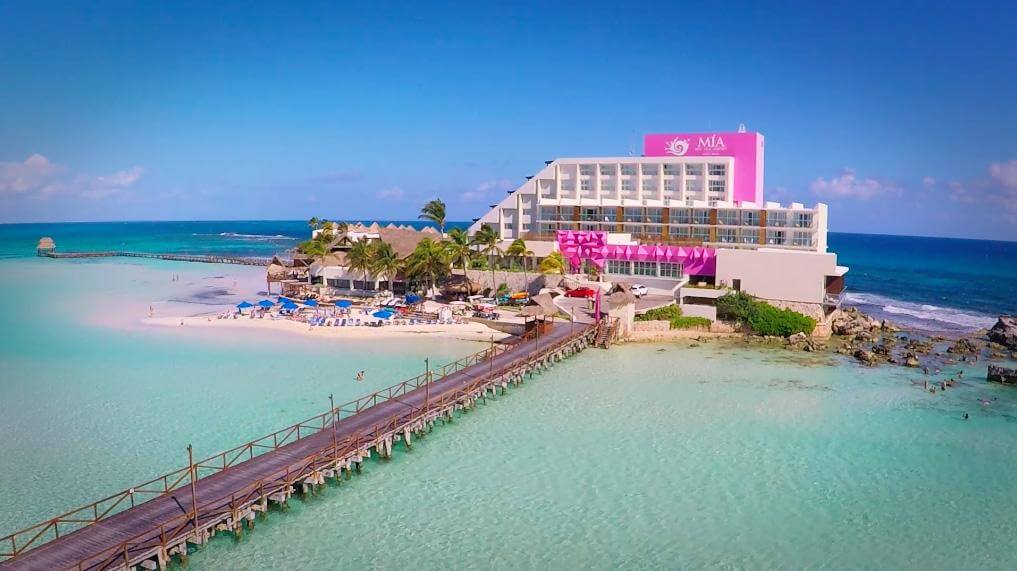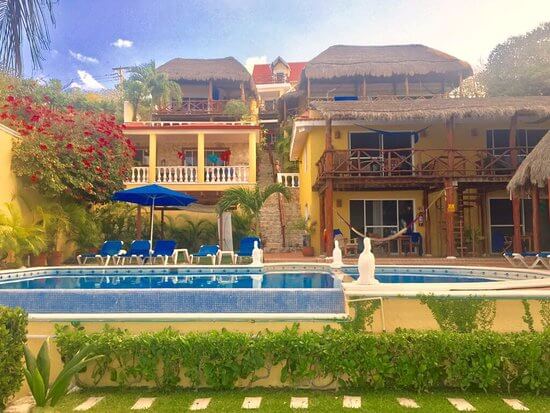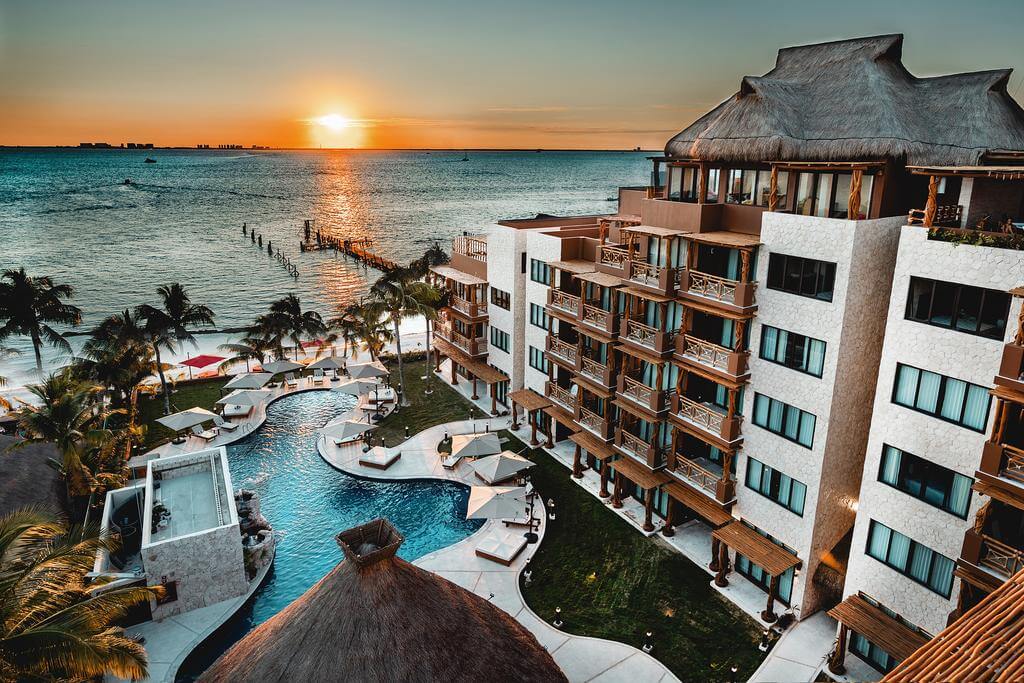 Ixchel Beach Hotel
Ixchel Beach hotel is strategically located on the north beach itself, creating the ideal scenario to party with friends, enjoy the beach and meet new people.  The beach club connects to the beach and offers endless snack and cocktail options to enjoy while achieving that tan everyone will be talking about.  Just a few streets away from the most popular bars and restaurants on the island this hotel allows all guests to relax and if need be close to the heart of the party area.
Casa de Los sueños
Casa de Los sueños is located south of the island, where the hotel is more secluded and beaches are less crowded, this fun hotel offers a wide range of activities to enjoy with our friends while on vacay. A climbing wall that faces and helps you dive into the ocean once at the top, kayaking, and snorkeling activities will keep everyone busy and ready to chill by the endless pool overlooking the Caribbean sea. This hotel´s hip decor and relaxed vibe will help us created memories of a lifetime with our friends.
Na Balam Beach Hotel & Villas
Na Balam Hotel mixed modernity with handmade details perfect for a wellness and fun retreat, yoga classes by the beach are a must-try activity that this resort offers. Located in Playa Norte this hotel combines the best of both worlds while keeping a relaxed but vivid vibe full of self-pampering and the opportunity to connect with our friends on a spiritual level.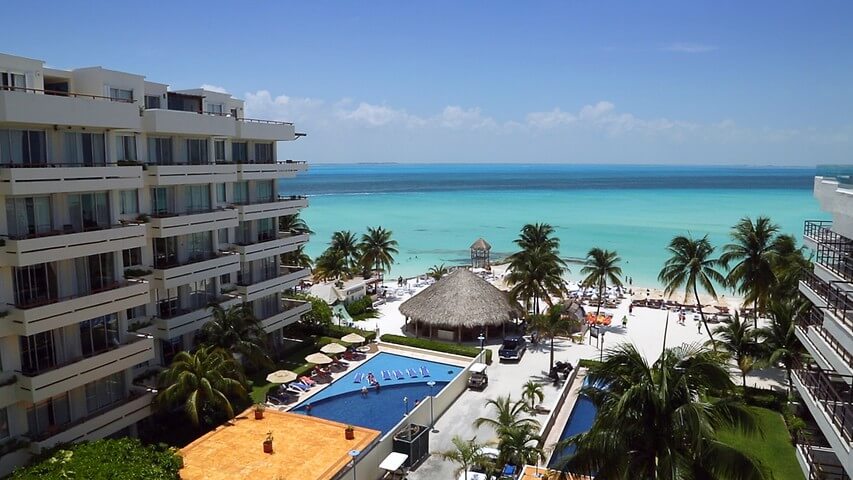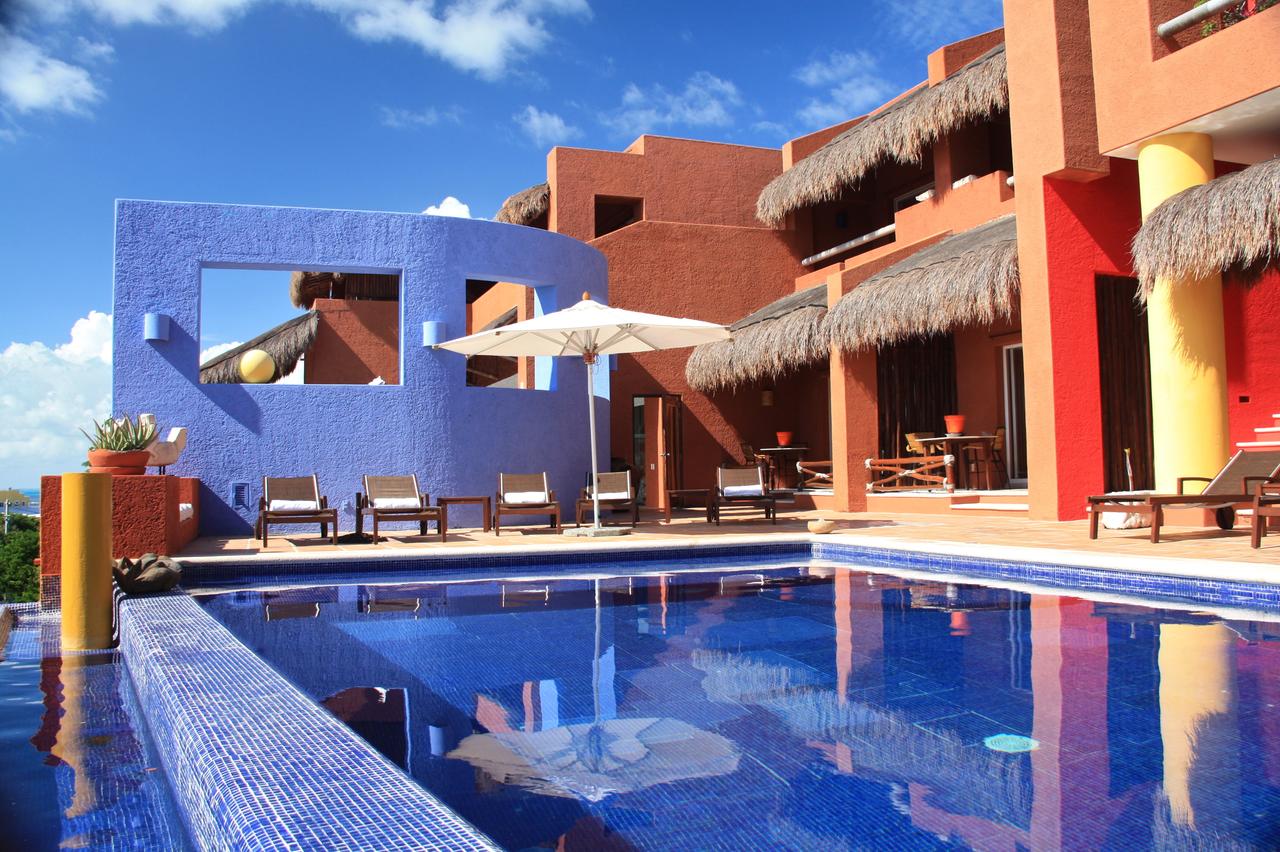 Roster
Rooster promises to make happy even the most demanding palates, located at Miguel Hidalgo Ave. right in the heart of the Island, this restaurant offers a wide range of dishes, such as the Benedictines with beef or lobster on the side.
Oscar's Grill
Oscar´s has been awarded the title of "best Italian restaurant in town" offering the best pizzas, pasta, and their best-selling garlic Knots with cheese. Just 10 minutes away from the Isla Mujeres center area we get the chance to enjoy a great meal just next to Makax lagoon´s stunning view.
Lola Valentina
Lola Valentina has the island vibe, it's chill, modern and full of color. They seek inspiration from Mexican and Caribbean cuisine in order to create an amazing fusion and tasty refreshers. Caribbean tostones and the jalapeño margarita are their all-time favorites.
Playa Lancheros
Playa Lancheros is right in the middle of the Island, it's considered the best spot to satisfy your seafood craving on your way to Punta Sur. Famous for Tikin xic style fish, this is undoubtedly a beach you must visit when you travel to Isla Mujeres.
Isla Brewing Company
Isla Brewing Company it's the only handcrafted beer on the island, they currently brew 5 different types of beer, all inspired in the island and Mexican culture. Their drinks and merch are a great example of Mexican creativity.
La Terraza
La Terraza bar is just 5 minutes away from Playa Norte, it´s mojitos made with fresh ingredients and shaken at the moment are really popular in the area. This is the best spot to immerse ourselves in the Caribbean vibe and enjoy their live music.
Famous drink: Mojito y watermelon mojito
Kokonuts Sport´s Bar
Kokonuts sport´s bar has become famous for broadcasting the most sought-after sports and their endless live music and mariachi dance nights. Locals and tourists look forward to enjoying their margarita happy hour, onion rings, and grilled burgers.
Famous drink: Margaritas Kokonut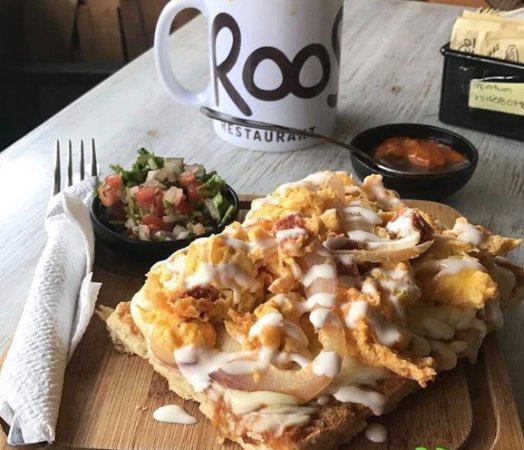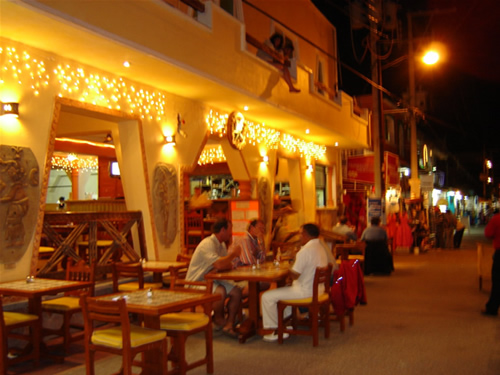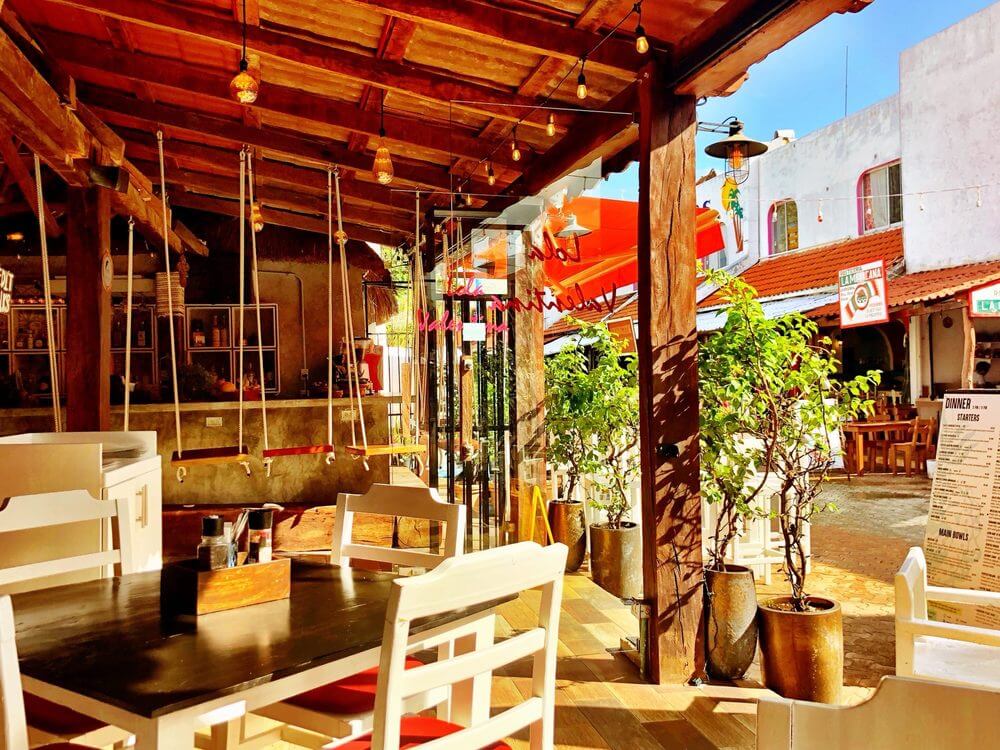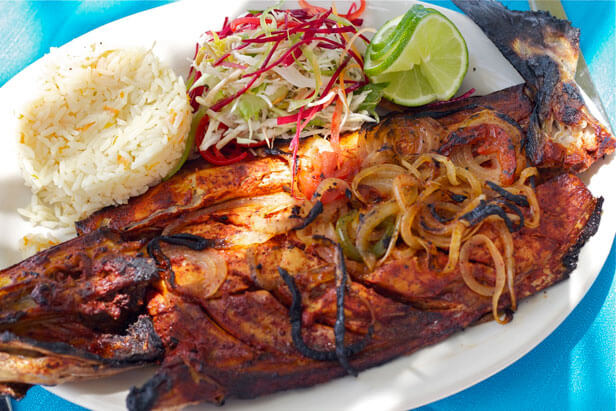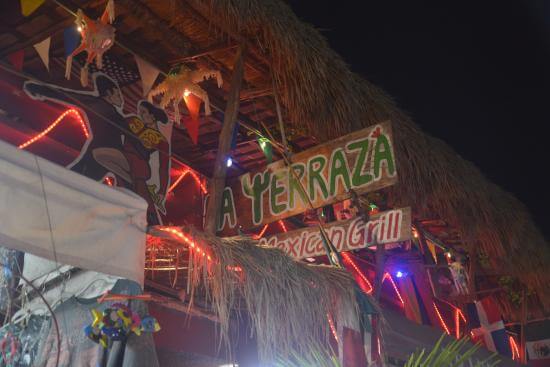 How to get around
Taxi
If you want to go around the island, you can take a taxi. Taxis are an easy and practical way to get around quickly and by yourself. What it's worth, we recommend using a taxi if you are going to your hotel with luggage.
Private transportation
Private transportation services are suitable for travelers who want to spend time getting to know the places out side the island or Riviera Maya without having to wait for transportation or having to pay every time. Private transportation has the advantage of taking you exactly where you want to be without you having to worry about driving.
Car Rental
Another option to move around the island and other towns is car rental, this is a more independent way of transportation. For people that feel comfortable driving in a new city, and if you have plans of exploring, this is a great option.