After two years and an investment of nearly 2.5 billion pesos, on Tuesday, October 10, President Enrique Peña Nieto, with Governor Carlos Manuel Joaquín González and Fernando Chico Pardo, President and CEO of Grupo Aeroportuario del Sureste (Asur), will inaugurate the Terminal 4 (T4) of the International Airport of Cancun.
Carlos Trueba Coll, general director of the airport, said that the new terminal will be able to serve 9 million more passengers, so that the airport — the second in importance after Mexico City — will have the capacity to mobilize up to 25 million passengers.
"And by 2020 the capacity would increase to 32 million, when the T4 operates to full capacity, which will be 48% more, and would strengthen the operation and the arrival of more visitors to the destination," he said.
The investment included construction of platforms, accesses, roadways and parking lots, and the connecting taxiway. The new terminal will be for national and international arrivals, and will be composed of two levels of double height and a mezzanine level. The shopping area will consist of duty free shops, food court and other businesses.
With Terminal 4 completed, Cancun airport will be among the most important in Latin America, and it is expected that up to 75 operations per hour will be made.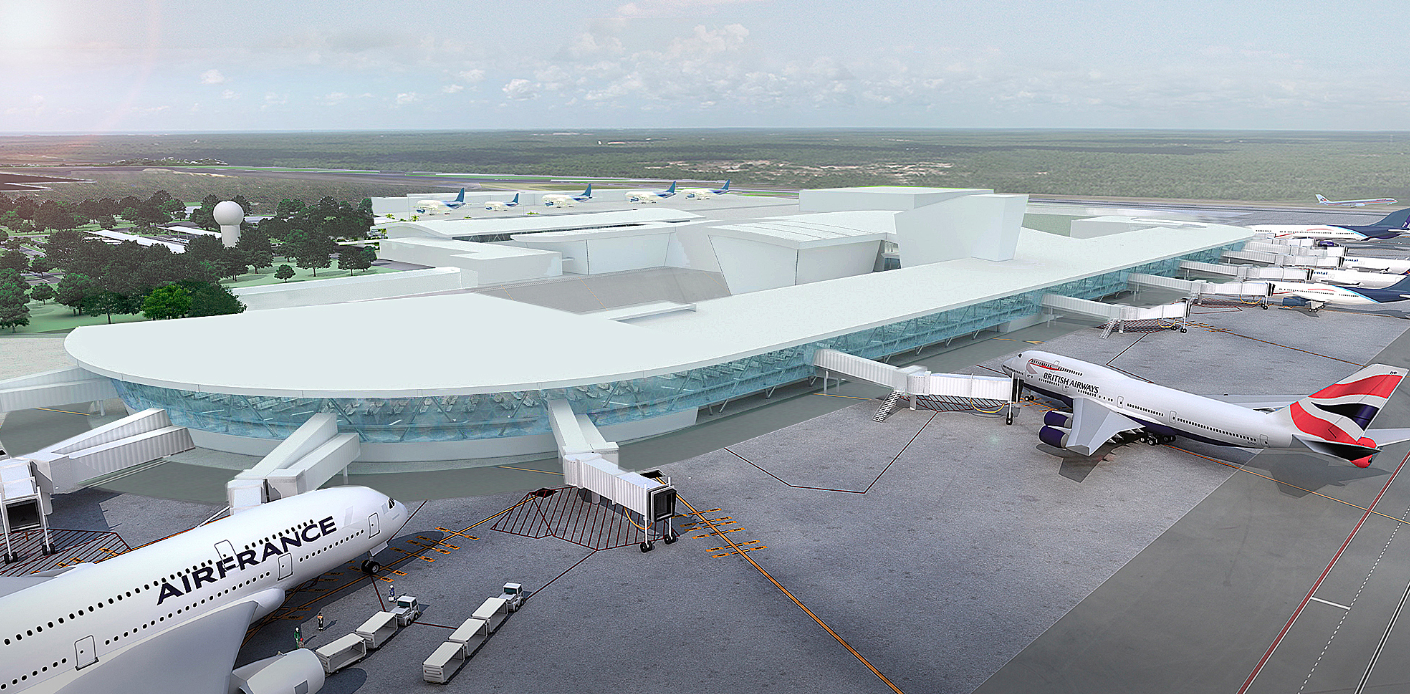 Currently, the Mexico City airport is the Latin American airport with the most international connections, and it ranks 21st among those that mobilize the most international passengers per year, according to the International Index Megahubs 2017 published by OAG, the operator of the world's largest route database.