Check out today's Cancun Weather with our widget right below. We'll also tell you a little bit about the Cancun Weather during the year, just go down.
Cancun Weather thru the seasons of the year.
Cancun and the surrounding area really shouldn't worry you about the weather, it's almost always with great sunshine during the whole day 365 days a year… But sometimes there can be rain, wind, or clouds. As a tropical destination, if it rains, it will more likely rain for some minutes and then the sun will be out soon again, or it can even rain with the sun out. This happens all the time in the Mexican Caribbean.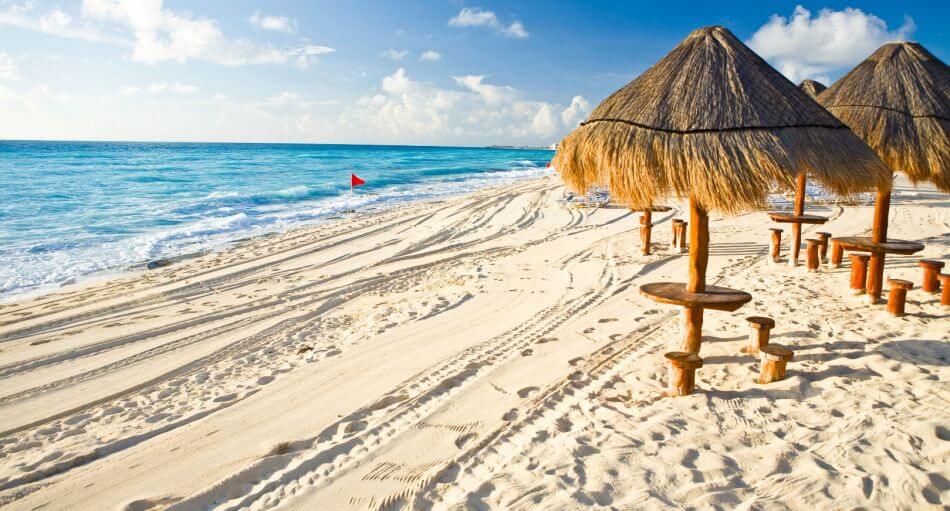 Cancun weather
Due to its location, Cancun offers the nicest weather in Mexico; you'll have endless sunny days at the destination. The tourist High Season of Cancun has to do with the weather conditions of some other places, like the north of the United States and Canada or the UK and other European countries. Cancun is a very sunny place most of the year, with rainy season of course but with available tours all the year, even if it's raining outside.
Cancun Weather in December
So, yes if you are living in the north of The United States and looking for a warm gateway Cancun will definitely be the place. Cancun Weather in December could be a bit fresh or still warm it might change. The lowest temperature in December could be 59ºF, but usually, it goes from 59ºF to 82ºF. The season can be a little windy but it's great.
During January and February, the temperature goes down but not too much. These are the coldest months for us where the temperature lows at 57ºF- 54ºF degrees minimum but during the day it gets warm with a powerful sun perfect for a walk on the beach. When March arrives the spring comes too, the weather in Cancun will be more warm but still nice.
Cancun Weather in May, Jun, July, and August
There are a few months in Cancun when the temperature reaches 32 degrees, the climate could be very warm but instead other destinations, Cancun warm doesn't feel like others, here the wind goes fresh and not hot as many other destinations, the humid feels a lot but nothing that a swim into those beautiful beaches can fix it. We, locals, are really ok with this, however, for some people, it can be hotter than what you can stand reaching 95ºF.
The Hurricane Season in Cancun
The Hurricane Season has now extended from June to November, but most of the storms in the area have happened in August and October. Rainy Season is supposed to be September, more or less, but again, rain is not always present. Something to have in mind about this time of year is that prices are lower than average and you could save some money. Something really important before coming down to Cancun is to check the Cancun local weather forecast to confirm there is no hurricane coming to the area nearby your dates.
The best time to travel to Cancun
Being locals, we highly recommend you to visit Cancun in February-March, where the high season already passed, and the climate is so nice, not too fresh but also not too warm. But you can come to Cancun at any time of the year, December is also a good season but keep in mind that most of the places will be full due to the holidays. During the summer is another option just it is very warm on those days and many visitors come to the destination too.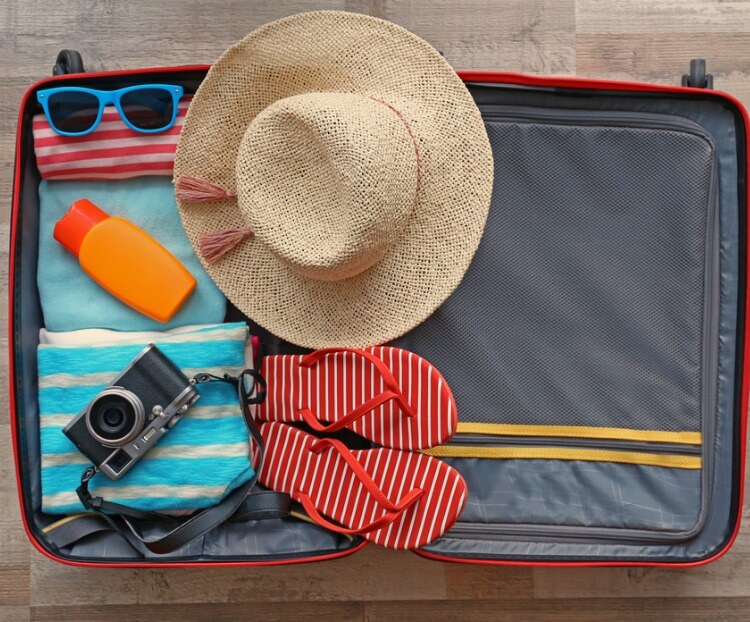 Don't forget your travel essentials for your Cancun trip. We recommend you pack all the summer clothes you have. A swimsuit is a must, also sandals, light dresses and t-shirts, shorts and more. You can also pack a normal sweater in case it rain or a fresh night appears. Mosquito repellent must be essential too, you never know when you'll need it, especially in tropical destinations where these insects are very famous. Sunhat and sunscreen should be on your list too. By far these are the top things you carry on for your next trip to Cancun.