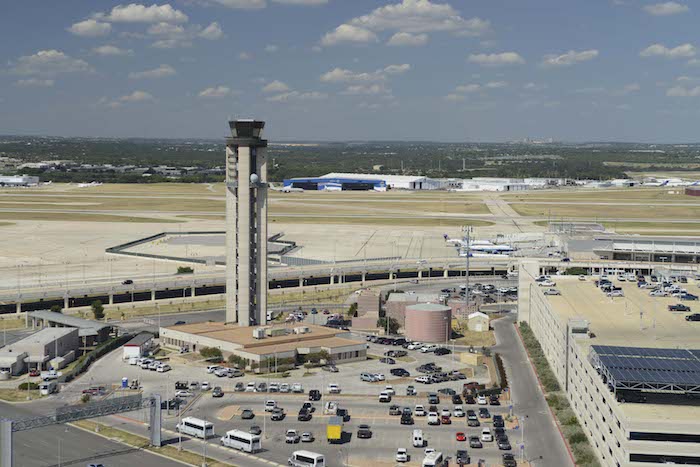 Address: 9800 Airport Blvd, San Antonio, TX 78216, EE. UU.
Phone: +1 210-207-3433
Website: www.sanantonio.gov/SAT
San Antonio International Airport (IATA: SAT, ICAO: KSAT, FAA LID: SAT) is an international airport located in San Antonio, Texas and serving the Greater San Antonio metropolitan area. It is located in Uptown Central San Antonio, about 8 miles north of Downtown. It has three runways and covers 2,305 acres (933 ha). Its elevation is 809 feet (247 m) above sea level. SAT is located in class C airspace.
SAT averages 260 daily departures and arrivals at its 25 gates, which serve 11 airlines flying non-stop to 43 destinations. These destinations include 38 in the United States, four in Mexico, and one in Canada. The airport's top-ranked destinations are Dallas, Houston, Las Vegas, Chicago, Baltimore, New York, Los Angeles, Phoenix, Atlanta and Washington, D.C.
The distance from San Antonio Airport, United States to Cancun Airport is , Mexico 1498.67 kilometers or 931.23 miles.
You can find flights to Cancun Airport from San Antonio International Airport here: Flights to Cancun