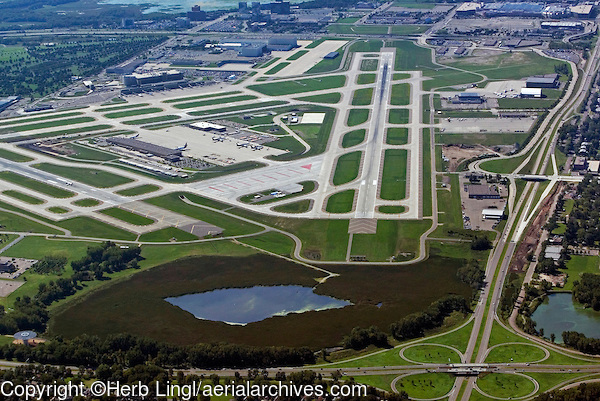 Address: Minnesota, EE. UU.
Phone: +1 612-726-5555
Website: www.mspairport.com
Minneapolis–Saint Paul International Airport (IATA: MSP, ICAO: KMSP, FAA LID: MSP), also, less commonly known as Wold–Chamberlain Field, is a joint civil-military public use international airport. Located in a portion of Hennepin County, Minnesota, United States, within 10 miles (16 km) of both downtown Minneapolis and downtown Saint Paul, it is the largest and busiest airport in the six-state Upper Midwest region of Minnesota, Iowa, Nebraska, North Dakota, South Dakota, and Wisconsin.
In terms of passengers, Minneapolis–Saint Paul International Airport was the 17th busiest airport in the United States as of 2016 and the 49th busiest in the world in 2016. A joint civil-military airport, MSP is also home to the Minneapolis–Saint Paul International Airport Joint Air Reserve Station, supporting both Air Force Reserve Command and Air National Guard flight operations.
The distance from Minneapolis Airport, United States to Cancun Airport, Mexico is 2714.76 kilometers or 1686.88 miles.
You can find flights to Cancun Airport from Minneapolis International Airport here: Flights to Cancun Airport