Cancun Airport >> Airports Around the World >> Airports United States >> Los Angeles International Airport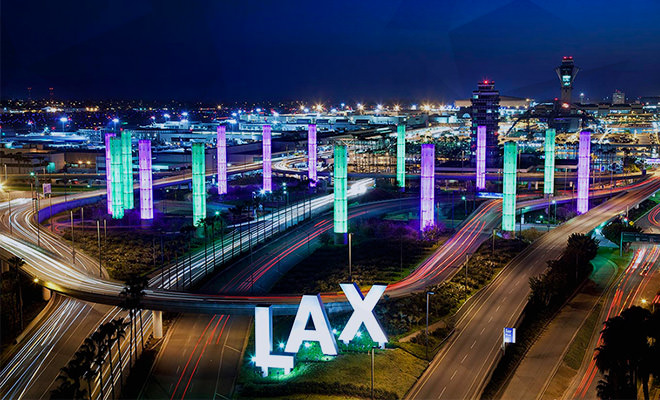 Address: 1 World Way, Los Angeles, CA 90045, EE. UU.
Phone: +1 855-463-5252
Website: www.flylax.com
Los Angeles International Airport (IATA: LAX, ICAO: KLAX, FAA LID: LAX) is the primary international airport serving The City of Los Angeles. It is the largest and busiest airport in both the Los Angeles metropolitan area and in the state of California, second busiest airport in the United States, and one of the largest international airports in the U.S. and the world. The airport is most often referred to by its IATA airport code (and FAA LID) LAX, with the letters pronounced individually.
LAX is located in the district of Westchester in the county of Los Angeles, in the California, 18 miles (30 km) southwest of Downtown Los Angeles, between the district of Westchester to its immediate north, the city of El Segundo to its immediate south and the city of Inglewood its immediate east.
The distance from Los Angeles Airport, United States to Cancun Airport, Mexico is 3407.19 kilometers or 2117.13 miles
You can find flights to Cancun Airport from Los Angeles International Airport here: Flights to Cancun Airport