Cancun Airport >> Airports Around the World >> Airports United States >> Indianapolis International Airport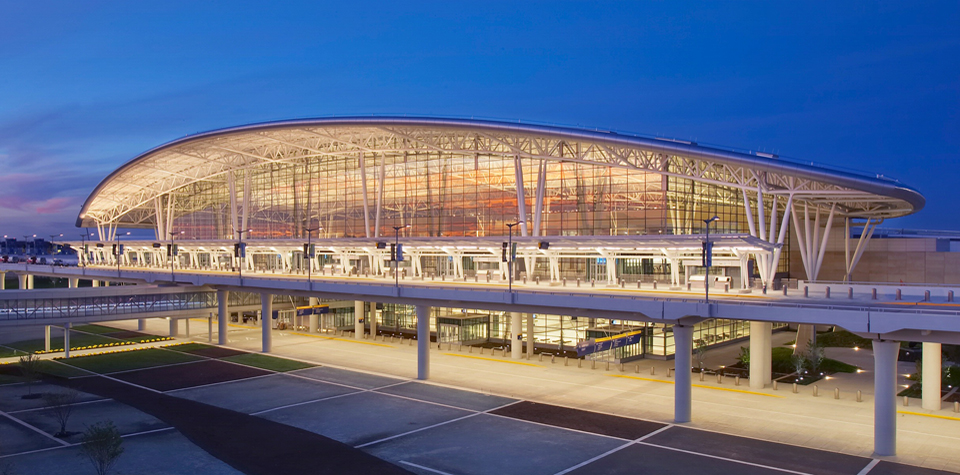 Address: 7800 Col. H. Weir Cook Memorial Dr, Indianapolis, IN 46241, EE. UU.
Phone: +1 317-487-9594
Website: www.indianapolisairport.com
Indianapolis International Airport (IATA: IND, ICAO: KIND, FAA LID: IND) is a public airport seven miles (11 km) southwest of downtown Indianapolis, in Marion County, Indiana, United States. It is owned and operated by the Indianapolis Airport Authority. The airport is the largest in Indiana, occupying about 7,700 acres (3,116 ha) in Wayne and Decatur townships of Marion County, all within the city of Indianapolis. It is near interstate highways I-65, I-69, I-70 and I-74, all of which connect to the city's I-465 beltway. The passenger terminal was the first designed and built in the United States after the September 11, 2001 attacks.
Since 1988, the airport has been home to the FedEx Express National Hub, the company's second largest after its SuperHub at Memphis International Airport.
The distance from Indianapolis, IN Airport, United States to Cancun Airport, Mexico is 2078.64 kilometers or 1291.61 miles.
You can find flights to Cancun Airport from Indianapolis International Airport here: Flights to Cancun