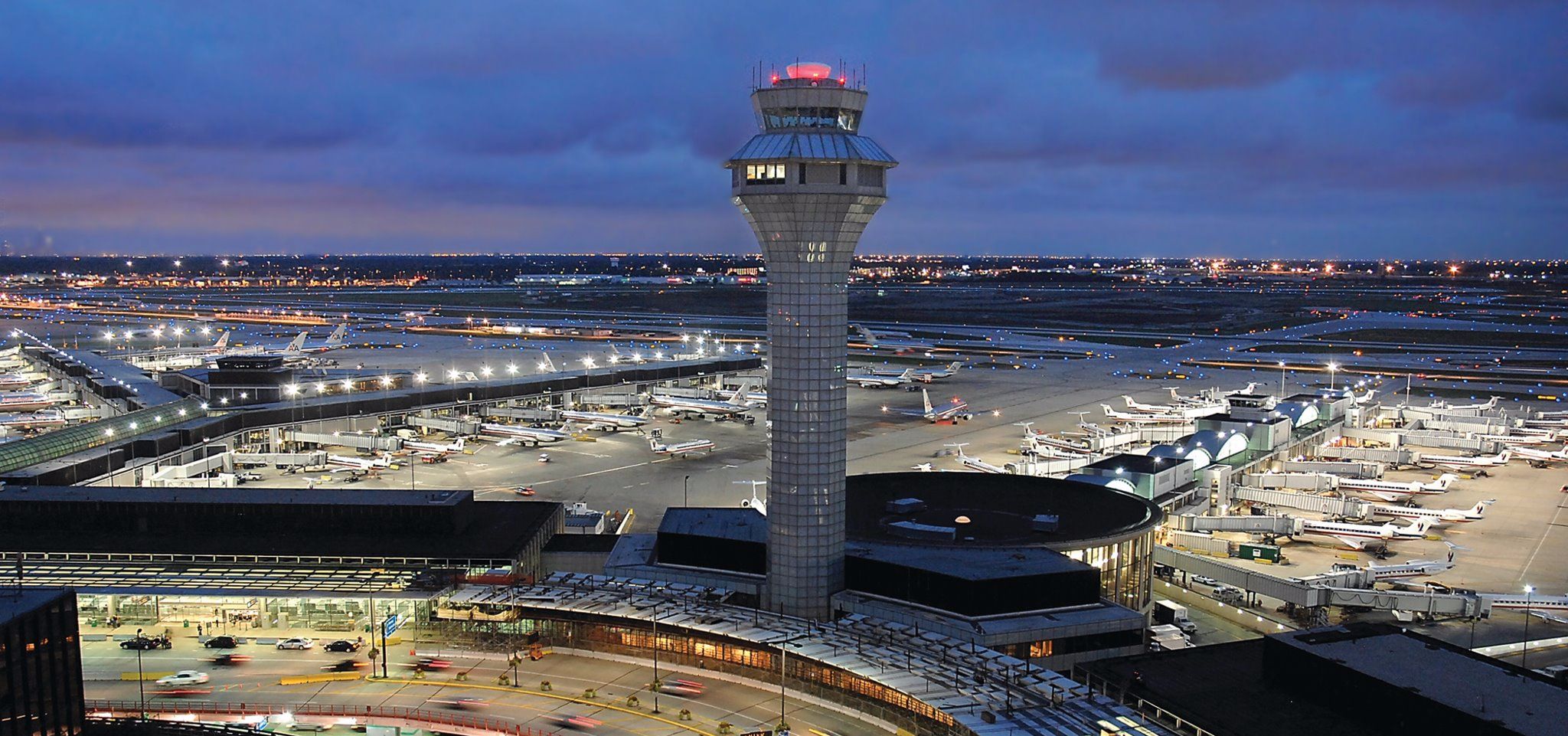 Address: 10000 W O'Hare Ave, Chicago, IL 60666, EE. UU.
Phone: +1 800-832-6352
Website: www.flychicago.com/ohare/
Chicago O'Hare International Airport (IATA: ORD, ICAO: KORD, FAA LID: ORD), also known as O'Hare Airport, Chicago O'Hare, or simply O'Hare, is an international airport located on the far Northwest Side of Chicago, Illinois, 14 miles (23 km) northwest of Chicago's Loop business district. It is the primary commercial airport serving the Chicago metropolitan area, with Midway International Airport, located approximately 9 miles (14 km) southwest of the Loop, serving as a secondary airport. It is operated by the City of Chicago's Department of Aviation.
O'Hare is the second-busiest airport in the world by the number of takeoffs and landings, and has held that position behind Hartsfield-Jackson Atlanta International Airport for more than a decade (except for 2014, when O'Hare topped the list).
As of April 2018, O'Hare has direct service to 217 destinations, including 157 domestic destinations in the United States and 60 international destinations in North America, South America, Asia, and Europe.
O'Hare serves a major hub for United and American, as well as a focus city for Frontier.
The distance from Chicago, Il Airport, United States to Cancun Airport, Mexico is 2331.01 kilometers or 1448.42 miles.
You can find flights to Cancun Airport from Chicago O'Hare International Airport here: Flights to Cancun Airport